Imagine your data: your social media posts, your blog entries, your clicks, shares, and newsfeeds. Now take all of that off the screen. If our digital lives had an actual physical form and didn't look like whatever filtered, altered and perfected images we choose to share? How would it feel, how would it move, and how would it look?
In Morgan Blair's paintings, our digital experiences exist as amorphous blobs of kaleidoscopic color, floating on an unfinished Photoshop canvas and littered with textures that don't seem to make sense at first glance.
Blair, who studied illustration at RISD, creates large-scale paintings with fantastical, dystopian titles like 14 Real Life Billionaires You Won't Believe Really Exist and Decide the Fate of the Free World on Behalf of the Cast of 'The Real World: Middle Earth,' Including Fashion Santa, Big Pharma, Whoever Starred In 'Maniac Cop 3,' an Actual Ghoul, and a Cartoon Evangelical Kangaroo! Click Here and Comment AMEN to Live out the Rest of Your Life as a Golden Retriever! that are equal parts Vonnegut and ClickHole.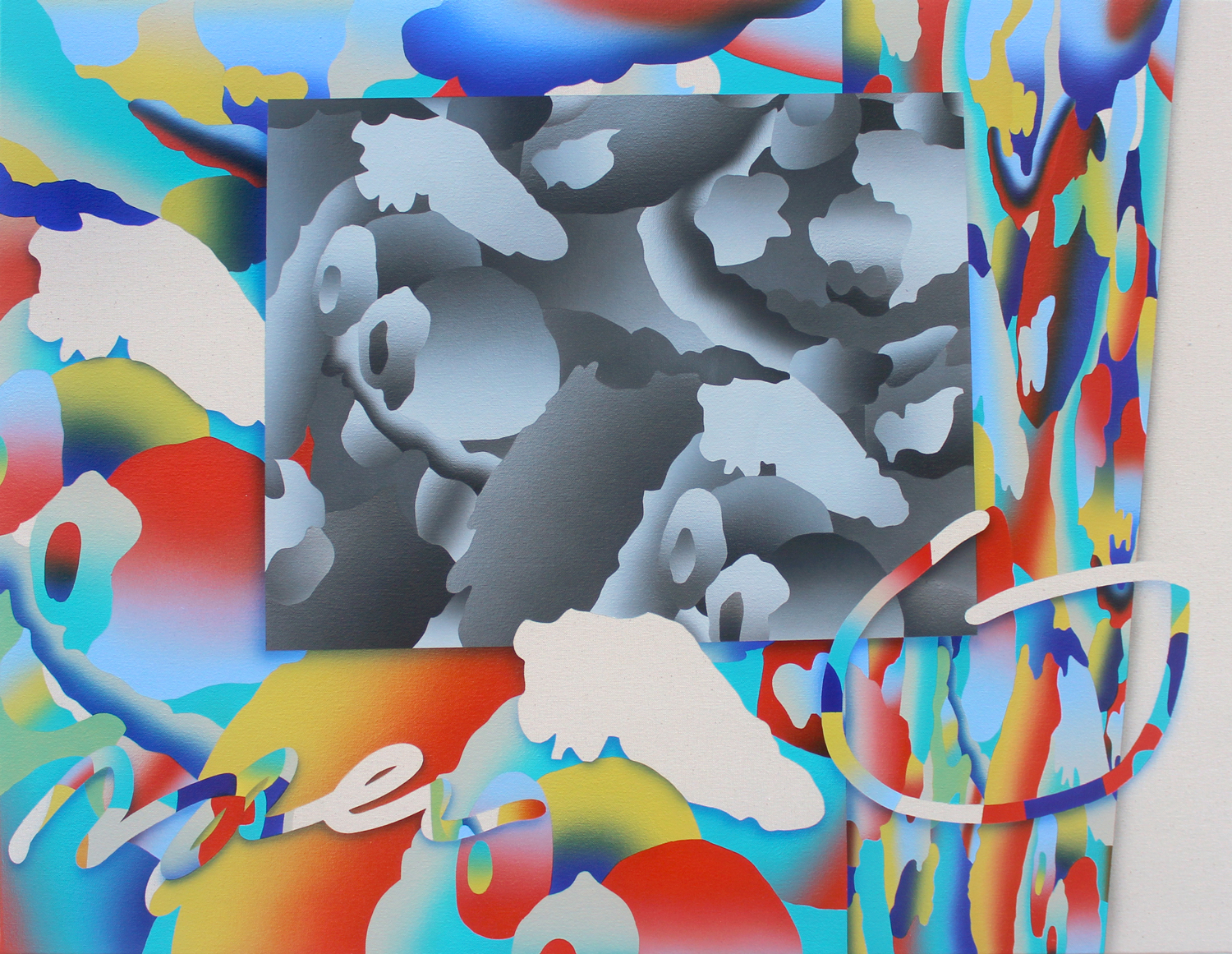 The paintings aim to explore the relationship between personhood and the internet. "We compulsively feed our realities into social media, YouTube, Craigslist, and blogs, and what gets regurgitated back to us is this hilarious algorithmic Human Experience Derivative Product," Blair says."It's just absurd on every level, taking the form of spam emails, click-bait articles, fake news, advertisements—a whole slurry of pernicious fantasy."
Blair says that her fascination with this cycle of digital human experience is what moves her art forward. She goes "back and forth between familiar and abstract forms" in an attempt to "study and understand" what it means to be human online, to project an image and to have that image projected back to you.
The unusual shapes in Blair's paintings are distorted versions of forms she saves from the internet—sources are as varied as YouTube videos, blogs, or the "free stuff" ads on Craigslist. She says she looks specifically for images of "aesthetically pleasing cacophony and rotten fruit." She manipulates the images until they are virtually unrecognizable—or at least only recognizable to viewers willing to make creative visual leaps.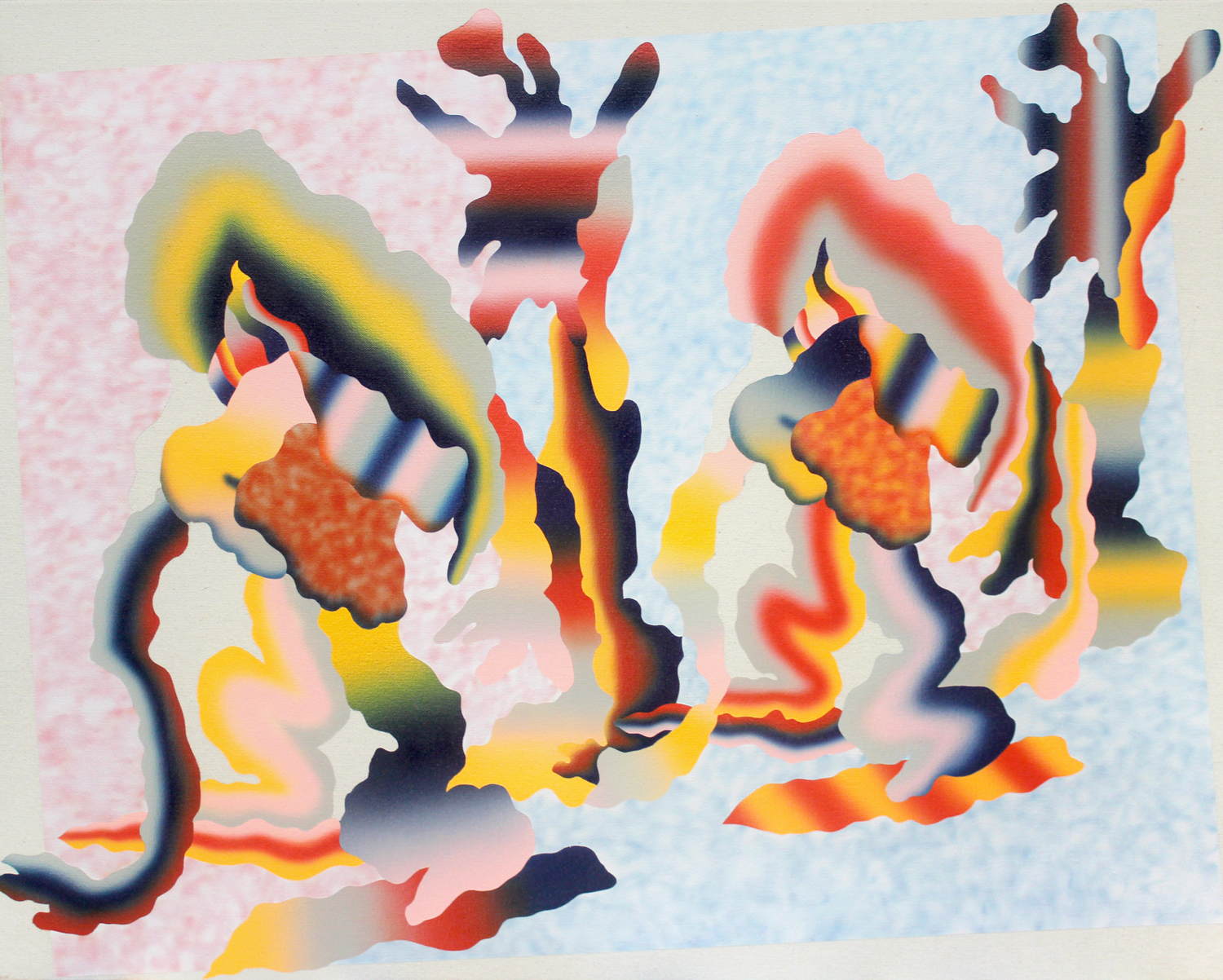 When planning her paintings, the process is varied. Blair says in the past she has planned out some of her paintings completely in Photoshop, allowing each aspect an opportunity for change. But recently her work flow has become more free flowing and spontaneous.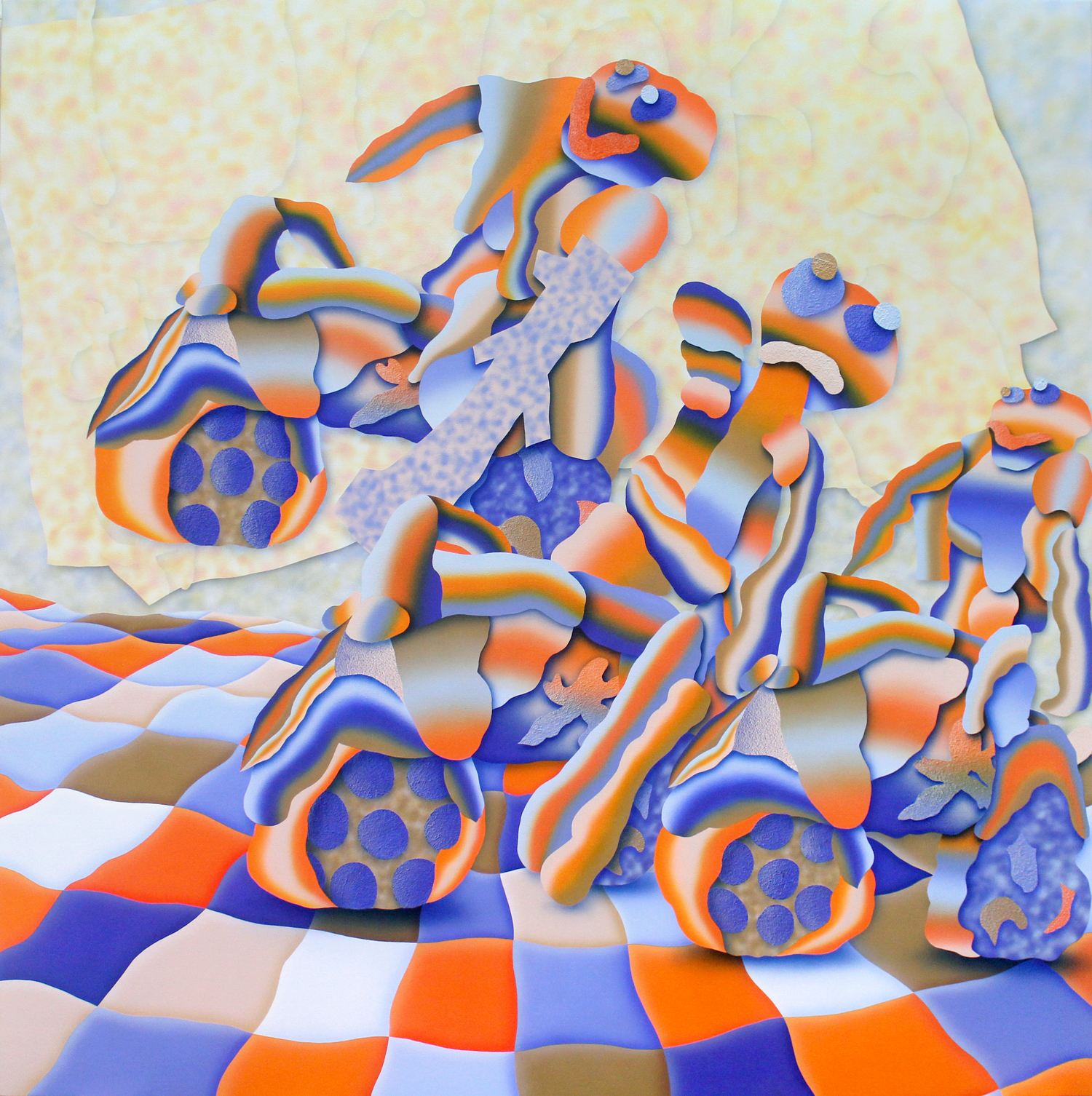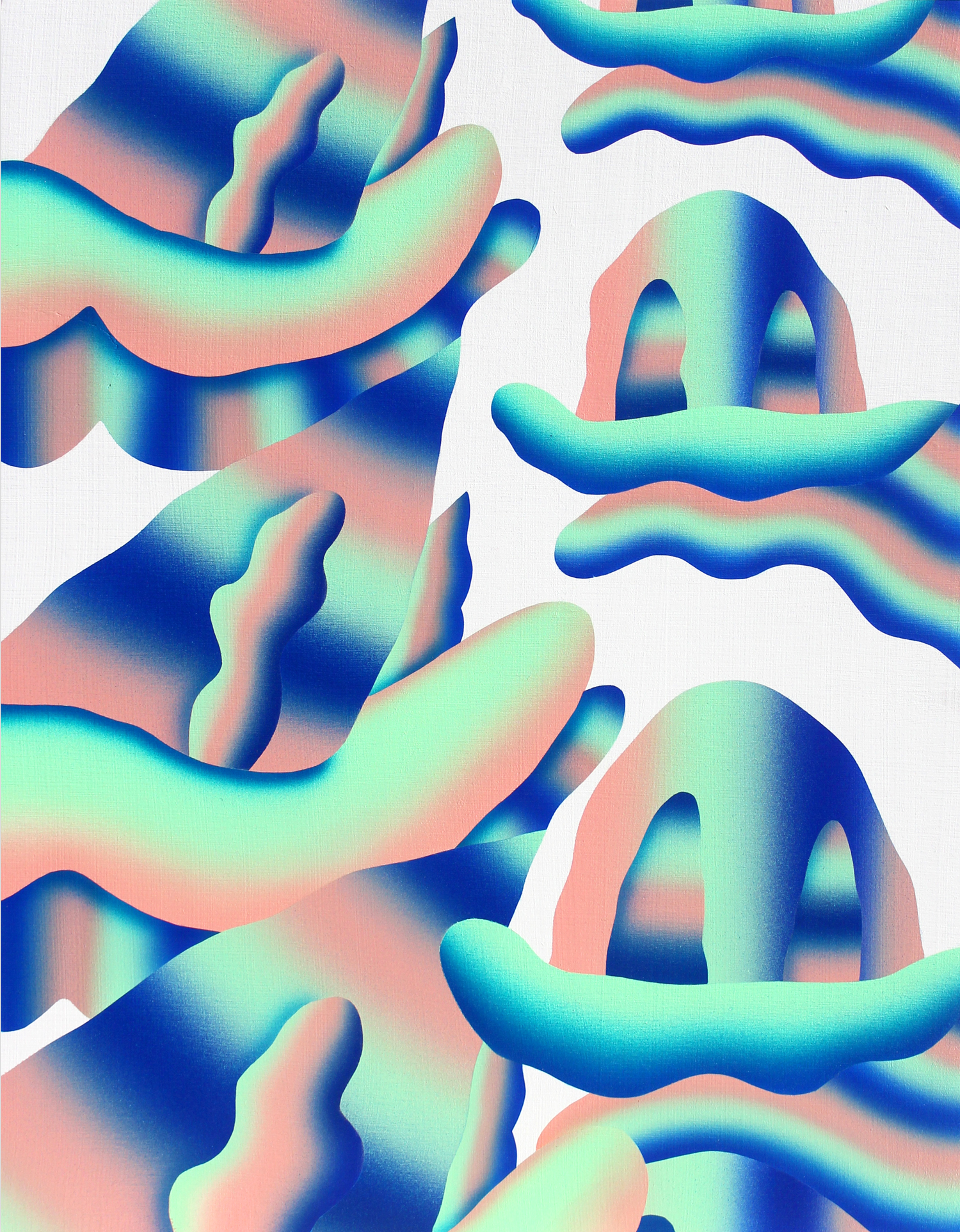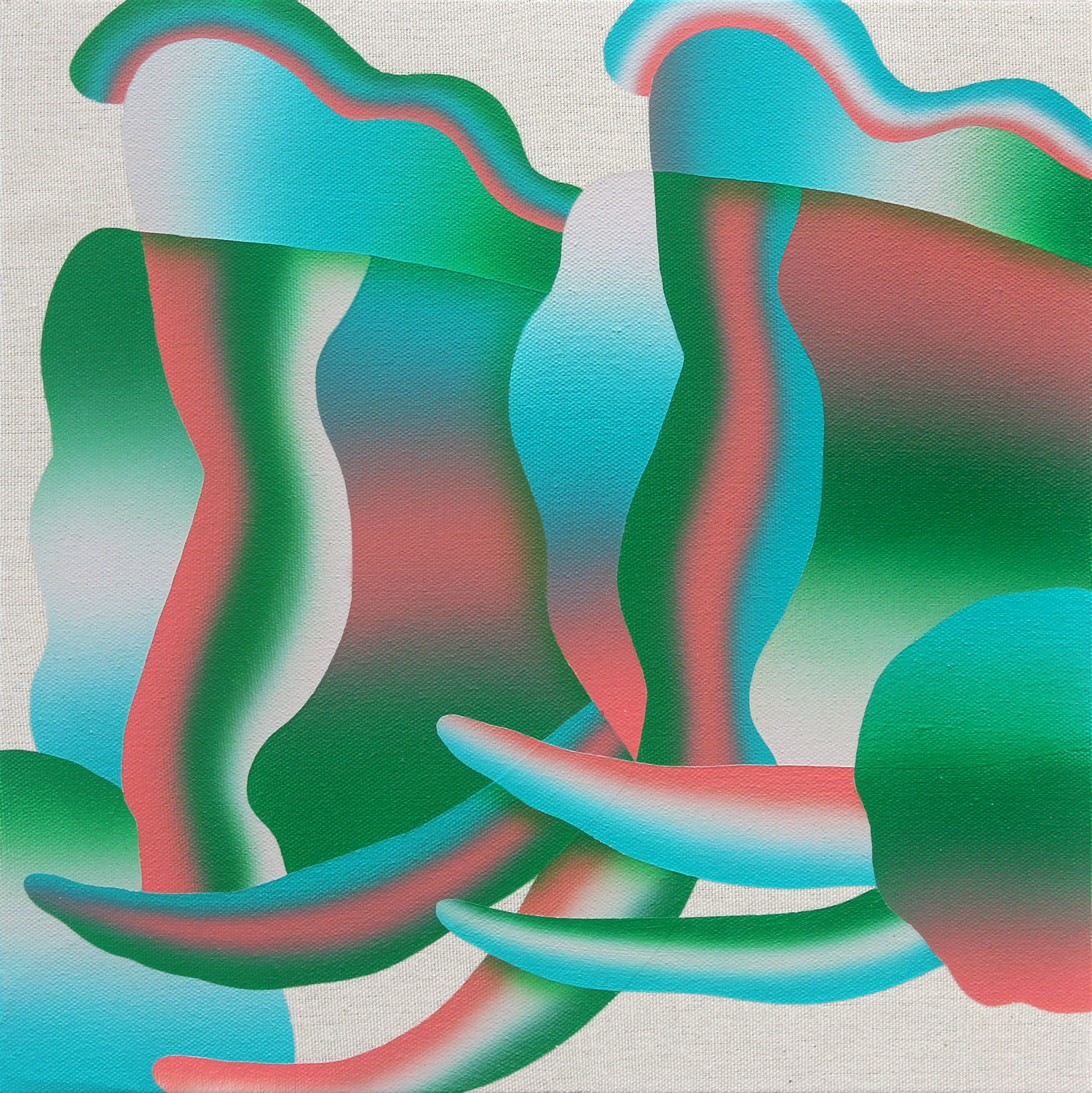 "I'm trying to lean into the weird brain freeze of not knowing what to do next or how to solve a problem in a painting, without getting stuck and abandoning it," Blair says. "What I'm learning is that I make weirder decisions when I fly by the seat of my pants, and the painting feels more personal and interesting to investigate in the end when everything isn't so consistent and predictable."
"When I have to solve problems in the moment, on the canvas, the results are weirder and more mysterious."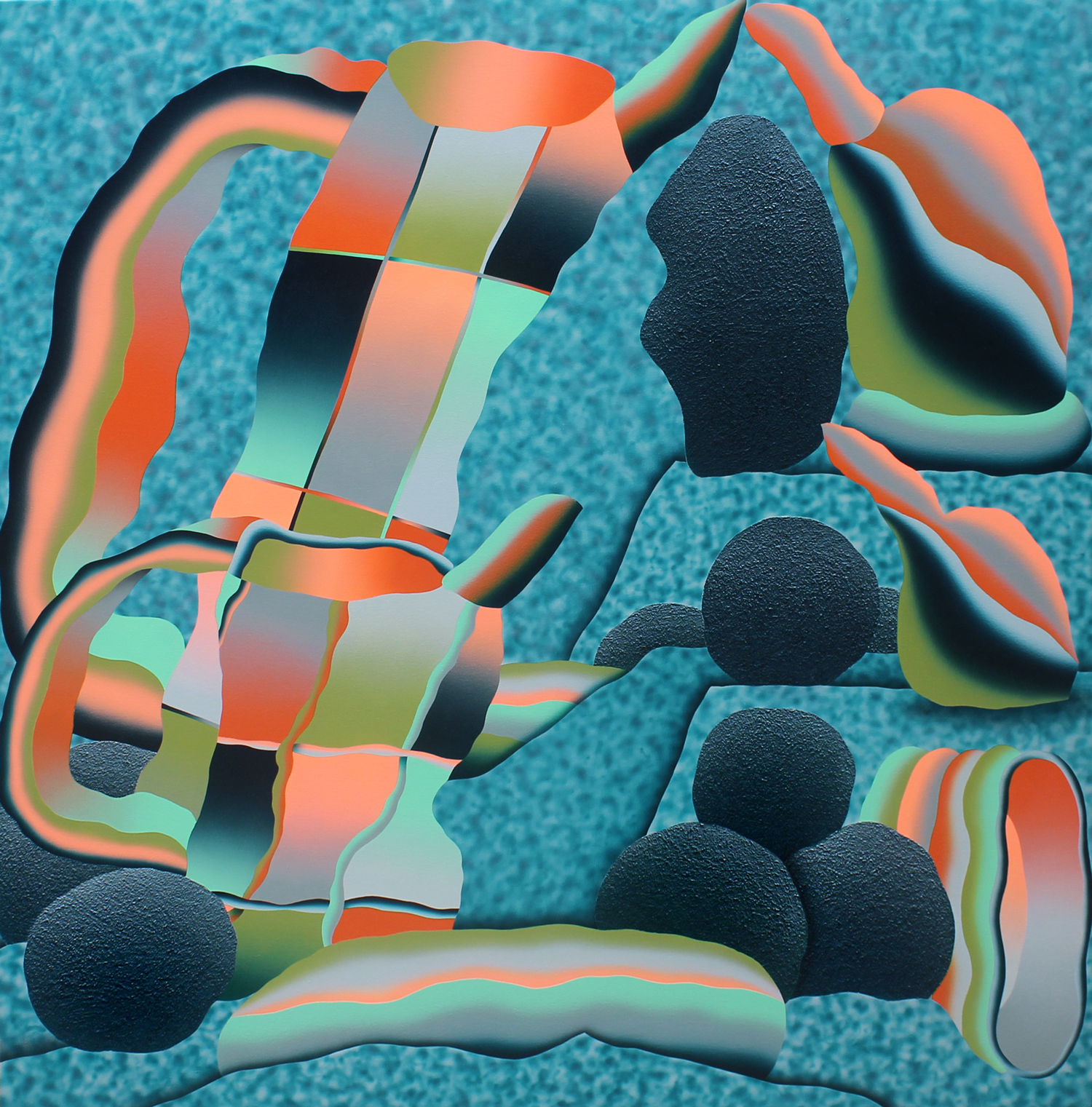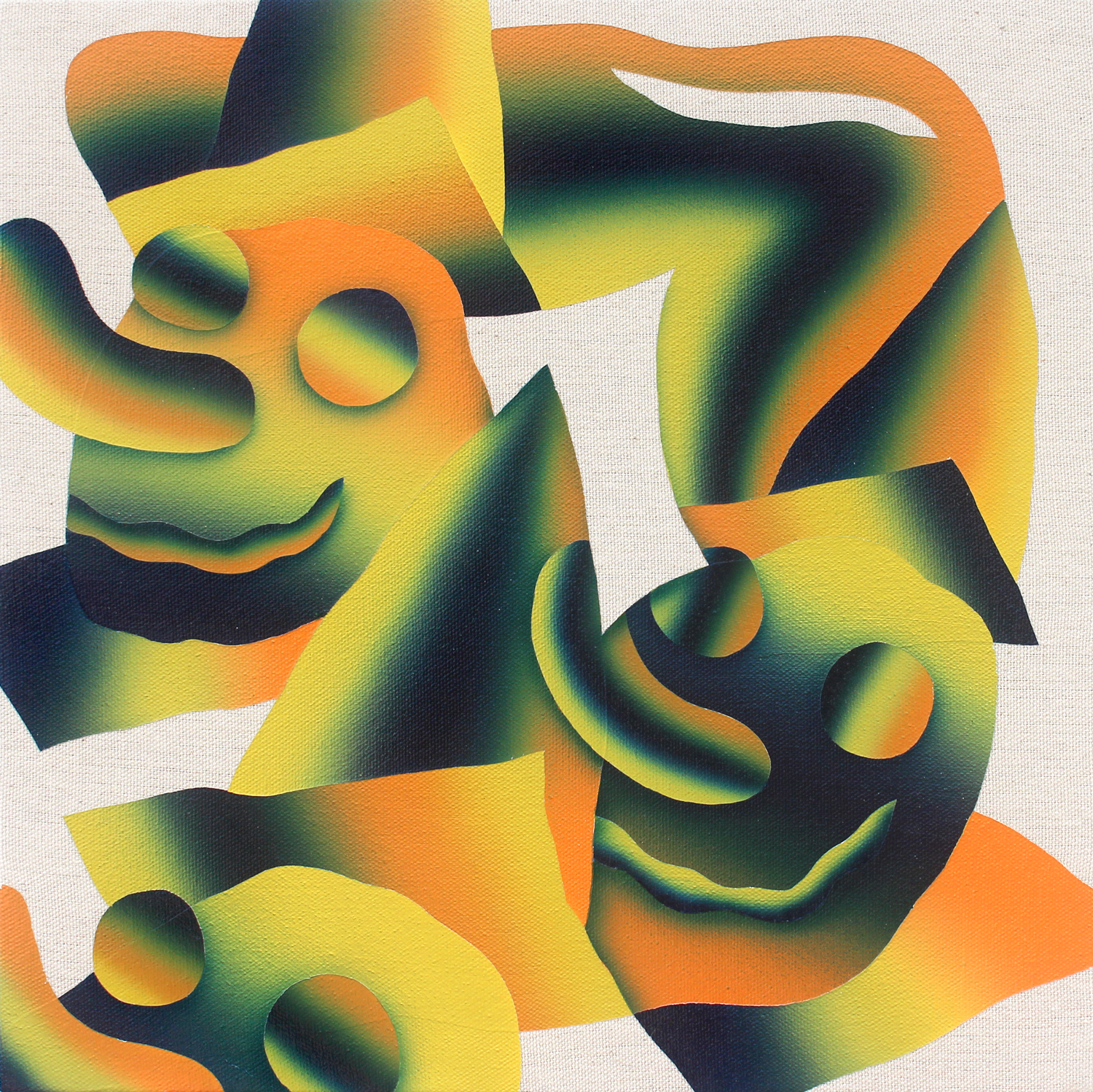 To view more of Blair's work, visit her website or follow her on Instagram.
Related:
Naked Ladies Run Amok in Microsoft Paint Oil Paintings

Shapeshifting Airbrush Paintings Take You Through an Artist's Looking Glass

These Mixed-Up Paintings Are as Chaotic as Modern Times