In 1997, two young and spritely graffiti writers met each other in what would, unbeknownst to them, lead to a 20 year collaboration. Mikhail Sokovikov and Jason Aaron Wall, who go by the monikers Mint and Serf, known collectively as Mirf, are true emblems of downtown New York City culture, fluctuating between tagging Manhattan streets, getting wild with club kids, and collaborating on immersive art experiences. New works by the duo and Christopher Johnson are currently on view at Lazy Susan Gallery in an exhibit titled Warranted Non-Compliance.
The group has assembled a mix of intricate wall works. Beyond the mostly diminutive size of the art, each artist's oeuvre occupies a singular mental space. Wall reveals that the works on view were created last summer, when the artist went through a period of forced sobriety where "instead of getting hammered, I tried to stay in and work," he tells Creators. These works also relate to the artist's anxiety about time passing as he gets older.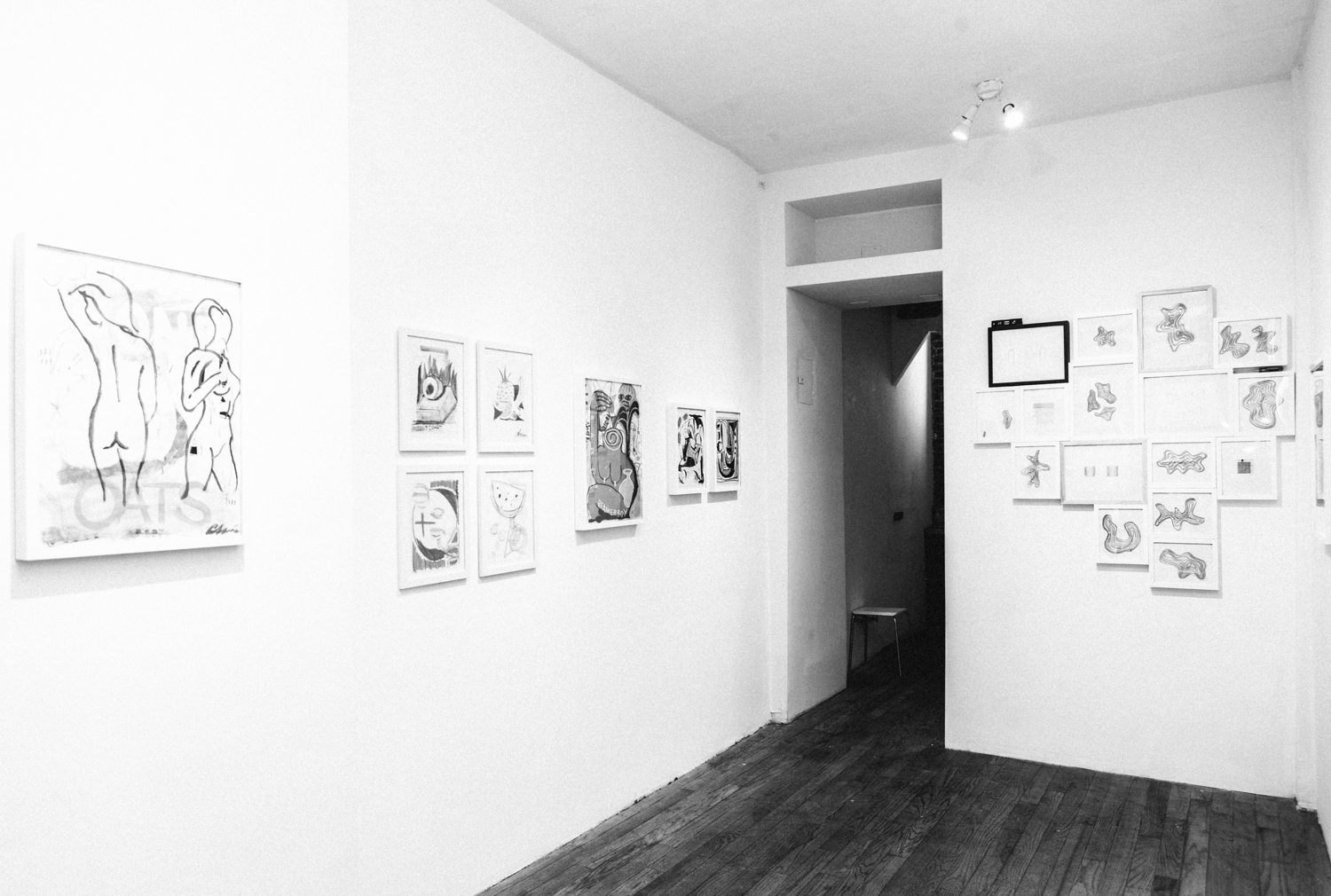 Wall has arranged an amalgamated grid of freeform crayon and marker drawings on graph paper, with titles like Dipset in Four Different Parts and Waterworld (dustwars buddy 4) intentionally throwing off what the viewer should think of when viewing these works. Sokovikov opts for oil-based ink in his series of haunting black and white prints. Each work depicts a different horrified face, somewhere between human and skeletal abominations. The works suggests raw anger and turmoil, perhaps post-mortem frustration rather than dismay at time's inevitable passage.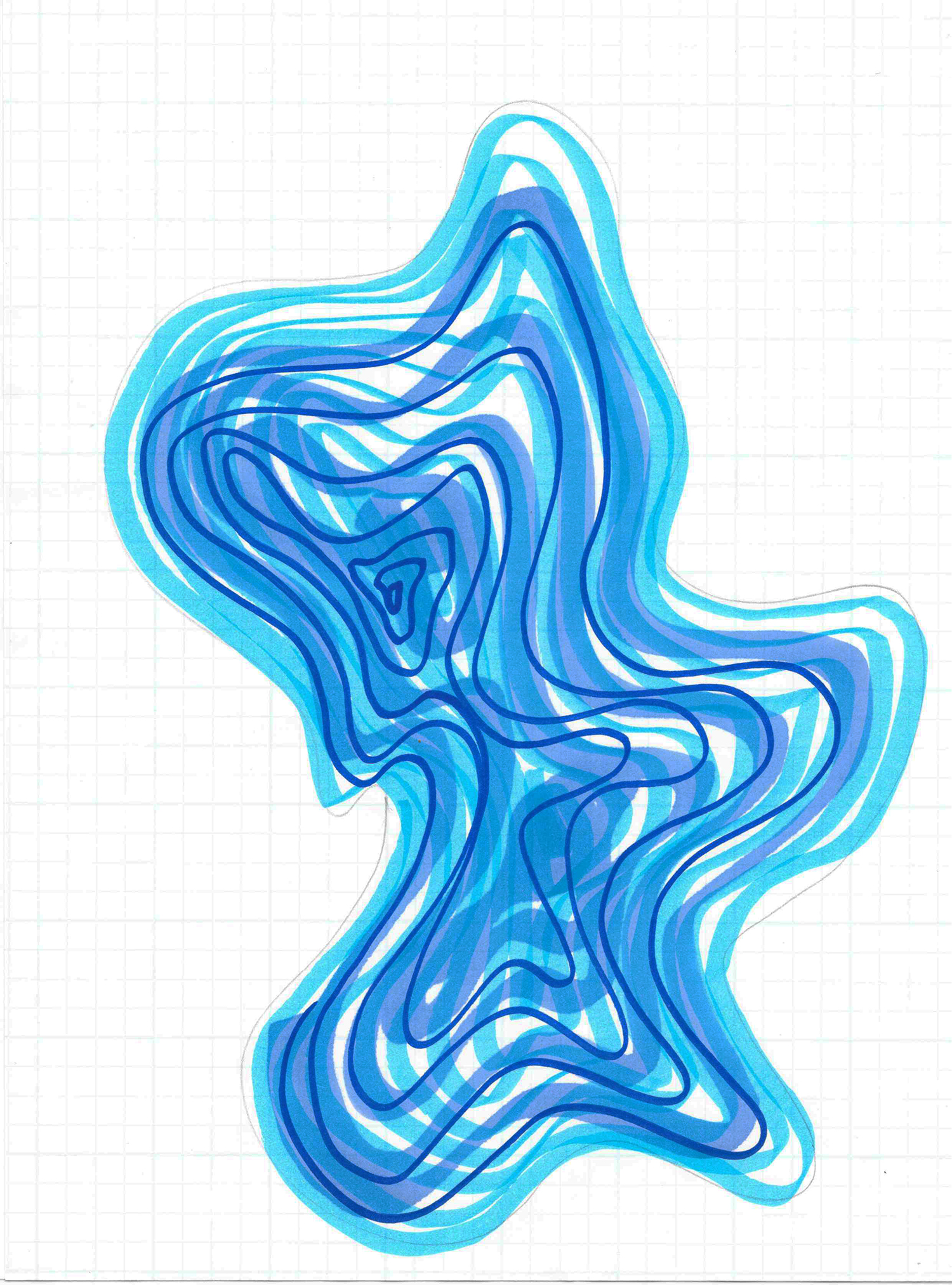 Johnson presents something of a cheerier counterpoint to Wall and Sokovikov's works. His series of colorful drawings look like excerpts from Basquiat paintings gone rogue, each filled with an abundance of detail that carry intersecting layers of meaning, like visual renditions of an abstract novel. How else do you explain outlines of nude bodies placed on top of cloudlike splatters of paint and the words "HONEY" and "OATS?"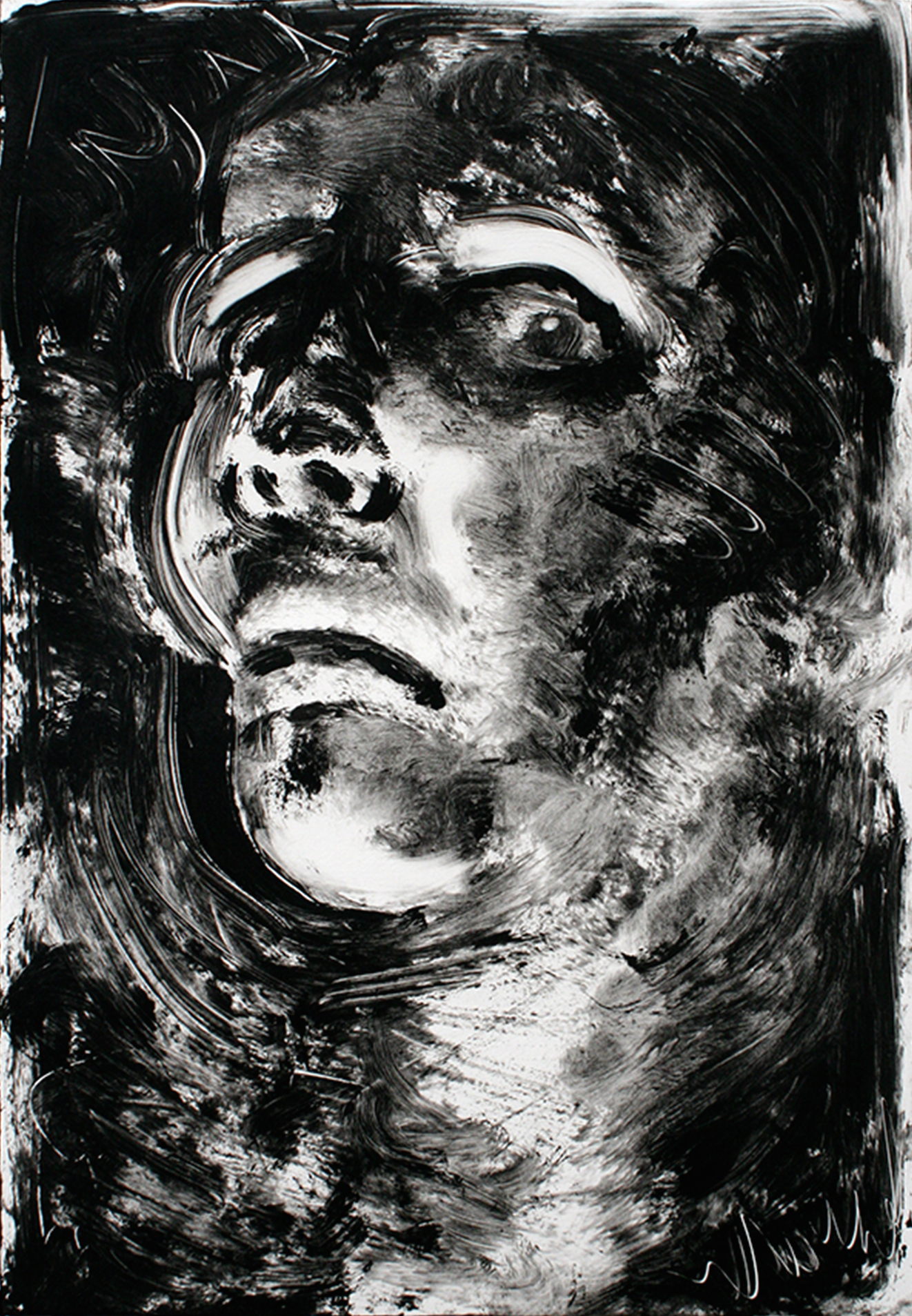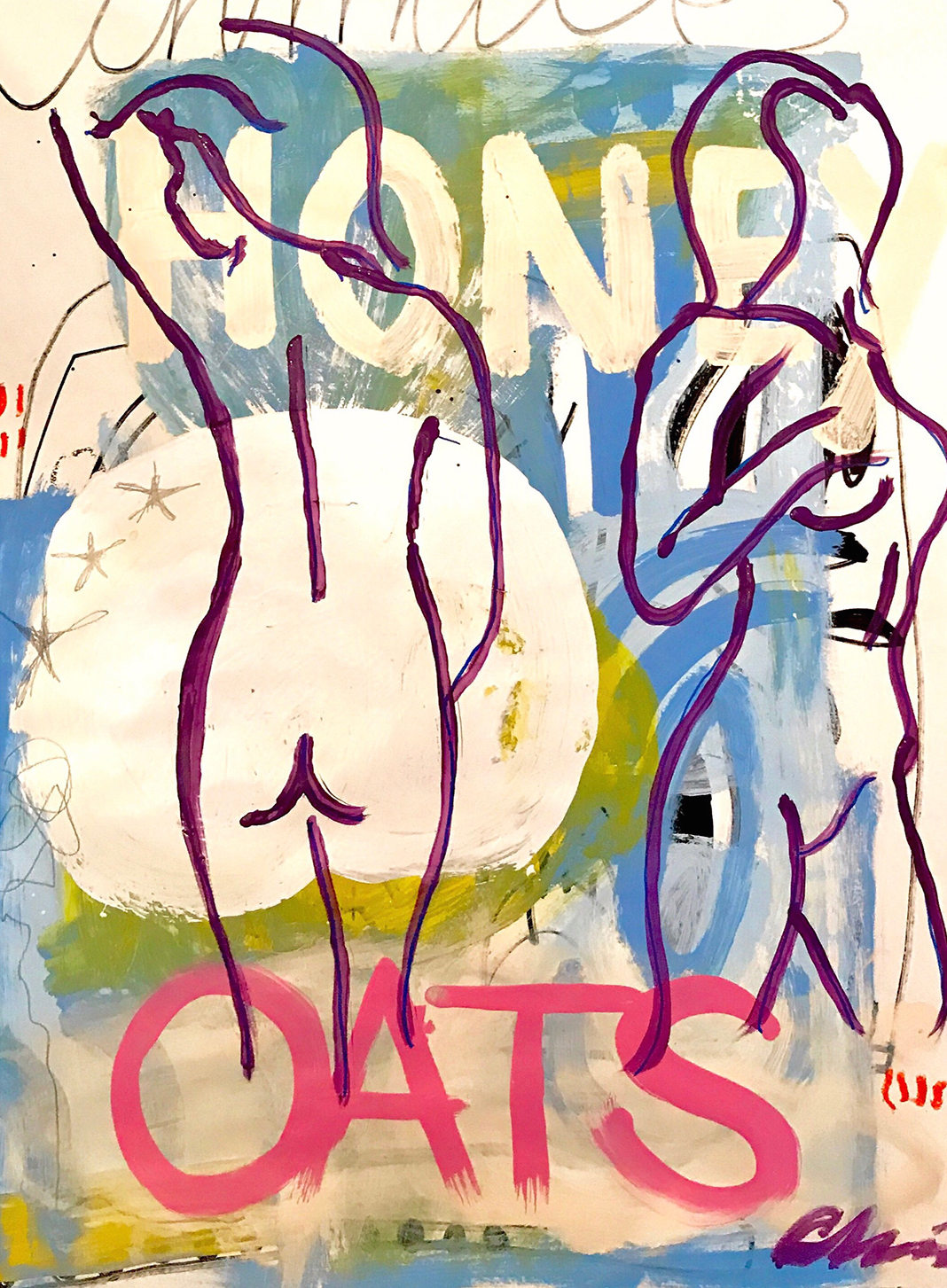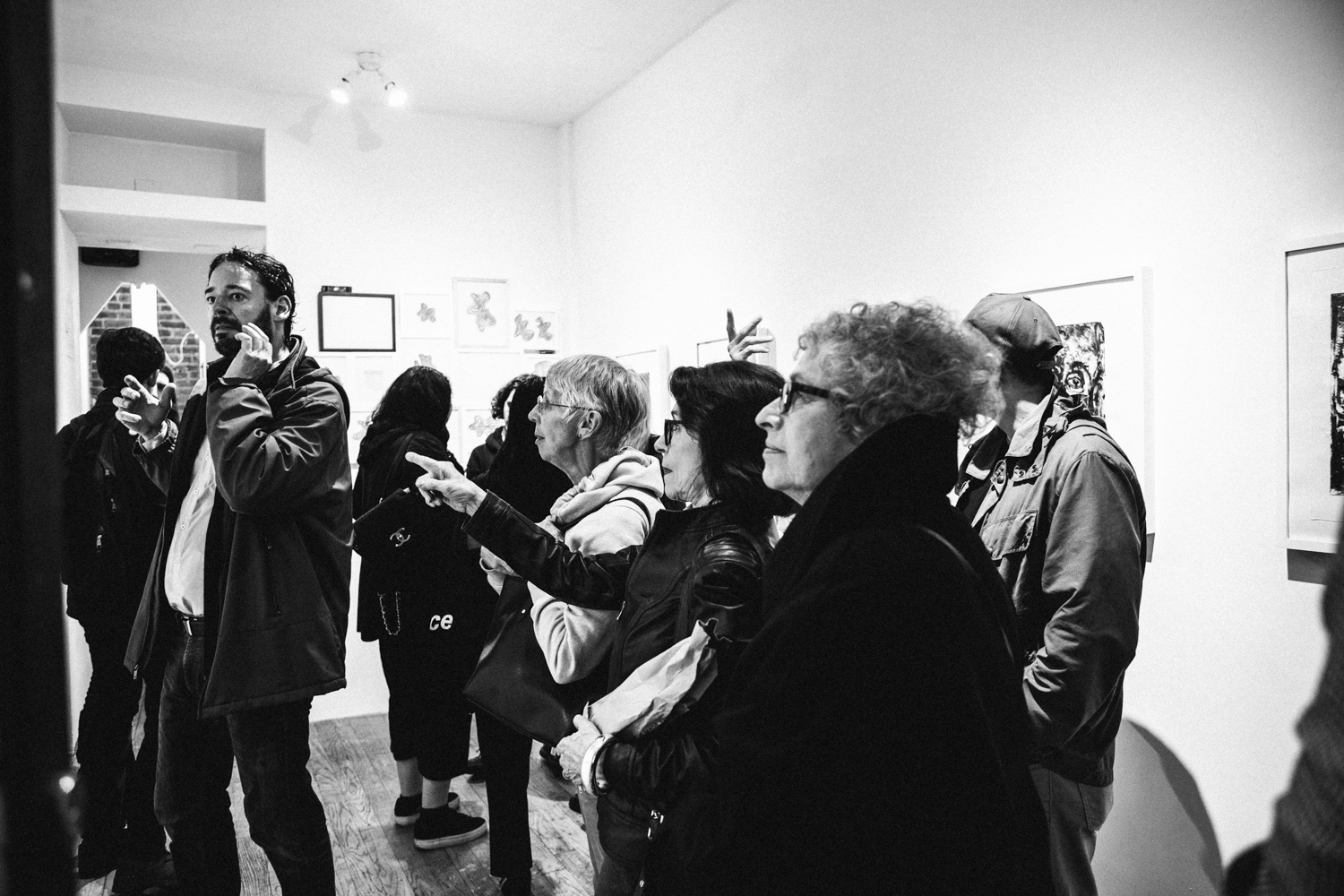 Warranted Non-Compliance will be on view at Lazy Susan Gallery in the Lower East Side until June 5. More work by The Mirf and Christopher Johnson can be seen here and here.
Related:
Why NYC Is the Perfect Place for Creative Map-Making
True Stories from an Unseen Archive of 90s NYC Skateboarding
A Boys' Club No More: Reinventing the Salon for More Tolerant Times