Photo via Wikimedia Commons and Flickr user Kurt Bauschardt
In a world of debt, destruction, and unequal opportunity, the words "free college" seem like an easy step towards equality and access. We've already seen free community college succeed in states including Tennessee and Oregon, and a refocus on trade and vocational training in Minnesota and Kentucky. But some states are pushing even further to bring in big-budget plans that hope to relieve the financial burden of college in a new way.
For Democrats in the California Assembly, this means shifting the financial focus away from tuition and onto other major costs that come along with a college degrees, in order to kick the student debt crisis where it counts.
"With student debt at an all-time high, and with hundreds of thousands of college students in California, we thought it was important for us to take a first a step to move towards a Degree, Not Debt program," Chair of the Assembly Budget Committee, Phil Ting told VICE Impact. "We noticed with rising cost of tuition, as well as rising living costs, that more and more students were coming out of UC and CSU with debt. So we wanted to make sure that students working their way to degrees could actually walk out, and come out, without any debt."
Degrees Not Debt, which is expected to be proposed for the 2018 fiscal year after hitting the back burner in 2017, envisions a student debt-free future that goes beyond the price tag of tuition to plan for housing, books, transportation, and other hefty costs incurred by University of California and California State University student who qualifies for need-based aid.
"We wanted to make sure that students working their way to degrees could actually walk out, and come out, without any debt."
The program breaks down like this: Students retain the financial aid earned through other state grant and scholarship programs, then the remaining total cost of college attendance is made up through a combination of individual student contribution from part-time work and family contribution on a sliding scale dictated by income. Then, the Degrees Not Debt scholarship would cover remaining costs with the goal of sidestepping the need for students to take out loans to cover their college experience, including the expenses that exist outside of tuition and fees.
The need for a living expense focused program for students is especially apparent in California. With the third highest cost of living in the nation, the housing and transportation costs necessary to pursue higher education go far beyond the costs of tuition, and may be unattainable for middle and lower class students. In practice, this means that up to 12 percent of college students are living in unstable housing situations across the state, and as many as 24 percent identify as food insecure, according to a California State University study.
---
Check out more videos from VICE: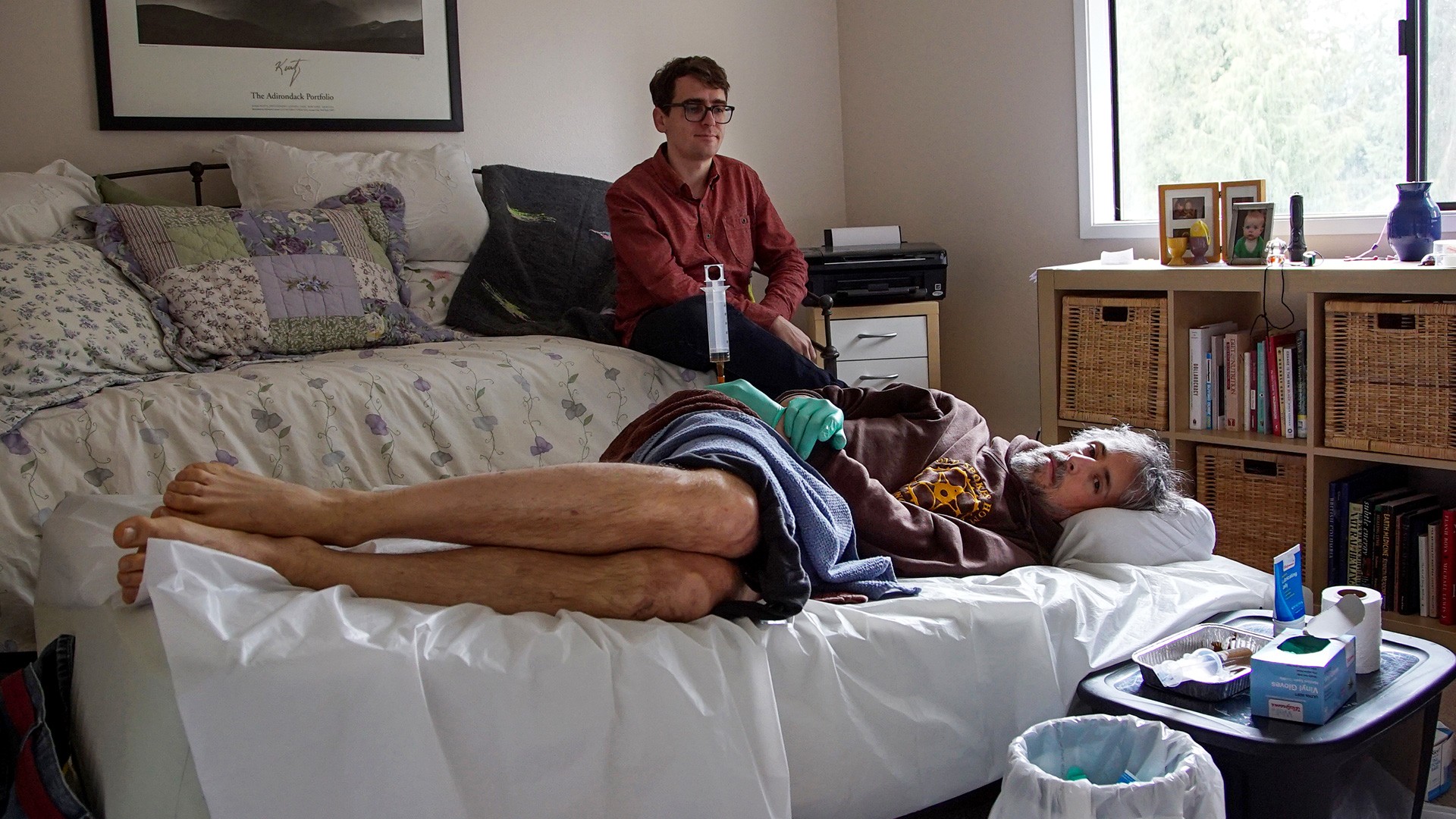 ---
But while Degrees Not Debt may seem like a full-spectrum solution to college affordability, some advocates for higher education access worry that the plan fails to give a fair shake to other forms of post-secondary education and the experience of non-traditional students. While the full Degrees Not Debt budget proposal package does provide some subsidies for community college students, the full, debt-free scholarship approach is reserved for the UC and CSU university systems exclusively.
"...the Assembly plan would provide generous awards to students with little or no need, and far less help to those with the biggest affordability barriers and most burdensome debt," wrote Vice President of the Institute for College Access & Success Debbie Cochrane in an article for Highland Community News. "Why does the plan leave out students at the schools where affordability challenges are often most severe? In many regions across the state, low-income community college students face higher college costs than UC or CSU students, yet community college students aren't eligible for the scholarships."
"Large ideas always take a couple years, so I'm hopeful that we can get it passed next year, but I also wouldn't be surprised if it takes a couple years."
This isn't the first time a large-scale college affordability plan has gained pushback for a one-size-fits-all approach. New York's Excelsior Scholarship, the only state plan to get the okay to provide free in-state college tuition, has been critiqued for failing to cover non-traditional students including those attending part-time, or taking on college later in life.
Assembly Republicans in California also worry about the serious funds needed to get the package off the ground. This concern is largely responsible for the benching of the major parts of the plan until the 2018-2019 fiscal year.
"Large ideas always take a couple years, so I'm hopeful that we can get it passed next year, but I also wouldn't be surprised if it takes a couple years," Ting said. "Many of these larger ideas take years and years to really solidify and work out the details and get everyone on board."
READ MORE: In 2017, College Affordability Is Far From a Reality in the US
For now, the bulk of the Degrees Not Debt plan waits on the chance to wow its way into the state budget next year, while the future of financial aid remains uncertain at the federal level.
"Our first hope is that every student attending a UC or a CSU or a community college can walk away with a degree, and not any debt," Ting said. "We hope that demonstrating that this is possible, that other states will follow suit, and frankly our federal government will follow suit. This is a goal that everyone should share."
Keep an eye on your own state's budget to find pro-student proposals making their way through state channels, and encourage your representatives to make debt-free college a priority at the state level.