Thousands Show Up to Reject Hatred, White Supremacy in Boston
Your daily guide to what's working, what's not, and what you need to know.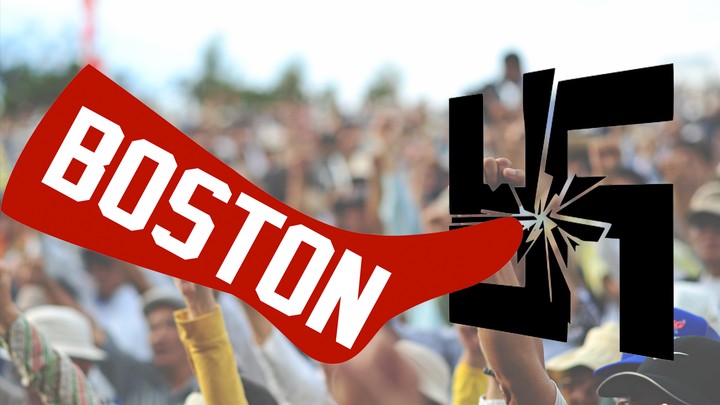 Image via Wikimedia Commons and Max Pixel.
Boston strong: On Saturday, organizers in Boston gathered for a second "free speech" rally to bring attention to what they claim to be an "unprecedented move towards sweeping censorship that undermines our democratic system." In reality the event was generally viewed as an opportunity to fan hateful fires that came to a head in Charlottesville, Virginia the previous weekend. The rally was met with fierce resistance by Boston's Mayor Marty Walsh and an overwhelming show of opposition won the day. It was initiated as a follow-up of sorts to lesser known event in May of 2017, but given what happened in Virginia a well-organized and peaceful counter protest was planned and well-executed.

Thousands of mostly peaceful counter-protesters who saw the event as a continuation of the hatred displayed by white nationalists in Charlottesville showed up and the city was well-positioned to keep things under control. President Trump took to Twitter to seemingly applaud the actions of the counter-protesters at Saturday's event, which appears to be a departure from his initial response to the Charlottesville rally where he placed the blame of violence on more than one side.
A great one gone: Comedian, activist and American legend Dick Gregory passed away this weekend at the age of 84. Recognized as hilarious and highly "woke" before that was a thing, Gregory had a remarkable career both on stage and on the front lines of the American civil rights movement at a very important and dangerous time. He regularly found himself in the company of Martin Luther King Jr and Malcolm X, and his refusal to hold his tongue on political and social issues made him a trailblazer for African American comedians and entertainers. When critics denounced his activism as interfering with his comedy career, Gregory memorably replied "My career is interfering with my demonstrating."

Bannon is back to his natural habitat: Alt-right poster boy, Seinfeld bank-roller and Darth Vader admirer Steve Bannon has been relieved of his position as chief adviser to President Trump, adding yet another name to the growing list of the administration's short-tenured senior level White House staff. But unlike some of the other short-timers, Bannon will almost surely continue to play a major role in driving President Trump's agenda as a key figure in Trump's ability to maintain support from the base that gave him one of the biggest electoral upsets imaginable. Bannon drew criticism early on for his divisive, nationalist sympathies, and reverence for "the dark side." He almost immediately returned to a leadership position with the hard-right news site Breitbart where has vowed to be "...going to war."
Bannon has been consistently at odds with the Republican establishment and his return to Bretibart was greeted with the following comments by the outlet's News Editor-in-Chief, Alex Marlow: "The populist-nationalist movement got a lot stronger today. Breitbart gained an executive chairman with his finger on the pulse of the Trump agenda."
President Trump thanked Bannon for his service via Twitter while also managing to deliver a dig at Hillary Clinton: "I want to thank Steve Bannon for his service. He came to the campaign during my run against Crooked Hillary Clinton - it was great! Thanks S."
---
Check out some more videos from VICE:
---
Money talks: A number of top CEOs from companies in various industries are cutting ties with President Trump after his weak condemnation of the white nationalists' actions in Charlottesville. Additionally, Companies like Spotify have eliminated hate music from their platform, Google and GoDaddy got rid of domain registrations for right-wing extremist sites and Facebook deleted articles that celebrate hate crimes. Although it's great companies are taking a stand, they're likely not doing it solely from the kindness of their heart. David Gelles of the New York Times writes, "Business leaders looking to the future are accepting that it is unwise to isolate swaths of the population by coming off as racist, sexist or intolerant."
Touchdown: Colin Kaepernick protested police brutality and the unequal treatment of people of color in the US by kneeling during the national anthem in 2016. His actions were heavily scrutinized and many speculated that Kaepernick was blackballed by the NFL when he wasn't signed to a team this year. There's an uncomfortable irony to that possibility given some of the unseemly behavior of NFL players who have been signed to multi-million dollar contracts.
On Saturday, August 19, more than 50 NYPD cops hosted a press conference to voice their support for the Kaepernick, which is a huge contrast from the criticism he's received from law enforcement agencies in the past. The statement by the NYPD comes just days after an Atlanta branch of the NAACP announced an NFL boycott until Kaepernick is signed.
On Wednesday, August 23, activist and filmmaker Spike Lee is leading a rally outside of NFL HQ in New York to support Kaepernick. The event is called the 'United We Stand' Rally for Colin Kaepernick, and is going down at 5 p.m. EST in front of the NFL headquarters at 345 Park Avenue.