Images courtesy the artist
The thousands of people Dan Gluibizzi has seen browsing the web melt into a single, cohesive family in his colorful nude illustrations. He mixes and matches figures found online, smoothing over all but the most essential details and filling them in with vibrant gradients.
The Portland-based artist has hoarded images since he was a kid. "Tumblr felt like a gift," he tells Creators. "Billions of images archived and delivered to my eyeballs." Many of his finds are rendered still within the Tumblr or Facebook grid in which they were found. The awkward crops and algorithmic curation make for compositions more familiar to digital space than physical.
Gluibizzi zeroes in on poses that remind him of art history, tweaking them to create a conversation between the figures and the infrastructure of the internet. "I often have the sense of an afterimage after scrolling through thousands of images and I strive to capture that 'burned-in' feeling in my works on paper," he says. The browser window has not only become incorporated into his work, but into his psychology.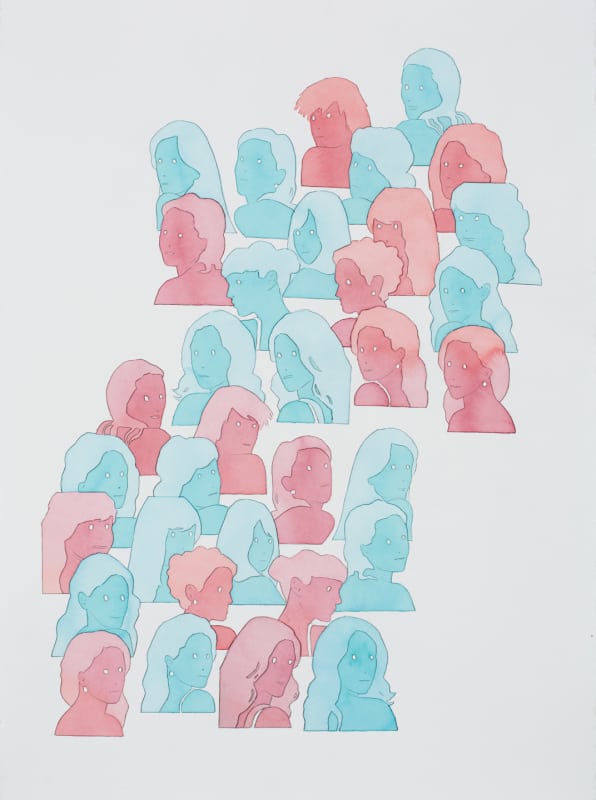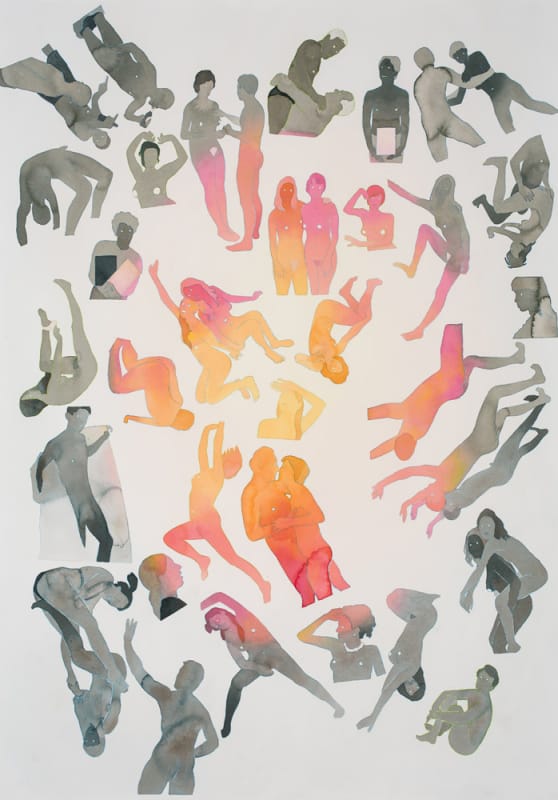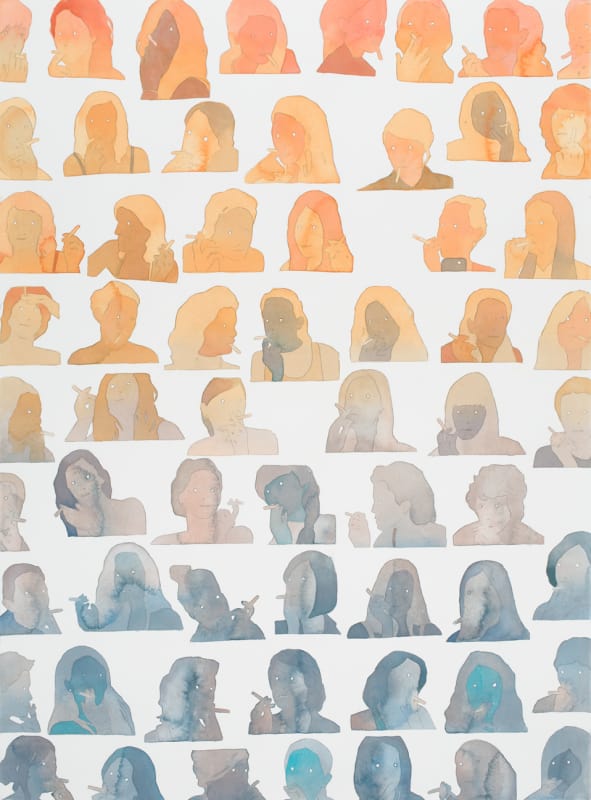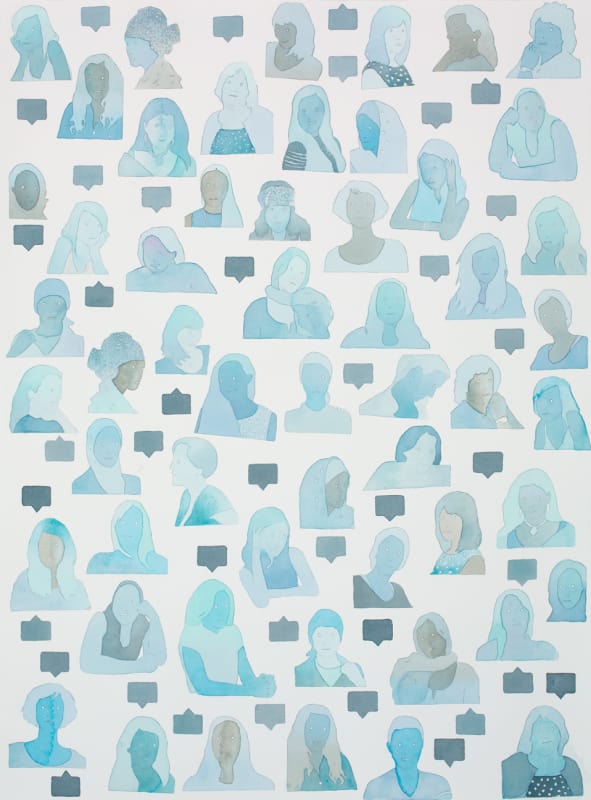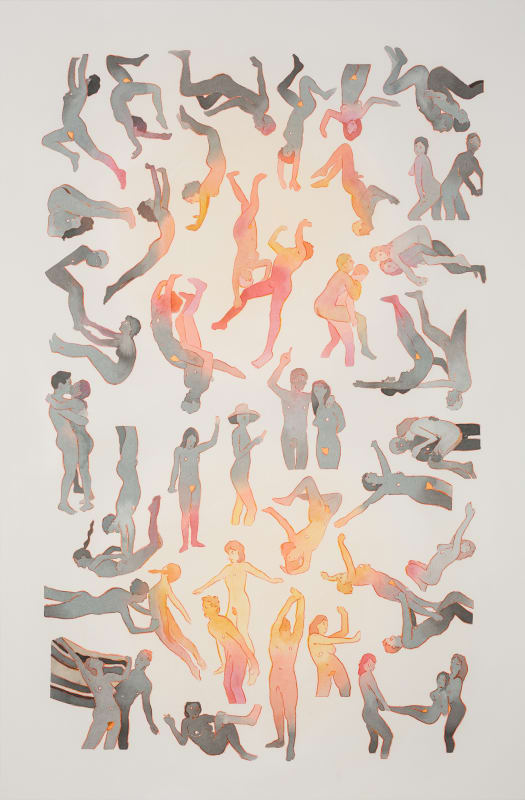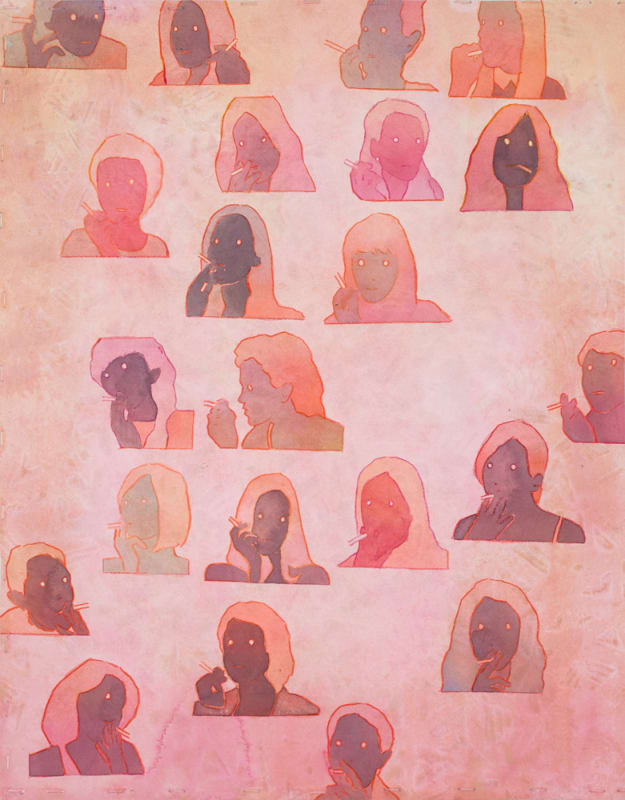 See more of Dan Gluibizzi's work on his website and follow him here. Check out Creators' Instagram feed to find your next favorite artist.
Know an illustrator who should be featured here? Email us their info.
Related:
[NSFW] Vintage Porn Bursts with Flowers in Dromsjel's Psychedelic Erotic Collages