A photo of a former Central Michigan University student's battered, ballooned face has been poking up all over the internet, with his mother making a desperate plea about his treatment at the hands of several fraternity brothers.
In an apparent hazing incident gone wrong (is that an oxymoron?), brothers of the Alpha Chi Rho Fraternity—an unofficially recognized group—smeared peanut butter on the face of 19-year-old Andrew Seely.
Although the incident took place back in October 2016, outrage over the incident is only now becoming widespread after the photos were posted on March 1 by Andrew's mother. The post has since been deleted, although screenshots continue to circulate on the internet.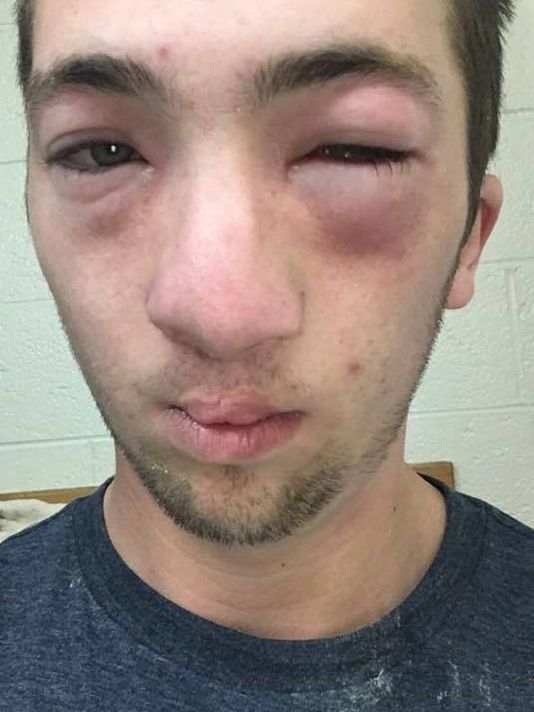 "We will be seeking justice for Andrew and we'll hold the parties we feel are responsible accountable for what happened to him," Andrew's father, Paul Seely told CBS.
A man claiming to be a member of the ACR Fraternity told local news station WDIV, "We were just trying to be funny; just guys hanging out… We didn't know he was allergic. Just another thing being funny, being college students."
Here I was starting to think we might go a week without some cartoonishly evil antics from a college fraternity, but nay, there's gotta be something menacing to do in between classes at our most hallowed academic institutions.
I guess this all goes back to this one thing everyone should learn their freshman year, anyway: Do not pass out in public, because Sharpie dicks on your face could be the least of your concerns.