Omission Is Murder for Feminist Media Art Pioneer Lynn Hershman Leeson
'Civic Radar,' a major Hershman Leeson retrospective, opens in San Francisco.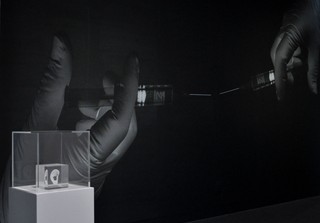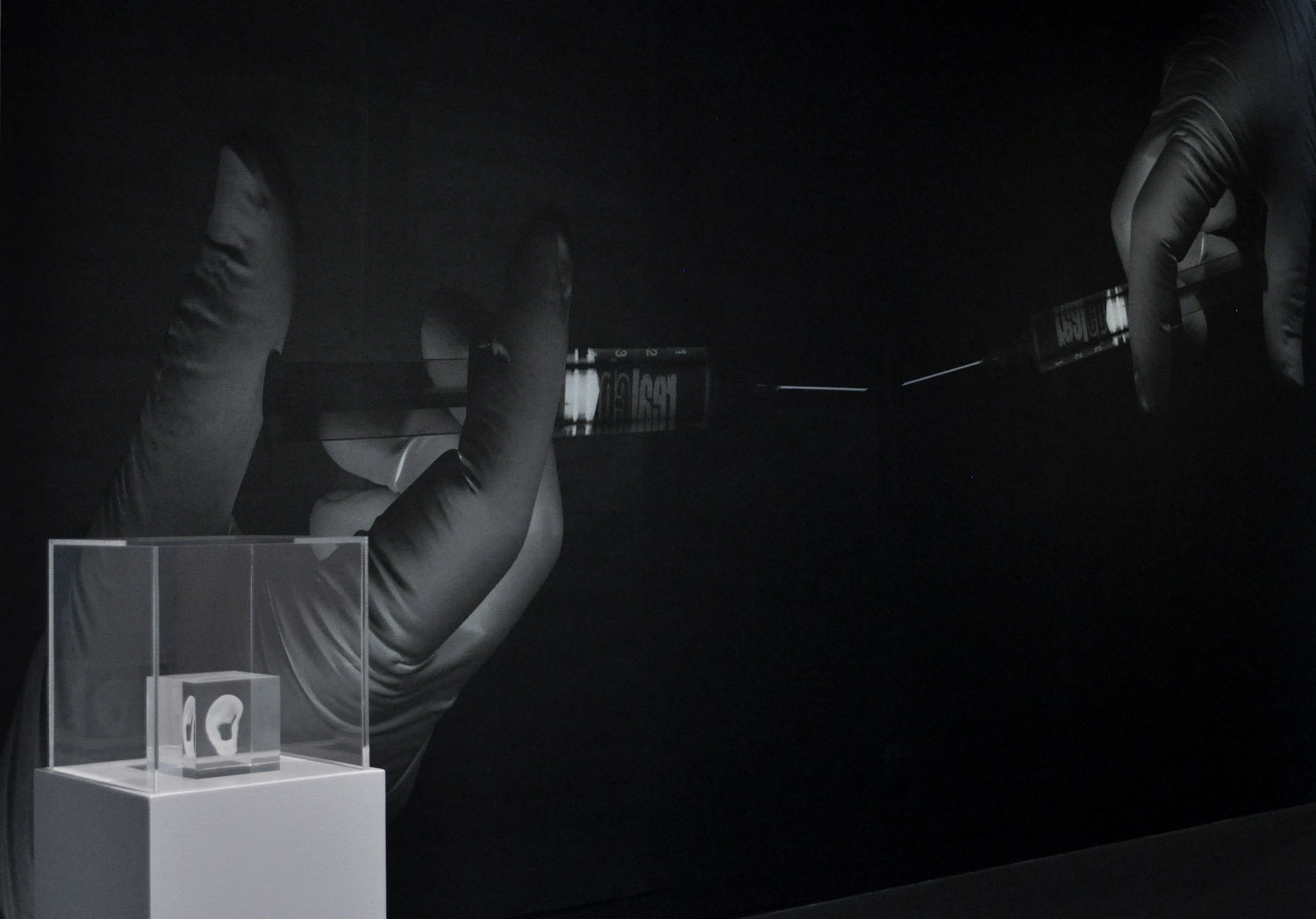 It's serious business fighting the persistent gender inequity in the arts. For Lynn Hershman Leeson, whose retrospective Civic Radar is now at Yerba Buena Center for the Arts, it's life and death.

"When artists are battling for space in the cultural memory, omission – or even worse – eradication becomes a kind of murder," Hershman Leeson says in her 2010 film !Women Art Revolution!.
The retrospective, spanning Hershman Leeson's 50-year career, is organized chronologically, beginning with The Infinity Engine. The multi-room installation generates "narratives about the future of the human species in the post-genetic engineering age," according to a YBCA statement.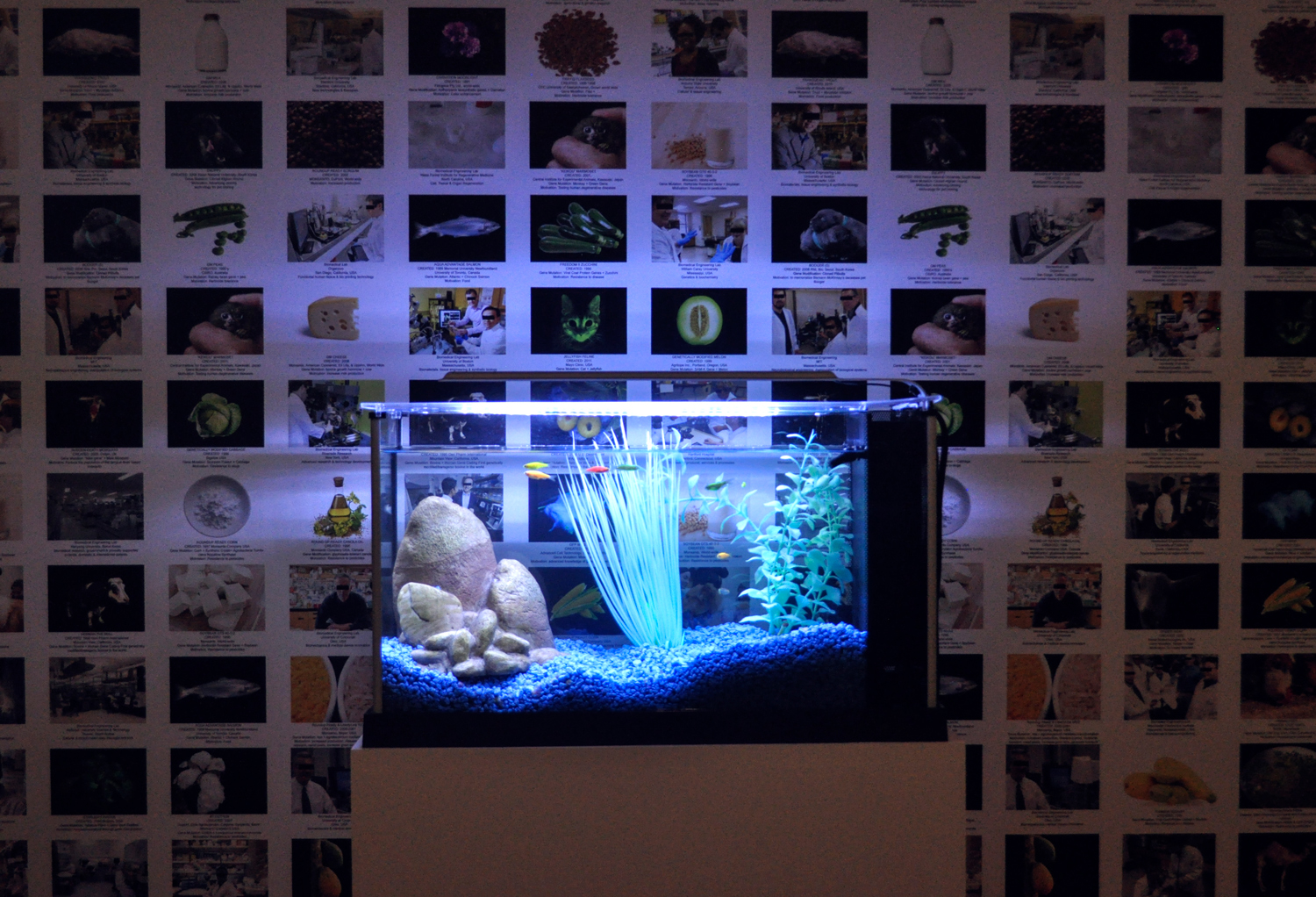 YBCA director of visual arts Lucia Sanroman tells Creators that Hershman Leeson worked closely with the center over nine months to scale down and reconstruct the retrospective to 230 objects down from a 700-object version which previously toured in Europe.

From The Infinity Engine, the exhibition splits into Hershman Leeson's early works which are characterized by drawing, painting, sculpture, and feminist performance and protest pieces, and mid-career works which focus on the internet, artificial intelligence and technology.
Breathing Machines Series "Self-Portrait as Another Person" (1966-68) by Lynn Hershman
The exploration of identity, surveillance, and culture through female personas weaves a common thread through the artist's work. Channeled through spooky, bewigged masks in her Breathing Machines series, a recorded voice asks things like "Why are you here? I like you. Do you like me? When are we going to meet again?" evoking the sometimes soothing, sometimes unsettling "alone together" vibes of today's ASMR video artists.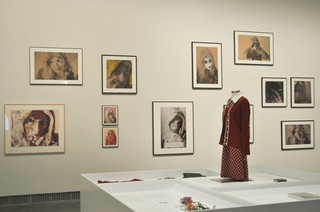 The most comprehensive of these personas is the six-year-long project, Roberta Breitmore Series, in which the artist enacted what she calls a "private performance," adopting the identity of a fictional woman named Roberta Breitmore. The performance, documented in 144 drawings, surveillance photographs and artifacts, involved Hershman Leeson (as Breitmore) undertaking "real-life activities such as opening a bank account, obtaining credit cards, renting an apartment, seeing a psychiatrist, and becoming involved in fads such as EST and Weight Watchers," according to YBCA.

"Roberta was my own flipped effigy. She was a mirror of culture," Hershman Leeson says in !Women Art Revolution!.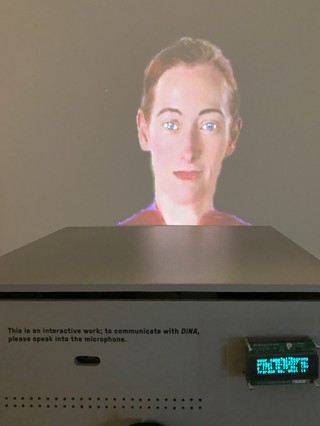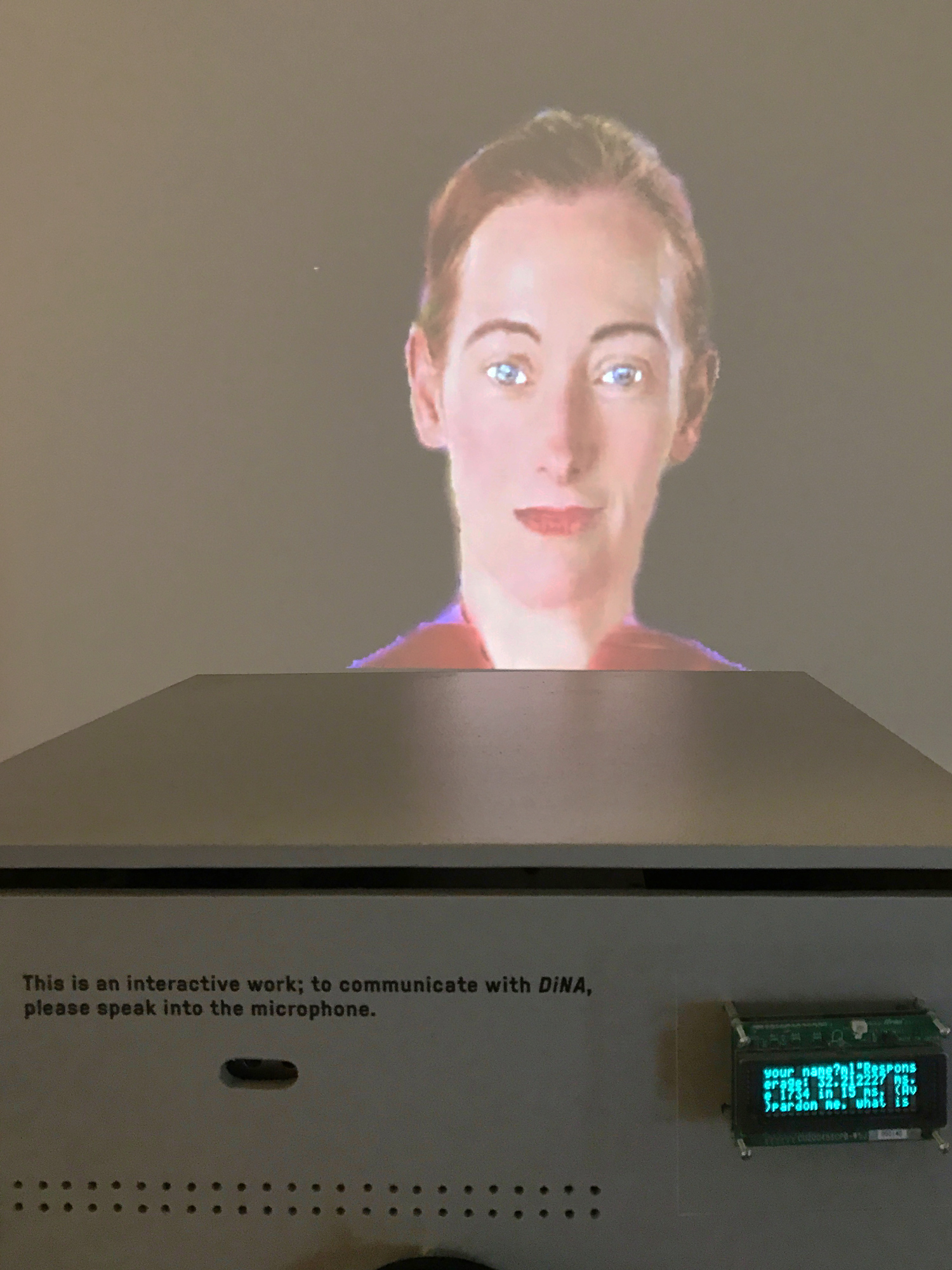 Other works, like the artificial intelligence installation DiNA and the original AMA, Agent Ruby, exemplify Hershman Leeson's continued embrace of emerging technologies to explore identity.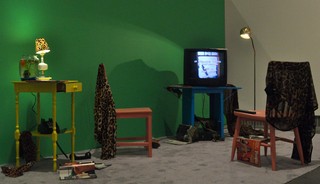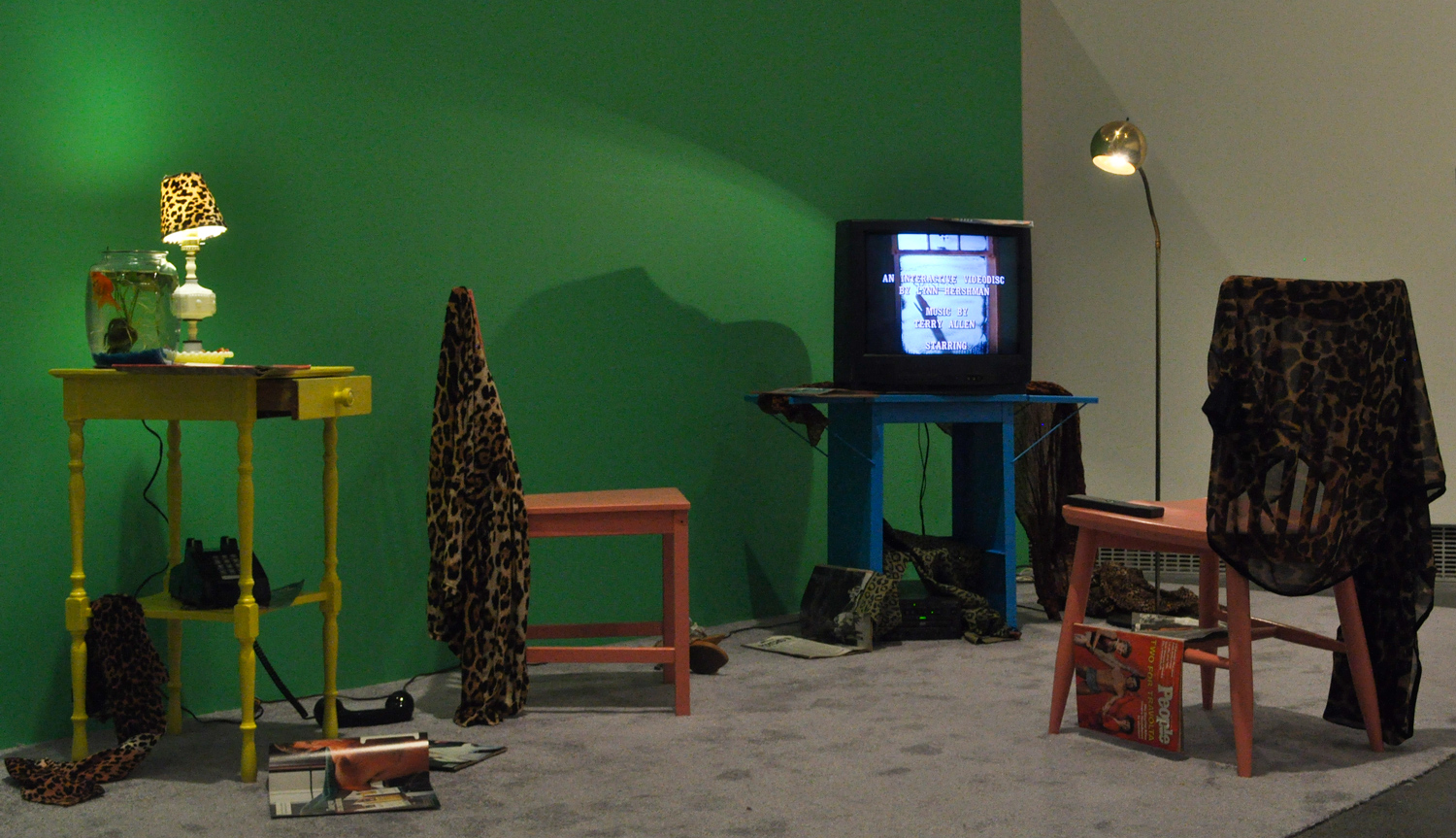 Sanroman says the show launches what will be a focused commitment to showing the work of women artists who historically have been canonically snubbed. "Women artists have not received as much attention as they deserve. I do think this exhibition starts to do that… These are not small things and we should continue to focus on the work of women as much as we can," Sanroman explains to Creators.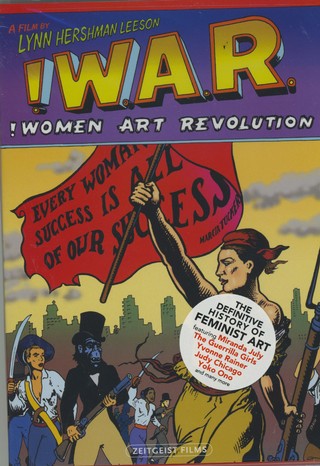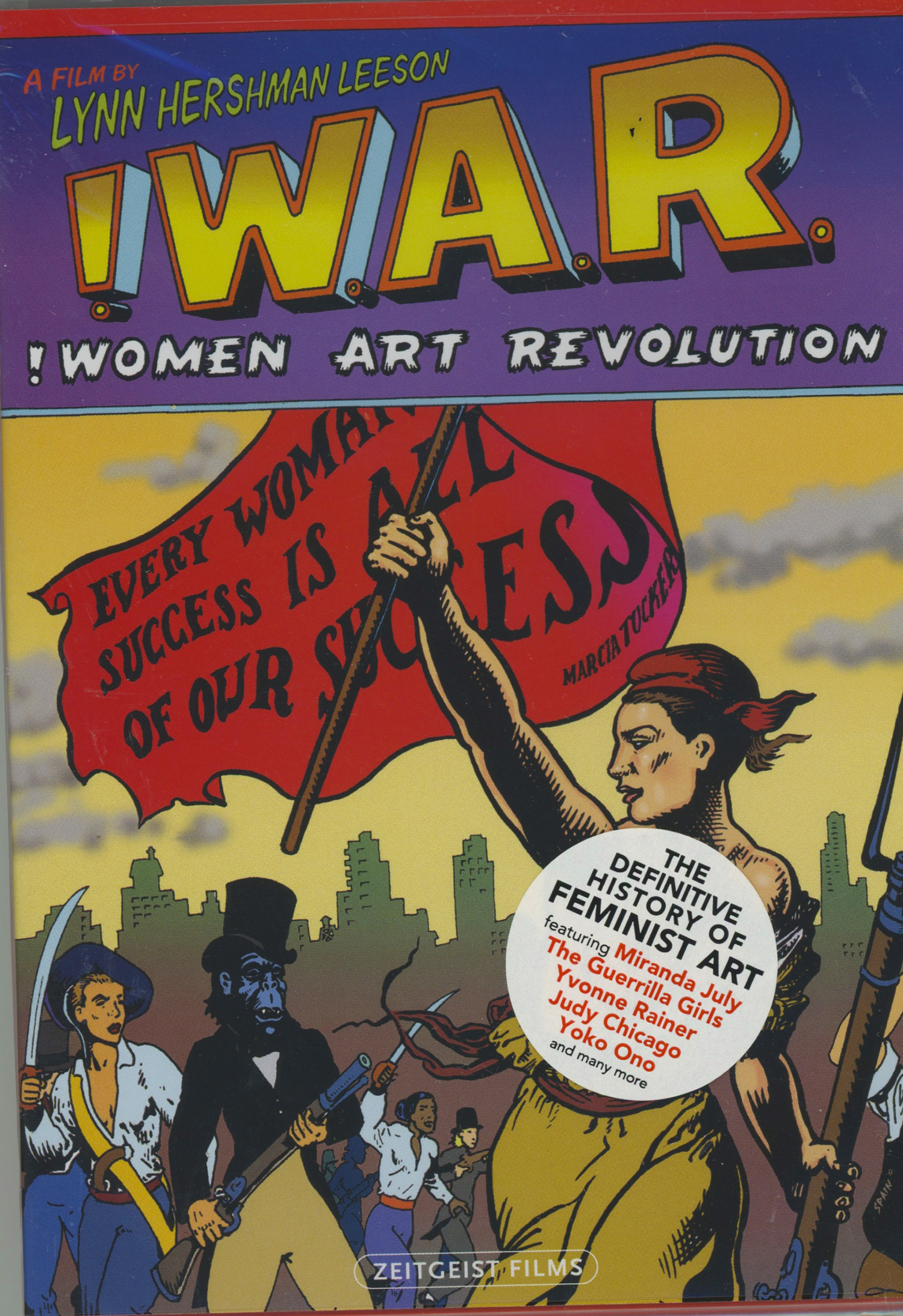 Civic Radar is on display at Yerba Buena Center for the Arts through May 21, 2017.

Related:
The Nasty Women Exhibition is Art's Answer to Trump's Nearing Presidency
Feminist Art Platform "Curated by Girls" Goes IRL
Baby X, The Intelligent Toddler Simulation, Is Getting Smarter Every Day