This Might Be Your Last Chance to See 'The Great Wave' in Person
The British Museum is showing their copy for a temporary exhibit this year before putting it into storage for conservation purposes.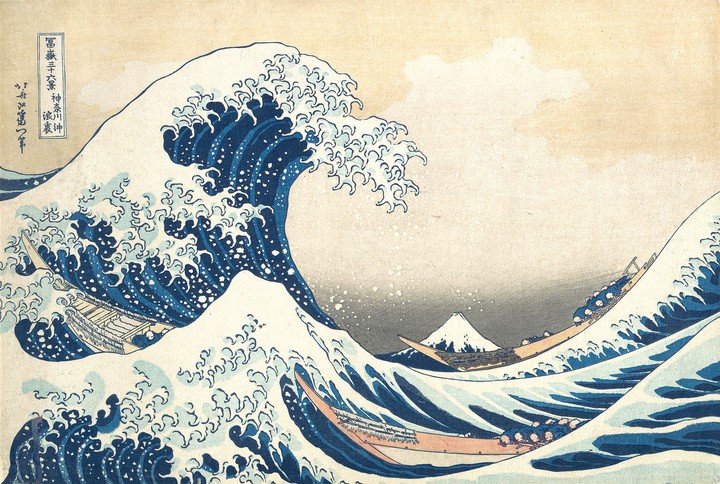 via Wikimedia commons
Japanese artist Katsushika Hokusai's iconic woodblock print, The Great Wave, is going on view one last time this year before it will be put into storage indefinitely for conservation reasons. For the first time in six years, the British Museum will be showing their copy of the print as a part of exhibition dedicated to the artist. The piece will then travel to Japan, where it will be on display for six weeks. The Evening Standard reports that the print will be displayed under special low lighting in order to prevent the colors from fading. Tim Clark, co-curator of the British Museum's Hokusai exhibit, says, "In the case of The Great Wave the blue is very strong because he used a new chemical pigment called Prussian blue but the yellow of the boats and the pink in the sky was from a vegetable dye so we have to be careful and calculate how often we can show it and for how long."
Find out more about the fate of The Great Wave here.
Related:
The Artful Science of Mending Works on Paper | Conservation Lab
Inside an Independent Book Restorer's Studio | Conservation Lab