On Sunday afternoon, Danica Roem was driving down Route 28 in Northern Virginia, her eyes focused intently on the road. It was two days before Election Day, and she was on her way to knock on doors, bearing massive informational packets, in hopes of persuading residents of the state's 13th district to vote her into the House of Delegates.

In some ways, Roem's campaign is wholly ordinary, even mundane—she's campaigned heavily on the promise of reducing rush hour traffic on Route 28, touting a notably unglamorous but highly practical infrastructure plan—but in others, it's quite extraordinary. Roem is a trans woman in a historically conservative state; her opponent, Delegate Bob Marshall, who has held public office in Virginia for 25 years, has been described as one of the most "extreme and incendiary lawmakers in Richmond," and, more succinctly, "completely nuts." In 2006, he authored an amendment that would constitutionally ban gay marriage in the state, and in recent years, he's attacked trans youth directly, introducing legislation that would ban students from using the bathroom that corresponds to their gender identity and require school administrators to out trans kids to their parents.
During the campaign, Marshall has lived up to his extremist reputation, persistently attacking Moen's gender identity. In late October, he made national news after he referred to Moen using male pronouns in campaign mailers that were paid for by the Republican Party of Virginia. The fliers included a section called "Danica Roem in His Own Words," according to the Washington Post, and claimed, "Danica Roem, born male, has made a campaign issue out of transitioning to female." A day after news of the mailers broke, Marshall told Breitbart that Danica is "a guy who thinks he's a girl who wears a dress." (Marshall has not responded to Broadly's request for comment.)
Roem isn't fazed. "I've been talking about [the highway] for 10 months, and what's Delegate Marshall hitting me on? My gender," she said dismissively. "He can't beat me on the issues. We know that—I mean, that's just a fact. When your own party kills 27 of your 30 bills in year, and 68 out of 71 bills die in a two-year period since your last reelection, then you don't have a record to run on. That means that you resort to trash talk."
She pointed to a recent article in the local newspaper, in which she'd outlined at length her plan for improving Route 28. Delegate Marshall declined to be interviewed, which Roem sees as part of an obviously evasive media strategy: He'll talk to outlets like Breitbart, she said, but he's repeatedly turned down interviews with less conservative publications. "I talk to everyone regardless of whether I think they're going to be friendly towards me," she emphasized. "Yeah, I talk to LGBTQ outlets, and at the same time, I talk to local reporters. At the same time, I've been on conservative talk radio five times as a progressive, transgender journalist and stepmom. I'm not afraid to talk to people who might not agree with me."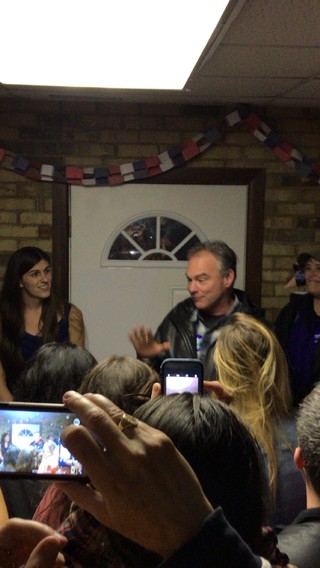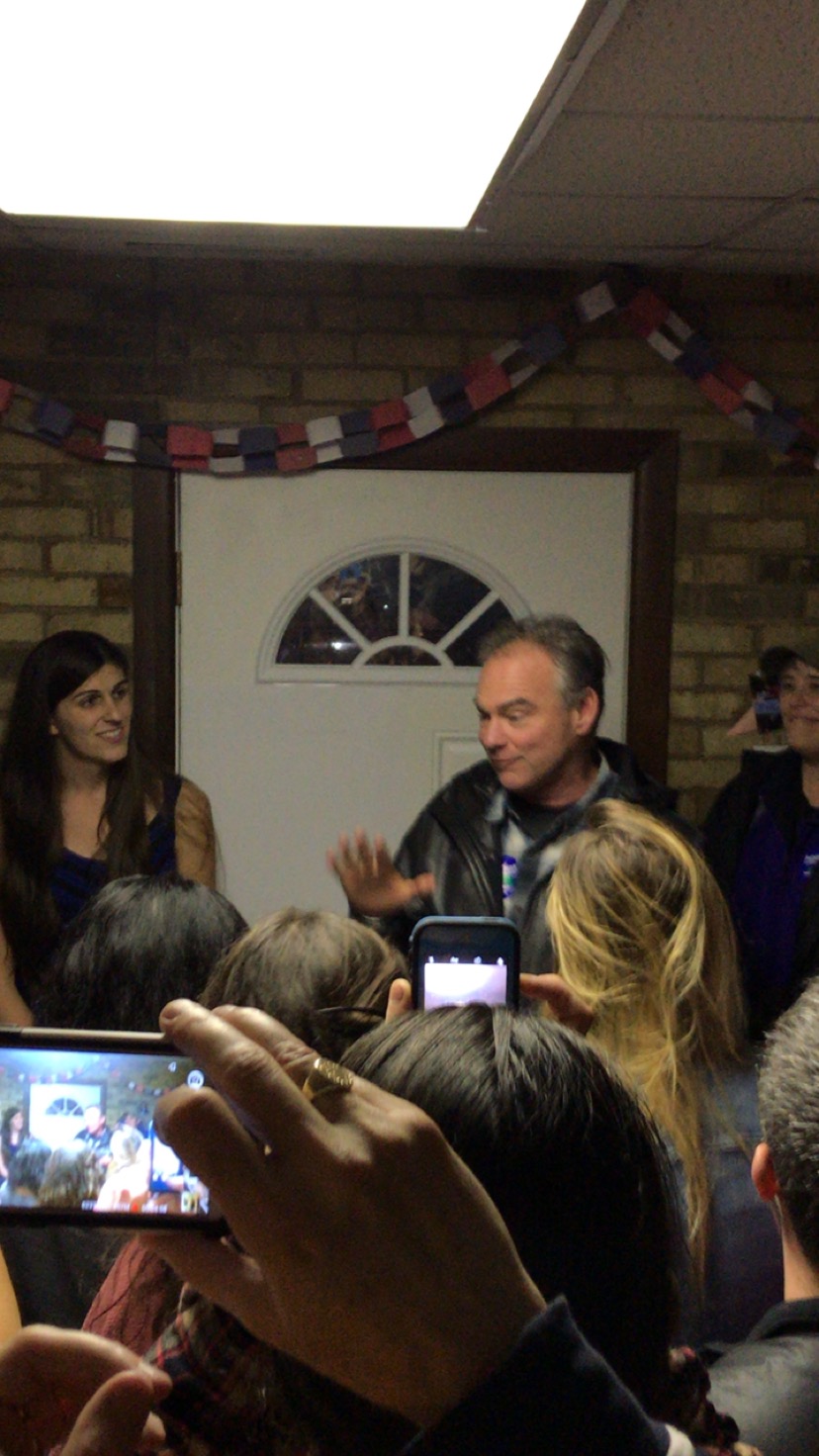 Roem credits her extensive experience as a journalist—"nine years, two months, two weeks reporting the news in my home community," as she put it—with giving her intense familiarity with her community, as well as a good understanding of local politics. "My job was to know enough about the issues to hold elected officials accountable for what they did, or didn't do," her website reads. "I want to bring to bring a reporter's sensibility to Mr. Jefferson's Capitol."
Campaigns for state legislature don't typically garner national media attention, but Roem's is an exception. It's easy to understand why. To her supporters throughout the country, her race against Marshall embodies a hope for a better, less bigoted future, one in which a transgender woman with progressive values can defeat the noxious conservative beliefs that many now associate with the Trump administration. Roem has attracted support from high-profile politicians like former vice president Joe Biden, who publicly endorsed her in October, and former vice presidential nominee Tim Kaine, who tearfully addressed 300 volunteers gathered at her campaign headquarters on Saturday.
If Roem wins today, she will become the first publicly elected transgender person in Virginia and one of the most powerful transgender people in politics. With just hours left, the tension is high, and so is the Roem campaign's confidence. "I've had every nasty thing under the sun thrown at me. I've heard it all," she said on Sunday. "And here I am, two days away from Election Day, feeling pretty damn good about our chance to win. You know why? All that stuff, it's just smack. I'm very, very much of the mindset of, Don't tell me why I can't succeed. Tell me what obstacles are in my way that I need to overcome in order to succeed."
Although she's adamant about campaigning on the issues, Roem understands the cultural significance of her run. As much as this race is about infrastructure and jobs, it is also about knowing that her visibility has changed things for trans people in the United States, and that it could very well inspire more of the trans community to get involved in politics. This is something she's seen firsthand: "I've had more out, open trans people volunteer for my campaign than Delegate Marshall knows he's ever met," Roem said. (One of them, she later said, is a 10-year-old trans girl.)
Last night, Roem campaign workers were out until 4 AM, putting up some 200 lawn signs outside of polling sites across the county. It's been almost a year since she first announced her candidacy, and her team is exhausted and exhilarated. At her headquarters, Roem spoke quietly but passionately to a small group of her closest supporters. "Are you ready," she demanded, "to change the world?"