13 Ways to Make Winter Camping Suck Less
Done right, it's actually better than summer camping.
You've seen The Shining, right? The movie ends with Jack Nicholson lost in his own hedge maze. He's buried up to his armpits in snow and frozen stiff with rivulets of ice tracing down his miserable blue face. I swear to god, that's not what winter camping is like.
But that's probably what you imagine. That's what most people imagine when, come January or February, I cheerfully suggest a couple nights out in the great outdoors. Nobody believes me when I tell them that winter camping doesn't suck all that bad. It's actually—and I stand by this—better than summer camping.
Like most people, I spent years thinking that summer was prime time for sleeping in a tent. But no, summer sucks hard: Mosquitos swarm like the airborne dirty needles they are and hungry animals (including bears, badgers, and stoned high schoolers) steal every granola bar and jerky stick that isn't locked up or suspended 20 feet off the ground. Summer camping is sticky, sweaty, and uncomfortable. It just is.
My conversion to team winter happened several years ago, when an enlightened friend invited me to join his annual snow trek. At the time, I was only vaguely aware that camping in the winter was possible. But my friend assured me that with the proper gear, I'd live. Hot damn was he right: Winter camping turned out to be one of the best outdoor experiences of my life. The cold was easy to handle, the biting and buzzing things were gone, and the snow-covered forest was more peaceful than I'd ever seen it. I've been winter camping every winter since—the colder, the better.
Of course, gear is everything when you're sleeping at zero degrees and hiking over ice and snow. Over the past few years, while working as a gear editor for magazines like Men's Journal and Men's Health (where I also host the web show The Adventurist), I've managed to hone my equipment list to include the things that guarantee maximum comfort. Now, will someone please go camping with me?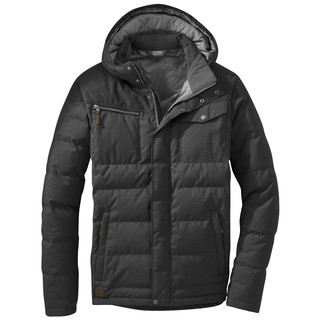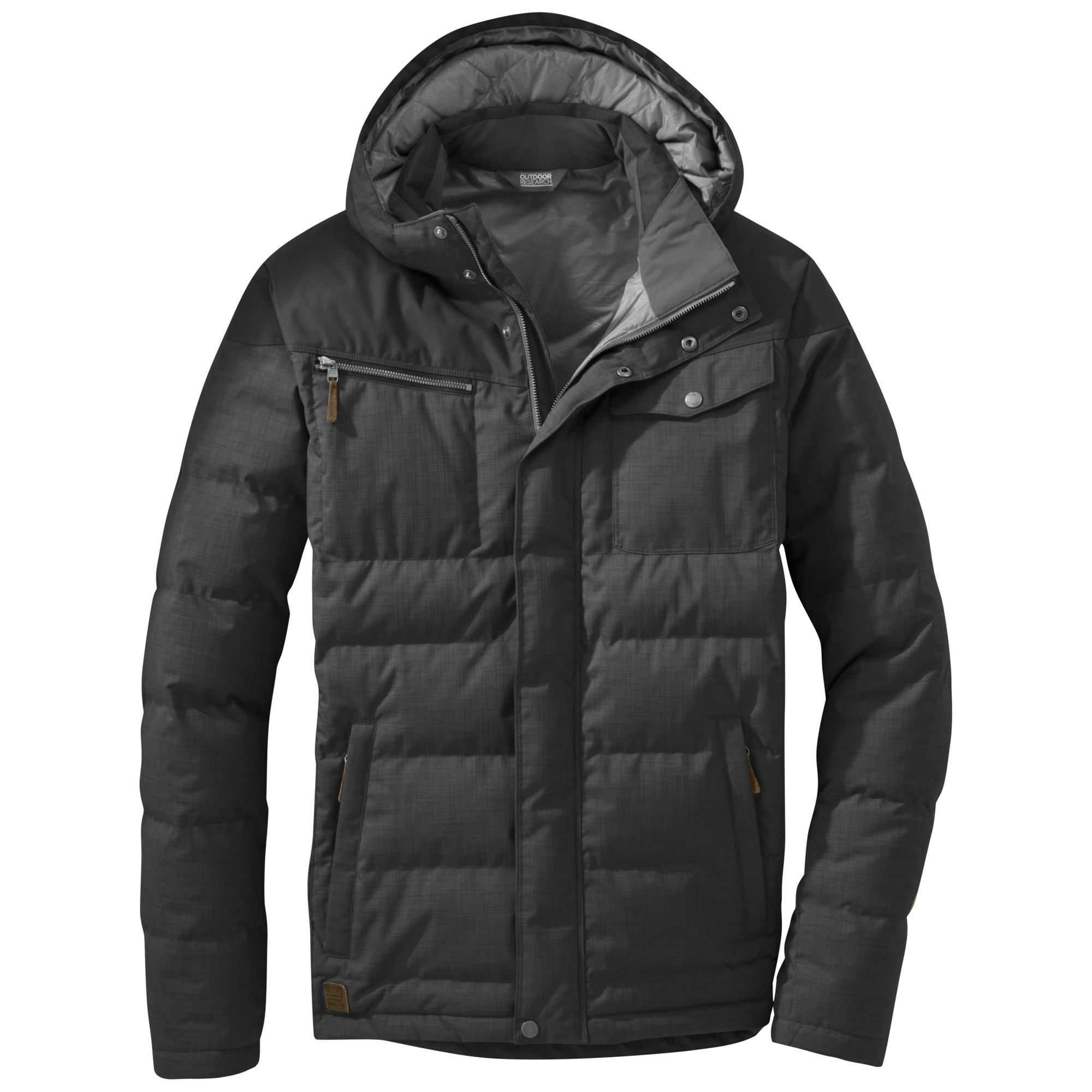 What Sucks: It's Cold as Fuck out There
Make it Suck Less: Outdoor Research Whitefish Jacket, $295
If you want guaranteed warmth, you need to get a down jacket like this one from Outdoor Research. If you're not hip to insulation lingo, down is the fluff that grows naturally on ducks and geese, just underneath the feathers. It provides supreme warmth, yet weighs almost nothing. The quality of a jacket's down is rated by "fill power," which generally maxes out at 900. The Whitefish Jacket is 700. That's plenty, so long as you're wearing layers (you should be) and you're not in the actual arctic. I've sweated inside of this jacket on hikes below zero degrees.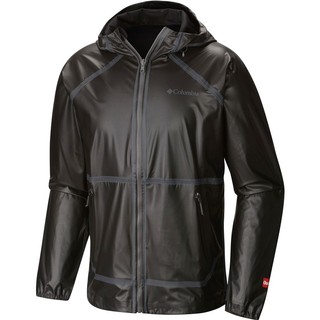 What Sucks: Getting Wet
Make it Suck Less: Columbia Outdry Ex-Reversible, $150
Hiking in single digits is wonderful: The snow stays frozen, and you stay dry. But as the temperature creeps closer to 32, or as snow begins to fall on your shoulders, you risk a potentially wet, uncomfortable, and ultimately dangerous situation. I keep this lightweight shell crumpled up in the bottom of my bag so I can throw it on over my insulation layers when necessary. It has a nice stretch to it, so I can still move after I've crammed my fat, puffy jacket arms inside the sleeves.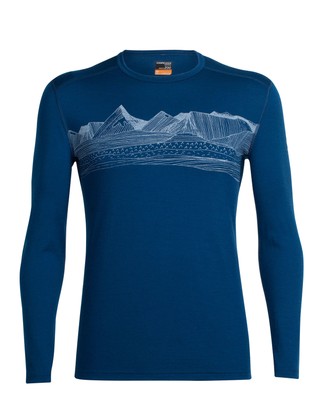 What Sucks: Your Sweat Will Turn to Ice
Make it Suck Less: Icebreaker Oasis Long-Sleeve Pyrenees, $100
It doesn't matter if it's 15 degrees outside; if you're hiking with a heavy bag on your back, you're going to get hot. If you don't shed layers fast enough, you might even sweat. That's why you wear a wicking base layer close to your skin. Plenty of people wear synthetic base layers, which work just fine. But I prefer merino wool. It's comfortable like cotton, but it pulls sweat away from the skin and resists the microbes that cause odor. I've worn this Icebreaker shirt for a few days without taking a shower. I still stunk afterward, but it wasn't so bad that I offended any of my co-campers on the drive home.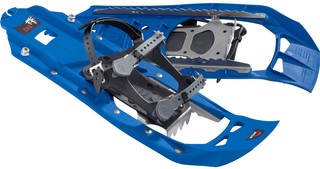 What Sucks: Walking Through Fresh Snow Is Exhausting
Make it Suck Less: MSR Evo Snowshoes, $140
You can find fancier snowshoes, but MSR's are reasonably priced and do everything you need them to—which is to say, they prevent you from plunging into snowdrifts. That's important. Not only does keeping your feet above the snow save you energy, but it also preserves some warmth in your boots. In case you forgot, snow is frozen water. Keeping your feet out of it is as important as wearing wool socks.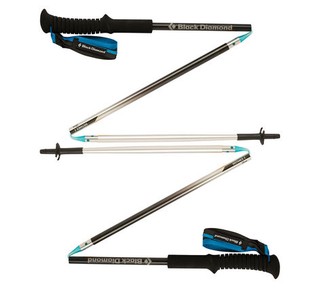 What Sucks: You're Going to Fall. Often.
Make it Suck Less: Black Diamond Distance Z Trekking Poles, $70
If you've never used trekking poles, you'll find them awkward at first. But after a few miles of hiking, you'll fall into a rhythm, your poles and legs pumping with machine-like precision to add stability to each step. The payoff is that you'll spend less time stumbling around, and the added confidence will help you move faster. These Z Poles have worked great for me—the grips are comfortable and they collapse down to super short when I decide to free up my hands and lash them to my bag. Just be sure to grab a couple cheap snow baskets and attach them to the tips. You want to push against the snow, not spear the ground below it.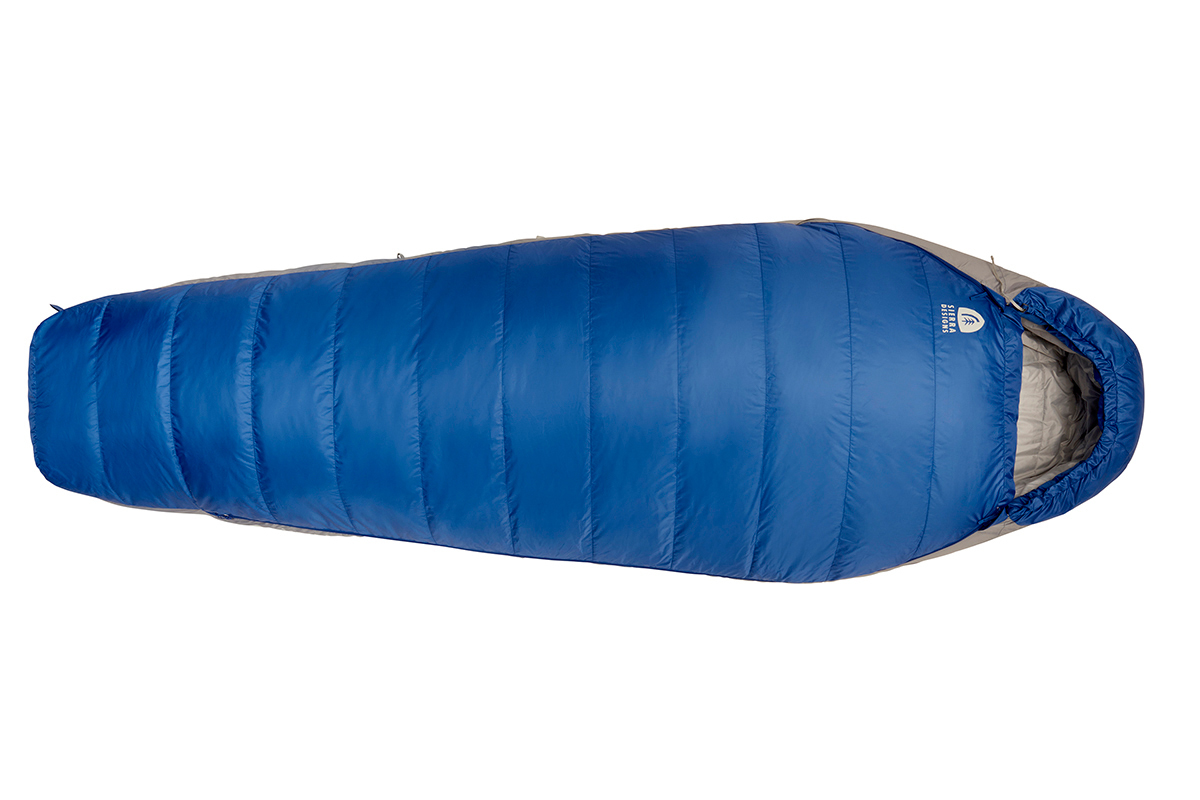 What Sucks: You'll Freeze to Death Overnight
Make it Suck Less: Sierra Designs Zissou Plus 700, $269.95
I recall sleeping in a lean-to in the Adirondacks. I had a wood floor and three walls, and icicles hung from the ceiling. But thanks to this bag, I slept like Jesus in the manger and woke up dry and warm. Thing is, if you plan on sleeping inside your usual summer bag, you'll freeze. Maybe to death. That bag is probably rated for something like 50-degree weather. But this bag is stuffed with 700 fill-power down and rated to withstand temperatures as low as zero degrees. Plus the insulation is treated to repel water, which could help you avoid waking up wet.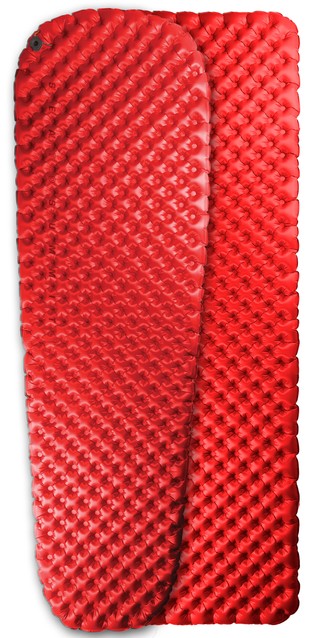 What Sucks: Sleeping on a Frozen Ground Is Like Sleeping on Actual Ice
Make it Suck Less: Sea to Summit Comfort Plus Insulated Mat, $200
The frozen earth will suck the heat right out of you when you lie down to sleep. So to stave off misery, plan on taking an inflatable sleeping pad. This one costs more than most, but it's 2.5 inches thick and has an insulation layer that bounces warmth back towards you. I haven't found anything half as comfortable for sleeping below freezing.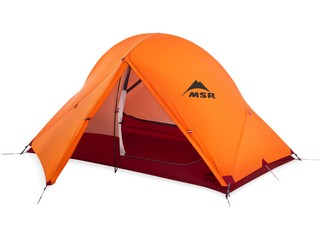 What Sucks: Your Tent Is No Match for a Sub-Zero Breeze
Make it Suck Less: MSR Access 2, $600
Compared to the tents you're used to, a proper winter version (or "four-season tent") is constructed from thicker nylon and beefier poles. It's engineered to trap more heat while withstanding the added pressure of wind and snow accumulation. These tents are expensive, yes. But if you remove the rainfly, you can still use them in warmer weather. MSR's is ideal for hike-in camping trips: It fits two people, but weighs only four pounds.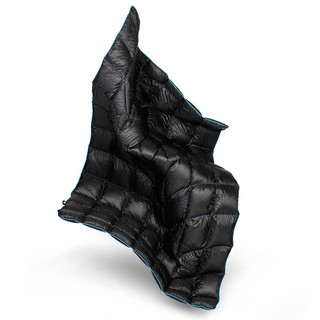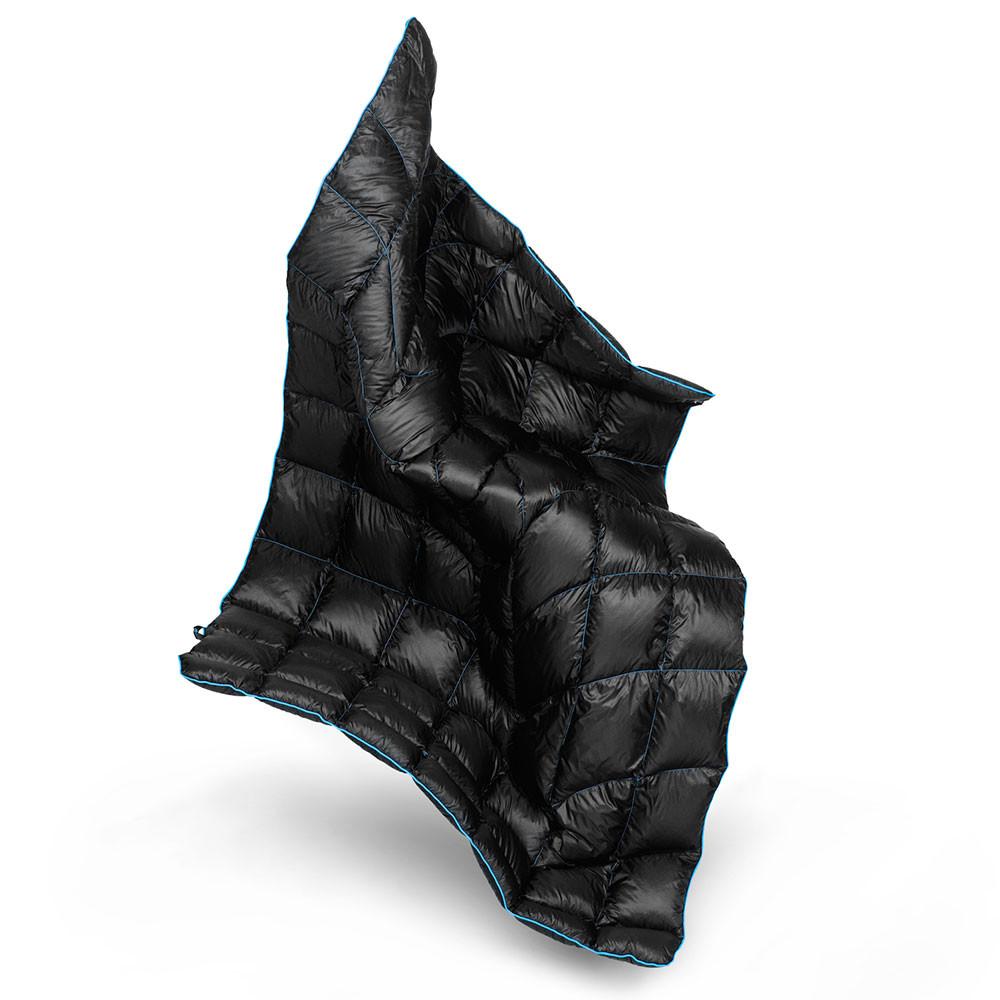 What Sucks: You Can't Even Start a Campfire to Stay Warm
Make it Suck Less: Rumpl Down Puffy Blanket, $150
First-time overnight winter hikers are surprised to learn that staying warm is easy so long as you're hiking. It's when you try to hang out at the campsite that you get cold—you're no longer pumping out cardio-worthy body heat, and starting a campfire in snow is a massive pain in the ass. The next best thing? A down blanket that packs down to the size of a football, but opens up large so that you can wrap it around yourself while cooking dinner and playing cards in your tent. Is the blanket necessary? No. But I've been happy to have it when I'm sitting on my bag in the snow, trying to enjoy the cold beers I hiked in with while waiting for my dinner to cook.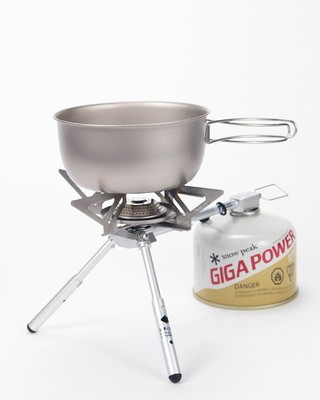 What Sucks: You Can't Exactly Fire Up a Grill, Either
Make it Suck Less: Snowpeak Bipod Stove, $90
Lightweight hiking stoves don't harness the firepower of a Weber kettle, but they're easy to use, easy to pack, and they deliver hot food at the end of a cold hike—just when you need it most. Snowpeak's weighs less than half a pound, and the tripod design makes it more stable than other ultra-light backpacking stoves. I've used mine on some pretty uneven terrain, and it never fails to keep my pot of boiling water upright. Just make sure you're using a gas cannister that's rated for cold weather. Otherwise the fuel could freeze up, forcing you to eat your dehydrated noodles cold.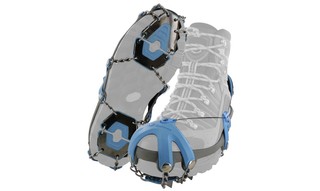 What Sucks: Busting Your Ass After Slipping on Ice
Make it Suck Less: Yaktrax Summit, $90
If you plan to summit any peaks (which I recommend—hiking uphill will keep you nice and warm), then you may find yourself crossing above the alpine line, where wind sweeps away the snow to leave the mountaintop bare. At that point, snowshoes offer little help. You want to swap them out for spikes, like these from Yaktrax, which strap onto your boots and grip the ice to keep you marching onward. I'm a fan of the ratchet-style Boa closures: They're easy to adjust even with puffy gloves on.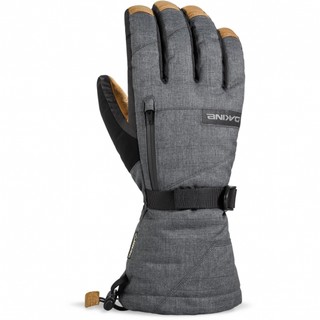 What Sucks: Your Fingers Will Hurt from the Cold
Make it Suck Less: Dakine Leather Titan Gore-Tex Glove, $75
Invest in a pair of bulky waterproof gloves that come with liners, like these. During the hardest parts of the hike, when your body's generating warmth, you'll find that the liners are all you need. But during the coldest stretches of the evening, when you're sitting around trying to stay warm, you'll be happy to have two layers.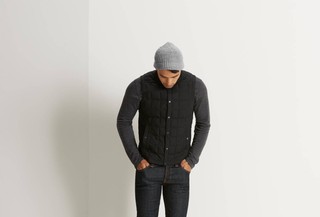 What Sucks: An Uncomfortable Hat
Make it Suck Less: Nau Alpaca Beanie, $45
I find tight-fitting beanies uncomfortable. But this one—made from fancy-ass Peruvian alpaca wool—keeps me warm without squeezing my skull for hours. If you don't buy this one, fine. But make sure you pack something you can comfortably wear all day long.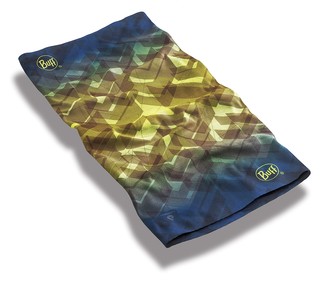 What Sucks: A Frozen Nose
Make it Suck Less: Buff Thermonet, $27
I pack a neck gator on every hike. It keeps me every bit as warm as a scarf, but it's way less fussy. This one is nine inches long, so I can wear it bunched up around my neck and pull it over my face when the wind starts to whip up.
Read This Next: 13 Ways to Make Running Suck Less
Stories