At 12 years old, Negin Khpalwak decided she wanted to study music. Then, her uncles threatened to kill her.
Khpalwak, now 20, is from the restive Kunar province in Eastern Afghanistan. I meet her in a classroom in Kabul, where she sits behind a grand piano surrounded by young women and girls clutching violins, clarinets, and cellos. Khpalwak listens to Lauren Braithwaite, a woodwind teacher originally from the UK, as she leads a rehearsal session of Zohra, Afghanistan's first women's orchestra, which is a project of the Afghanistan National Institute of Music, or ANIM.
"Violins, I love you to death – but C is still not right," Braithwaite says as the young women rehearse the section again.
Typically, Khpalwak stands in Braithwaite's place, holding a baton in front of her classroom of women; she is the first female conductor in Afghanistan.
Read more: Kabul's First Cinema for Women Is More Than Just a Place to Watch Movies
Last year, Khpalwak's orchestra shot to fame after their debut international performance at the World Economic Forum in Davos, Switzerland. Like Khpalwak, many of the young women in her orchestra faced challenges just convincing their families to allow them to study and practice music—let alone travel abroad. But Braithwaite says the trip was a success. "The reception was overwhelming," she remembers. "We had crowds of people wanting encores. They were coming right up to the stage. It was like we were a famous band."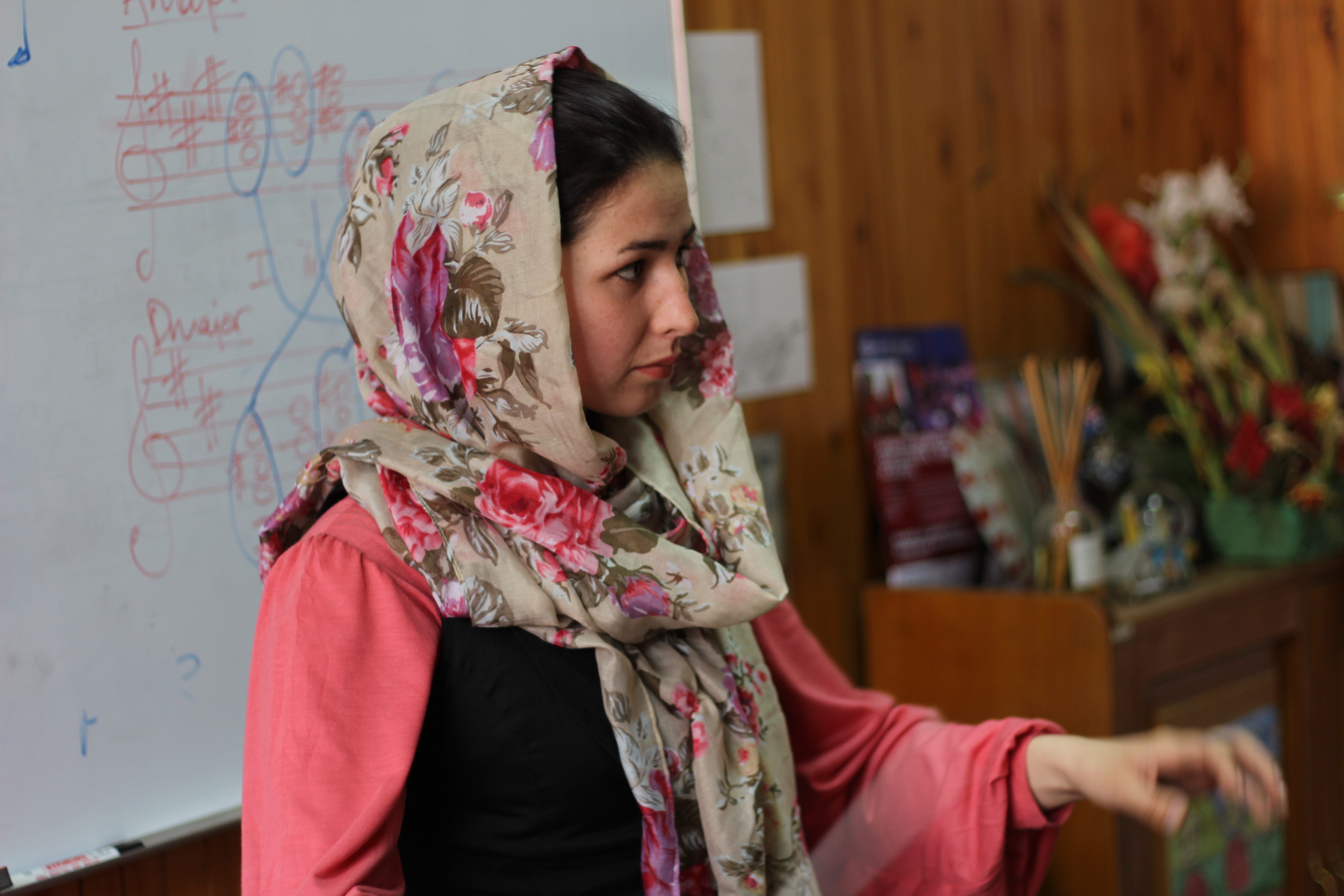 But all of this would have been unthinkable only 16 years ago. The Taliban, who ruled most of Afghanistan from 1996 until US invasion in 2001, strictly banned all forms of music, and women were not allowed to participate in activities outside of the home, including studying at schools or universities.
As a young girl, the thought of studying music had never crossed Khpalwak's mind. "I had seen many female singers, but I'd never seen a woman play an instrument in Afghanistan," she says.
Despite cultural and political shifts in Afghanistan since the end of Taliban rule, many still believe music to be against Islam—especially when it comes to female performers. When Khpalwak decided she wanted to join ANIM, she was fearful of her parents' reaction, but it was actually her uncles who threatened her life. "[My uncles] were saying, 'We will kill you. Wherever we see you, we will kill you,'" Khpalwak remembers. "They think girls should stay at home and that Muslims can't play music."
Luckily, however, Khpalwak spent the majority of her teenage years away from her uncles, as her family moved her to an orphanage in Kabul when she was nine years old so that she would be closer to opportunities for education.
"These students are sacrificing relationships, they're going against their families, and they're perhaps having to move away from their families to be able to do what they're doing."
The idea behind ANIM, which also provides a regular school curriculum for students, extends beyond reviving music in Afghanistan after the Taliban rule. "One of the objectives of the program is to rebuild and improve the lives of disadvantaged kids and to make a small contribution towards empowering girls and women through music and education," explains Ahmad Sarmast, founder and director of AMIN.
When ANIM opened its doors in 2010, the majority of students came from orphanages or poor, rural families. "They come from far away provinces where there are no schools – even for boys," says Sarmast. "That's why many of these girls ended up in orphanages [in the capital]. Their families care for their future and education."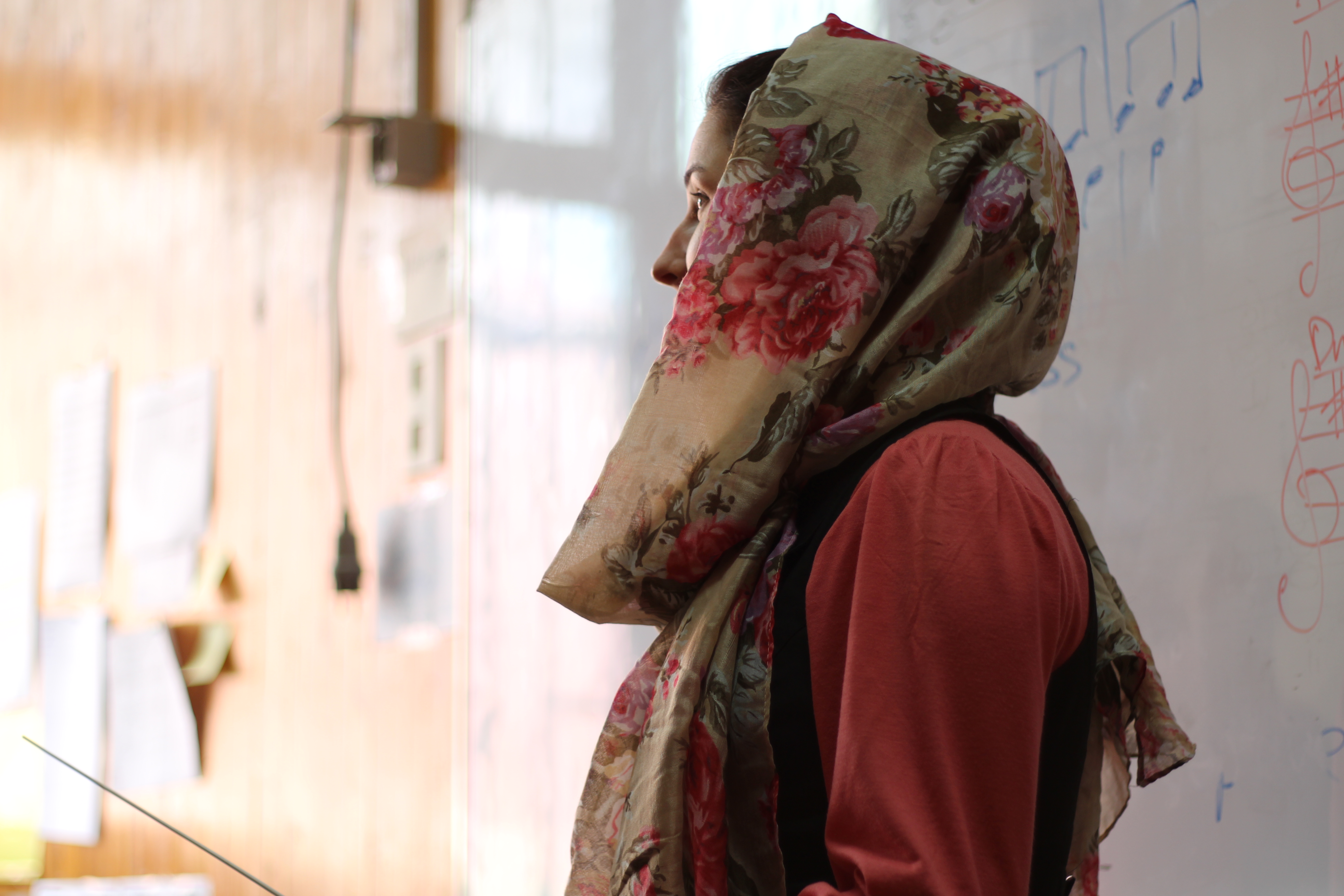 "After joining ANIM, I didn't go back home for a long time because my uncles created problems for me," Khpalwak says. Today, she says her immediate family also lives in Kabul, due to threats from her uncles.
Braithwaite says this sort of sacrifice is not atypical for students at ANIM—and particularly the girls. "These students are sacrificing relationships, they're going against their families, and they're perhaps having to move away from their families to be able to do what they're doing," she says.
In 2014, students of ANIM were targeted by a suicide bomber while giving a performance at the French cultural center in Kabul, killing one and injuring several others. According to Sarmast, who was injured in the attack, there are still credible threats toward the institute.
For More Stories Like This, Sign Up for Our Newsletter
But Khpalwak believes in leading by example, and she hopes one day of opening a national orchestra for Afghanistan. "If we are scared and sit at home, we can't progress and we can't open the door for others."