The once-pronounced divide between seeing art IRL and on a screen is finally dissipating, in large part thanks to a new collaboration by designer Ambroise Maggiar and creative duo Label Dalbin. Table.Video is as straightforward as the name implies: a series of beautifully designed tables in different shapes and sizes, capable of screening high definition videos and stills on their tabletop surfaces.

First launched at the end of 2016 in France, Table.Video made a noteworthy appearance at the Basel edition of Design Miami earlier this month, where the slick, technological piece of furniture was used to display Couleur Additive Permutable Prismat and Couleur Additive Permutable Kuadrat, two hypnotic pieces of video art by legendary Franco-Venezuelan artist Carlos Cruz-Diez.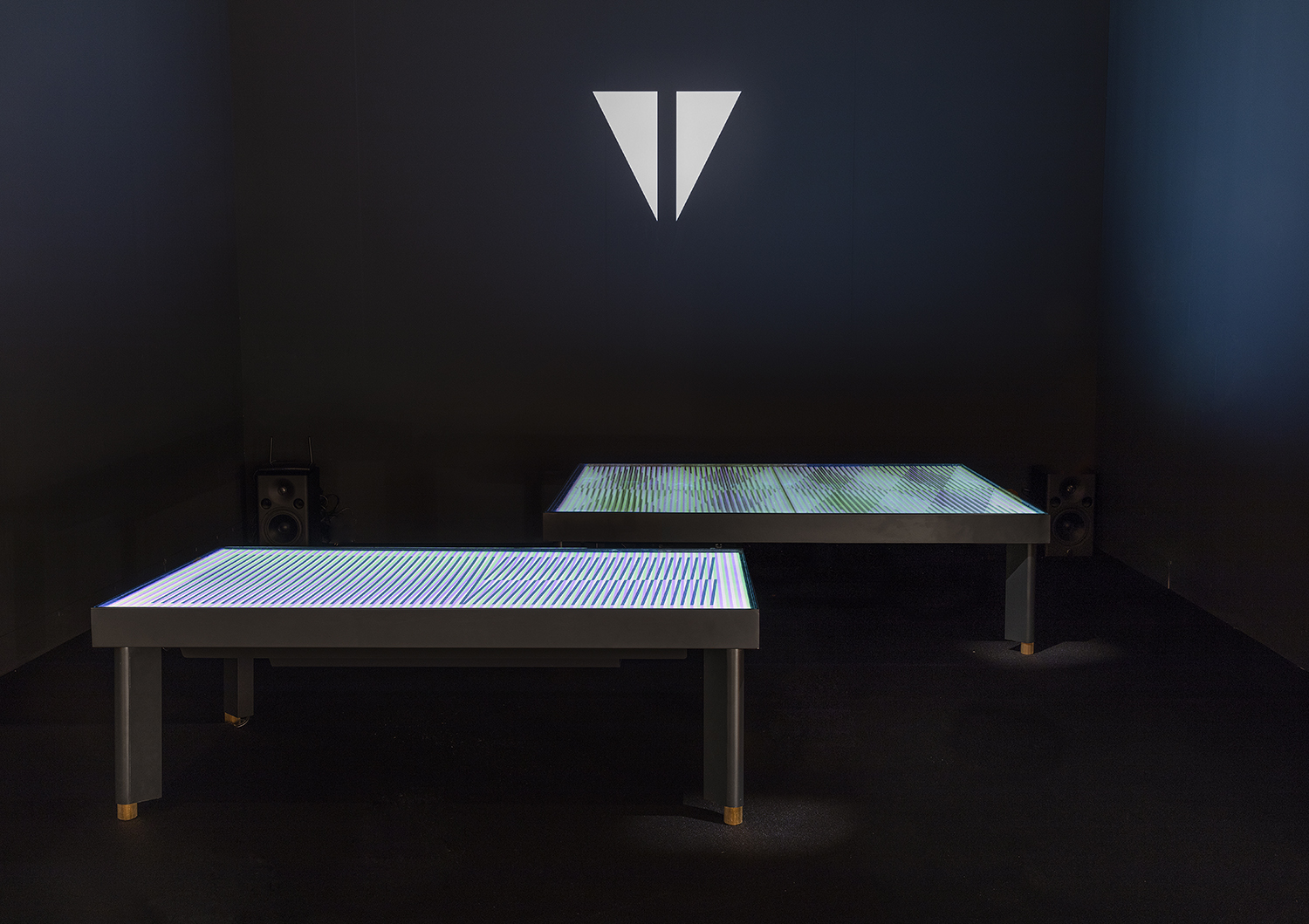 Although the concept is fresh and innovative, Table.Video functions in a somewhat simple manner. The minimalist tables, available in a variety of solid color finishes, are installed with a pair of wireless Bluetooth speakers and an oversized Samsung screen, like a horizontally laid out home entertainment system.
Through a physical media player by Apple and anapplication developed by Label Dalbin, the table becomes capable of importing and remotely playing nearly any media file one may possess. The result is a "digital canvas" of sorts, one that can be continually refreshed with new content in accordance to the owner's desire.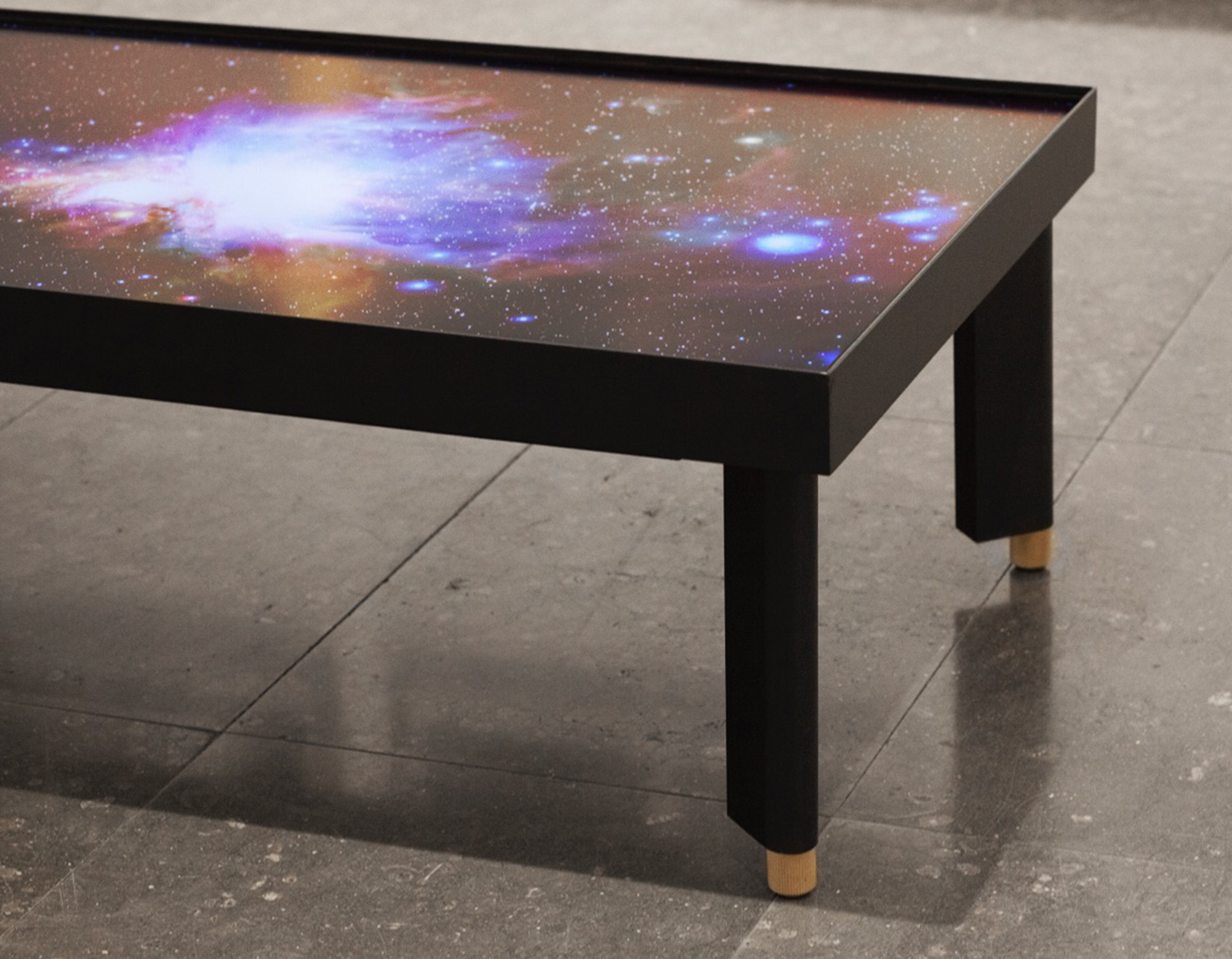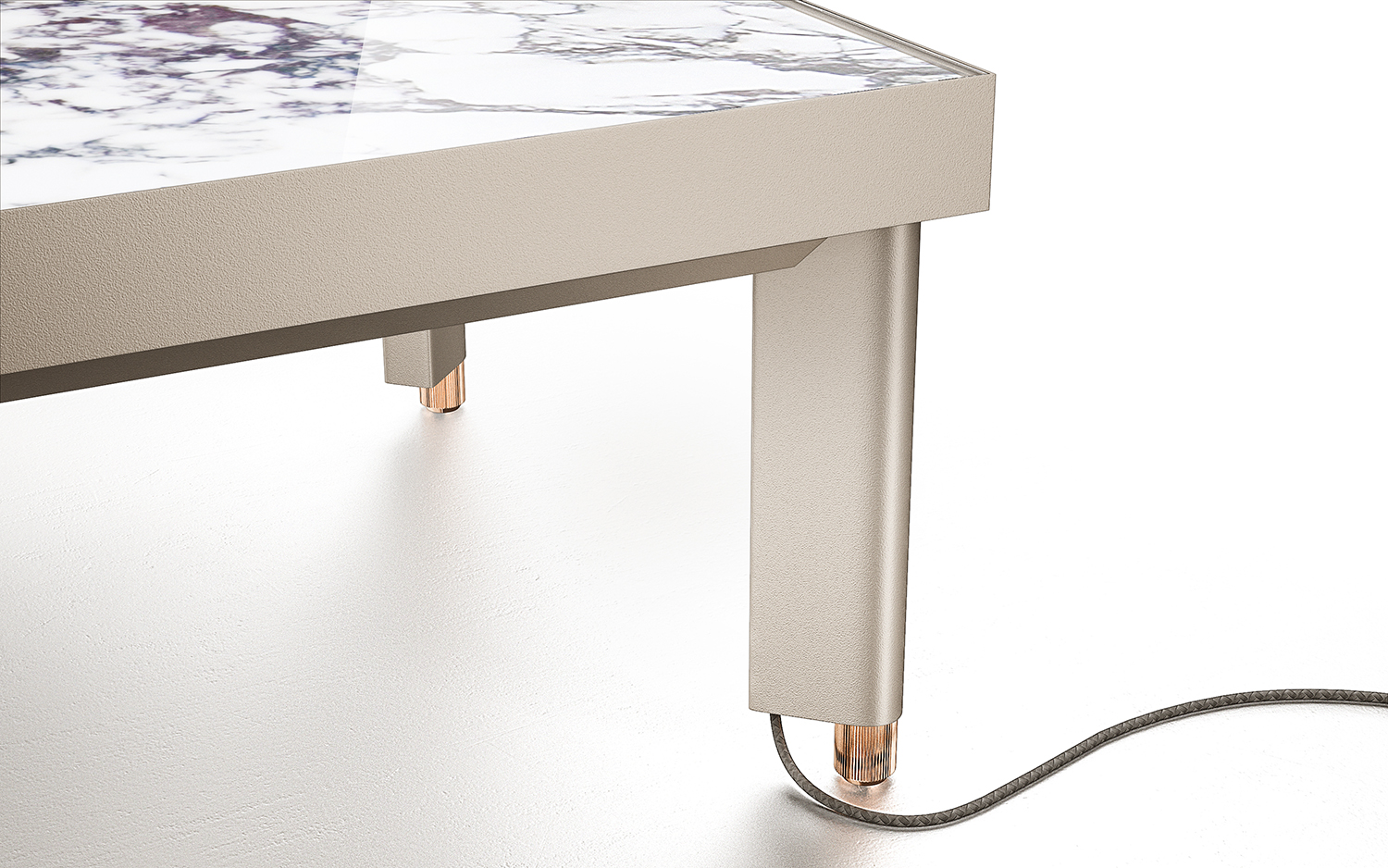 Table.Video's steep, €15,000 price tag seems to suggest that it will mostly be a plaything for the rich (which perhaps makes sense; who else owns large collections of digital art?) But Maggiar, the table's designer, views the product as something more than just a fun toy for wealthy collectors. "Table.Video proposes a new territory for artists to conquer," he tells Creators. "It creates new opportunities and creates a new way for people to interact with art."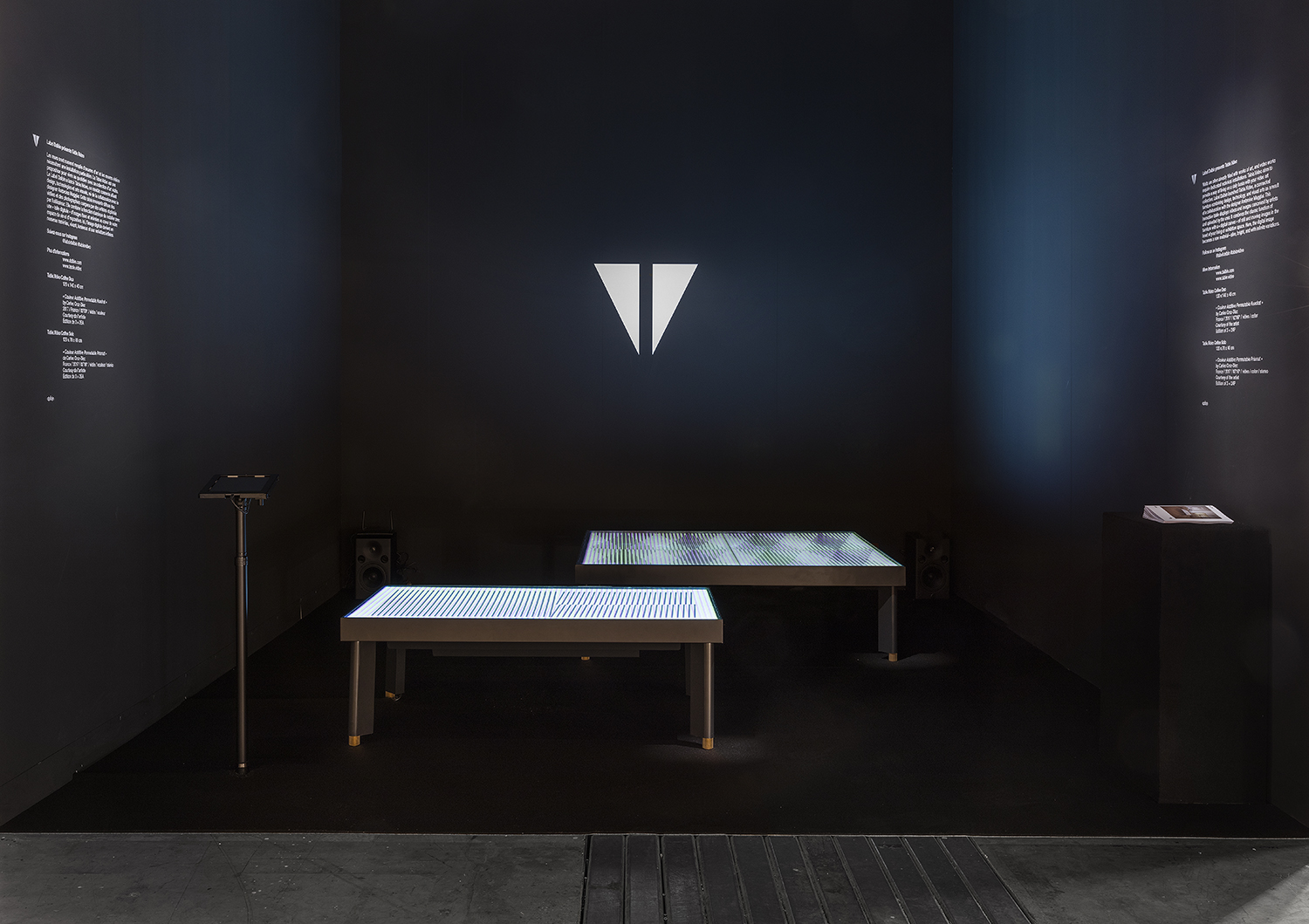 The different models of Table.Video are already available for purchase on the project's website. More work by Label Dalbin and Ambroise Maggiar can be seen here and here.
Related:
This Company Is Trying to Get Millennials to Start Collecting Art
Furniture Of The Future: Pay-Per-Use, DRM-Controlled, And DNA-Designed