Jeff Goldblum Finds a Way Into 'Jurassic World Evolution' Video Game
In addition to starring in the new 'Jurassic World: Fallen Kingdom,' Goldblum will guide players through a 'RollerCoaster Tycoon'-type management sim.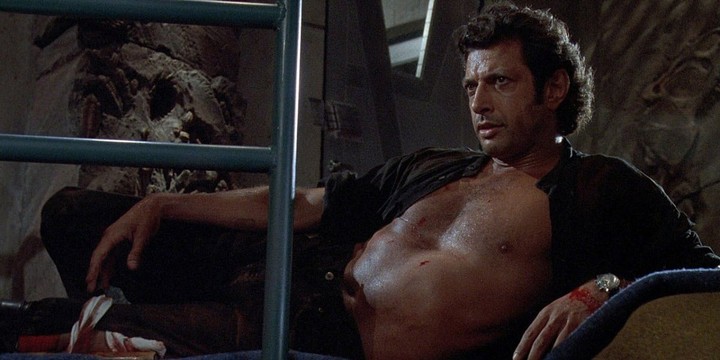 Jurassic Park star and national treasure Jeff Goldblum will reprise his role as Dr. Ian Malcolm in both the upcoming film Jurassic World: Fallen Kingdom and the video game Jurassic World Evolution.
According to a video released by Entertainment Weekly, Goldblum will be with you every step of the way. "I highly recommend it," he said. "It gets 10 Goldblums out of a possible 10 Goldblums. That's my highest rating."
Jurassic World Evolution is set for a Summer release and will allow players to run their own park on a series of islands. The film franchise has released park building sims before, but none of them starred Goldblum.
It's not Goldblum's first foray into video games either or even his first playing Malcolm in a Jurassic Park game. He played the ridiculous and over the top Nero Blackstone in Call of Duty: Black Ops III's zombie mode and filmed a secret ending for The Lost World: Jurassic Park video game on PlayStation.
Players who collected a series of DNA strands hidden in the game were treated to a lovely message from Malcolm after the credits rolled. He congratulated the player, then shamed them for spending too much time on a video game.
"Turn the thing off, for heaven's sake, and go outside. Breath the air. Take a walk. Call a member of the opposite sex," Goldblum as Malcolm said. "You've got a whole life out there. Blow the stink off 'ya. Just go. Really. Turn it off."