People have been trying to figure out DJ Koze for years; it's no easy task. As an interviewee, Koze can sometimes be a journalist's warm shoulder; other times, he's a bit of an unpredictable egg to crack. Luckily, I caught him on a good day, as he was taking some time off in the tiny Spanish village—exile, as he puts it—that he's been traveling to with his girlfriend for 17 years. Four weeks out from the release of his latest album, knock knock—released on May 4—he's in a reflective mood, fitting of the record's sound: a deep gaze into the kaleidoscoping rearview mirror of his life on and around the dancefloor.
"I tried to look at musical genres that were really important to my musical history when making the album," Koze says. "It always comes back again to hip-hop." He said he often turns to the soulful, seminal beats of those like 9th Wonder and J Dilla in his work—and while waking up in the morning—a time where his tired mind could never handle a club track. "It's a perfect sound for a day; it's soulful but dirty," he explains. That latter description gestures at the core of many of Koze's creations. While knock knock is filled with guests from a wide variety of musical scenes, his take on their work is often rooted in the gliding, blunted sounds of classic rap.
Though he currently dwells in an anonymous village in Spain's Catalonia region, Koze was born Stefan Kozalla in Hamburg, Germany in 1972. He's always been been something of a scene chameleon, but his roots do indeed stretch back first to rap. He came up as a turntablist in late-'80s Hamburg; in the mid-'90s, he was part of the German hip-hop outfit Fischmob, helping craft brash tracks that sound something like a Deutsch Beastie Boys. He'd go on to make his first slices of psychedelic electronic music under the guise Adolf Noise, and he even made some pop-leaning electro as part of International Pony. Today, he's known simply as Koze (pronounced "cosy," most of the time) and is loved for his off-kilter, warm, and melodic tracks. There are also his adventurous DJ sets, that inject his wonky personality and love for curious textures and alarming switch-ups into some of the biggest rooms in the business.
Some of Koze's earliest tracks—and his debut album Kosi Comes Around—landed on Kompakt, the seminal German imprint known for bleary-eyed and emotional house and techno, located in his hometown of Hamburg. Over the years he'd settle on a more otherworldly vibe, which would solidify as he started his own label with Marcus Fink in 2009, Pampa Records. Through their fascinating discography, the crew's released EPs and albums from a who's who of dance music's most uncategorizable and fidgety minds like Axel Boman, Herbert, Ada, Isolee, and Nathan Fake. Their sound is thus as difficult to classify as the artists who have graced their record sleeves over the years, but can be counted on for long and woozy psychedelic grooves that lean on tongue-in-cheek humor, melody, ingenious sampling, and enough zany instrumentation to make you believe you're living inside some sort of ecstasy-laced version of Pet Sounds. Koze's own music is still the crown jewel of the stable, positioning him as a wide-pupilled Pied Piper for all of electronic music's merry pranksters.
In 2013, Koze released Amygdala, a breathtaking collection of both intimate and enveloping musical moments—and star studded cast of collaborators like Caribou, Matthew Dear, Rhye's Milosh, and Apparat. He gleefully manipulated the voices of those who found their way onto his tracks, creating fantastical tones that manage weird you out while inducing your strangest, most personal dance movements. There wasn't really much else like it in dance music at the time—and its near-pop sensibility also meant it connected with more mainstream audiences as well. Pitchfork bestowed upon it their coveted Best New Music designation, and basically every other music publication gave it some attention—still a relative rarity for an electronic producer. His music is special, and over the years people have caught on.
It's been five years since he released a full-length statement, which means knock knock has inspired a rare sort of excitement. Like Amygdala, this record is a long one, running at nearly 80 minutes across 16 busy-yet-beautiful tracks. And those guests—there's Swedish-Argentinian indie-folk singer and guitarist, José González, whose reverb-laced voice floats gently alongside his delicate guitar and Koze's velvety pads and chirping birds on "Music on My Teeth." Following the chilling orchestral opener "Club der Ewigkeiten," Bon Iver's voice is a warm presence on "Bonfire," which finds Koze reimagining the artist's original "Calgary" with a deep bouncing bassline, shrill synths, and something that sounds like somebody banging on a tin can while underwater.

Koze brings us into his love affair with old school, wide-eyed hip-hop with the help of Arrested Development's Speech for a low slung number full of stretched-out sounds and bright guitar licks, while Kurt Wagner of Nashville ensemble Lambchop drops his voice into inside a harmonizer on "Muddy Waters." Longtime Pampa confidant Mano le Tough joins the mix on "Planet Hase," another bass-heavy number loaded with euphoria built for a dissociative dancefloor. Irish singer/songwriter Róisín Murphy turns into something of a menacing space diva on "Illumination," one of the LP's most headbanging numbers.
"It's really like the loop of my life," Koze says of his guests. "I've admired all these artists for a long time and some have been heroes of mine back to when I started making music."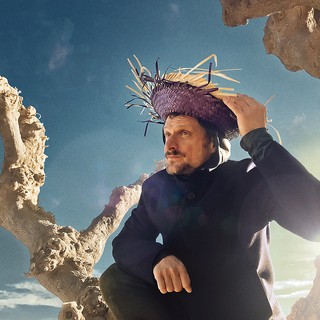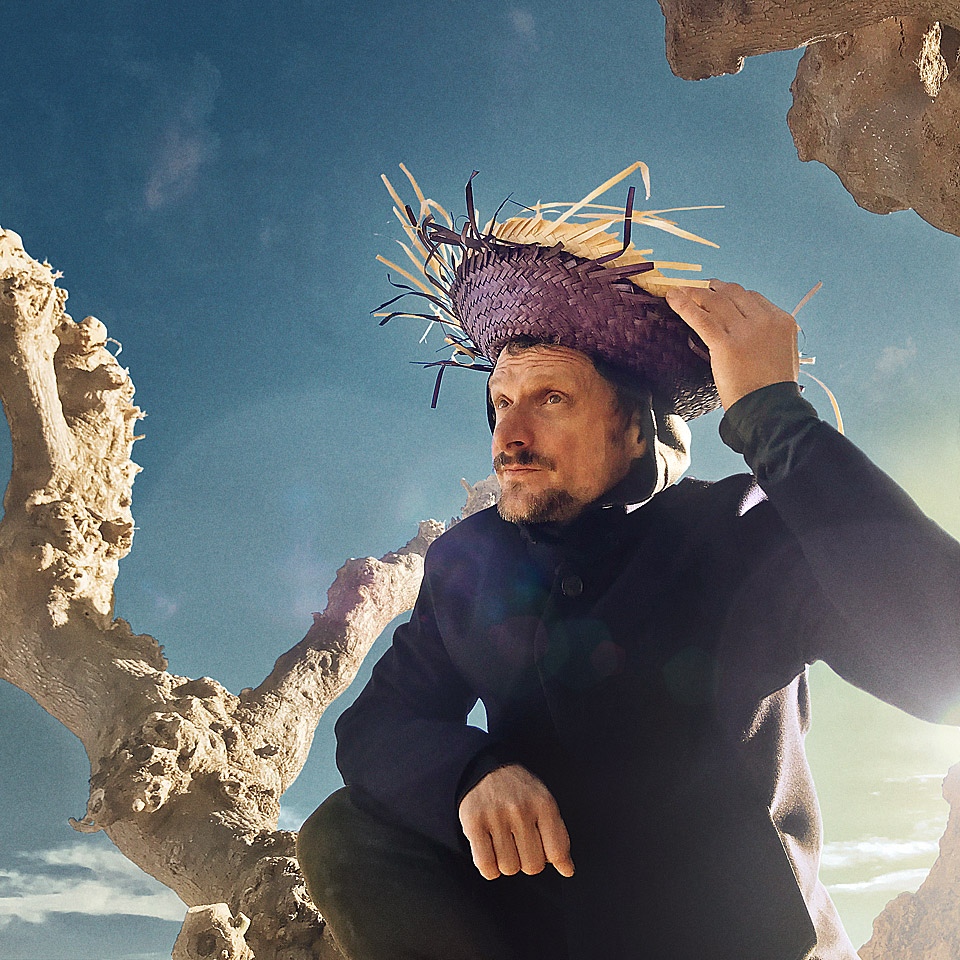 Koze has a penchant for severe vocal manipulation sometimes, which suggests that if you're going to hop on one of his tracks, you do so with a great amount of trust for his unusual message. He says he approaches this responsibility with great care. "Every sound or instrumental or piece of music I make for these guests is like a dress, like I'm tailoring something for them," he says. "It's like a love letter, too. A love letter for them as artists and for what they've done in history."
Naysayers of Koze's occasionally jarring style might argue that some his effects and vocal snippets are thrown in merely to stir the pot, but those who understand Koze know everything is put in place for a reason. Just take his spooky number "Scratch That," one of his two collaboration with Irish singer-songwriter Róisín Murphy, where he chops her vocals into a pointillist potpourri, sprinkling them fragrantly around his wiggly synth work. Her voice becomes just as powerful a scent diffuser as Koze's own instrumentation.

"I'm trying to find a balance between the artist's identity and my own sounds or ideas—and a step into my direction," he says. "We meet in the middle."
While the finished product of Koze's collaborations sound like deeply intimate affairs, he says he's not always sold on the process of making a track together with a person in the studio. "I think personal appearance now is overrated," he jokes. "Sometimes it's nice if you're in the studio together and flame each other to new ideas; other times I really like the idea that one person gets maniacal about something and works for two nights on it and sends it back to the other person." He also explains how the method of making electronic music is inherently a deeply time-consuming and at times lonesome affair, a realization that might explain the five-year gap following his last album. "For an electronic music artist making music takes time," he says. "You have so many possibilities when it comes to making decisions. It's not always possible for a drummer to spend three weeks on a rhythm. It's a luxury for an electronic music artist."
On "Seeing Aliens," one of the album's final and most profound moments, we hear Koze alone, releasing instrumental textures that suggest the cosmic imagery of its title. Maybe you'll experience the pure joy and terror of first contact, or maybe you'll journey into a black hole and come out freaked, enlightened, and in tears, sorta like Matthew McConaughey's character in Interstellar. It's no surprise then that the producer agrees that in our present condition, we're all looking up a bit for answers to life back down on Earth.
"People are really interested in escape, to see themselves as not the center of everything," he offers. "Maybe something deep inside myself wants to leave this planet. Even thinking about it can be relieving."

David Garber is a writer and DJ based in New York. You can find him on Twitter.