Getty Images
Donald Trump is determined next month's potentially historic meeting with Kim Jong Un goes ahead. After North Korea abruptly threatened to cancel the summit Wednesday, Trump went on a wild ramble in the Oval Office Thursday, flashing both carrot and stick.
Trump first assured Kim he would remain in power if he agreed to complete denuclearization at the summit ­— then warned the regime would be "decimated" if he didn't play ball.
Despite Kim's threat to cancel the sit-down, Trump talked up the prospects of it going ahead.
"Nothing has changed on North Korea that we know of. We have not been told anything," he said.
"And if it does that's fine and if it doesn't I think we'll probably have a very successful meeting."
Part of North Korea's threat to exit the summit focused on a suggestion from Trump's national security adviser John Bolton that Washington would pursue a "Libya model" of verifiable denuclearization for Pyongyang.
Bolton had been referring to the 2003 deal in which former Libyan dictator Moammar Gadhafi agreed to dismantle his nuclear program and ship components of it overseas, in exchange for the lifting of sanctions. But invoking the example of a dictator who met a bloody fate at the hands of a NATO-backed uprising eight years later was a red flag for Kim.
Speaking with Bolton at his side Thursday, Trump contradicted his national security adviser and explicitly dismissed the Libya comparison.
"The Libyan model isn't a model that we have at all when we're thinking of North Korea," he said.
"This with Kim Jong Un would be something where he would be there. He would be running his country. His country would be very rich."
Instead, he floated Pyongyang's southern rival as a potential model for the North's future prosperity.
"If you look at South Korea, this would be really a South Korean model in terms of their industry… They're hard-working, incredible people."
"We decimated that country"
Elaborating on the Libyan comparison, Trump acknowledged the fate of the Gadhafi regime to make an explicit threat to Kim.
"The Libyan model was a much different model. We decimated that country. We never said to Gadhafi, 'Oh, we're going to give you protection,'" he said. "We went in and decimated him, and we did the same thing with Iraq."
"That model would take place if we don't make a deal," Trump said.
"We cannot let that country have nukes. We just can't do it," he said.
He said that if Kim agreed to dismantle his nuclear weapons programme though, he would be given "protections that will be very strong."
Trump also suggested that Beijing could be influencing Pyongyang's more hardline stance this week, noting that the shift came after Kim met with Chinese President Xi Jinping.
Chinese Foreign Ministry spokesman Lu Kang responded to the comments Friday, saying Beijing sought stability and peace on the peninsula, and was in favor of talks to achieve denuclearization.
Pyongyang blocks South Korean journalists
Seoul has offered to act as an intermediary between the two countries to ensure the summit goes ahead — but with North Korea currently refusing to deal with the South, it's not clear how much use that will be.
On Friday, Seoul said North Korea had refused to accept a list of South Korean journalists who planned to observe the closure of the North's nuclear weapons test site at at Punggye-ri next week, backtracking on an earlier invitation. The development raises questions about Pyongyang's commitment to shuttering the site, which had been one of its major concessions towards resolving tensions with South Korea and the United States.
North Korea issued another fiery statement towards South Korea Thursday, calling the South Korean government "ignorant and incompetent" and saying it would not resume talks between the parties until issues between them are resolved.
Pyongyang has been angered by joint U.S.-South Korea military exercises, pulling out of high-level talks with Seoul earlier this week.
Trump is still scheduled to meet with South Korean President Moon Jae-in next week, as part of preparations for the summit.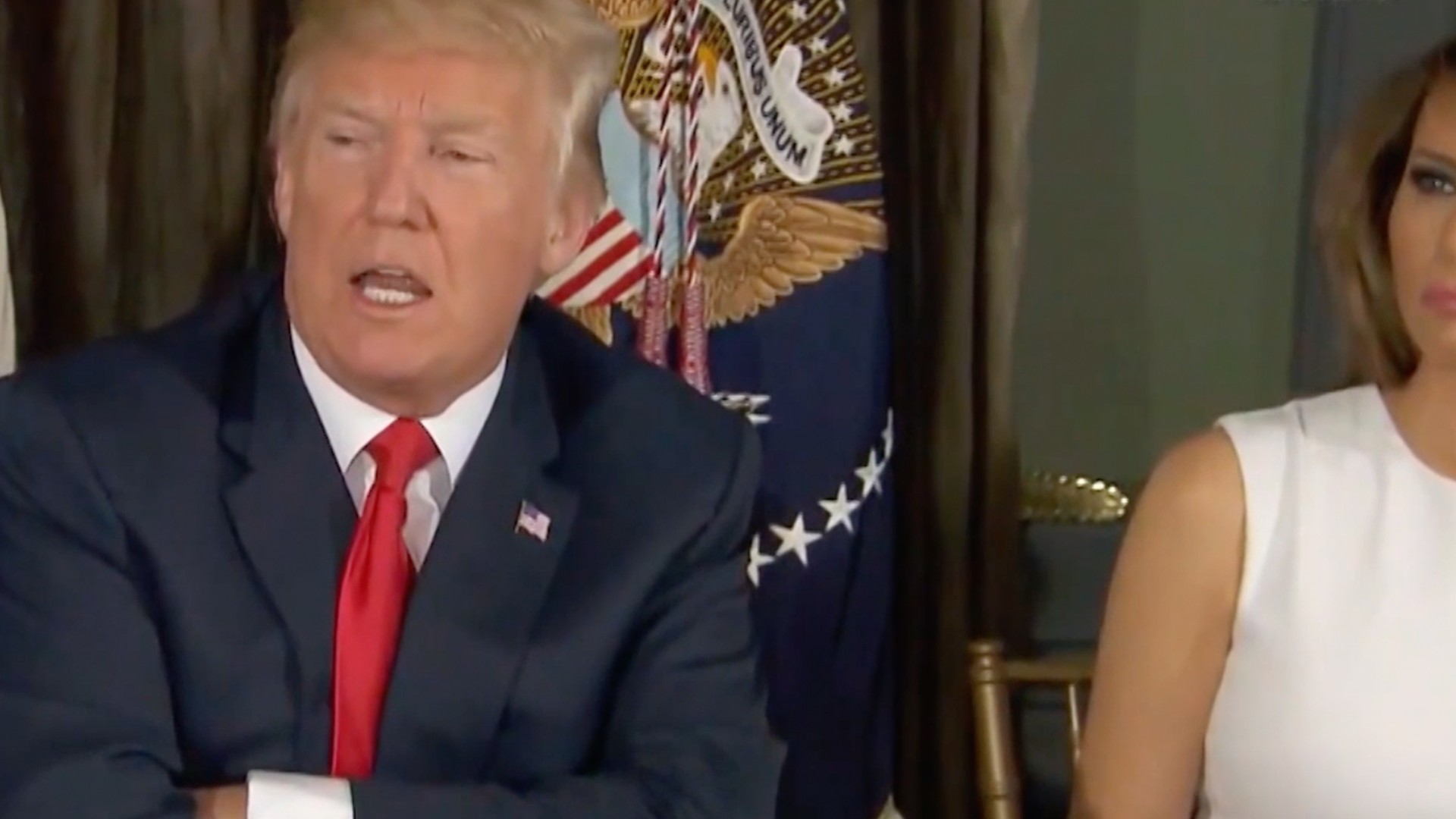 Cover image: Donald Trump speaks while meeting with Jens Stoltenberg, secretary general of the North Atlantic Treaty Organization (NATO), not pictured, in the Oval Office of the White House in Washington, D.C. U.S., on Thursday, May 17, 2018. (Andrew Harrer/Bloomberg via Getty Images)