Despite the looming threat of a war on weed from the US attorney general, 2017 continued to build on the momentum gained by the marijuana industry in 2016. West Virginia joined the ranks with legalized medical marijuana, and Colorado's weed sales reached $1 billion in just eight months. It's all starting to feel a bit like a watershed moment for the industry.
Weed turned the corner into the mainstream this year, becoming—dare we say it—basic. Here are some of our favorite stories from 2017 tracking weed's transition from "cool kid who gives no fucks" to "yoga mom who just wants to unwind."
Like so many artisanal food hawkers before her, Mina Carrillo left a high-powered, lucrative career in medical software engineering to launch a boutique food business, only with cannabis. After seeing the improvements to her daughter's encephalopathy symptoms after a weed-infused meal, Carrillo became a convert. She created her Baron's Confections line of products with medical uses in mind, but the macarons, eclairs and truffles look plenty tasty in their own right.
READ: This Woman Ditched Her Software Career to Make Weed Desserts For a Living
Next up in Things We Didn't Think Needed to Be Infused, a San Francisco Bay-area company introduced Entourage, a marijuana terpene-infused seltzer water. While not designed to actually get you high, the terpenes in the water act like an aromatherapy candle, and can affect the way your brain processes mood, appetite, and pain sensation.
READ: This Weed-Infused Seltzer Wants to Be the LaCroix of Edibles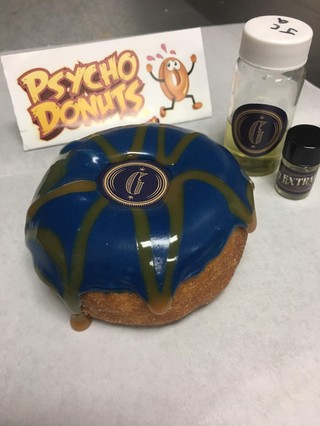 Following in the little-to-no buzz terpenes-based edible fashion, there was this doughnut that raised the question: is an edible still an edible if it doesn't get you stoned?
READ: Does Anyone Want a Doughnut That Tastes Like Weed But Doesn't Get You High?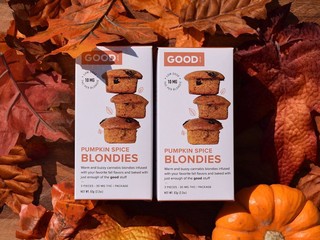 Lest you believe that 2017 was the year the unicorn frappe unseated the PSL as the most insidious Starbucks beverage, GOOD CO-OP was there to reassure you that the cinnamon-and-nutmeg hysteria was indeed still going strong. Their line of weed-infused pumpkin spice blondies reminded us that nothing is sacred in 2017.
READ: Weed Has Now Fallen Victim to Pumpkin Spice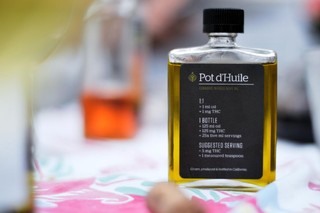 Like Mina Carillo, Yannick Crespo abandoned a lush salary to create a weed-infused artisanal food product that, as our writer said, "checks a lot of boxes for the millennial food aficionado." Pot d'Huile is a scientifically formulated olive oil containing THC, designed for the foodie type who's also looking for a little buzz.
READ: This Weed Olive Oil Makes Everything Better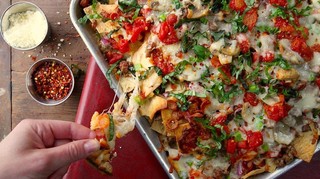 But as much as the weed landscape appears to have changed in 2017, some things stayed the same. We were here for you with our best recipes for quintessential stoner foods, from nachos, to ramen, to brownies.
READ: The Ultimate MUNCHIES Menu of Stoner Snacks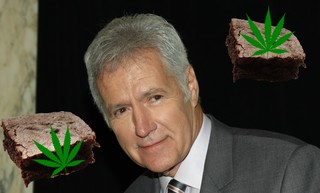 And then there was Alex Trebek, confessing in an interview that he's made some rookie edibles mistakes just like the rest of us. While at a party in the '70s, Trebek unwittingly wolfed down half a dozen "hash brownies," and ended up tripping so hard he couldn't leave his friend's house for two days.
READ: Alex Trebek Says Eating Six Pot Brownies Was a Bad Idea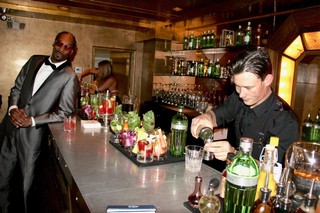 Finally, we leave you with our interview with the "global ambassador of ganja himself," Mr. Snoop D-O-double-G. We kicked back with some gin and juice—recipe borrowed from his pal Martha Stewart—and talked rap, stoner snacks, and his philosophy of being respectful with your blunts. Even Snoop toned it down in 2017.
READ: Sipping on Gin and Juice with Snoop Dogg
At the end of this hell storm of a year, we, too, just want to be laid back (with our minds on our money and our money on our minds). And maybe a pumpkin spice blondie.