A lazy forest spirit crawls through a shady bramble in search of something to satisfy his desire for mind-and-body calm in the stop-motion music video for "Out of the South," a new single from by the Philly-based Pulgas. The tiny plastic monster was brought to life by video artist and director, Julia Harley, whose shadowy and moody video trails the green, sequined creature as he draws himself further into the dense woods. Stumbling upon a knotted moss-like material, the viewer soon realizes we are watching a vision quest, aided by some stop-motion herbs and a tiny prop pipe.
Check out a few stills, and then watch the video, premiering today on Creators, below: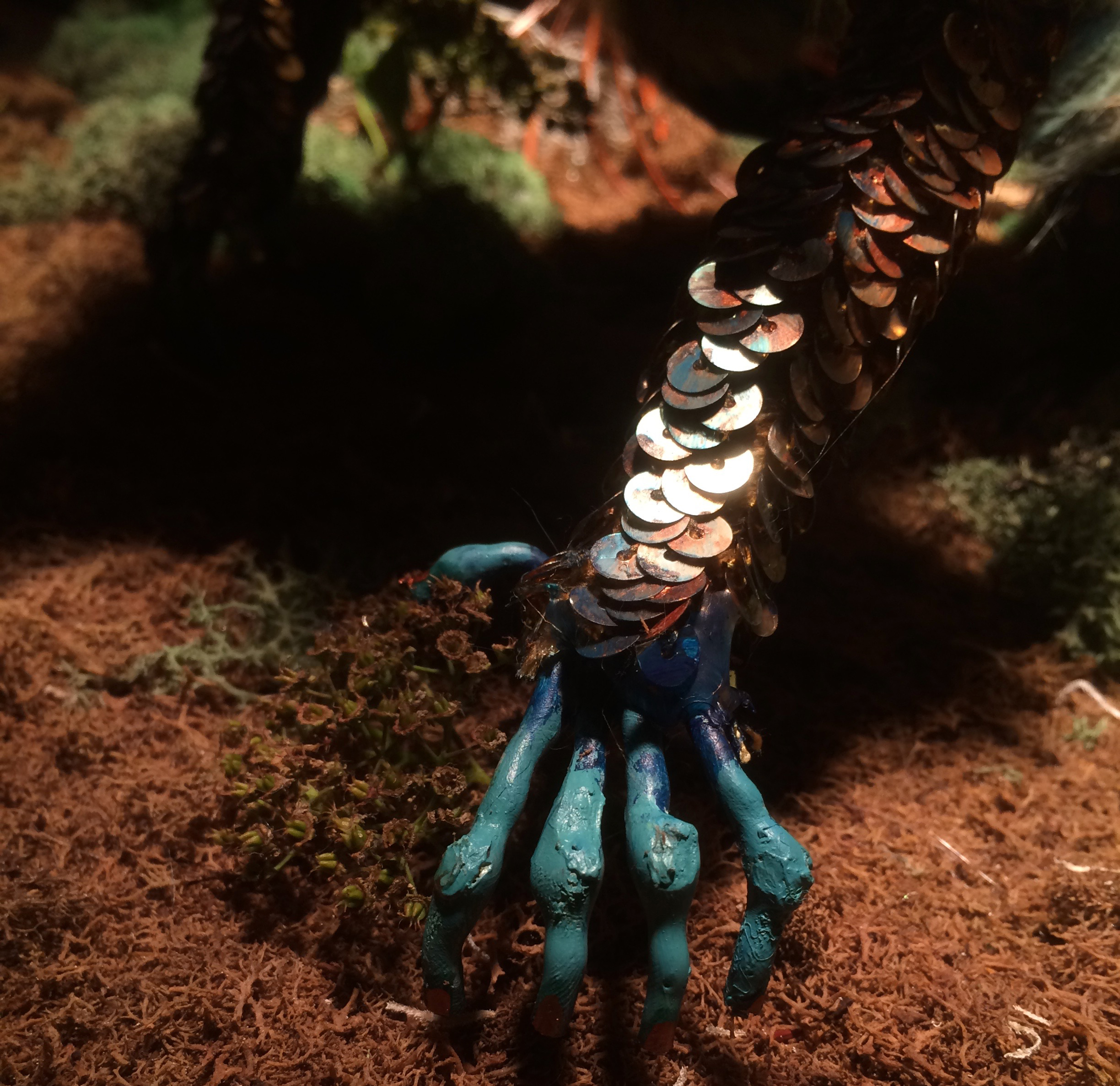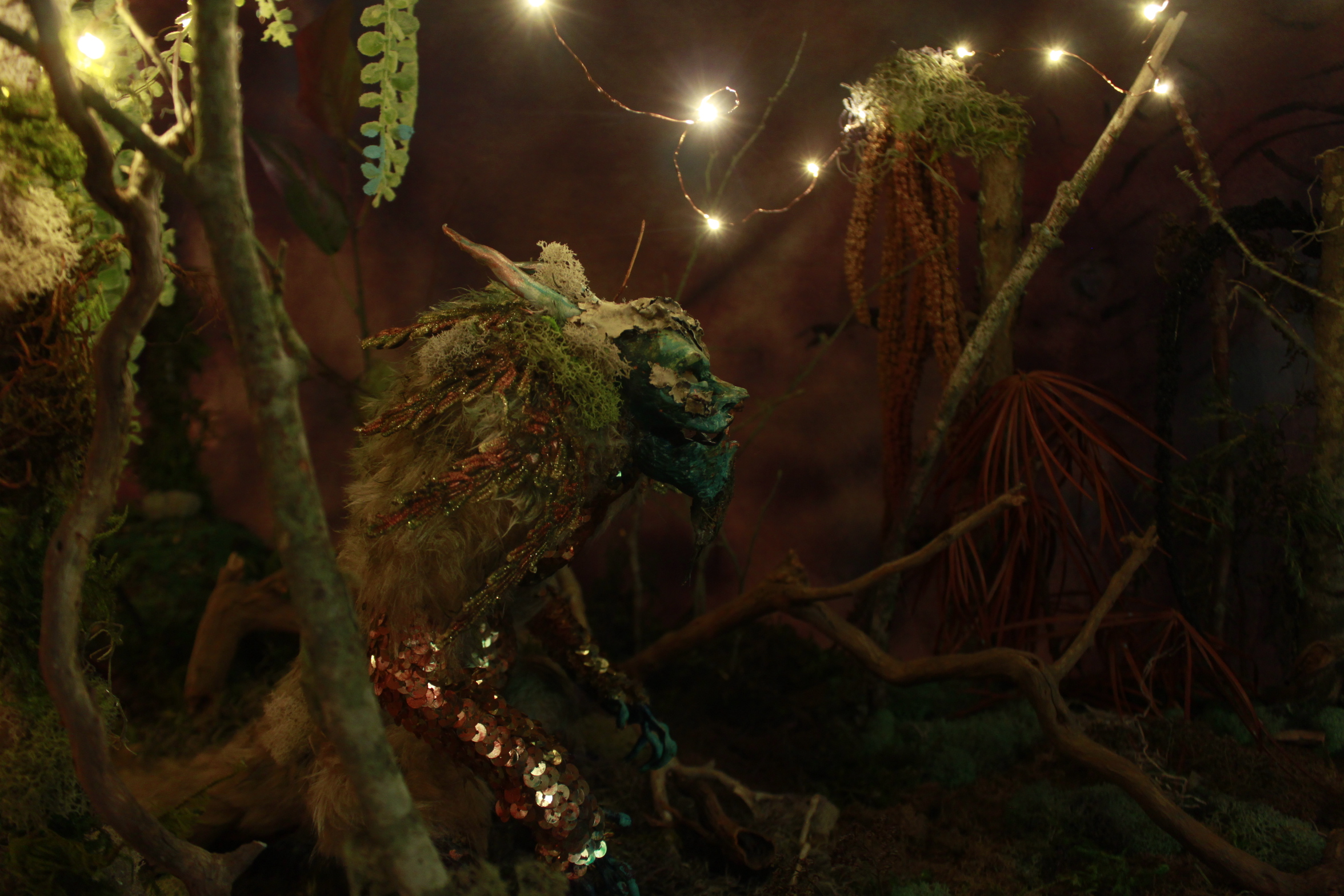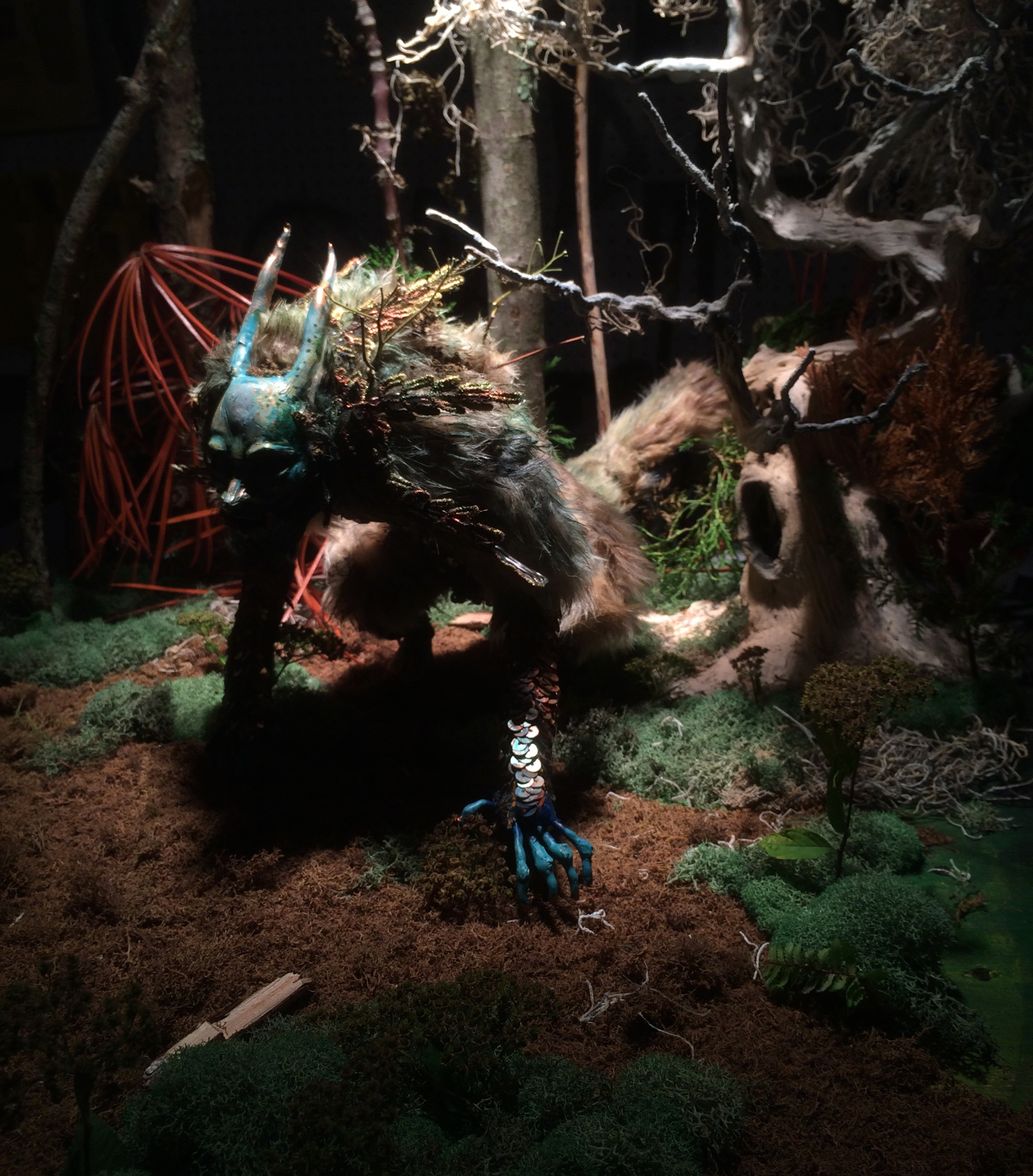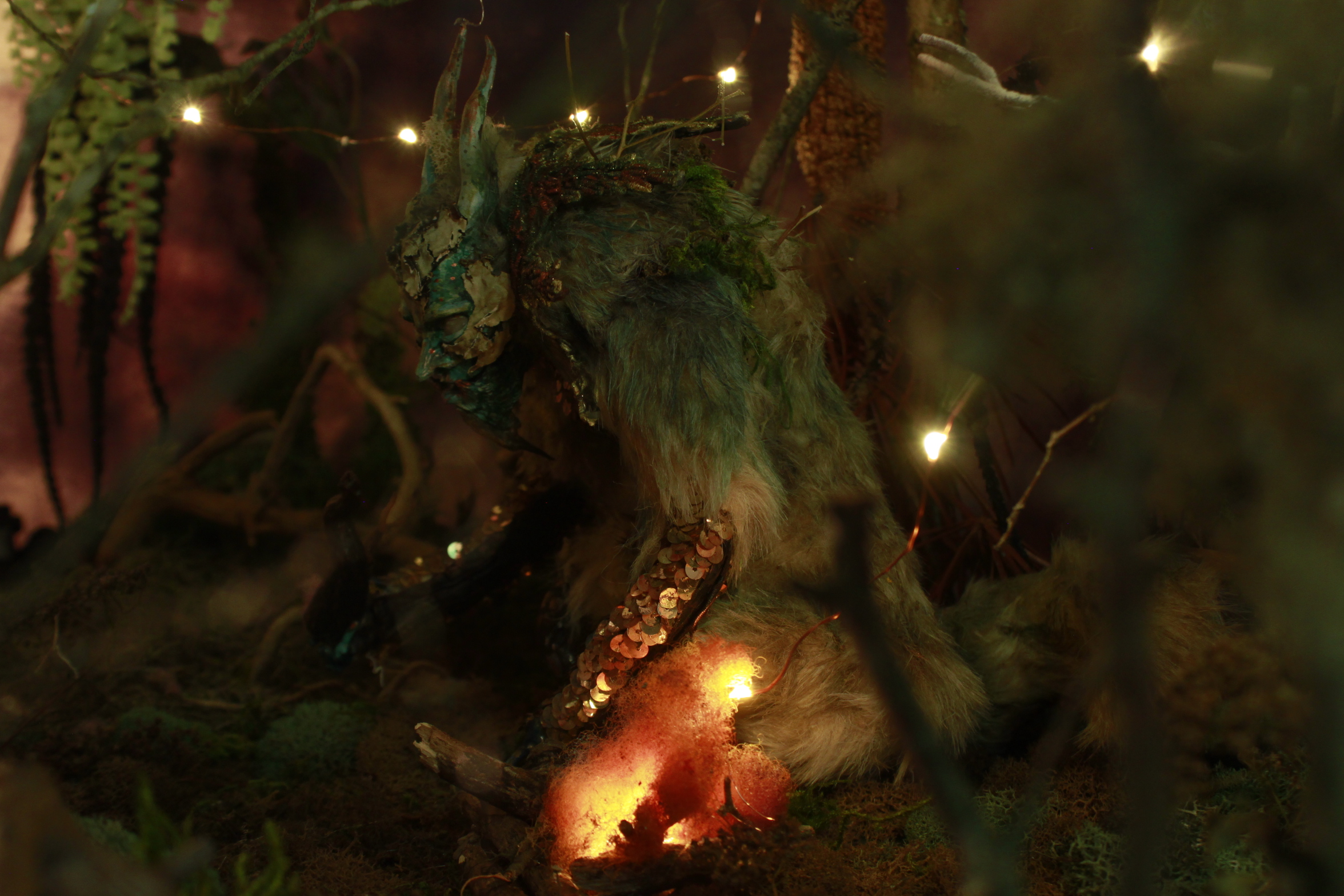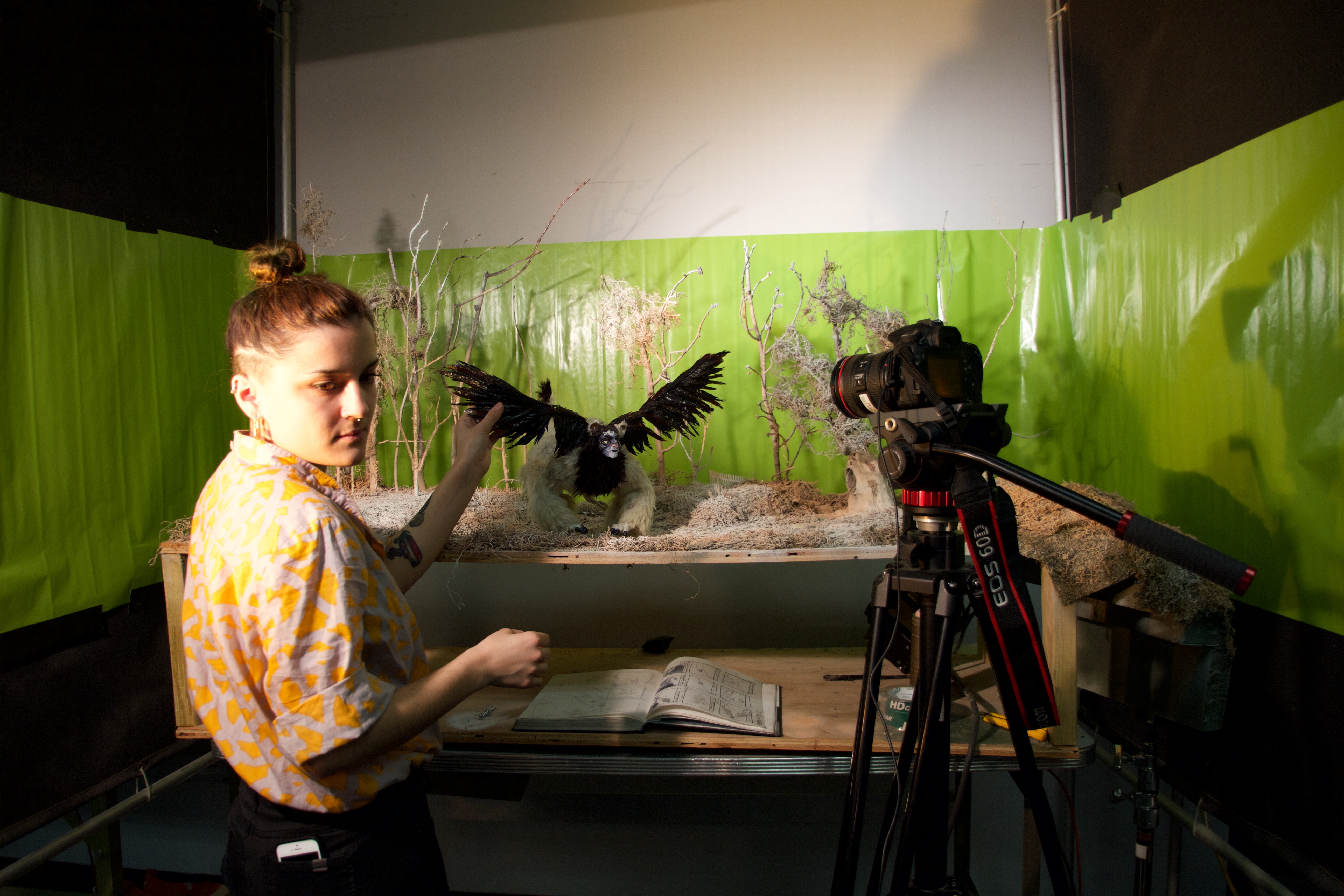 Pulgas's self-titled album comes out May 25th under Boiled Records. Visit their Bandcamp page here for more from the band.

Related:

Adorably Spooky Stop-Motion Animation Explores Life After Debt

Searching for the Origin of the Internet's Most Overused Weed Photo

Let This Goop Rainbow Music Video Melt Your Brain Forever