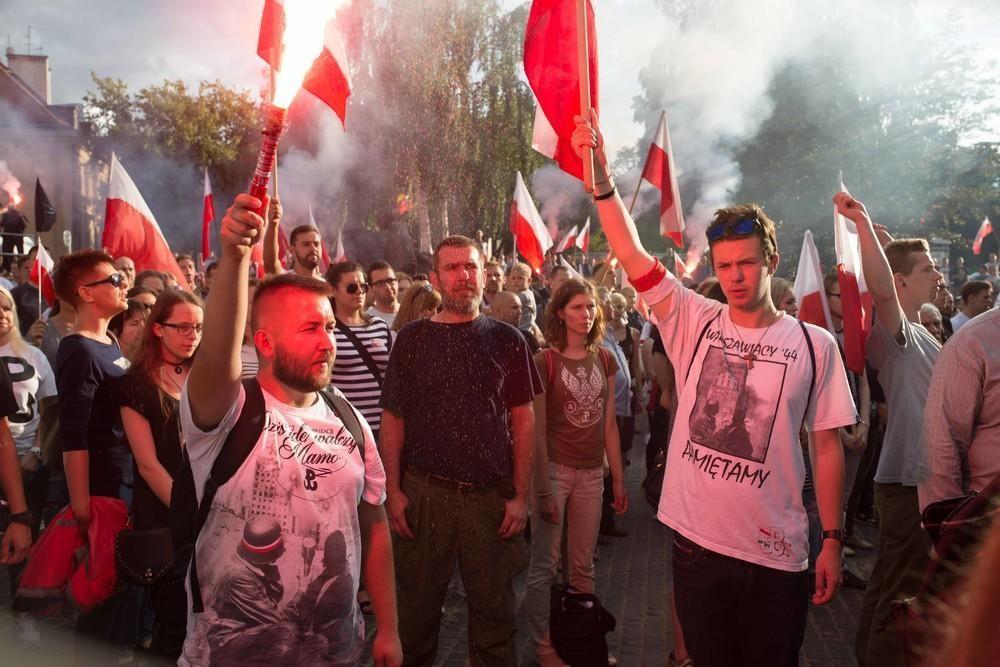 This article originally appeared on VICE Poland.
Every year, at 5 PM on August 1, thousands of people across Warsaw stop whatever they are doing to observe a minute of silence. The yearly tradition marks the anniversary of the Warsaw Uprising—a struggle against Nazi Germany that began on August 1, 1944 and ended tragically for the Poles 63 days later.
So, on Monday afternoon, I joined the crowd of war veterans, workers, students, bikers, soccer hooligans, and nationalists who walked through the Polish capital as a way of paying their respects to their fallen heroes. Here are some pictures from that march.