If Pro-Choice Men Don't Vote in the Irish Abortion Referendum, We're Screwed
Campaigners say some Irish men are reluctant to engage with what they see as a "women's issue," which is dumb as hell.
Left to right: Maurice Casey and David Walsh. Photos courtesy of subject
This week, Ireland votes on whether it will repeal the 8th Amendment, which denies women the right to an abortion in all circumstances except in cases where her life is in danger. In the run up to this historic vote, Broadly will be giving a platform to the victims of this inhumane law and the activists fighting for change. You can follow our coverage ahead of Friday's vote here.
Irish pro-choice activists are warning that men who abstain from voting in this week's abortion referendum could lose them the vote—all because male voters view the matter as a "women's issue."
On Friday, Ireland heads to the polls to decide whether to scrap or retain the Eighth Amendment, a piece of legislation that effectively bans abortion in almost every circumstance, including incest, rape, and fatal fetal abnormality.
"We're getting a consistent message from canvassing that men are hesitant to engage and are viewing the referendum as a women's issue," Linda Kavanagh of the Abortion Rights Campaign tells Broadly. "Most men are torn between compassion for the women who are damaged by the Eighth Amendment and a misplaced concern about abortion on demand."

Kavanagh and other pro-choice activists have been knocking on doors up and down the country in the run-up to the referendum, hoping to convince undecided swing voters to cast their vote for repealing the amendment.
"After some discussion on the doorstep, generally men's compassion for the 3,000 women forced to travel overseas and the countless other forced to buy illegal pills online comes through," Kavanagh adds. "Many men are unaware that a yes vote allows us to create a safer, compassionate, and regulated system that protects women, their partners, and families. A no vote does nothing to improve the situation for those women who decide on an abortion or require one for medical reasons."
Kavanagh urges undecided male voters to educate themselves about the reality of Ireland's restrictive abortion laws. "We're calling on men to engage in the debate, have a discussion, talk to someone. Above all, we're asking all sides in the debate to avoid shock tactics and provide genuine information, so men and women can make informed decisions."
Of course, not all men have such a blinkered view on abortion care. Ahead of this week's vote, Broadly reached out to pro-choice men to ask them why they'll be voting to repeal the Eighth Amendment.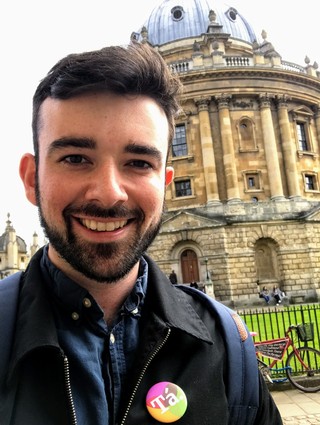 Maurice Casey, 24, from Cahir, Co. Tipperary
"I come from a relatively small town and still keep in touch with my friends from there through our WhatsApp group chat. We had a sincere and open WhatsApp discussion about the referendum recently after we heard that a large swathe of "Together for Yes" posters were ripped down across the town overnight. Everyone was enraged by the tactics of the No side. I found the conversation with my friends encouraging and it seems that the majority of my male friends are for Yes. From the vantage point of my friendship group, it seems the No side's flagrant disregard for facts and underhand tactics are kicking otherwise apathetic people into action.
Thankfully, any pro-choice male friends I have spoken to about this understand their responsibility to vote, but I don't doubt that men perceiving this to be a women's issue could be a problem. It is simply illogical to call yourself pro-choice and abstain from voting. The Eighth Amendment amendment denies women choice. Not voting makes you complicit in that denial.
I feel genuinely ashamed when I explain Irish abortion laws to friends from outside Ireland. They find it difficult to comprehend how a modern society that only recently voted for marriage equality could rationalize such a callous system. I do think that one result of the laws, unforeseen by their creators, is that they have galvanized a generation of activists, connected us together, and produced one of modern Ireland's most culturally vibrant and successful grassroots movements."
Ian Ryan, 22, from Cork
"It's ridiculous that some men feel it's 'not their issue' and aren't going to vote. If you have a woman in your life who you love and care about—a mother, a daughter, a friend—then it is your issue. Would you deny her control of her own body? No.
The divorce referendum in 1996 passed by a tiny margin. Could you look yourself in the mirror knowing we lost by one vote and as you stand there's another nine women travelling to the UK for an abortion? I think Blindboy Boatclub [an Irish comedy hip-hop duo from Limerick] said it best when he said, "Unless you're going out there and actually exercizing the vote you have a right to then you're not supporting it. You're just cheering from the sidelines."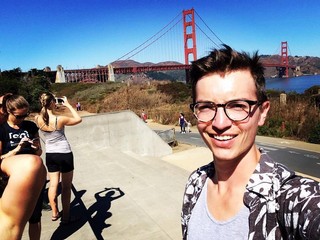 David Walsh, 25, from Limerick
"Abortion is an everyday reality for people in this country, but we refuse to acknowledge or face up to it as a nation. I'd like to see those who chose to end their pregnancies, for whatever reason, receive the care they need at home. Time we put an end to those lonely journeys to England.
My male friends are almost all pro-choice. I've spoken to one of two who've expressed personal reservations about abortion but they all agree with the principle of choice and that no one should have to travel. I've yet to hear a friend tell me they're voting no.
In my experience of knocking on doors, where the response isn't positive, it's that there's more apathy than hostility out there among young men. The apathy is far more frustrating than meeting a no voter.
As far as I'm concerned, the Eighth Amendment is one of the last vestiges of a society that policed women's morality and denied them autonomy. Our abortion laws are symptomatic of this shameful legacy."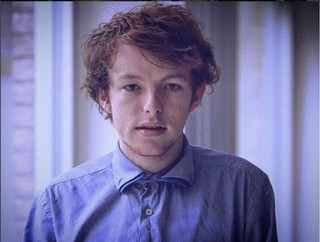 Gareth Gregan, 24, from Clare
"Abortion is an issue that affects every family in Ireland and it really is time that we acknowledged that. How many more people have to share their most tragic and private experiences before Irish society accepts that abortion is a necessary part of woman's healthcare? I'm increasingly struggling to comprehend how people can listen to these stories and be anything other than completely in support of the referendum.
Ireland's abortion laws are cruel, controlling, and lacking in compassion. Those campaigning for a No vote would say that the laws somehow project a love for women and their babies. One need only look at the culture of Ireland of 1983, the year the Amendment was introduced. There was no love for women or their babies in that society."
Stories