Left Image: Parkland survivor Emma Gonzalez speaking about gun control. (Photo by RHONA WISE/AFP/Getty Images). Right Image: A man checks out an assault rifle at a Florida gun store in 2013. (Photo by Joe Raedle/Getty Images)
In the weeks since the Parkland, Florida, school shooting on February 14, the country has erupted into yet another of its many debates over guns and the mass death they make possible. Except this time, there's a tangible sense that things really might be different. Teenagers are walking out of schools in protest. The Parkland survivors themselves have become cable news mainstays and are advancing an agenda that doesn't seem terribly radical. Gun control support surged in the polls. And even though Donald Trump and the Republican-controlled Congress don't appear to have much interest in substantive gun-control measures on a national level, that doesn't mean action hasn't been taken in both the public and private spheres.
---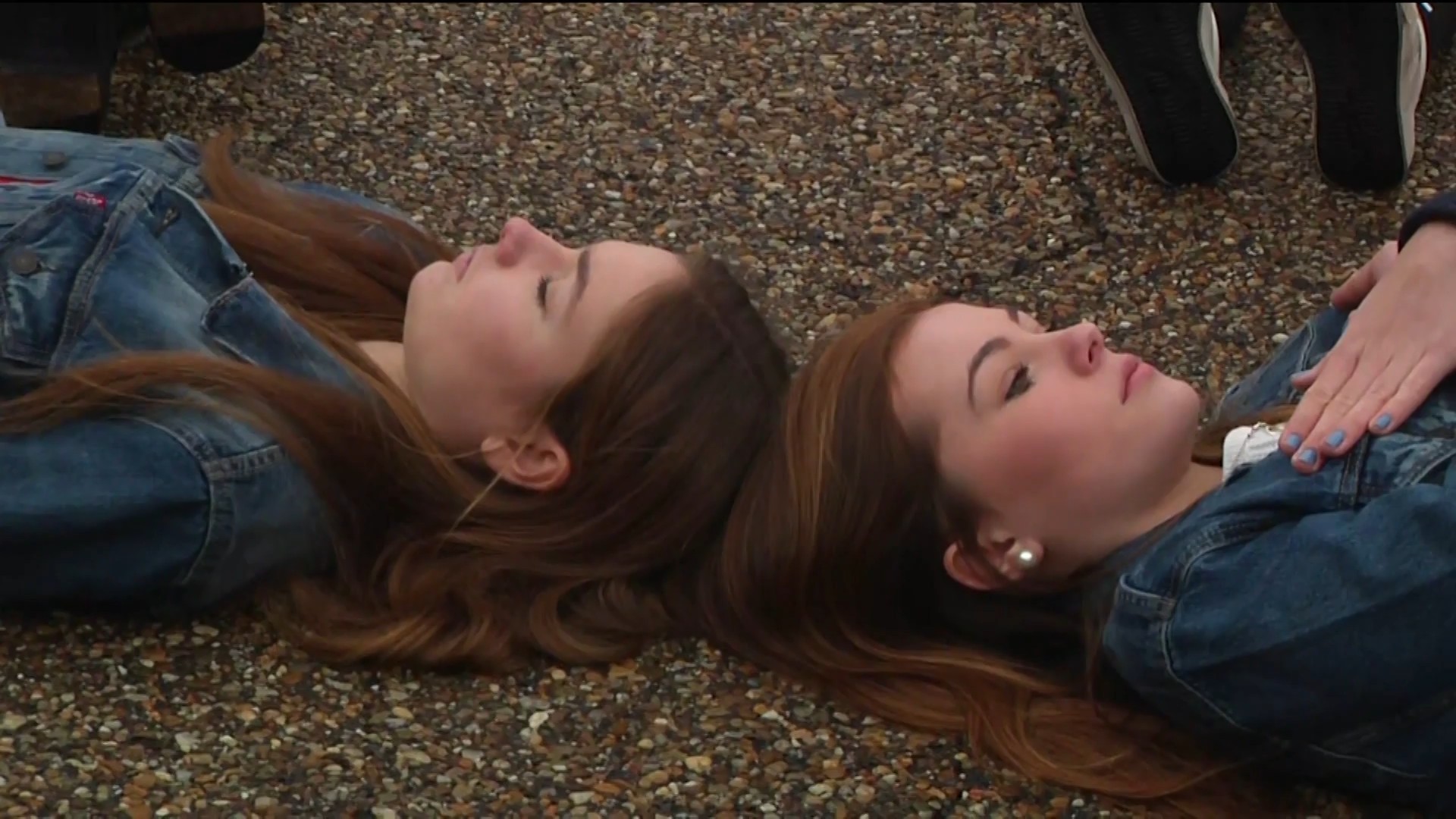 ---
Below are a few of the most significant actions taken by public officials over the past month. Most of these moves are small in the grand scheme of things, but they suggest that attitudes on guns and their place in American life may be shifting ever so slightly.
February 22: Blue States Team Up to Fight Gun Violence
In the absence of plausible federal action, Rhode Island, New York, New Jersey, and Connecticut formed a coalition to share information about people prohibited from owning guns, collect data on gun trafficking, and work to get universities to coordinate research. It was at least initially unclear how all this would work in practice, but it represented a signal that Trump and his unique fealty to the NRA wasn't going to stand in the way of change.
The Last Week of February: Companies Distance Themselves from the NRA
The aftermath of every prominent mass shooting features a lot of NRA bashing, but after Parkland it went to another level, with activists pressuring companies who offered NRA members discounts and deals to discontinue those programs. A number of airlines, car rental agencies, and other businesses did so, publicly severing ties with the ferocious pro-gun group. There was a backlash from the right, naturally, with Georgia lawmakers responding to Delta ending an NRA discount by repealing as much as $50 million in fuel tax exemptions used by the Atlanta-based airline. The punchline is that only 13 NRA members actually used the discount.
February 26: Rhode Island's Governor Signs "Red Flag" Executive Order
Democratic Governor Gina Raimondo can't change laws by herself, but she signed an executive order telling cops to take "all available legal steps" to make sure guns are taken away from people who credibly pose threats of violence. The measure also started an effort to educate people about warning signs. Meanwhile, the (not brand new) idea that guns should be taken away from people judged dangerous by a court began picking up fresh steam across the country.
February 28: Walmart and Dick's Raise the Age on Gun Purchases
The two retailers are among the largest gun-sellers in the US, and two weeks after Parkland they separately announced they were limiting gun sales. Walmart had already stopped selling "modern sporting rifles" like the controversial AR-15 and only sold handguns in Alaska, but now said they would no longer sell guns or ammo to anyone under 21. The response at Dick's was bigger—the chain promised not to sell "assault-style rifles" or high-capacity magazines anymore, and raised the gun- and ammo-buying age to 21. Dick's also asked legislators to enact "common sense gun reform" like implementing universal background checks and banning assault rifles, policies that the Parkland survivors and many other gun-control advocates have asked for.
March 1: A Gun Dealer Licensing Bill Arrives on the Illinois Governor's Desk
The Illinois legislature was determined to pass at least some gun-control measures and sent one requiring all gun dealers to be licensed by the state to the governor's office. But Bruce Rauner is a Republican and didn't seem eager to sign it before the state's primary election. He eked out a distressingly slim victory over token opposition and looked extremely vulnerable in the upcoming general election. Meanwhile, that bill remained unsigned.
If you're convicted of domestic abuse, you are mostly prohibited from owning a gun, but there**'**s a catch: In some states, this only applies to "domestic partners," rather than people who are merely dating. Earlier this month, Oregon became the 24th state to expand this prohibition to "intimate partners" convicted of domestic abuse. It was a small move, but it was controversial, with all Republicans in the state senate (plus one Democrat) voting against it.
---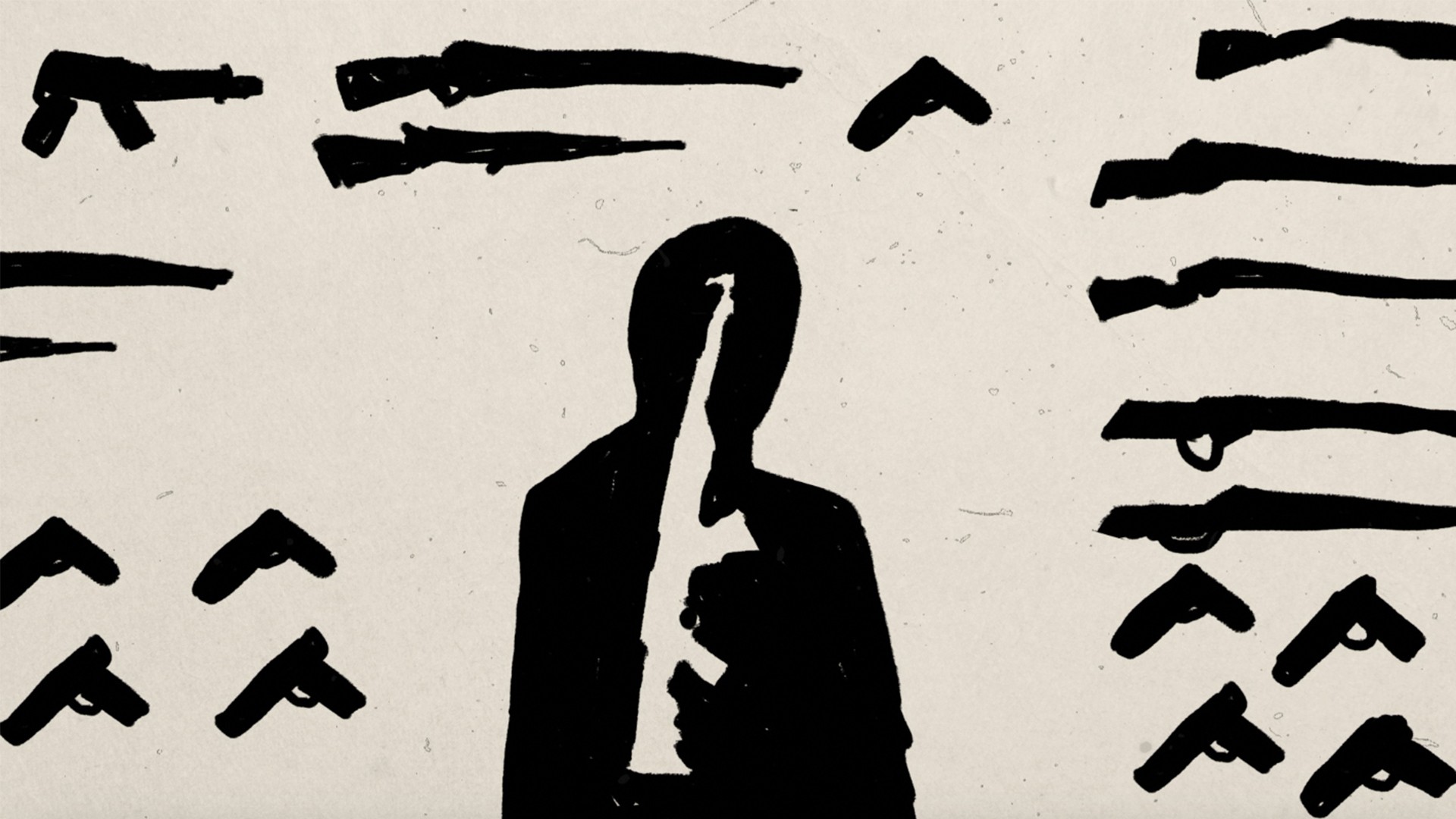 ---
March 5: Bumble Bans Guns from Profile Pics
The popular dating app joined the conversation, announcing that it was banning gun photos with a statement on Instagram. "As mass shootings continue to devastate communities across the country, it's time to state unequivocally that gun violence is not in line with our values, nor do these weapons belong on Bumble," the site said, adding that it was donating $100,000 to the March for Our Lives, the gun-control protests organized by Parkland survivors for March 24.
March 6: Washington State Bans Bump Stocks
Bump stocks are devices that effectively increase the rate of fire for semiautomatics; they were obscure to most people before last year's Las Vegas shooting, where the gunman used at least one to deadly effect. An effort to make them illegal at the federal level may or may not eventually go somewhere—President Trump has rhetorically embraced a ban—but Washington (which Democrats took full control of in November) became the latest state to ban bump stocks less than a month after Parkland.
March 9: Florida Passes a New Gun Law
Even though Florida is run by Republicans, and has a history of insanely pro-gun policies and culture, lawmakers faced real pressure to act after Parkland, adopting a new law containing a number of distinct provisions. One of them creates a program that gives teachers firearm training and offers schools the right to arm them; it was denounced by many gun-control advocates. But the law also raises the legal age for firearm purchases to 21, bans bump stocks, and imposes a three-day waiting period for rifle and shotgun purchases (there was already such a waiting period for handguns). The NRA quickly challenged the law in court, but regardless of how that plays out, it showed the politics of gun control have already changed in a purple state—there's even a push to amend the state's constitution to ban assault rifles.
March 17: Fred Meyer Stops Selling Guns
The Pacific Northwest–based chain announced that it would no longer sell guns and ammunition in a way that made it difficult for gun control activists to claim a victory, exactly—it said that firearm sales were down and basically that they were looking to save shelf space.
This Week: YouTube Cracks Down on Gun Videos
Until this month, it was pretty easy to find YouTube videos demonstrating various guns and gun accessories, but the platform has slowly started to change that. It now bans content that "intends to sell firearms or certain firearms accessories through direct sales...or links to sites that sell these items." As Motherboard reported this week, it's also banning a lot of DIY gun videos:
The list of forbidden accessories includes, but is not limited to, anything that enables a firearm to simulate automatic fire or converts a firearm to do so, and high capacity magazine kits. YouTube's new policy also now states it will ban videos that show people how to manufacture firearms, ammunition, high capacity magazines, or even shows users how to install these accessories or modifications.
The people who made these videos were understandably upset, but they quickly found a solution—some of them are taking their channels to PornHub.
March 21: Gun Control Makes It Into the Omnibus Spending Bill
Congress just passed a big honking piece of legislation that funds a whole lot of things at once. Buried in the 2,000-plus pages are several items that address shootings. First there's the "Fix NCIS" measure that encourages state and federal agencies to keep the federal gun buying background check system (NCIS) up to date. It also explicitly suggests the Centers for Disease Control (CDC) has the authority to study gun violence—which it hasn't done in decades—albeit without providing new funds. Finally, it increases funding for school security. President Trump was threatening to veto the bill Friday over unrelated issues, but even if the bill gets signed into law, this won't be the last battle over a gun-control measure under his administration—especially if the Democrats romp at the polls this fall, as expected.
Sign up for our newsletter to get the best of VICE delivered to your inbox daily.
Follow Harry Cheadle on Twitter.