Drew Angerer / Getty Images
A psychiatrist at the Yale School of Medicine has been asked by three Democratic members of Congress to consult with them about forming an expert panel to review and advise on President Donald Trump's mental health.
According to STAT News, three current legislators and their staff and one former member of Congress have asked Yale's Bandy Lee how they might assemble mental health professionals "to review the president's mental health, and review it on a periodic basis." The legislators, who Lee said wish to remain anonymous for now, expect to have a closed meeting with her in September.
Questions about the president's mental health are politically charged, but in Trump's case are almost inevitable. He entered office as a political novice, without the years of public scrutiny applied to typical candidates; he did not release his medical records, other than a one-page letter from his family doctor, Harold Bornstein. That same doctor had earlier gushed that "If elected, Mr. Trump, I can state unequivocally, will be the healthiest individual ever elected to the presidency."
But physical potency isn't the only measure of a president's capacity to serve. Trump recently celebrated his 71st birthday; he's the oldest newly elected president in history. You don't have to be a cognitive scientist to wonder whether his unique speaking style—which has changed remarkably over the decades—is an indication of mental decline. Even Trump's doctor said that Ronald Reagan, the second-oldest president to be inaugurated, showed speech changes indicative of dementia while in office. (Specifically, Bornstein said Reagan had "pre-senile dementia.")
Speculation about Trump's mind has put mental health experts in a bind. The American Psychiatric Association's Goldwater Rule bars members from publicly diagnosing someone they have not personally examined. (It's named for the fallout after psychologists diagnosed Republican presidential candidate Barry Goldwater in 1964 without treating him.) In March, the APA doubled down on prohibiting its members from speculating that someone may or may not have a specific mental disorder, but also told them that they should not render "an opinion about the affect, behavior, speech, or other presentation of an individual that draws on the skills, training, expertise, and/or knowledge inherent in the practice of psychiatry." This ban holds true even if "the psychiatrist, in good faith, believes the individual poses a threat to the country or national security," according to an APA ethics committee opinion (PDF). Exceptions would include legal authorization such as a court order.
---
Watch more from Vice News: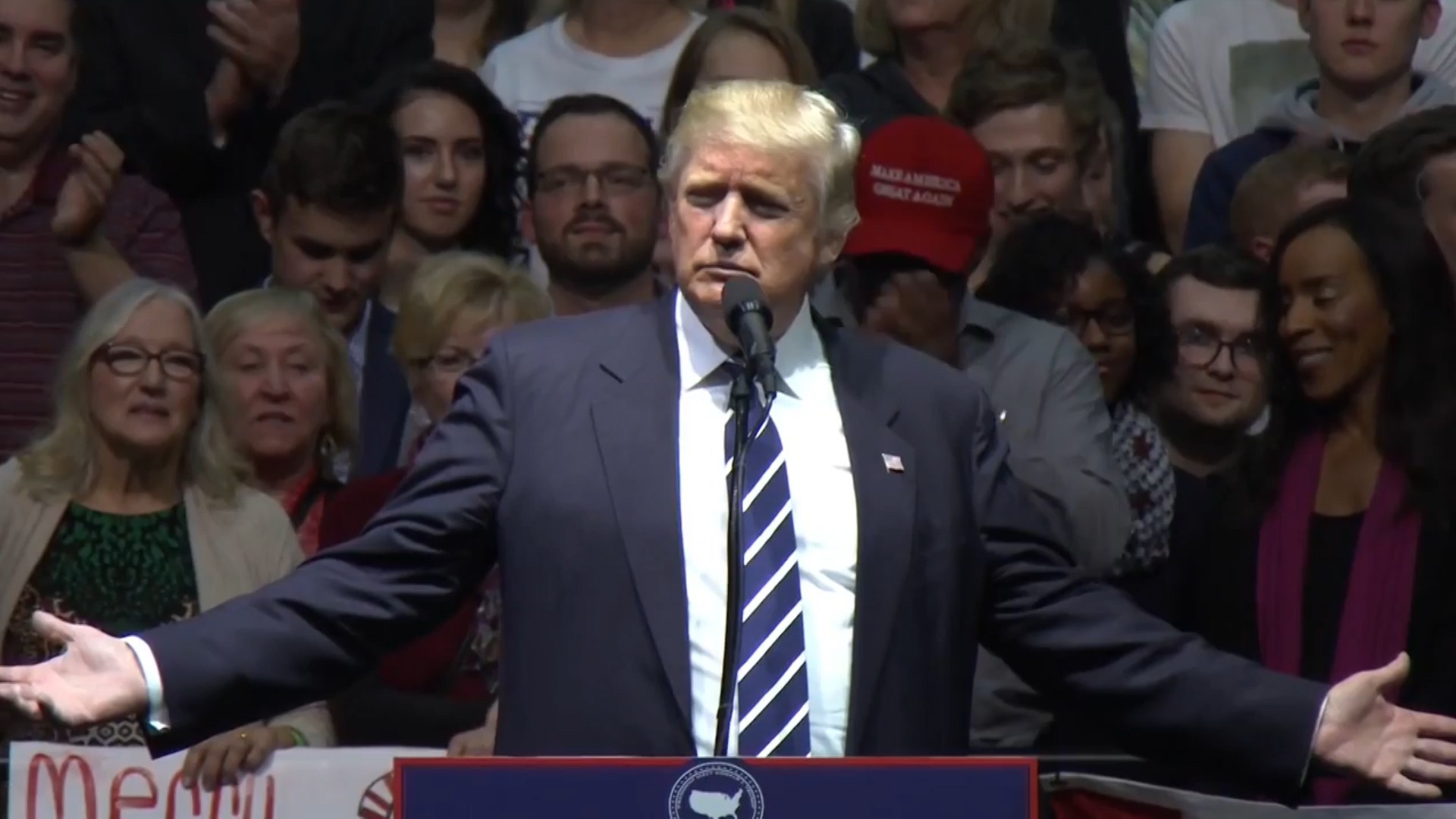 ---
Lee told STAT she has "kept with the Goldwater rule's original conception of refraining from making diagnoses, but speaking to dangerousness and the need for an evaluation." In April, she organized a meeting on whether psychiatrists are obligated to speak out about what she calls Trump's "mental symptoms," including impulsivity, pathological levels of narcissism, and paranoia. Even broaching the question of the "duty to warn" was considered controversial among her colleagues. But the fruits of that meeting will be published in a book out in October, titled The Dangerous Case of Donald Trump: 27 Psychiatrists and Mental Health Experts Assess a President. Lee is one of the book's authors.
On Friday, Lee and four other psychiatrists including Lance Dodes, recently retired from Harvard Medical School, sent a letter to every member of Congress saying that Trump exhibits "severe emotional impediments that...present a grave threat to international security." The letter was sent two days after White House officials told reporters that Trump had ad-libbed his "fire and fury" comments regarding North Korea's nuclear threats. The letter specifically cited those comments and said we are in a "clear and present danger, especially concerning North Korea and the president's command of the US nuclear arsenal."
The letter went on to say that Trump has "alarming patterns of impulsive, reckless, and narcissistic behavior—[that] regardless of diagnosis...put the world at risk," adding that the "president may not have the capacity to consider an array of possible choices, due to his own emotional needs." The signers asked Congress to "take immediate steps to establish a commission to determine his fitness for office."
Several details about the panel that three lawmakers asked Lee to advise on convening are unclear at this time, including how and by whom its members are chosen, what their mandate would be, and how often they'd report their opinions to Congress. Psychiatrists on this panel would be at risk of violating the Goldwater Rule, STAT noted.
As for what Congress can do on its own, under the 25th Amendment, it has the power to establish a body that could determine whether the president is "unable to discharge the powers and duties of his office." In April, a group of 27 Democratic Representatives proposed a bill that would establish an 11-person "commission on presidential capacity" to take up the question. The commission would include four physicians and four psychiatrists. If the bill passed and Congress directed the commission to do so, it would carry out a medical examination to determine whether the president is "mentally or physically" unable to execute his duties.
In the current political climate, the bill is unlikely to pass. But the questions around President Trump's mental health are equally unlikely to go away.
Update 8/16/17: Upon receiving a copy of the letter Lee sent to members of Congress, we updated a sentence stating that it wasn't known if the letter addressed Trump's recent comments on North Korea.
Read This Next: Just by Being President, Trump Is Making Us All Less Healthy