Greg M. Cooper-USA TODAY Sports, Bill Streicher-USA TODAY Sports
At long last, we know John Wick's impossible task: picking the more likable team in a Super Bowl involving the New England Patriots and the Philadelphia Eagles.
Wick is a New Yorker and definitely a Giants fan, so you know this to be true.
Every year, those of us who are fans of the loser teams not playing on Super Bowl Sunday prefer to have an easily identifiable villain to root against and an underdog hero we can pin our hopes on. Last year, it was easy, as the beautiful Atlanta Falcons dominated the vile Patriots for two and a half quarters before proceeding to puke all over themselves and fall into quicksand while trying to hold up their sagging pants.
The decision this year is much more difficult.
That's why I'm here, to break down everything about the teams and help you choose your new favorite team for three hours. Patriots? Eagles? Let's look at this logically and solve the riddle of Super Bowl LII.
QUARTERBACKS: Tom Brady vs. Nick Foles
Brady: He was brought into existence in 2001 when a scientist stuffed a football into a jar of mayonnaise and buried it in radioactive waste. While some people can be stupid in a charming way, Brady's idiocy is more dangerous. He's Forrest Gump if instead of chocolates and running Forrest enjoyed highly expensive potions that give sick people false hope and cheating at football with near total impunity. Brady has so completely shed his human form that he can't answer a simple question about which Kendrick Lamar songs he likes after saying he likes Kendrick Lamar.
Foles: No idea. Is he lefty? "Nick Foles" sounds less like a quarterback and more like a strategy created by evil hunters. He's blond, I think. Who is the last blond quarterback to win a Super Bowl? John Elway? That was like 20 years ago. Foles would have to be the blondest since Terry Bradshaw, right? Apparently he has a gigantic shlong, but that's going to make half the people jealous and half love him. He probably can't name a Kendrick Lamar song, either.
Advantage: Push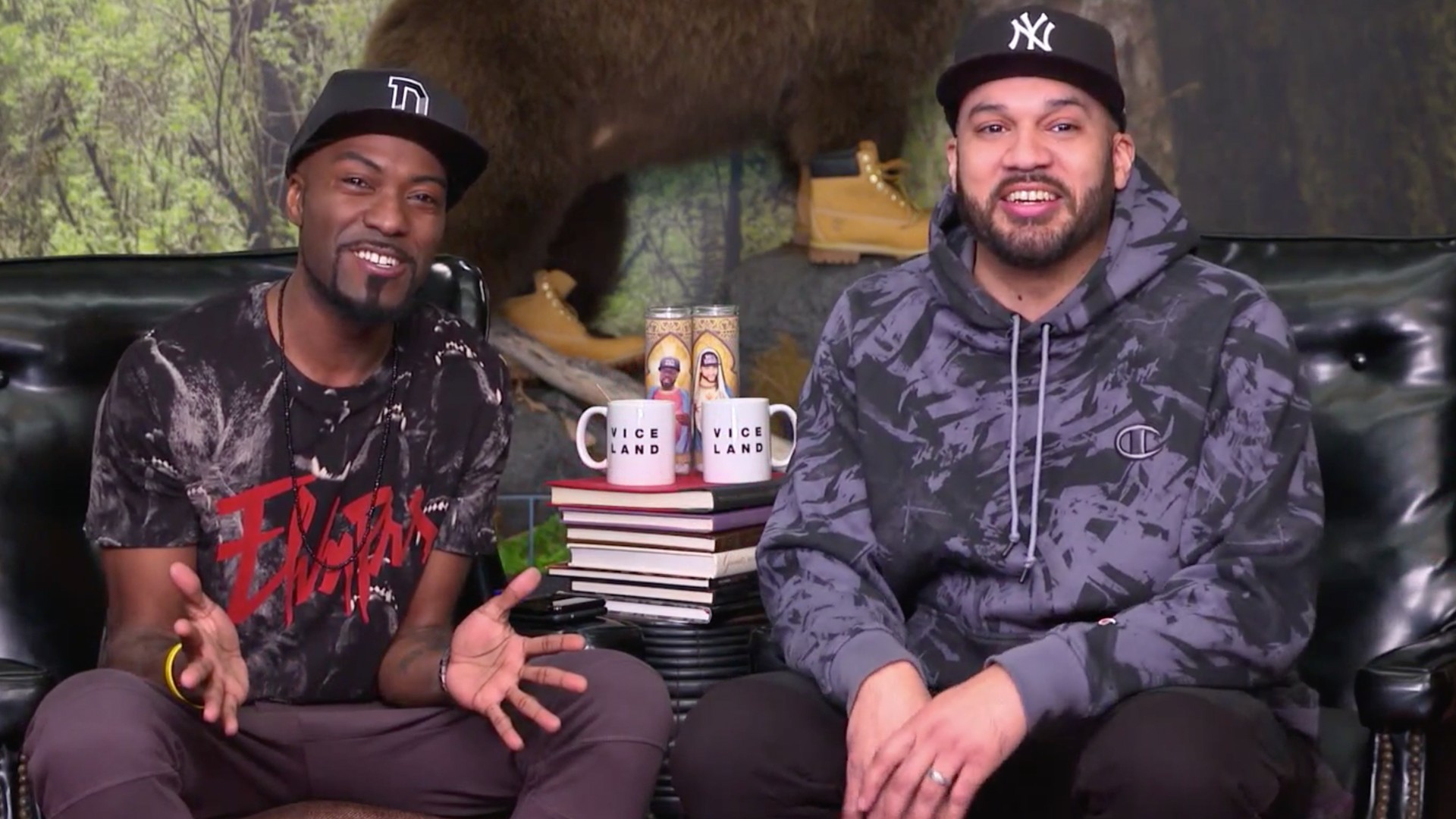 COACHES: Bill Belichick vs. Doug Pederson
Belichick: He's cold, calculating, and ruthlessly efficient at cheating. If they ever make a Horrible Bosses 3, he needs to be a character that's stalked by Tiquan Underwood. This guy either dresses like he just got done with a three-hour biceps session at the YMCA or he's traveling back in time to participate in prohibition. He's a man of few words where the media is concerned because he prefers to save them for love letters to Donald Trump.
Pederson: Wasn't this the name that Cameron Frye is always using in Ferris Bueller's Day Off? "Doug Pederson, Chicago PD!" How is this team in the Super Bowl? Before becoming head coach in Philadelphia, he spent three seasons in Kansas City as offensive coordinator and guided the Chiefs to no better than 21st in total offense in his time there. Don't you dare say the NFL isn't a meritocracy! He got a Super Bowl ring as holder with the Packers in 1997, which is like telling people you won an Oscar for Saving Private Ryan because you played a corpse on the beach.
Advantage: Push
CHAIN RESTAURANTS: Dunkin' Donuts vs. Wawa
Dunkin' Donuts: Bostonians' years of defending the watered-down piss coffee they serve turned out to be great practice for defending an indefensible football team. "There's something about the Dunkies in Boston that's just different!" No, there isn't. Someone in 1948 spilled sewer water into a coffee machine in Quincy and nobody had the heart to say they were serving garbage juice. This would be the perfect #brand partnership for Brady if he didn't think coffee beans contained ligament fiber thetans or some shit.
Wawa: It's a 7-11 that's not self-aware enough to realize it's just a place to get beef jerky on a road trip or a pre-cooked hot dog when you're drunk. Wawa is to Philadelphians what music is to people when they're teenagers—it was there in your formative years so you think it's better than it actually is. "Oh, but they make sandwiches!" Holy shit, sandwiches? Can you get sandwiches anywhere else in the world? It's a fancy rest stop named for how babies say water. Get lost.
Advantage: Push
RECENT HISTORY: Patriots vs. Eagles
Patriots: This is the Patriots' eighth Super Bowl appearance since 2002. The Patriots have won no fewer than nine regular-season games since 2001 and have a record of 209-63 over that time. With Belichick and Brady at the helm, the Patriots have become the model franchise across all sports.
Eagles: Donovan McNabb puked on the field during a Super Bowl. From 2001 to 2003, the Eagles lost three straight NFC title games, the last two occurring at home. When they finally got to the Super Bowl in 2004, they lost to the Patriots. They would go on to lose one more NFC title game in 2008, which makes them a less successful version of those Buffalo Bills teams that lost four straight Super Bowls.
Advantage: Push
FOLLOWING RULES: Cheating vs. Not Cheating
Cheating: The Patriots have been caught cheating on two occasions, Spygate and Deflategate. It's doubtful a team with a history of cheating only cheated twice, so we will likely never know the full breadth of the Patriots' cheating but it's probably wild. If you told me Belichick would get nude and oil himself up so he could slide in air ducts above the visiting team's locker room with a recording device, I would believe you and hate you for making me picture that image.
Not cheating: The beauty of being a franchise without a Super Bowl is there's no way anyone can accuse you of cheating. Or trying. Or being good. Man, maybe cheat a little, huh? That town needs it.
Advantage: Push
FANS: Insufferable Pricks vs. Volatile Assholes
Insufferable pricks: The one thing I truly appreciate about the douchebag core of Patriots fans is their unapologetic nature. "Everyone fucking hates you!" "Good. I don't give a shit. Go Pats." You have to respect it. There's never any, "Not all Patriots fans are like that!" nonsense. They know the team cheats and the players and coach are trash but all the winning is so orgasmic they go with it. Bill Simmons is a 50-year-old man who probably has a "hate us because they ain't us" tattoo on his calf and it's damn admirable.
Volatile idiots: Now with Eagles fans, you never know. You could wear a Giants jersey to an Eagles game and either engage in witty ribbing and banter with good-natured fans or have your throat slit while waiting to buy a beer. And unlike with Patriots fans, there are still Eagles fans who play the "every city has bad fans" card. Sure. Every city has people who intentionally puke on children, throw batteries at players, punch police horses, craft large signs that say "FUCK MILLIE" because 100-year-old people should eat shit too, throw snowballs at Santa Claus, boo the franchise's best quarterback when he was drafted, cheer because Michael Irvin may be potentially paralyzed on the field, throw a beer bottle at the best first baseman in franchise history, or climb into a penalty box to fight Tie Domi. You'll find all that in every sports town, absolutely.
Advantage: Push
TELEVISION SHOWS: Cheers vs. It's Always Sunny in Philadelphia
Cheers: Really funny show about 1980s people in Boston who don't care about anyone but themselves, hanging out in bar. It stars Rhea Perlman, who is married to Danny DeVito.
It's Always Sunny: Really funny show about 2000s people in Philadelphia who don't care about anyone but themselves, hanging out in bar. It stars Danny DeVito, who is married to Rhea Perlman.
Wait, should I be writing a TV show about a bar in … New York?
Advantage: Push
MOST FAMOUS FAN: Mark Wahlberg vs. Mark Wahlberg
Seriously, this moron from Boston—who claims to be a huge Patriots fan even though he left in the middle of the Super Bowl comeback last year and blamed his child for it—says he doesn't care who wins this year! Why? Because not only is Come Awn Come Awn Feel It Feel It a huge Pats bro, he once portrayed some shitty player who only made the Eagles roster because the team was so damn shitty.
Can you imagine this idiot being asked about global warming? "I'm really rooting for humans to survive climate change but I was in a movie where trees and plants killed people, so I've got a special place in my heart for leaves. I'll be happy no matter who wins."
Advantage: Push
It turns out the lesson here is don't root for anyone. Don't even watch the game. There's a decent chance John Wick 2 will be on one of your HBOs. Watch that and don't look back at NBC until Monday morning.