A group called the Bear Clan Patrol has been taking safety into its own hands in Winnipeg, Canada, ever since the death of a 15-year-old girl in 2014.
The teen, named Tina Fountaine, was found wrapped in plastic at the bottom of a river. But a jury acquitted her suspected killer in February, and Crown prosecutors decided not to appeal. The case set off protests criticizing the Canadian government for not doing enough to protect indigenous people. That's where the Bear Clan Patrol comes in.
In the last four years, the group has grown from an initial 12 members to over 1,000 in Winnipeg alone. Chapters have also popped up in 13 other cities in Canada. Members walk the streets of high-risk neighborhoods to provide security and deter crime and carry naloxone kits should they come across someone overdosing. The Bear Clan also helps families search for missing loved ones by circulating posters online and in the community and physically searching for the missing individuals themselves.
"When you see somebody in crisis you know, do something, try to help them. You know, it's simple. None of this is really rocket science, and none of what we're doing is all that special." said James Favel, the executive director of the Bear Clan Patrol, Inc. "It's just the fact that we're the only ones doing it."
Over 1,000 indigenous women were murdered between 1980 and 2012, according to a 2014 report from the Royal Canadian Mounted Police. But because of poor reporting practices and inadequate data, research done by indigenous activists found that number was closer to 4,000 women. That would mean around 42 percent of all women murdered during that period in Canada were indigenous, even though indigenous women make up only 4 percent of all women in Canada.
While indigenous groups in Canada have long been outraged by the numbers, Fontaine's death galvanized enough support for an an official inquiry into all cases of missing or murdered indigenous women. A report is expected by the end of the year.
VICE News went on patrol with the Bear Clan in Winnipeg to see how this group of volunteers is bringing a much needed sense of security to their communities.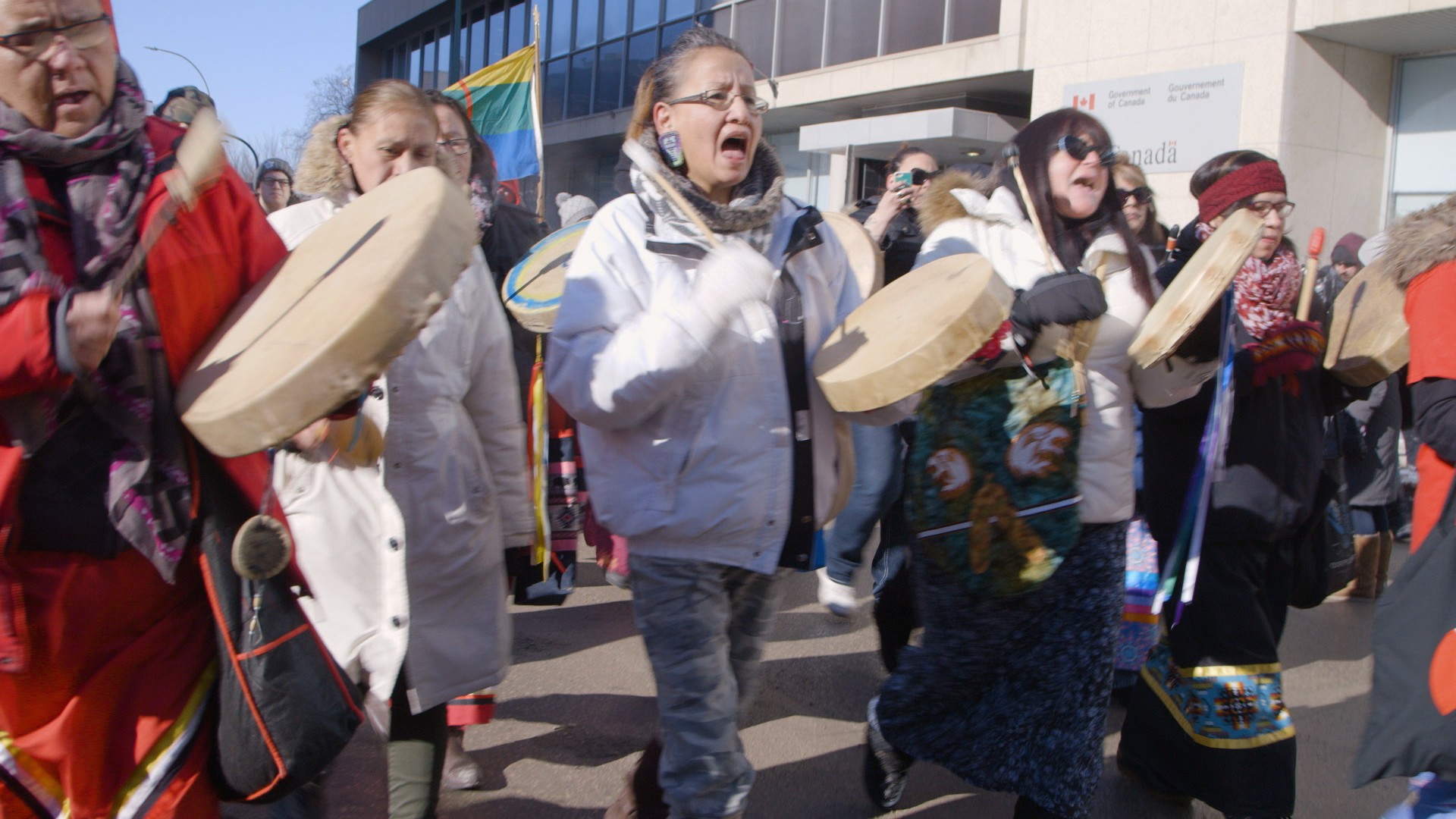 This segment originally aired March 14, 2018, on VICE News Tonight on HBO.