A week before the one-year anniversary of Hurricane Maria, Puerto Rican police found millions of water bottles that were never delivered to survivors at an airstrip near the island's east coast. The discovery raised, yet again, the question of whether authorities responded to the disaster effectively.
The Category 4 hurricane landed early in the morning on September 20, 2017. It was one of the costliest, most devastating storms ever to hit the U.S., and one year later, its effects are still acutely felt both on the island and off.
Maria laid bare some of the island's underlying fissures — crumbling infrastructure, a shrinking population that left the island without enough trained doctors, and a ballooning debt crisis.
Today, parts of the island are still recovering, but electricity has been restored. Hospitals and banks are open again. Some parts of the economy are starting to rebound. Life is slowly returning to normal.
But it won't ever be the same. "It's not like there's a checkmark and it's done and it's fixed. There's just a pre- and a post-Maria — it's not going to go back to the way it was before," said Yarimar Bonilla, a professor of anthropology and Caribbean studies at Rutgers University who's writing a book about the storm's effects on the island. "It's not about rebuilding or recovering.
We're just going to be building a new society now."
Laura Lopez-Aybar, a hurricane survivor now living in New York, said it also meant that for once, the whole world was looking at Puerto Rico.
"The hurricane basically opened the eyes of the world about this whole mix of corruption, our whole status as a colony, and as a marginalized population," she said. "And how our outdated treatment by the U.S. is still affecting us, even when there has been a natural disaster."
In the time of the superstorms
Maria was enormous, and it hit Puerto Rico just three weeks after another hurricane, Irma, skirted the island and knocked out power for a million people. It was the strongest storm to hit the island since 1928.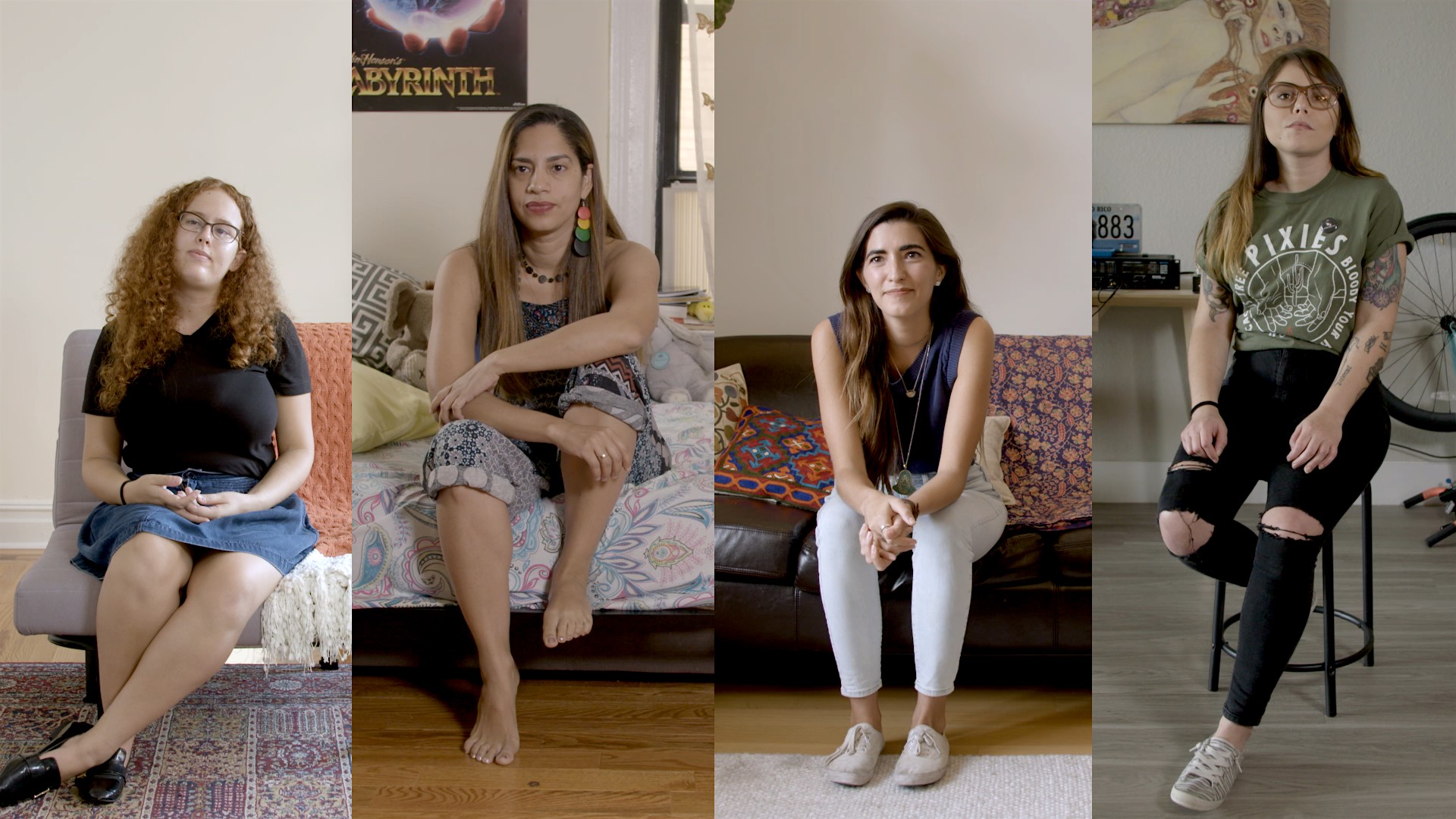 It brought nine-foot storm surges and widespread flooding, but wind caused the most damage. "It was as if a 50-to-60-mile-wide tornado raged across Puerto Rico like a buzzsaw," Jeff Weber, a meteorologist with the National Center for Atmospheric Research, told Vox at the time.
The financial devastation wrought by the storm — $100 billion in damages — made it the third-costliest in U.S. history, during a year of hurricanes and wildfires that made 2017 the costliest year on record for natural disasters.
Like many of the recent catastrophic superstorms, Maria moved over the island at a snail's pace of about nine miles per hour after gaining strength as it traveled over unusually warm Atlantic waters. While it isn't possible to prove that climate change made Maria a more destructive storm, climate change will continue to make slow-moving storms like Maria more likely to occur.
Rebuilding infrastructure
On the island today, there's cell phone service, water comes through most pipes, roads are open, and electricity has been restored to most places. This wasn't the case for months after the storm.
The entire island was submerged in darkness after Maria blew through its aging and dilapidated electrical infrastructure, which had been crippled over the course of a decades-long debt crisis that left the U.S. territory without the means to shore up the electrical grid.
Puerto Rico also relied on imported coal and gas to create its power — less than 5 percent of the country's current energy supply comes from renewable sources, as compared to about 18 percent in the rest of the U.S.
Though the island's power authority announced that electricity had been fully restored as of Aug. 14, Puerto Ricans in the northeast corner of the island told CNN that they still didn't have power. And the grid is still weak: despite spending $3.2 billion, putting up about 52,000 new electrical poles and stringing 6,000 miles of wire, the grid was largely fixed in patches and would be vulnerable in the event of another storm.
"In many places, it still looks like the hurricane hit last week," said Rubén Díaz Jr., Borough President of the Bronx, which has opened its doors to thousands of Puerto Ricans since Maria hit last fall. "The infrastructure is still broken, electricity is weak."
There are plans for the federal government to spend another $26 billion to make the grid more resilient to storms like Maria, according to a report the Puerto Rican government sent to Congress in August. But while there's been talk by both the federal government and Puerto Rican authorities of building in renewable energy sources, the projects so far haven't materialized and the island is still relying on coal and imported fossil fuels.
A focus on local agriculture
For most of the last half-century, Puerto Rico's economy had moved away from agriculture and toward industry. But in the years leading up to the storm, Puerto Ricans were building up their local agriculture, hoping to provide sources of healthier food for the island, and to become more self-sufficient. According to statistics from the governor's office, farming income grew 25 percent between 2012 and 2016. Things were looking up.
Maria dealt Puerto Rican farmers a serious blow, and revealed just how difficult it can be to import food after a natural disaster; without its own sources of food, the island was vulnerable to famine. Before the storm, the country imported 85 percent of its food, Carlos Flores Otero, the secretary of agriculture, told Eater in December of last year. And after Maria, the island was importing 95 percent of its food, he said.
"This is by far the worst agricultural catastrophe in the history of Puerto Rico," he said.
But Puerto Rican farmers are starting to rebuild. Organizations of small-scale farmers have cleared storm-ravaged fields and are beginning to grow their own crops again, according to the Nation.
Puerto Rico's economy faltered over the last decade, and many professionals left for better opportunities. Then came Maria.
Nearly 300,000 people have left the island since the storm hit, according to George Washington University researchers. That's 8 percent of the island's pre-Maria population.
Díaz said that in the Bronx, Puerto Ricans displaced by the storm were welcomed into New York's schools, and the state was helping them navigate FEMA's bureaucracy. "Some of them don't want to go back, some of them do," he said. "But for those of them that are here, we're trying to accommodate them as best as possible."
READ: Delivering babies and saving lives in Puerto Rico after Maria
For many, trying to get aid from FEMA has been a struggle, to say the least. "I heard a couple people were given a $500 check from FEMA after the first two months after the hurricane," Stephanie Díaz, who's now living in Miramar, Florida, said. "I got nothing. My boyfriend who lost everything — got nothing."
Yanil Terón's sister is a schoolteacher in a mountainous city of Caguas, where classrooms flooded and supplies were damaged. Many of the schools that weren't damaged were converted into shelters. "Now, we're going to see a generation of children and youth moving into the mainland in temporary places, to get an education. But you know what's going to happen? They're going to stay," Terón, the executive director at the Center for Latino Progress, told VICE News.
Tourists, however, are starting to make their way back to the island. The industry hasn't fully recovered, but most restaurants and hotels are back open in San Juan.
A neighborhood in Humacao, whose S.O.S. call, written out in chalk in the middle of an intersection, went viral after the storm, recently issued a new call in the same spot: "Bienvenidos," they wrote on the pavement.
For months after the storm, the official death count was 64, though independent studies estimated the death count to be much higher. It wasn't until nearly a year after the storm that the official count rose to 2,975.
President Donald Trump, however, finds that figure to be suspect. He said the updated death count was a smear orchestrated by the Democrats to make him look bad.
FEMA administrator Brock Long also questioned the updated death count in a series of interviews last weekend. "The numbers are all over the place, and FEMA doesn't count deaths," Long said. He insinuated, too, that the study was counting deaths from after-effects of the storm, like spousal abuse, which he said spikes after a natural disaster. "You can't blame spousal abuse after a disaster on anybody," he said.
Most of the deaths were due to a lack of access to medical care — hospitals were without power and roads were impassable for months after the storm, leaving the sick to fend for themselves.
An exhaustive investigation from the Associated Press, Quartz, and Puerto Rico's Center for Investigative Journalism told the stories of some of the people who died. An elderly woman who died of an untreated bedsore after being discharged from a hospital; patients with kidney failure who received abbreviated dialysis treatment because the centers were they were treated didn't have enough fuel to keep powering their generators; a man who suffered from mental illness who committed suicide after not having access to his antipsychotic medication — these are just a few of those who died in the weeks and months after Maria hit.
Still Trump claims, falsely, that the storm didn't kill that many people, and has praised the federal government's response to the hurricane as an "unsung success."
"There is no sane individual that can claim that the loss of the 3,000 lives is a success," Díaz said.
Milena Mikael-Debass contributed reporting.
Cover: Angel Vasquez, 11, fills up a bucket of water from a blue tank in the yard. He used the water to flush the toilet. In the year since Hurricane Maria, 50 percent of Puerto Ricans say people in their household could not get enough water to drink, according to a new Washington Post-Kaiser Family Foundation poll. (photo by Sarah L. Voisin/The Washington Post via Getty Images)