Convicted Rapists Set Free After Court Deems Victim 'Promiscuous'
An Indian high court freed the woman's rapists and criticized her for smoking, drinking, owning condoms, and having a "promiscuous attitude."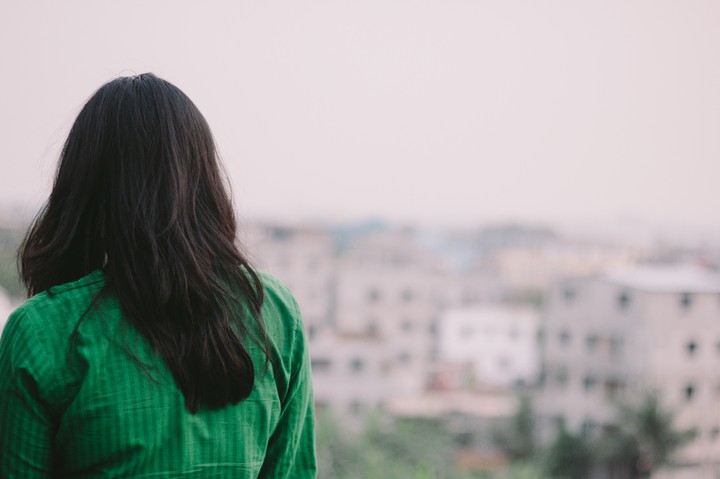 Sexual violence activists are outraged after an Indian court freed three convicted gang rapists, describing their victim as promiscuous and her attack as a "misadventure stemming from a promiscuous attitude and a voyeuristic mind."
The BBC reports that the two judges at the Punjab and Haryana High Court suspended the jail terms of Hardik Sikri and Karan Chhabra, who were sentenced to 20 years in prison. Vikas Garg, who was given a seven-year term, was also freed on bail. All three law students at the prestigious Jindal Global Law School in Sonipat had been convicted in March of blackmailing and raping a student.
In November 2013, the unnamed woman entered into a month-long consensual relationship with Sikri. After she broke up with him, Sikri used nude photographs of her to blackmail her, rape her, and force her to have sex with Chhabra and Garg over an 18-month period. On one occasion, Sikri and Chhabra gang-raped her. Sikri also forced the victim to purchase a sex toy so that he could watch her using it over Skype.

The three men appealed their sentences in the high court and were successfully granted bail as the court considered their appeal.
Read more: What It's Really Like to Live in the 'Rape Capital' of India
In the 12-page court order, judges Mahesh Grover and Raj Shekhar Attri write:
The testimony of the victim does offer an alternate story of casual relationship with her friends, acquaintances, adventurism and experimentation in sexual encounters and these factors would therefore, offer a compelling reasons to consider the prayer for suspension of sentence favourably particularly when the accused themselves are young and the narrative does not throw up gut wrenching violence, that normally precede or accompany such incidents.
We are conscious of the fact that allegations of the victim regarding her being threatened into submission and blackmail lends sufficient diabolism to the offence, but a careful examination of her statement again offers an alternate conclusion of misadventure stemming from a promiscuous attitude and a voyeuristic mind.
Despite the fact that her abuser was blackmailing her to stay silent, the court ruling also criticizes the victim for not telling her parents or friends about what was happening: "At no stage did she ever make any attempt to reveal her mental state to either the authorities in the college or to her parents or her friends." It also notes that the victim admitting to smoking, drinking, and to having condoms in her hostel room.

In an echo of the Brock Turner case, the court also raised concerns over the futures and education of the attackers. "The accused are young," the judges state in their ruling. "It would be a travesty if these young minds are confined to jail for an inordinate long period which would deprive them of their education, opportunity to redeem themselves and be a part of the society as normal beings."
Sexual violence activists and students at Jindal Global University have responded with anger to the court's ruling. A Change.org petition has been set up protesting their decision has already been signed by over 4,500 people.
"We believe that the focus of the judgment on the character of the victim is shameful as it veers towards victim blaming," the petition reads. "Sexual experimentation by the girl in her personal life is NOT an acceptable reason for the suspension of the sentences of the convicted rapists, as the Court claims. This judgment is a perpetuation of rape culture."
For More Stories Like This, Sign Up for Our Newsletter
The case illustrates the shortcomings of the Indian criminal justice system, which routinely fails rape survivors like other justice systems the world over. "We still have a long way to go [centering the needs of] survivors and being able to support them in the way that they need us to," Human Rights Watch spokesperson Jayshree Bajoria told Broadly in July. "There is a need for better training to ensure that rape survivors can access the criminal justice system without feeling further re-traumatized."

India made concerted efforts to tighten its laws on rape and sexual abuse, following an international outcry over the 2012 Delhi gang rape case. But activists argue that this ruling shows that laws don't count for much when the courts charged with enforcing them are still ruled by an outdated mindset.
"It doesn't matter if a girl smokes, drinks, or is sexually active – these things are irrelevant when it comes to rape or sexual assault. The only thing relevant is consent," the Change.org petition continues. "We demand that the Court understands that a patriarchal mindset, where a woman does not have sexual agency and her husband is the only one entitled to her sexuality, is not acceptable."