Photo courtesy of Sander Kaasjager
This article originally appeared on Motherboard Netherlands.
Last month, Sander Kaasjager, a Dutch competitive gamer who was once a major esports star, made a comeback 12 years after he'd stopped gaming at a professional level. Under the username "Vo0," he reached the finals of the Quake Champions world cup in Texas.
So why is this a big deal? In the competitive world of esports, careers are short and fame is perishable. Whoever passes the age of 23 is ripe for retirement. esports revolve around responsiveness, extraordinary hand-eye coordination, and plenty of spare time to spend with your PC or game console.
Kaasjager doesn't have that sort of spare time. At first glance, you'd say he's totally unsuitable to still be playing at the highest level: He's 32 years old, has a career as a business analyst, lives together with his girlfriend, and hasn't really spent a lot of time gaming in the past 12 years. His life is that of every retired global star in esports. All of these reasons make any comeback—let alone one of this size—a rare sight.
Kaasjager used to be big. He won nine international tournaments in the game Painkiller between 2004 and 2005 alone under the pseudonym Vo0 (pronounced "Voe"). At the end of 2005, he won his biggest financial trophy during a final match he lost to the legendary gamer Jonathan "Fatal1ty" Wendel. He was a guest on Dutch TV shows and the national newspaper NRC wrote a profile about him. At the age of 20, Vo0 had won nearly a quarter of a million dollars in prize money, and retired.
And now, in 2017, he's back. "I have dollar signs in my eyes again," says Kaasjager over the phone, when I ask him about his motives for a comeback. "I knew there would be a tournament in Texas, and I knew there was some prize money. In June, I heard it was a million dollars."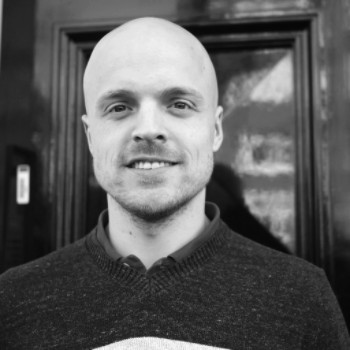 In order to have any chance of winning that money, Kaasjager had to make some lifestyle investments first. He switched from working full time to working 20 hours a week so he had more time to train—a decision his colleagues and friends responded to with doubt. Vo0's girlfriend was particularly dubious. "She said to me: 'Sander, [that was] over 10 years ago. You're 32 now. Are you still that good?'"
It turned out he wasn't. Kaasjager easily managed to pass the game mode 'duel' (one on one) in the first European qualifying tournament, but in the final qualifier he didn't finish in the top twelve. However, the Dutchman received an invitation three days before the tournament started because two Russian players had trouble with their visas. Kaasjager admits he got lucky, and for that reason, he was happy to join the tournament at all.
But everything became much more serious once he reached the quarterfinals. From that moment on, matches were played on a large stage with cameras, spotlights, and commentators. It was the ambiance Kaasjager recalled from his early days. "At that very moment, I felt the feeling I'd missed for years," he says. "I'm 32 years old, I can still do it, and I'm as good as I was back then. I'm even fitter than [I was] 12 years ago. At that moment I knew: I'm going to give it my all, and I just have to finish in the top."
Footage of the game finale on YouTube.
The finale was a special moment for the former champion. It was presented as the big comeback of one of the best shooter-players of the previous decade, and as the battle between young and old. Kaasjager says he even shed a tear. "I got emotional because it means a lot to me to play at this level. Twelve years ago, I was at this level too. The fact that I was, once again, in the final of the biggest Quake tournament ever, felt great."
"It means a lot to me," he repeats. "I've been playing these kinds of games for almost 20 years. Nowadays, you have to give up so much [to play]. It used to be easier back in then. I lived at home, went to school, and I could see friends all the time. Now I work, I pay rent, I have to stay in touch with my friends, and I have a girlfriend."
Vo0 didn't even really care that he lost his final against the 19-year-old 'Clawz' fairly easily. "I know I wasn't even supposed to be here in the first place. Am I satisfied? That's an understatement."
At age 18, Kaasjager realized that he was very good at gaming. In CPMA, a so-called mod for Quake 3, he soon became the best in the world. And then Painkiller came out. Kaasjager became famous as Vo0, received invitations for tournaments, and eventually became the world champion.
And he earned tens of thousands of dollars. What does a 20-year-old do with that money? I asked him. "Sex, drugs and rock 'n roll," he replies.
"Really?" I respond hopefully.
"Nope, not at all. I didn't spend it like crazy." Instead, Kaasjager used the money to study mechanical engineering in Dallas for six years—which is, not by accident, also the city where the QuakeCon event is held annually. "It was a lot of money, but not enough to retire," he explains. "I could live from it, and lived maybe a bit more comfortably than a normal student, but I didn't live extravagantly. That's not me."
Nevertheless, he lived the dream. He travelled from New York to Singapore, Istanbul, Rio de Janeiro, and Barcelona and got paid for it. "A world tour at the age of 20—it was the year of my life, and that applies to all the people I know from back then. They all want to go back to that moment. We all had a passion for gaming, and we were good at it: It was a dream for every 20-year-old gamer."
Esports was big back then, but it wasn't the billion-dollar industry it is now. Kaasjager was a world star in a time without Twitch, YouTube, and social media. He had fans. On the ancient IRC chat platform, there was a Vo0-channel where people could ask him things. People approached him at events for a picture.
Vo0 was worshiped because of his playing style. His fast way of moving through a level was legendary; Kaasjager was a "deadly dancer who played with his prey". He himself describes it as overwhelming the opponent. He moved (often through a combination of running, jumping, jumping jumps, and rocket jumps) as easily forwards as he did backwards. He attacked, hid, watched the clock to estimate where the opponent would be, and then launched a next attack.
For a layman, looking at someone who shoots human-like polygon characters with rapidly fast movements on a computer screen is incomprehensible. For esports fans, it was the higher art. That's why the final of the Cyberathlete Professional League in 2005—after a run-up of a year—was such a big thing. Vo0, the king of Painkiller, stood against Fatal1ty, the best gamer in the world.
It was the "greatest rivalry in computer gaming history". Throughout his career, Sander Kaasjager played against Jonathan Wendel 24 times and won 15 of those matches. He was obviously the favorite for the CPL finale at Times Square in New York. "I was expected to win, but I played a whale of a match." Fatal1ty dominated and won the main prize of $150,000, and Vo0 got 'only' a hundred grand.
In 2014, Jonathan 'Fatal1ty' Wendel, the biggest name in western esports ever, would call this clash of the titans the crown jewel to his career. Twelve years later, Kaasjager no longer considers it a traumatic experience. But still: "What if? What if I had won? Then I might have just started a fire, and continued playing. The media attention would have been much bigger than it already was." After a pause, Kaasjager continues: "But you shouldn't see life in 'what ifs.' It doesn't get you anywhere."
Not long after the finale, Kaasjager quit his career as a professional gamer. His choice wasn't a direct consequence of the loss against Fatal1ty. "I was just fed up. I was 20 years old; I wanted to relax." And so came the end of Vo0's career. He was the best Painkiller player ever and, at the time, the most famous progamer from The Netherlands.
Now, Kaasjager only plays one game: Quake Champions. He plays it a few hours a day. Perhaps it's superstition, he admits, but he avoids other games for the fear of losing his feeling with Quake. That would be disastrous. There are two other international tournaments scheduled for this year where he wants to compete: DreamHack and DreamHack Winter, which are in Denver and the Swedish Jönköping, respectively.
The return of Vo0 wasn't a one-off. Kaasjager is a business analyst, but his passion lies in the gaming arena. "My work as a business analyst doesn't give me the feeling that gaming gives. It's fun work, but it doesn't give me the rush of gaming at the highest level, where thousands of people are watching." Now that he's won again, his colleagues understand the choice. "People are reluctant until you can show them results and win something. Then they accept it. It doesn't matter if it's a big prize or fame—if it's a form of success, they're cool with it."
Once again, the sex, drugs, and rock 'n roll are left behind. The $55,000 he won in Texas (individually and as a team) went straight to his savings account. He explains that he saves the money because he'd like to buy a house later. He lives more moderately, now his income is halved. He keeps giving it all for gaming. Scaling back to part-time hours at work is a risk that needs to be paid off with a new world championship. The silver is in, but Vo0 plays for gold.
The return of a 32-year-old legendary gamer to playing at the highest level, as the veteran in a new world of gaming—it's a comeback that the esports community has never seen. It's a nice story, Kaasjager admits. It's also a good reason for him to perhaps start his own hardware brand.
And who knows: Maybe it's time for a rematch against Fatal1ty? Everyone would watch it, Kaasjager agrees, but he doesn't see that happening soon. Vo0 sent his rival a message to ask if Fatal1ty was considering of a return himself. "No, not 1-against-1, he said. The prize money is too low." Wendel has nothing to prove to anyone, but he has something to lose—at least that's how he sees it.
Perhaps we'll never get a definitive answer to the question of who's the better gamer. "Fatal1ty calls himself the best. I think I'm the best Painkiller player. The results don't lie, but I lost the big finale. Still, you'll always have these kinds of discussions: Federer or Nadal; Messi or Ronaldo…" And in this case: Vo0 or Fatal1ty.