Owner of Drug Recovery Home Caught Selling Heroin and Fentanyl to Residents
The Pennsylvania man once said his facilities "formulate a strong foundation of lasting sobriety."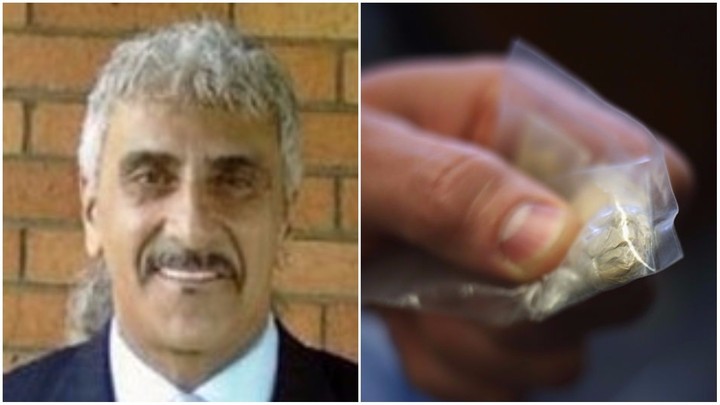 Next Step Recovery Housing; John Moore/Getty Images
A Pennsylvania man who ran recovery housing facilities for people with drug addiction was also selling them heroin and fentanyl, according to federal agents.
David Francis, 66, is the founder and CEO of Next Step Recovery Housing, which operates housing facilities in western Pennsylvania, according to its website. It claims to help people with drug problems "formulate a strong foundation of lasting sobriety and develop the skills necessary to become productive members of society." Francis, who described himself as a former addict, said in a 2006 interview, "This is what helps keep me clean, is helping other people."
But according to law enforcement sources, Francis and his associates dealt drugs out of a recovery house located in McKees Rocks, a borough just north of Pittsburgh, and Francis's nearby home. A federal criminal complaint, filed Friday, says Francis also provided a building behind his house for users to inject the drugs he'd sold them. The complaint was signed by a Drug Enforcement Administration officer.
Authorities began investigating Francis following a rash of overdoses in the area. Between February 2016 and September 2017, police were called to the vicinity of the recovery house 11 times to respond to drug overdoses, according to the complaint.
Several confidential sources pointed to Francis, according to the complaint. One described him as providing "large quantities of fentanyl/heroin" to recovery house residents and others in the area. Another source allegedly claimed that fentanyl provided by Francis had led to a fatal overdose in May.
In late September, police nabbed a suspect who claimed to have known Francis for 20 years, having first met him at the recovery facility. The suspect claimed to have bought fentanyl/heroin from Francis three days earlier, and allegedly testified to having seen him with large quantities of fentanyl.
On Friday morning, federal drug enforcement agents raided the recovery house and Francis's home. They found three people in the house who said "they had been using drugs all night," according to the complaint, and said Francis had provided them high-quality "China white," a designer opioid. There were used syringes and empty stamp bags, or wax-coated bags often used to hold heroin.
Officers broke down the door at Francis' house and found him leaving the bedroom. In the bedroom closet they found five bricks of fentanyl, multiple digital scales, and thousands of empty stamp bags, according to the complaint.
Following the raid, Francis briefly appeared in US District Court in Pittsburgh on Friday afternoon. The Pittsburgh Post-Gazette reported that he appeared "disheveled and disoriented" and told the judge he was going through withdrawal. He faces a charge of possession with intent to distribute fentanyl and was led away to jail in handcuffs and shackles. Francis has a hearing scheduled for Wednesday.
Read This Next: Drug Addiction Centers in Maine Are Relying on God for Help
Stories