It's Thursday, January 10, and a New Taco Bell Billboard Inexplicably Dispenses Cheese
Plus, what Justin Trudeau won't do for a beer.
Photo by SAUL LOEB/AFP/Getty Images
Welcome to Off-Menu, where we'll be rounding up all the food news and food-adjacent internet ephemera that delighted, fascinated, or infuriated us this morning.
News
Not News
Something (Not Actually) Nice
Has Kevin Hart Ever Seen an Onion? MUNCHIES Investigates.
Buy This Bucket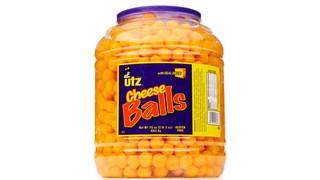 Remember these? Put these out at your party, and I guarantee it'll be a good time.