The music began just minutes after we'd sidled up to the church's open door in Zinacantán, coaxing dozens of men—some in jeans and cowboy hats, some in white pants and flat-brimmed palm hats draped with ribbons—into a slow, shuffling dance. Between them, they passed a 2-liter Coca-Cola bottle that looked like it hadn't seen actual Coca-Cola in quite a while. Inside was pox, a ceremonial liquor used for Tzotzil Maya ceremonies for centuries.
Pox, long protected and used solely by the Tzotzil Maya, is slowly emerging from the mountains of Chiapas, Mexico and showing up in small "posherias" and craft bars from the nearby city of San Cristobal de las Casas all the way to the Yucatán Peninsula and Mexico City. Originally, the ritual alcohol was made solely of fermented corn, but in recent generations the recipe has been tweaked to include sugar cane and sometimes wheat. The result is something wholly unique that's smoother and more drinkable than moonshine, a little bit sweet but far smokier than rum.
The origins of pox are ancient ones, dating back at least as far as what archaeologists call the Classic Maya period (300-900 CE). In 1524, the first Spanish reconnaissance mission arrived in the highlands of Chiapas, bringing with them a missionary zeal to convert the natives to Catholicism. Resistance to the foreigners and their religion has remained strong for 500 years—in towns like Chamula and Zinacantán, pox is an unacknowledged symbol of Tzotzil self-determination.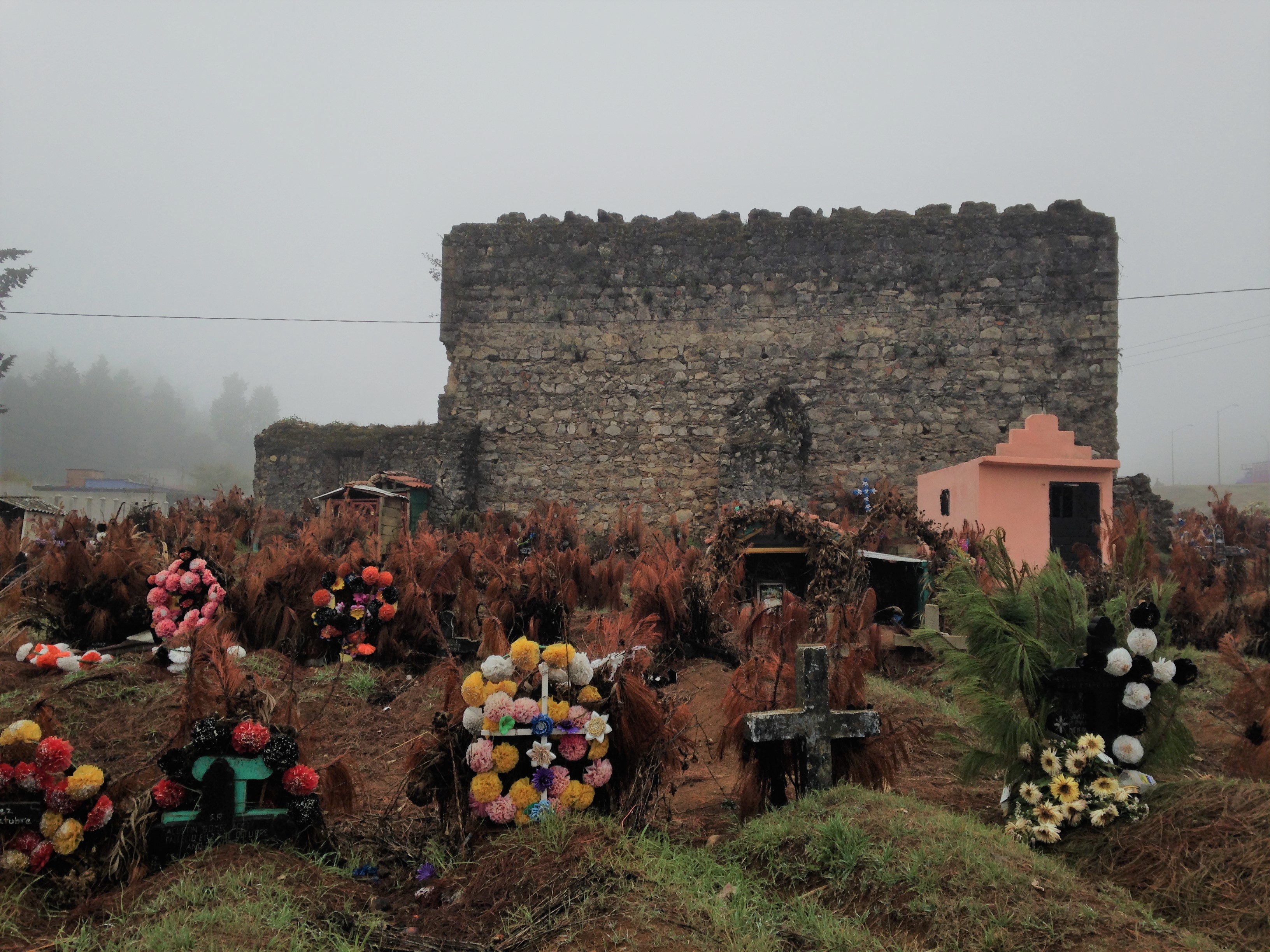 Politically, Chamula is considered an autonomous entity that is outside the control of the Mexican state. The town of around 3500 people has its own police force and forbids entry to the Mexican military. Chamula's beating heart is a cathedral where pox has a starring role. The church has no pews—pine needles from the mountain forests form a carpet for kneeling parishioners—and no priest commanding the service. Instead, individual curanderos (healers) and spiritual guides lead small family groups in private rituals, huddled over candles melting into the floor. They sip the pox, sometimes spill it onto the ground, and murmur prayers in Tzotzil. Dozens of wooden saints are lined up around the cathedral's perimeter, surrounded by hundreds of burning candles. At the back of the church, a line of parents hold mewling babies waiting for their turn to be baptized by a man wearing the fuzzy white goat hair tunic of the region's spiritual leaders. Photos of the cathedral's interior are strictly forbidden.
Just 15 minutes away by car, the Tzotzil men in Zinacantán dance, becoming increasingly drunk as the minutes pass. One man, who has the glazed look of the deeply inebriated, dances with gusto then, in a flourish, stumbles out of the church, hands outstretched, and grabs my breasts. (Women aren't generally allowed in this ritual, and now I see why.)
Less than a decade ago, back in the state's cultural capital San Cristobal de las Casas, entrepreneur Julio de la Cruz was the first to ferment and sell pox outside of the Tzotzil community. He opened the city's first pox tasting room, La Posheria, in 2010. His brand, Pox Bankilal, is sold in a single-distilled version (53% alcohol), a double-distilled version (39% alcohol) and in four flavors: coffee, coconut, chocolate and vanilla. In a hole-in-the-wall tasting room on San Cristobal's pedestrian street El Andador Real de Guadalupe, his pox is served with orange slices dusted with coffee and a piece of chocolate.
---
---
Since 2012, when Chiapas certified the liquor to be sold outside the state, commercial pox brands have begun to pop up at artisan cocktail bars and high-end restaurants like Catch in Playa del Carmen. Posherias, like de la Cruz's second outfit, La Posheria Mérida, on the historic avenue Paseo de Montejo in the capital of Yucatán state, and La Poxeria in Mexico City's hip Roma Norte neighborhood, are slowly bringing this ancient alcohol into modern view.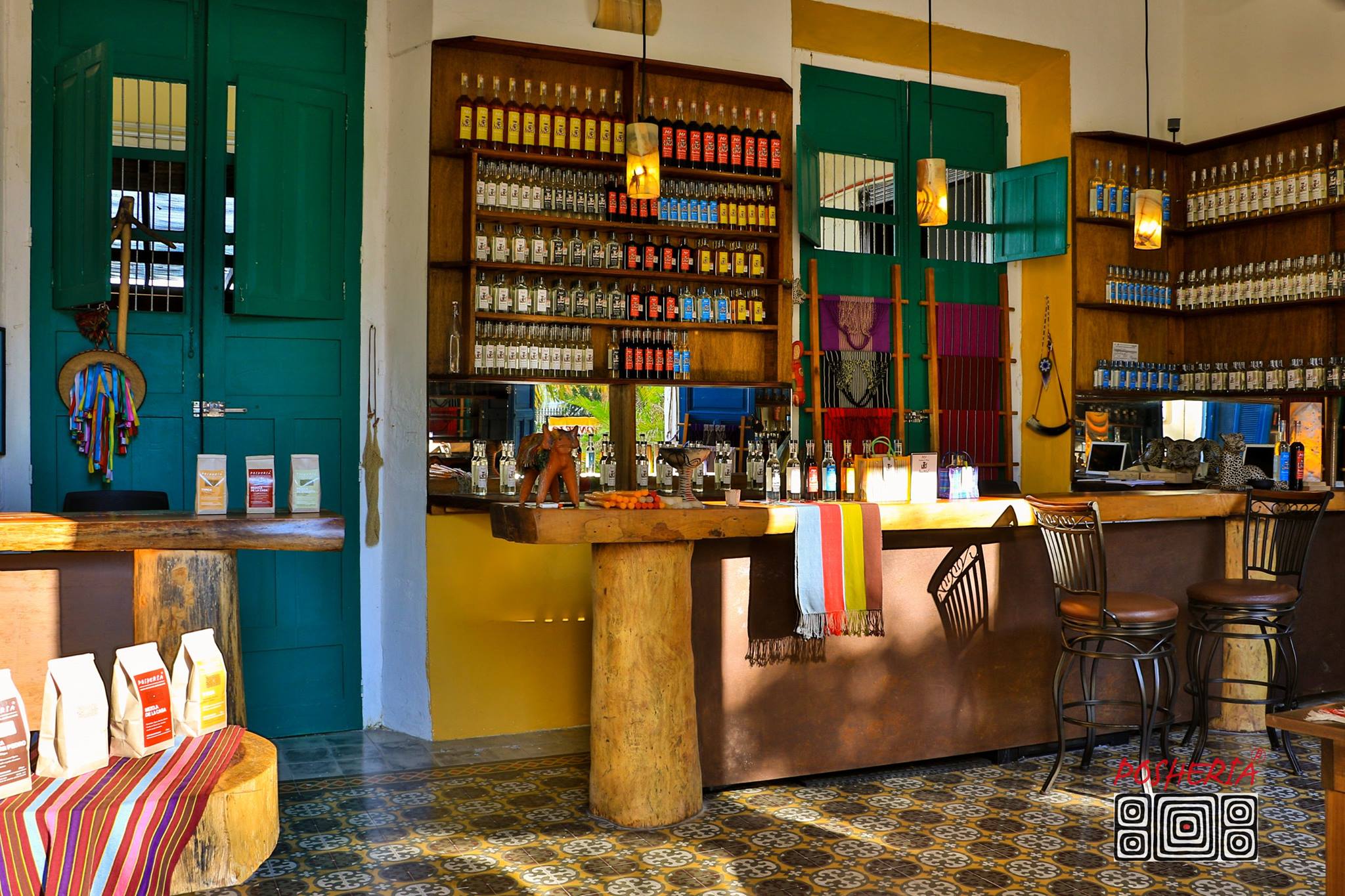 For now, pox is only available in Mexico, but if de la Cruz has his way, his liquor will soon be sold under the label Pox Posheria in the United States. "I have a distributor interested in New York," he says, but given the complexity of exportation, he's not sure when it will become available. But since it's already been centuries, a little more waiting isn't the end of the world.