A prisoner in a cell at HMP Chelmsford (Photo: Andrew Parsons/PA Archive/PA Images)
Prisons in the UK have reached a crisis point. The inmate population has risen by 93 percent since 1993, and last year, the UK saw the worst prison riot in more than 25 years unfold over a 12-hour period at HMP Birmingham prison. If that wasn't enough, suicide rates have reached an all-time high—with 113 self-inflicted deaths in the year up to March 2017—and the formerly legal synthetic marijuana is wreaking havoc in prisons up and down the country.
How did we get here? And what have the changes looked like from the inside? I spoke to prison officers who've worked through various decades since the 1970s about how UK prisons have changed over the past 50 years.
Proper discipline—that's what they need in prisons nowadays. When I started working as a correctional officer in 1972, the death penalty had only been abolished a few years before, so it was a time when inmates were genuinely afraid of the system, and I don't think that was a bad thing.
We had a lot more power than these young kids do now, but then again we didn't have to sit at computers messing around with all these reports and that malarky—we were just expected to go in and keep the inmates under control. We had to make sure they were all fed and watered, exercised, clean, and tidy, and if there were any problems, we just dealt with them—without having to fill in 100 forms to say why we did it.
Of course, it was hard at times, but nothing like what it's like now, with all these legal drugs and hallucinogenic stuff. You had your drug addicts, but it was mainly heroin. They'd take in their cells at night to help them get out of their heads a bit, so they were no bother.
---
WATCH: Inside Brazil's Biggest Prison Beauty Pageant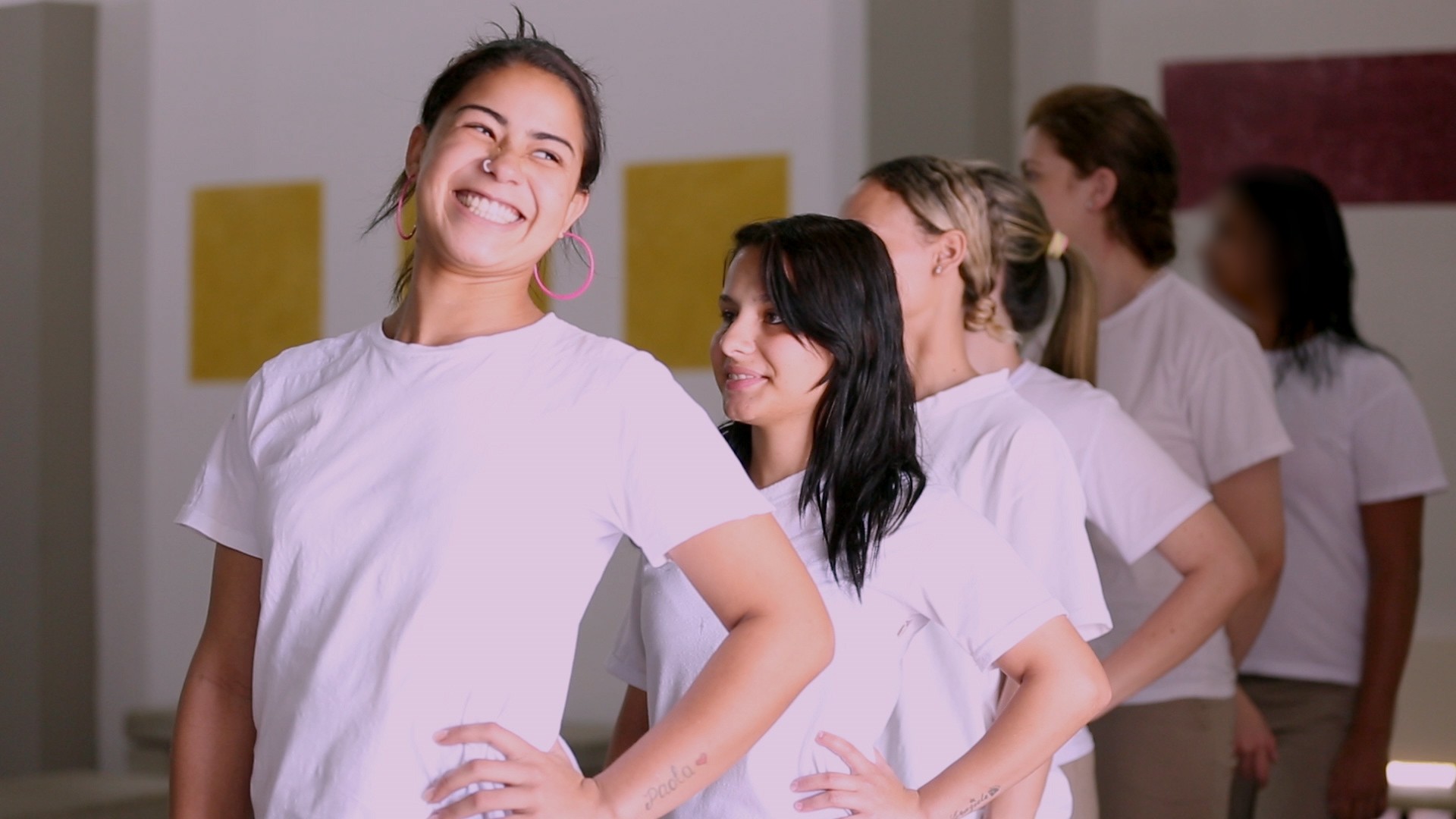 ---
I joined the prison service before Fresh Start was implemented, in 1987. It was a new initiative set up by the government to get more people into the prison service. It meant that prison officers went from earning about $11,600 a year to $19,000. But prison officers were already earning about $28,000 on overtime because there wasn't enough staff, so there was a lot of money to be earned.
Then the government said, "Hang on a minute, let's pull the purse strings a bit here," and they recruited more people but refused to pay any more overtime. A lot of officers, especially those earning the big bucks, were angry because they were no longer eligible. More staff, no overtime. It caused a lot of animosity, but it made prisons a good place to work because you had the numbers to look out for people. There were about 11 officers for every block of 70 prisoners.
I worked in Glen Parva, a young offenders prison. When I saw a boy that was down in the dumps because he'd had a bad visit, or he'd gotten broken up with while locked up, I'd be able to have the time to sit with them and reassure them. But now there's just not the staff—the number of prison officers in each jail was slashed—and the management is young, frisky little monkeys, who micromanage everything; as long as their boxes are ticked, they don't care about anything else.
How do you say to a guy, "Don't worry, I'll see you in three days time?" The human element was removed from the job, and that is not what I signed up for.
I started working in Gartree prison in the late 80s when it was a Cat A prison. I got there just in time for the helicopter escape.
It was a few years after that private prisons started to come in. When the first new prison was built, the prison service lost the bidding and a private company got it. Because it was a brand-new prison, it was all electronic, and you only had two officers to 150 prisoners.
Then, when the private sector did it, the government followed suit. There was no way the prison service could compete. We had auditors coming into prisons to benchmark and say, "You don't need this task any longer, so this officer can go."
We had to downscale. We kept the same number of prisoners, but the prison officers just weren't needed any longer, because the prison service claimed it could be a done a lot cheaper.
The problem was that a lot of the units—psychiatry, probation, drugs awareness, and the like—were fired. The good work that was carried out previously was in decline. You only had a handful of prisoners who actually got what they needed to change their lives.
"It's the best and the worst job in the world—it's hard always wishing you could do more."
I work in a sex offenders prison, where serious self-harm is particularly prevalent, and the lack of support available to prisoners is astonishing. There are mental health nurses on site who they can have appointments with if they need to talk, but there can be a three-month wait for a first appointment, and even then they only have half-hour sessions once a week, which isn't going to do much to improve the life of a suicidal manic depressive.
I joined the prison service to change the lives of people society has discarded, but we're so short-staffed with ever-increasing workloads, and the time I have to talk to prisoners who need me most is dwindling year after year.
I love working in the prison service, but I'm not paid enough to have urine thrown at me, or be exposed to hepatitis-infected blood, or be punched in the face. These issues are just exasperated by the discontentment of inmates.
Synthetic pot is one of the biggest problems we have to deal with. It's the worst because you can't smell it, so it's really hard to detect. If you're patrolling a wing and smell cannabis, you can pretty much sniff it out and find the cell, whereas synthetic pot is completely odorless, and it looks just like tobacco, which prisoners are allowed.
I've seen inmates who smoked synthetic pot naked on all fours, going round in circles in their cell barking like a dog; then the next day, they'll have no recollection of it. I've seen inmates try to run through a metal cell door.
It's the best and the worst job in the world. You're often dealing with people with severe mental health problems who should be in a hospital, but they're in your wing. You don't have the time to help inmates doing simple things like reading, writing, or filling in a form or getting ready for court. It's hard always wishing you could do more.
Follow Sophie Brown on Twitter.