We Weigh the Merits of Record Store Day on Episode 10 of the THUMP Podcast
We also talk about our new harm reduction series and go behind the scenes on our Cashmere Cat cover story.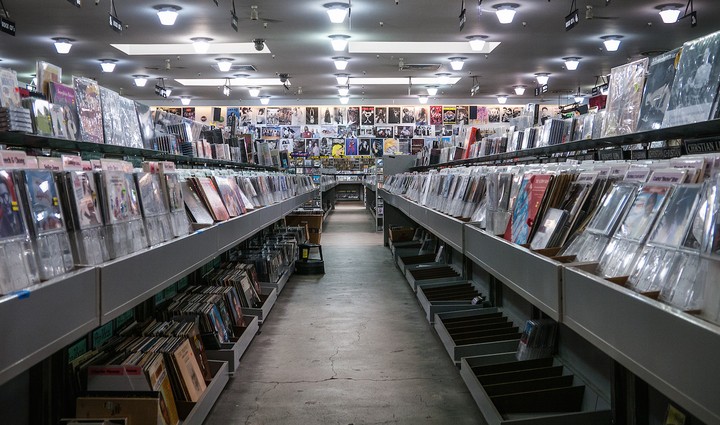 Photo by Jumilla/Via Flickr
Hey, it's our tenth episode! That's a nice round number. This week, Emilie's brought on our News Editor Anna Codrea-Rado, Managing Editor Colin Joyce, and Social Editor Dillon Riley for a spin through some of this week's dance music news. Anna talks about a piece she's written about the language we use to report on drug deaths at music events—one of the first articles in a series about harm reduction that we'll be running throughout this summer's festival season.
Colin gives us a walk through of his cover story on the reclusive producer Cashmere Cat, who's set to release his debut album 9 this Friday. Finally, to celebrate everyone's favorite holiday—Record Store Day—Dillon recounts a stressful trip to a local music megastore, and we discuss the event's continued relevance after nearly a decade in existence.