As cable loses more and more subscribers, it's clear something's got to give. Sling TV and PlayStation Vue, over-the-top (OTT) linear TV streaming services, have been offering live channels without a contract successfully for about a year now. AT&T released its own cable TV replacement, DIRECTV NOW, and quickly hit 200,00 subscribers—though not without some complaints to the FCC along the way. And most recently, fuboTV came out of left field with its own sports-centered take on live streaming.
And now it's YouTube's turn.
"Consumers have made it clear that they want live TV without all the hassle," Christian Oestlien, Product Management Director, said in a blog post announcing YouTube TV. "We're bringing the best of the YouTube experience to live TV."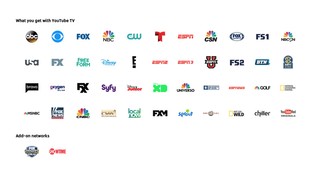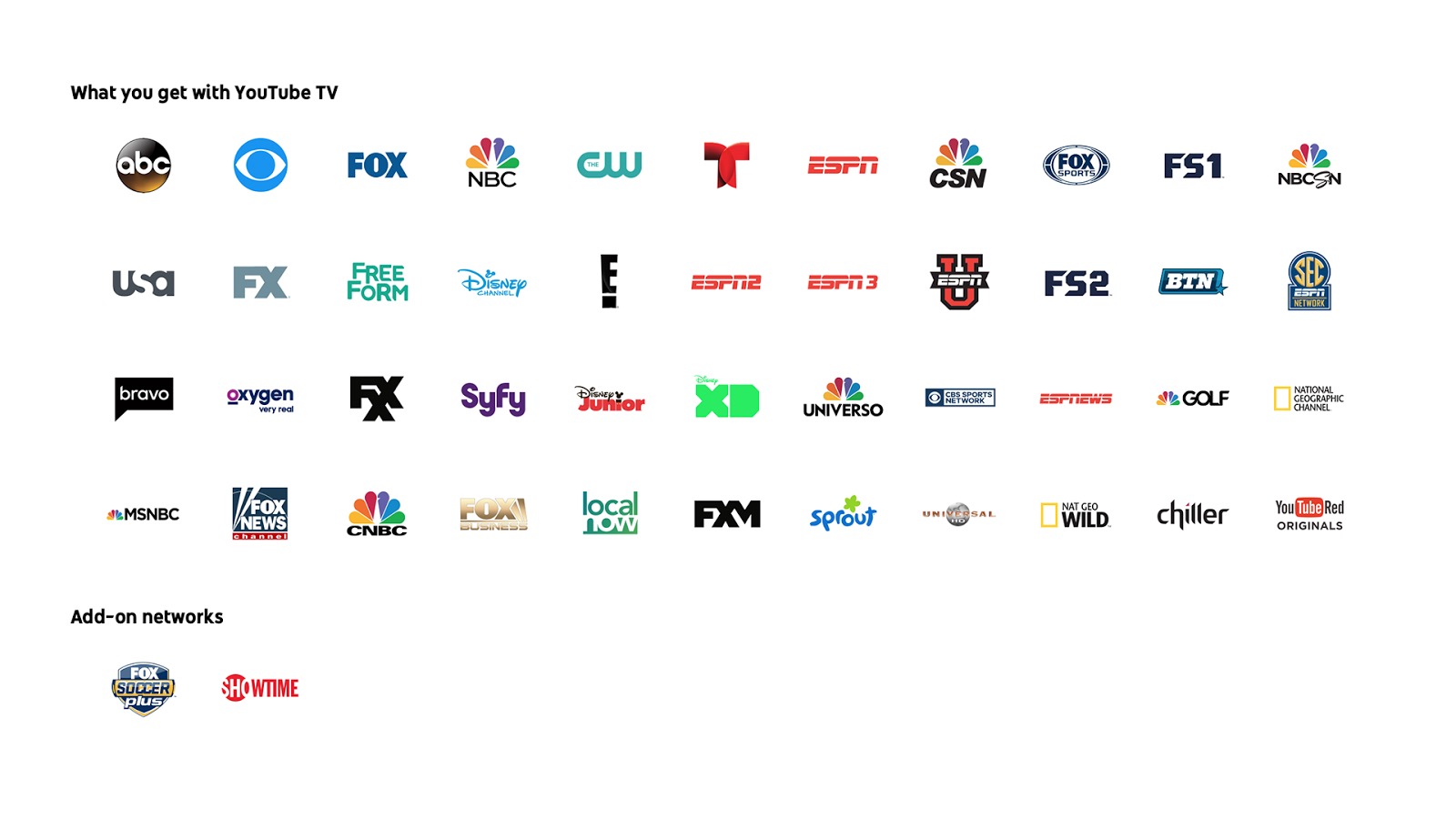 Oestlien then lays out his pitch for the streaming service: live feeds of all the major broadcast networks (ABC, CBS, FOX, and NBC), along with popular channels like ESPN, FX, and USA, as well as YouTube Red originals. YouTube TV will also offer a cloud DVR with unlimited storage, all at a $35 per month price point with no contract.

While the service sounds promising, like all live streaming services on the market, it has its shortcomings. According to Oestlien, YouTube TV will be "available soon in the largest U.S. markets and quickly expand to cover more cities across the country."
Why only start in select markets? Simple: it hasn't yet secured deals with all local affiliates. It's the same problem that kept Apple out of the streaming game. It's also the same problem that forced Sony to expand Vue across the nation without live locals in all markets.
It's easy in the owned-and-operated markets like New York City, where the major broadcast networks own the local stations. However, things get a lot more complicated when you try to branch out and work deals in areas where that's not the case. It's a battle no streaming service has won up to this point. And it remains to be seen if YouTube can finally break down the barriers.
Even taking into account YouTube's apparent strategic goal of having plenty of live sports, the current channel lineup has some glaring holes. No Viacom channels. No AMC Networks. No HBO add-ons. This leaves it looking pretty thin when compared to something like Sling TV that offers lots of channels at a lower price point.
With no firm release date set, limited availability in the beginning, and some important channel omissions, it may be a while before YouTube TV puts the nail in cable's coffin.