Farm-to-table cooking is easy when you're in a bread basket like California. When you're out in the Nevada desert, not so much. In Las Vegas, chefs have no shortage of incredible ingredients to work with—they're just not usually local.

"The money speaks for itself on the Strip," said chef Brian Howard. "We're getting seafood flown in straight out of the water in under 24 hours from the dock to the dish."
But Howard didn't open a restaurant on the Strip. He didn't even open one in a hotel. Instead, the Detroit-born chef opened his new restaurant Sparrow + Wolf in Chinatown, a six-minute drive from the infamous Las Vegas Boulevard.
"I can have the same margins a hotel restaurant has, just without the $9 million overhead," Howard said. "Chinatown is an industry neighborhood. There's crazy-good food on this street."
Most of the crazy-good food in the neighborhood is Asian. Diners can find amazing hand-pulled noodles and dim sum and sushi galore. Howard doesn't want to put a label on what he's cooking, but it is globally influenced, and particularly inspired by the Chinatown area in terms of ingredients.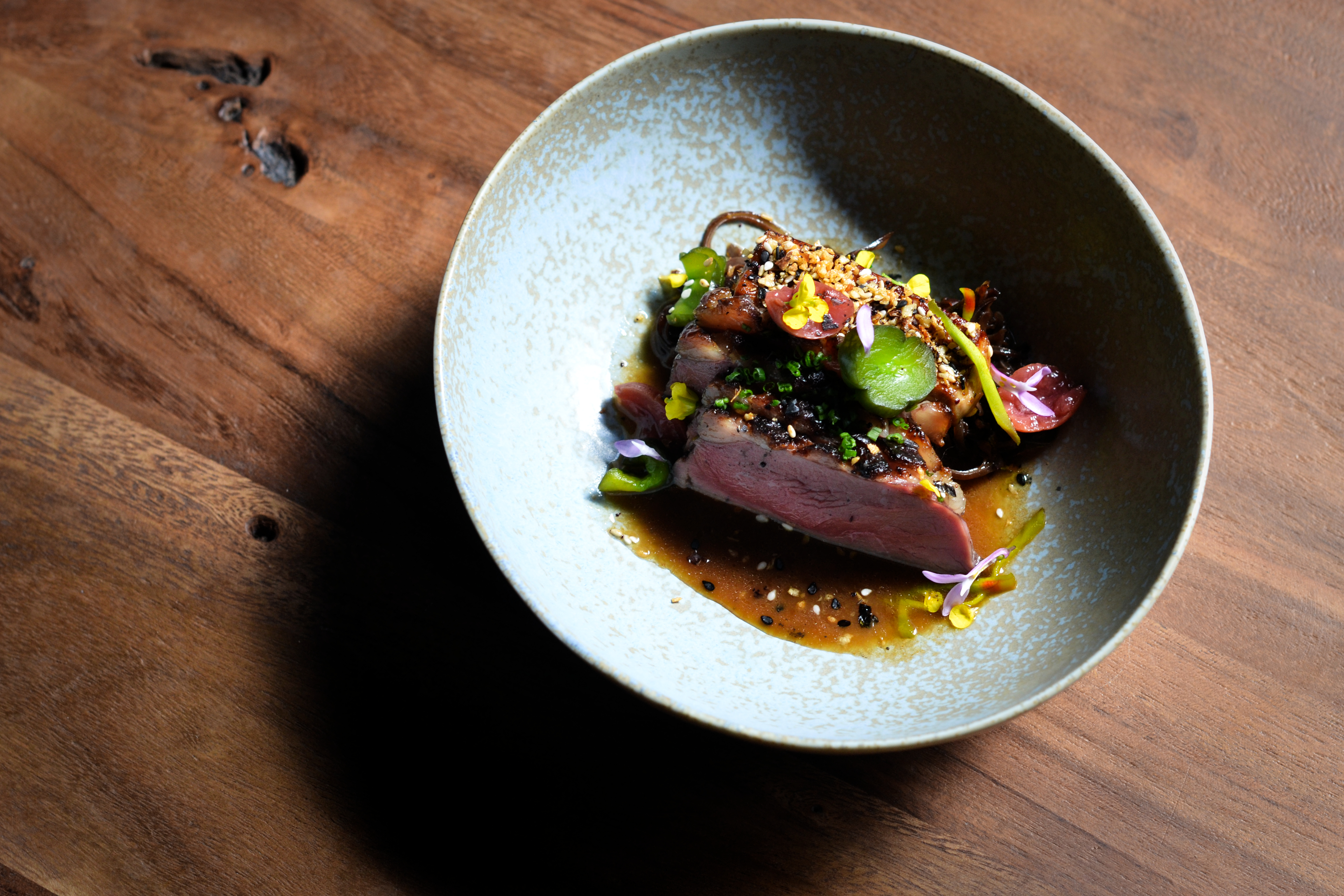 "We call it seasonal American or neighborhood cookery. It's really based upon being influenced by the neighborhood that we're in," Howard said.
It's an interesting departure for a chef who's spent 17 years in Vegas cooking with the likes of David Myers at Comme Ça, and opening Thomas Keller's Bouchon Bistro at The Venetian, but a move that more and more chef-restaurateurs are going for around the country. Howard is forgoing white tablecloths for a more dressed down approach to fine dining.
"It's really about being ingredient-driven, what's available at the time, whether that's here in the markets or something that we come across that's really fun," Howard said.
Focusing on ingredients has changed over the course of Howard's career in Vegas. With the farm-to-table movement in full swing all over America, Las Vegans and their visiting guests are getting access to locally sourced food, as well.
"Local produce is on the rise. We are in the desert and I think the community we have here is very tight-knit, very focused on growing," Howard said. He explained that there are some farms within 200 miles of Vegas, like good livestock in Fallon, Nevada.
One of the biggest potential game changers for the Vegas local produce situation is Urban Seed, Inc., a vertical aeroponic farming start-up hoping to transform the entire planet.
"Starting in Las Vegas and moving across the world, our proprietary systems allow us to grow nutrient-dense produce locally giving every community the opportunity to access fresh food," The Urban Seed, Inc. website reads.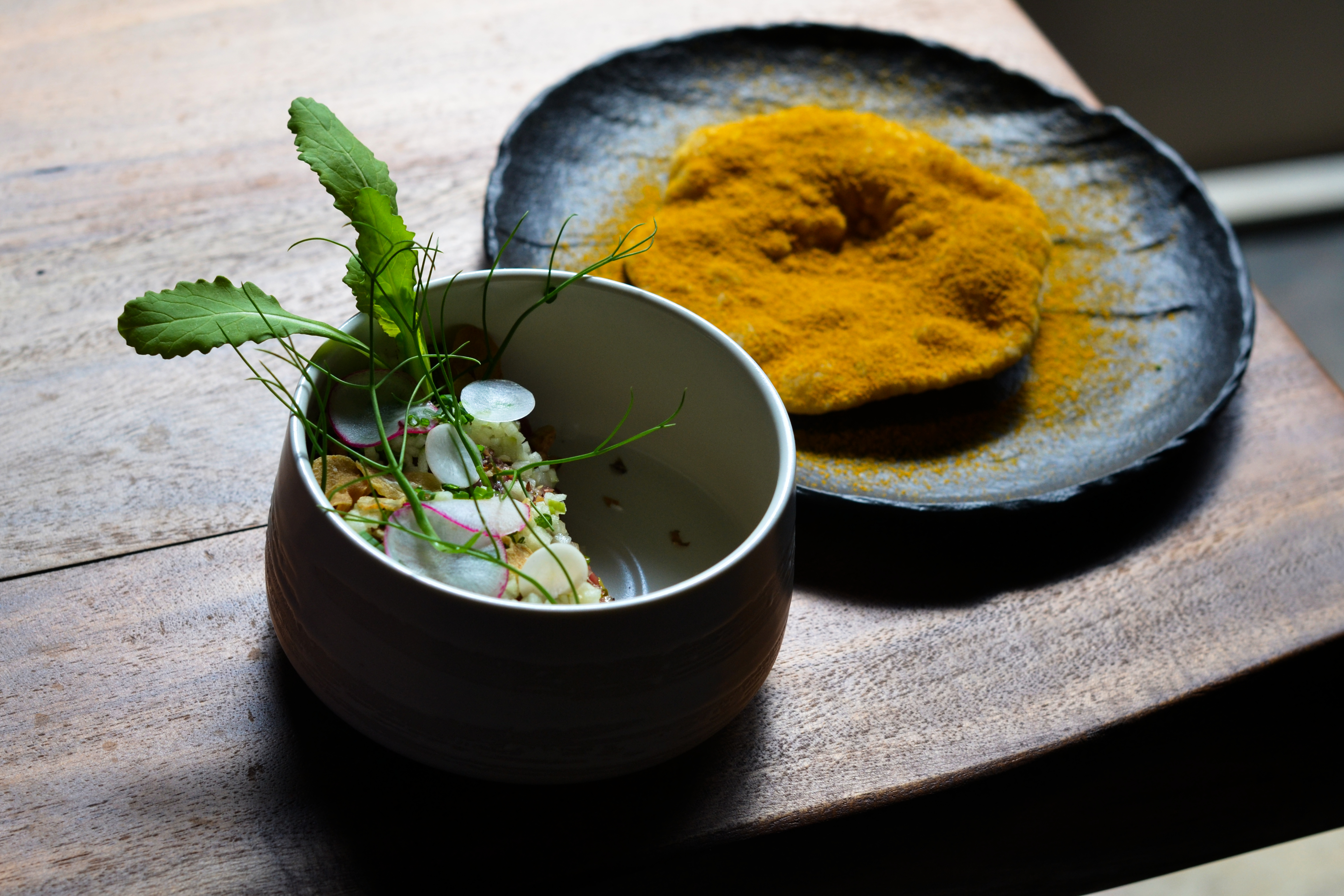 Howard is on the company's culinary board, working with local chefs to figure out what heirloom vegetables, leafy greens, herbs, and fruits to grow in the centrally located collection of greenhouses. He hopes that the system can get up and running by summer.
"It's picked the day it gets ordered. How great is that to feature a product at its freshest peak?"
Beyond perfectly ripe fruits and vegetables, Urban Seed, Inc. offers chefs the opportunity to source ingredients in a more environmentally sustainable way. The farm is within three miles of any kitchen in town, and uses less packaging to transport.
"We want to do our best to reduce our carbon footprint and do what we can to be as responsible and sustainable with everything we do," Howard said.
Sparrow + Wolf opens its doors to diners this spring, and even if Sin City isn't clamoring to support local farmers, Howard's low-key live-fire focus may be enough to entice guests and push the same agenda nonetheless.