iStock // Getty Images
Editor's Note 1/18/19: The Smorgasburg x VICE Night Market is back at Villain tonight, and in honor of Showtime's new show Black Monday, about the worldwide stock market crash of 1987, the evening will be 1980s-themed. Eighties-inspired attire is encouraged, a DJ will be playing '80s music, food and beverage prices will be 56 percent off to reflect '80s prices, and the drinks will be retro. Which is why we thought it was the perfect time to remember and celebrate the rise (and possible return) of white zinfandel.
I was a classy high school kid. While all my friends were chugging semi-warm Bud Light at the Dania Beach Pier in Broward County, Florida, my red Solo cup ranneth over with wine, specifically white zinfandel, served over ice.
Like many teenagers with their early booze of choice, and much of the wine-buying public with white zin, I graduated past the honeyed aromas of melon and strawberry as my palate evolved, moving onto more complex or, at least, less sugary wines as I aged.
I thought I had called it quits with white zin. Until I was coaxed back recently. No, not by a nostalgic urge to indulge in the Sutter Home of my youth. But rather by an encounter with a new style of white zinfandel by Laura Michael Wines on a recent trip to Napa.
Now it's clear: White zinfandel is back, this time for more serious wine drinkers who prefer the dryer, more mature expressions of Provencal-style rosés. Respected California winemakers are reclaiming the white zinfandel name and honoring the long-misunderstood history of America's first pink wine. Stop by Michael Mina's flagship restaurant in San Francisco or Mignon in Los Angeles, and you can order a glass of a new, refined interpretation of the pink stuff in the form of The End of Nowhere's #1 Crush made in Amador County, California.
The white zin renaissance started around the time Turley Wine Cellars released their dry version in 2011. Two years later, alcohol aficionado (and ironic internet tastemaker) Bill Murray was spotted drinking white zin. (He also likes to drink Champagne with ice—so, yes, great minds do think alike.)
And it's not like it ever totally went away in spite of all the jokes about it serving as the 'wine for people who don't actually like wine' and the "Friends don't let friends drink white zinfandel" t-shirts. White zin is a $301 million category that still sells like gangbusters in places like Pennsylvania, West Virginia, Georgia, Louisiana, and South Carolina according to data provided by Sutter Home. One in ten American wine drinkers still consumes white zinfandel.
The brand that created the "blush" liquid, has been displayed in the Smithsonian for its contributions to the U.S. wine industry and it received Wine Spectator's Distinguished Service Award in 1994 for "having introduced more Americans to wine on the table than anyone in history."
California's oldest vineyards, planted in the mid 1800s, were and still are mostly all Zinfandel (and California mixed black blends). These vines, which originated in Croatia and later moved into Italy, were spawned out of a nursery in the Habsburg Empire and made their way to upstate New York, then eventually the Golden State. They were planted there by newly arrived Croatian, Italian, and Portuguese immigrants, says Morgan Harris, the head sommelier for Angler by Saison Hospitality Group, "The variety has the longest continual history of producing quality wine in America, certainly in California."
The varietal came under threat when Julia Child exposed Americans to the joys of French cuisine and Old World-style wines in the early 1960s. Cabernet- and merlot-based red Bordeaux's, Burgundy-style chardonnay and pinot noirs started taking over California's vineyards.
Even Sutter Home winemaker Bob Trinchero was looking to France when he first used a process known as saignée to bleed off the excess pink-tinged juice to strengthen a red batch of Zinfandel. He called this first French-style rosé, which was essentially a by-product of his red, Oeil de Perdrix ("Eye of the Partridge").
A stuck-fermentation in 1975 stalled all the grape sugars of the saignée from being converted into alcohol, leaving a high sugar content in the juice. Trinchero decided to bottle it anyway and white zin was born. By the end of the 1970s, more than half of Trinchero's 50,000 cases of wine were made of white zinfandel. By 1987, Sutter Home had sold 4.5 million cases.
"The American palate had already been primed for wines like this," says Victoria James, beverage director Cote Korean Steakhouse, author of DRINK PINK, A Celebration of Rosé. "Where our generation thinks shitty old school white zin, our parents think Mateus or Lancers: it's the same concept of sweet bulk-made pink wine."
But it wasn't just the the familiarity with sugary wines that readied the U.S. market for white zinfandel, Americans had long been groomed to favor sweet tastes.
According to Paul Freedman, author Ten Restaurants That Changed America, early American cookbooks were always heavy on the desserts, but once processed food became a staple, sugar became ubiquitous. "Our salad dressings have sugar, our barbecue sauce has sugar," he says. "We have a lot of hidden sugar...that's really why we consume more sugar than any other country."
Historically, sweetness was associated with femininity and frivolity. Dating back to European tradition, Freedman says, it was believed that women preferred to eat light foods and make up for it with fancy desserts.
Those assumptions directly correlate to the disparagement of white zin and, until recently, most rosé. "Red zinfandel," says Freedman, explaining the gendered dissonance, "Is a strong, heated wine. White zin is emasculated Zinfandel."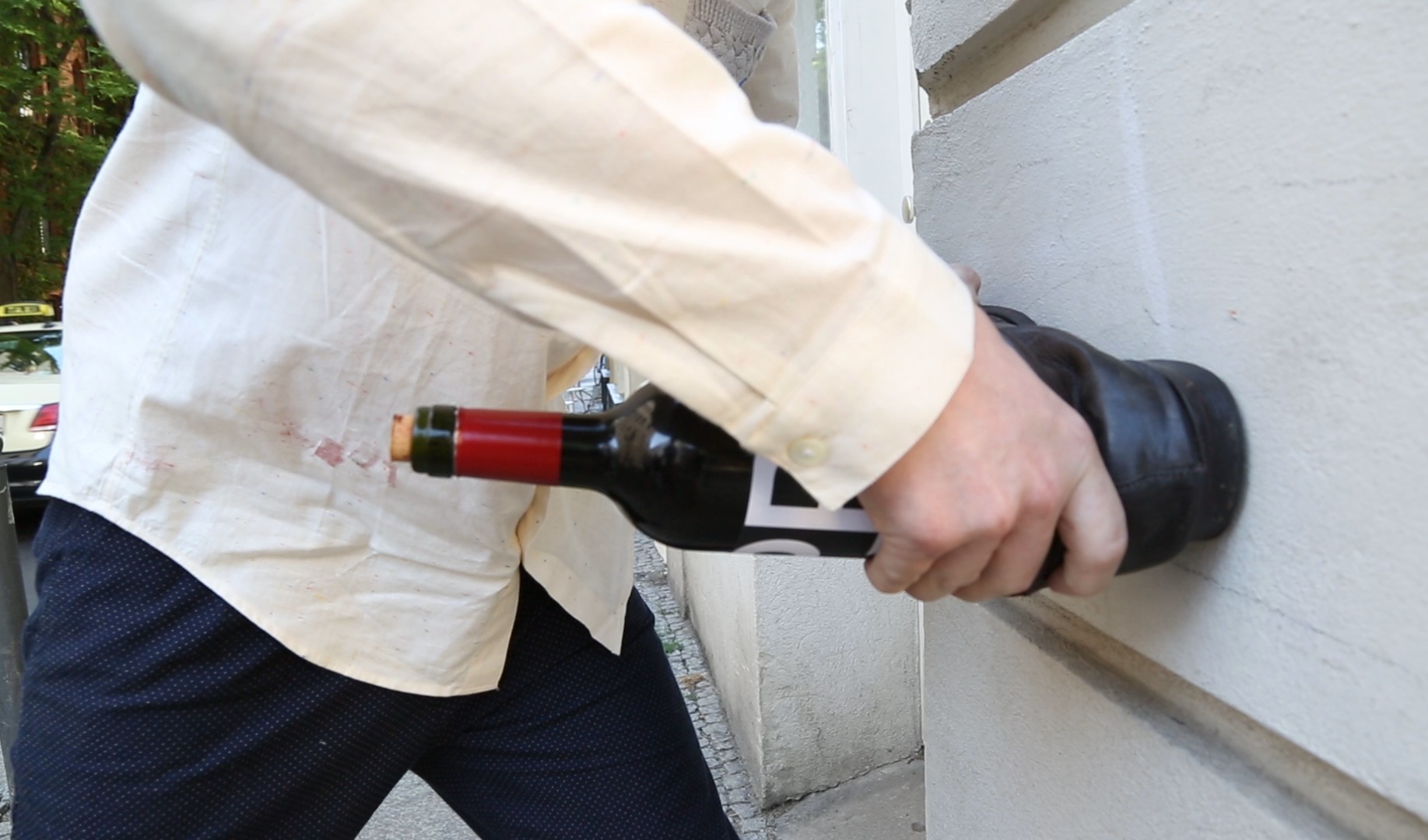 Christina Turley, marketing director for Turley Wine Cellars, who came up with the idea to create a dry rosé of Zinfandel, long thought of it as feminine. "My connotation was 1980s ladies with long red fingernails sipping blush wine and watching soap operas," she says. "I wonder if it had been marketed the same way to both genders whether it would be considered as derogatory as it was."
Multiple factors have helped propel pink wine past gender and flavor stereotypes in the past couple decades. Think "Brosé" for men. American palates now appreciate kale, hoppy IPAs, and herbal Amaro. French brands like Whispering Angel began marketing their traditional unsweet rosés to Americans, transforming the coral-colored liquid from an object of derision into an aspirational status symbol. "More in the way Champagne is treated," says Kristin Tice Studeman, founder of the Rosé Project. "It became something that had an association with a certain lifestyle you had or want."
Rosé made from a wide spectrum of traditional European varietals, in turn created a new market for pink wines. And white zinfandel stepped in.
Many of those original 19th century vineyards, planted by newly minted Americans, are still producing grapes today. That fruit is used for Turley's white zinfandel, which has graced the wine list at Curtis Stone's Beverly Hills tasting menu concept Maude. It was described at Texsom Sommelier Conference by certified sommelier Tom Thornton as, "Delightfully subversive—dry, and a bit funky with tart strawberry and wet stone."
Old Zin vines are also used for The End of Nowhere's #1 Crush, made in the birthplace of white zin. Winemaker Chris Walsh picks his fruit early to give it good acid and a citrusy, peachy nose. "It's something I thought would be fun to rehab because it had such a stigma," he says.
The best examples of the current crop are treated in much the same way as those curvaceous salmon-hued bottle from Southern France made from the most American of wine grapes. Clusters are picked for the sole purpose of making rosé, resulting in a tart finish with aromas of citrus and varying shades of pink depending on the growing conditions of the year.
I'm glad they've brought it back to life. As I sat at my Los Angeles kitchen table looking at the hills and traffic on I-5, sipping the lemon and stone fruit aromas of a 2017 #1 Crush, I thought back to my days partying on a Florida beach. I've come along way since then—and so has white zin.
---
Click here to RSVP for free, purchase premium tickets, or learn more about the Smorgasburg x VICE Night Markets.