One of the tallest residential buildings in the world, the Dubai Torch Tower, caught fire for the second time Friday morning. The United Arab Emirates has witnessed five skyscraper fires since 2015.
Emergency crews were able to extinguish the fire within hours, and there have been no serious injuries or casualties reported. The cause of the fire remains unknown.
Exterior side panels, known as cladding, were credited with the acceleration of the tower's first fire in 2015. The flammable siding has also been blamed for the rapid spread of the blaze at Grenfell Tower in London, where at least 80 people were killed this past June.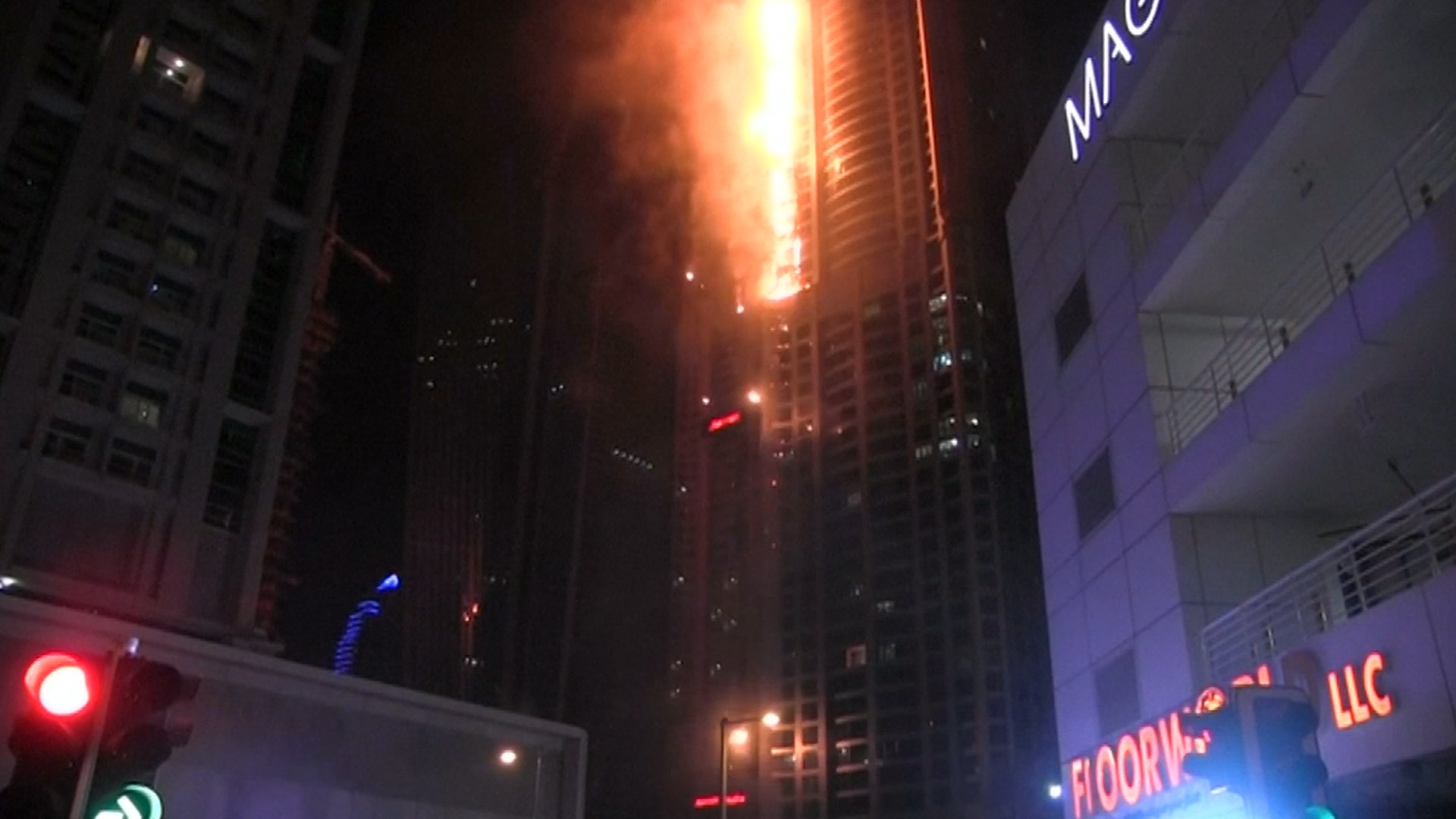 The U.A.E. has reported that more than 30,000 buildings in the Emirate are constructed with potentially dangerous siding. A new Fire and Life Safety Code was announced in January to address the problem with new building regulations.