This article originally appeared on Creators.
Indianapolis' Tube Factory Artspace is best understood not as a structure, but as a multifaceted art practice on a municipal scale. Heralded in The Guardian as a "fairer form of gentrification," art collective Big Car's maker space and community center is the central hub for their efforts to invigorate the Garfield Park neighborhood, buoyed by ten houses owned by the collective, a second renovated factory, and a sound-art gallery and radio station.

"One thing that sets us apart is that we operate as a community center and a museum," Big Car co-founder and Tube Factory commissioning curator Shauta Marsh tells Creators. Tube Factory is used for neighborhood association meetings, clubs, classes, and other events, as well as showing art and providing work spaces and a tool library.
"So on a typical Monday night you might have the book club, and a bilingual yoga class that we do, and a different kind of conversation that one of our artists has been organizing on feminist issues, and then people working downstairs in the wood shop, and people coming in just to check out the exhibits," Jim Walker, founder, CEO, and lead artist of Big Car (and Marsh's husband) says.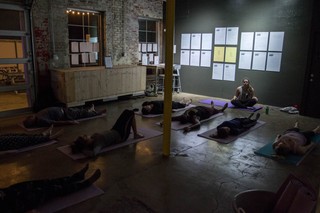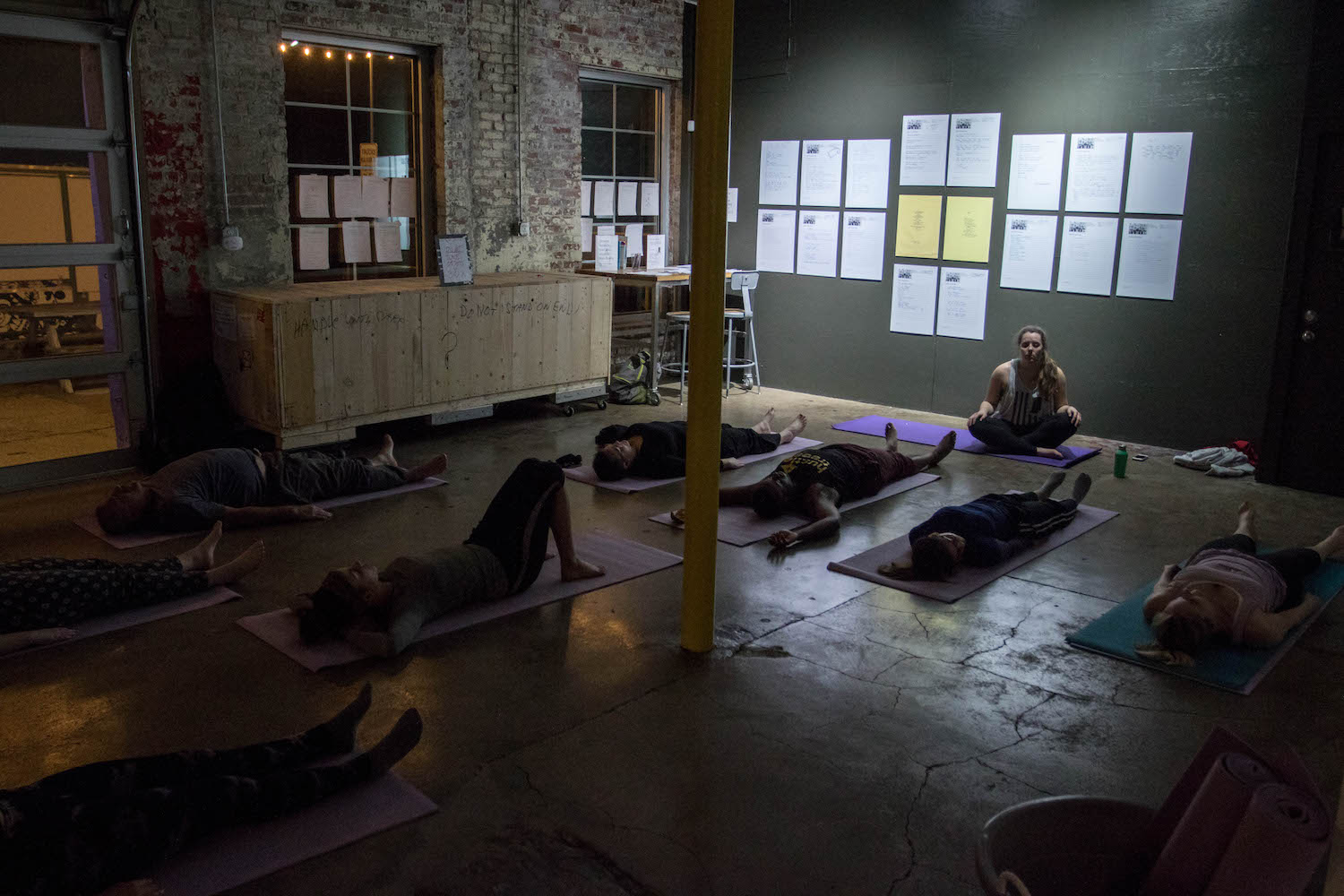 Big Car's mission is an actual—and mutually beneficial—association with its environs. Those purchased houses? Eventually they will be sold to working creatives (e.g. artists, cosmetologists, and musicians) at reasonable prices, to help keep property values steady even as the neighborhood's desirability and quality of life increases.

The Tube Factory itself, a 12,000 square foot space that has had a litany of industrial duties—including, yes, making tubes—was purchased for $40K from a Garfield Park native hopeful for its impact on his community.
"He wanted to see the neighborhood function more like it did when he was a kid," Marsh says. "Before the interstate went through." Located on Indianapolis' south side, Garfield Park was garroted by the road's construction. "It was like an amputation for some of their neighborhoods. They were just cut off from the body of the city."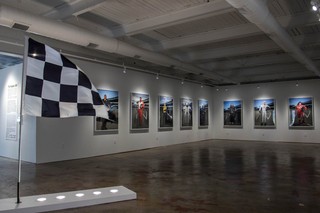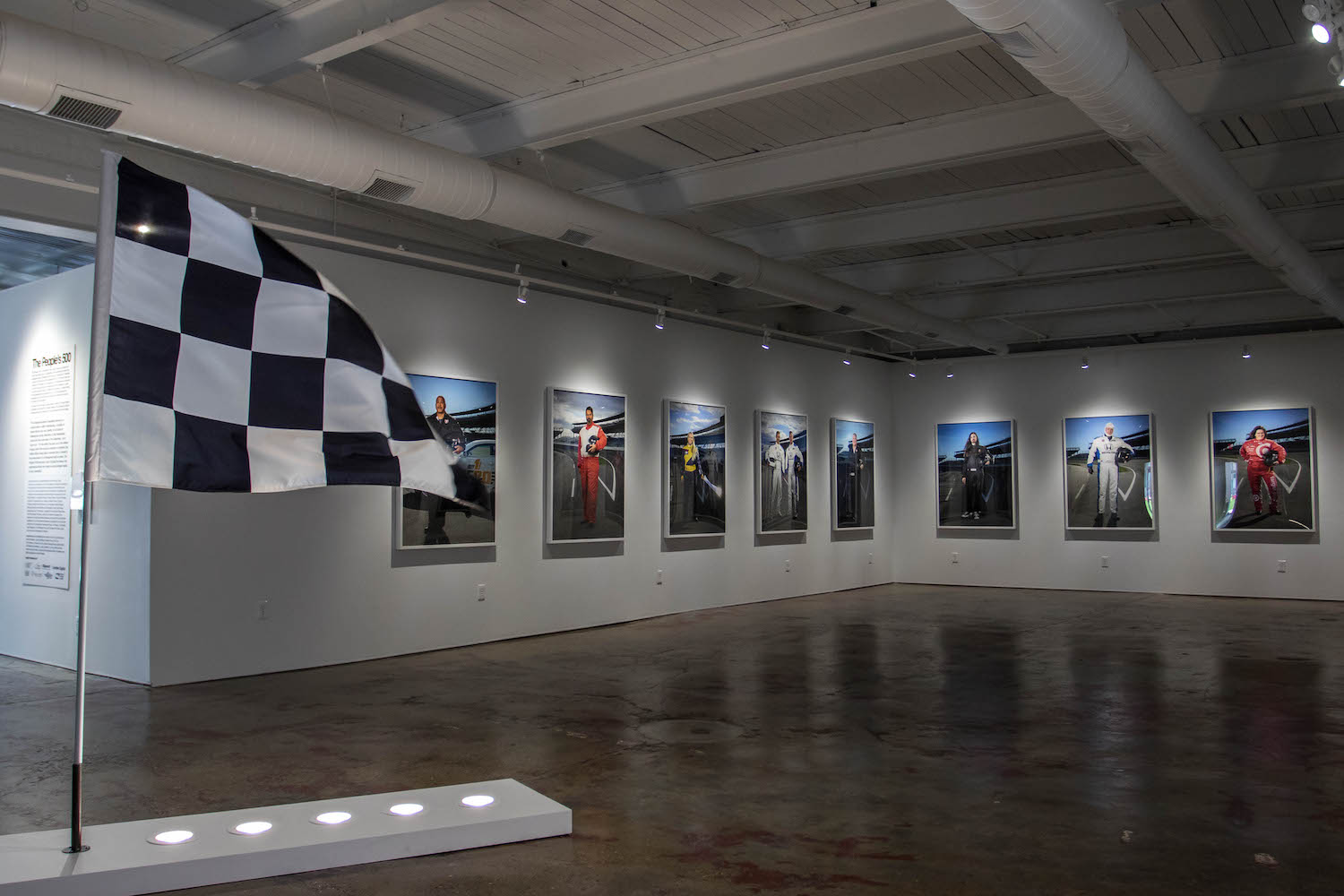 Jesse Sugarmann's The People's 500 , a joint effort between Big Car and the Indianapolis Motor Speedway to celebrate the Indy 500's 100th running last May, garnered national attention from Sports Illustrated and contributed to the local impact which is the Tube Factory—and Big Car's—mission. "People came to that show, and participated in it, that… a lot of them had never been to a museum, especially an art museum," Marsh says.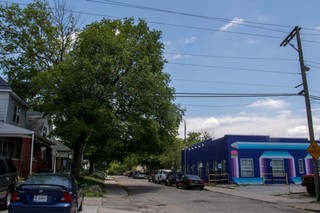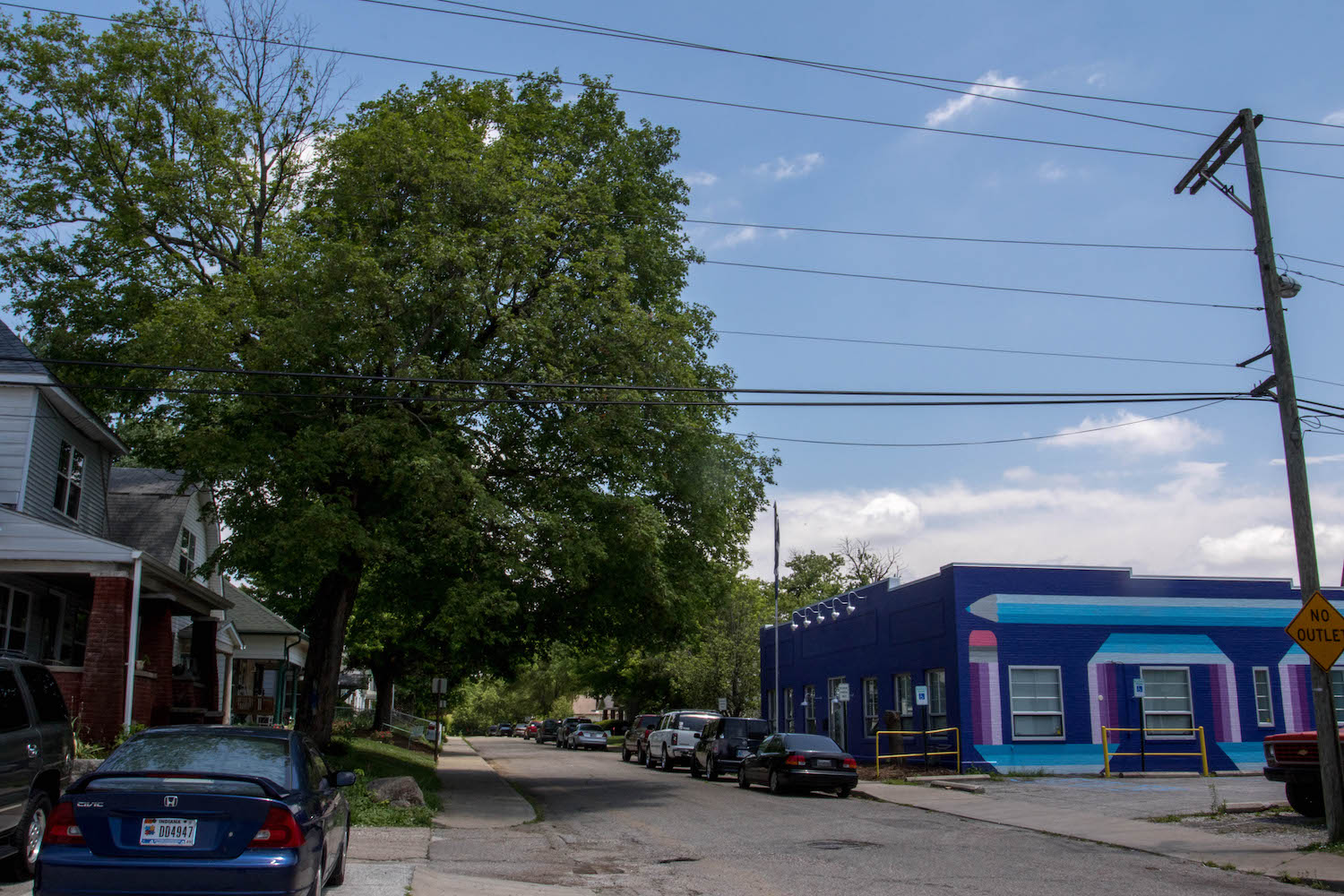 The Tube Factory is not only the focal point of an equitable gentrification model, which is important for the economically depressed city of Indianapolis, it's also a bastion of inclusiveness in the state.

"We want to remove as many barriers as possible. If people have ever been to a gallery or a museum and they felt stupid, we want to remove that barrier and make contemporary art, make high art, make art period, accessible, and people from all backgrounds comfortable so we can build that audience here," Marsh says.
"Because we believe art is transformative. It can change how people see the world, and how they see other people."

All year, we're highlighting 50 States of Art projects around the United States. This month, we're covering Illinois, Indiana, South Carolina, North Dakota, and Hawaii. To learn more, click here.