Progressive Americans look at the universal basic incomes and fair family leave of Nordic countries with green-eyed awe. But we spend far less energy examining "blood and soil" rhetoric from the region's politicians, or election results that place Finland and Denmark among the most far-right countries in Europe. When dreaming of Denmark, we think of hygge, not hate. But in erecting its first ever public monument to a black woman—a woman directly opposed to the country's colonial efforts—Denmark is proving that the happiest country on Earth must still reckon with its racism and empire.
I Am Queen Mary is a 23-foot tall statue of St. Croix's Queen Mary Thomas, who, alongside two other women, led a 19th century labor uprising in the former Danish colony. By 1878, St. Croix's black population was technically 30 years free from slavery. But in reality, it was bound by mandatory contracts to work Danish plantations. They rebelled for fairer wages and working conditions in an uprising that became known as the Fireburn—nearly 900 acres of land were torched. Its leaders were dubbed "queens" and though Thomas was arrested by Danish authorities and sentenced to life imprisonment, her story is widely known in St. Croix. She's immortalized in folk songs and a highway bears her name. In Denmark, however, she has been unheralded.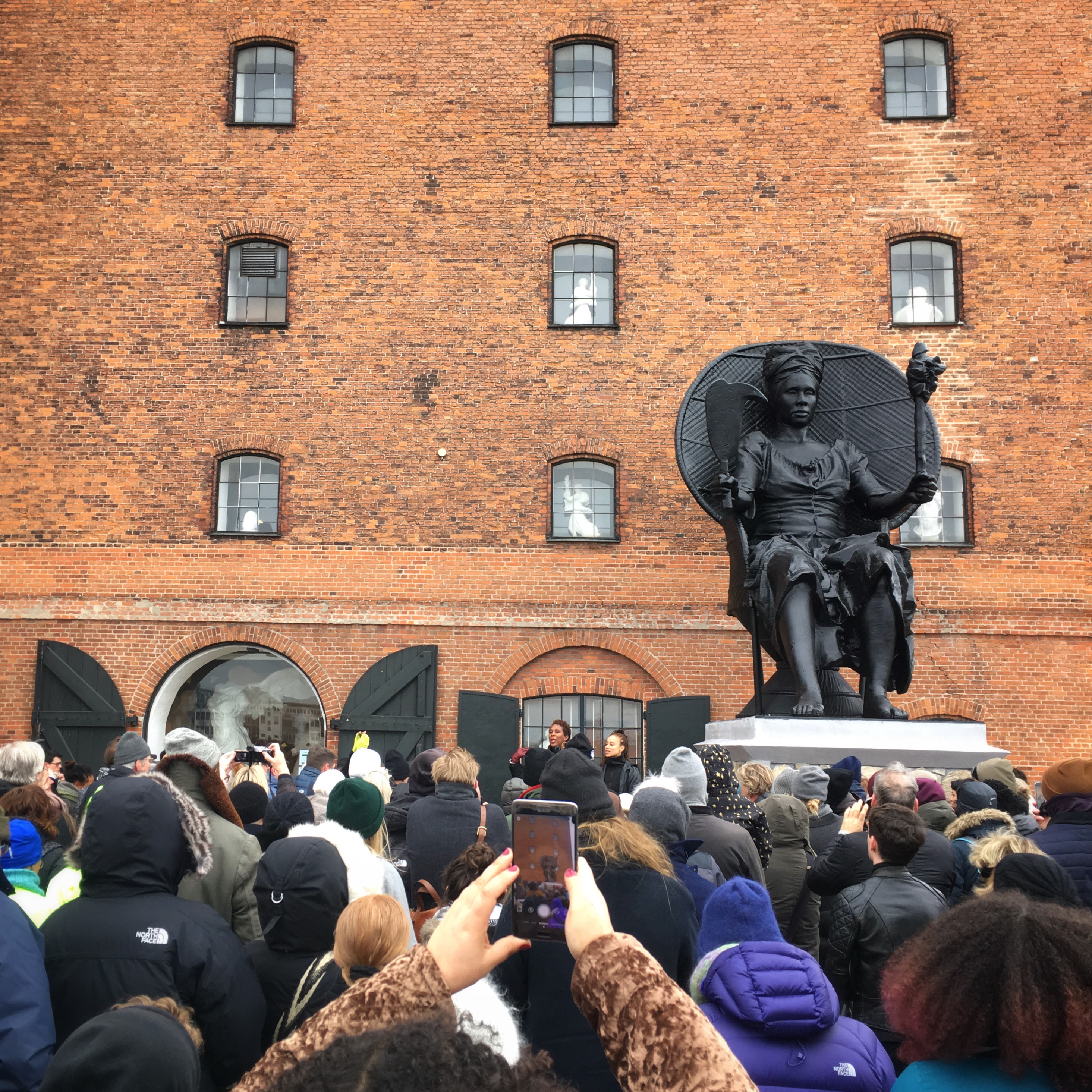 When artist La Vaughn Belle visited Denmark from her native St. Croix last year, "they were still discussing keeping the equivalent of the N-word in [the titles of] historical paintings," she told me. (Whether the word's English translation is closer to "Negro" or the N-word is debated, yet it's the favored descriptor for black people by a quarter of all Danes.) "To me, that was shocking! It's 2017 and we're still having that kind of conversation." In I Am Queen Mary, Belle and Danish artist Jeannette Ehlers have created a work that both artists hope will help further cultural conversations.
In nations like Britain and France, citizens who hail from former colonies serve as living reminders of imperial abuses and have forced some degree of reckoning with their nations' histories. Denmark, which extracted profits from its colonies but has no sizeable Virgin Islander population, has not. "In the Danish national narrative, it's not really something that they talk about a lot," said Belle. "We don't go into our colonial past," Ehlers agreed. "It's a chosen ignorance, it's a chosen erasure."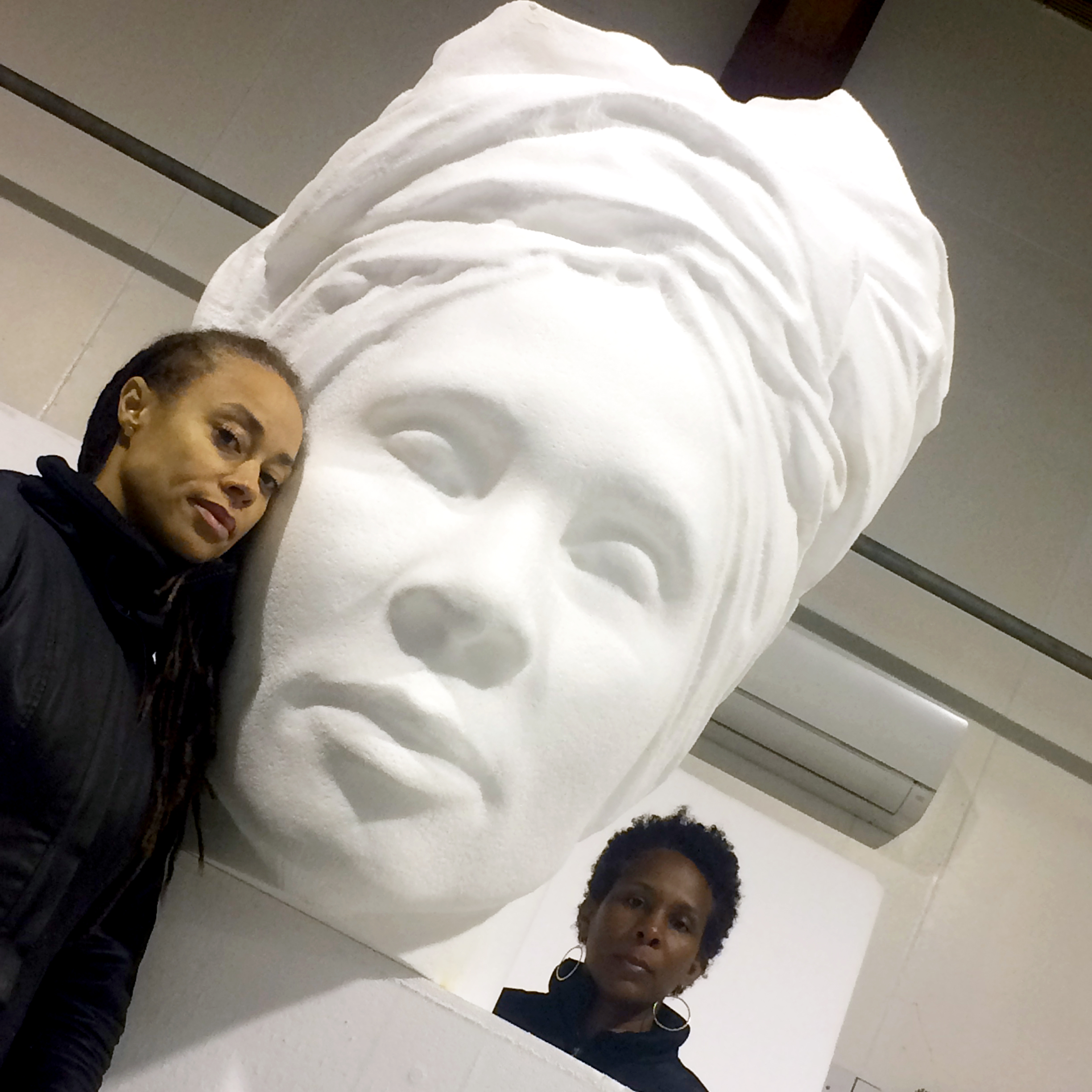 I Am Queen Mary was unveiled in Copenhagen in March as part of a national effort to memorialize the centennial of Denmark's $25 million sale of the Virgin Islands to the US. Belle and Ehlers's Mary is a composite of the the artists, black women from the colonized and colonizing nations. Both posed for the sculpture and their resulting 3D body scans were melded to create a patchwork of their features. She's seated in a rattan chair, a torch in one hand and a cane knife in the other. Her positioning references the famed 1967 photograph of Black Panther founder Huey P. Newton, resplendent in a peacock chair, clutching a rifle and a spear. By invoking Newton, Belle and Ehlers implicate the US—the third side of this colonial triangle, which still claims St. Croix and its neighbors St. Thomas and St. John as territories. But they're also embracing the broader diaspora, suggesting that while tech magic has made them literally Queen Mary, black people everywhere can identify with her.
Belle and Ehlers have known each other for nearly a decade. And according to Belle, their careers have unfolded along parallel paths. Ehlers works in video, photography, and performance, while Belle "deals more with objects and paintings and drawings." The centennial afforded them the opportunity to work together. Queen Mary unites threads already present in the work of both artists. The statue rests on a plinth of coral stones originally cut from the ocean by African slaves and used in the construction of St. Croix's colonial buildings. Their use in Queen Mary recalls Belle's earlier works: Trading Post (articulated hierarchies and visible displacements), a sculpture that consists of similar stones pieced into a rough column and encased in plexiglass, and Wall Rubbings (record of the work of others), a collection of rubbings of the same stones. Ehlers herself posed in Newton's peacock chair in a photo associated with her performance piece titled Whip It Good. The chair also appears in her 2014 video How Do You Talk About Threehundred Years in Four Minutes, which takes its title from a quote by A Raisin in the Sun playwright Lorraine Hansberry and features the artist's Trinidadian father assuming the rattan throne and singing activist polymath Paul Robeson's "Ol' Man River."
The location of I Am Queen Mary, just outside of Copenhagen's former West-Indian Warehouse, is equally loaded with intention. The waterfront warehouse once stored the nation's colonial spoils, and now houses the state's Royal Cast Collection, a sea of white plaster replicas of classical sculptures. "It is a strange coincidence to have white man's white art on display at the warehouse where the goods (rum and sugar) produced by black slaves once were stored," reads the cast collection's website. No other setting could place Queen Mary in such apt dialogue with Denmark's imperial past and its overwhelmingly white male-centered sculpture collection.
Belle and Ehlers also hope that the piece resonates in terms of Denmark's latest ethnic conflicts: Those between immigrant newcomers and native-born Danes, who have, like much of the rest of Europe, lurched rightward in the face of recent migration waves. In February, the government announced a plan to eradicate immigrant ghettos, in part by doubling the penalties for crimes committed within their borders and requiring that children attend a mandatory 30 weekly hours of daycare from their first birthday onwards. (The tactic of removing children from their parents' care in order to better enforce assimilation echoes a dark chapter of Denmark's colonial history in Greenland, which found Inuit children placed in Danish foster homes in an attempt to turn them into "little Danes.") I Am Queen Mary is "speaking to history, but it's also speaking to the now," said Ehlers. From the slave trade and colonialism to contemporary xenophobia and Islamophobia, "It's all part of the same story."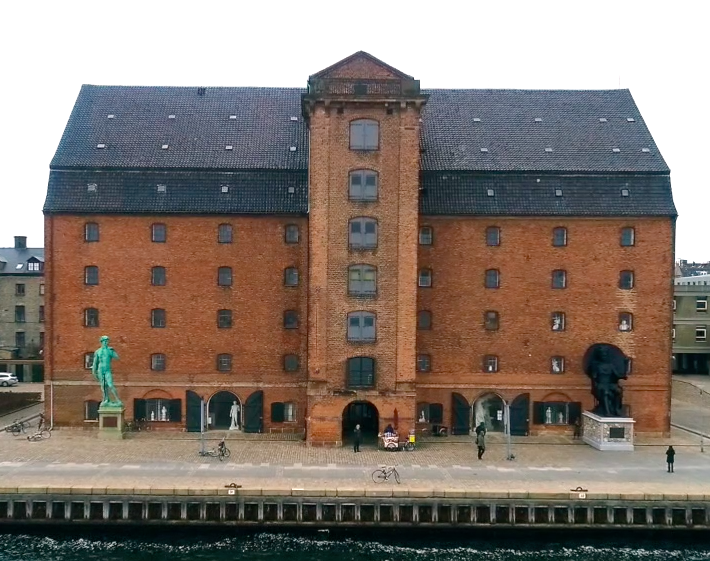 The very fact of I Am Queen Mary's creation with Danish state funding suggests an increasing willingness to delve into the country's colonial past. "Controversies can arise from time to time surrounding the artworks in the public space, but this is seen as a healthy part of the art foundations work," Morten Nybo, International Affairs Senior Advisor at the Danish Agency for Culture told me.
And already, the artists have seen promising signs. Belle reported that a canal guide director informed her that I Am Queen Mary will change the content of his tours. "When I do these canal tours, it's very easy to not talk about the colonial history of these buildings," the guide told her. "Your sculpture makes it impossible for us to now not talk about it."
"People will ask them, 'Who is that?'" said Belle. "She's seven meters tall—you cannot ignore her!"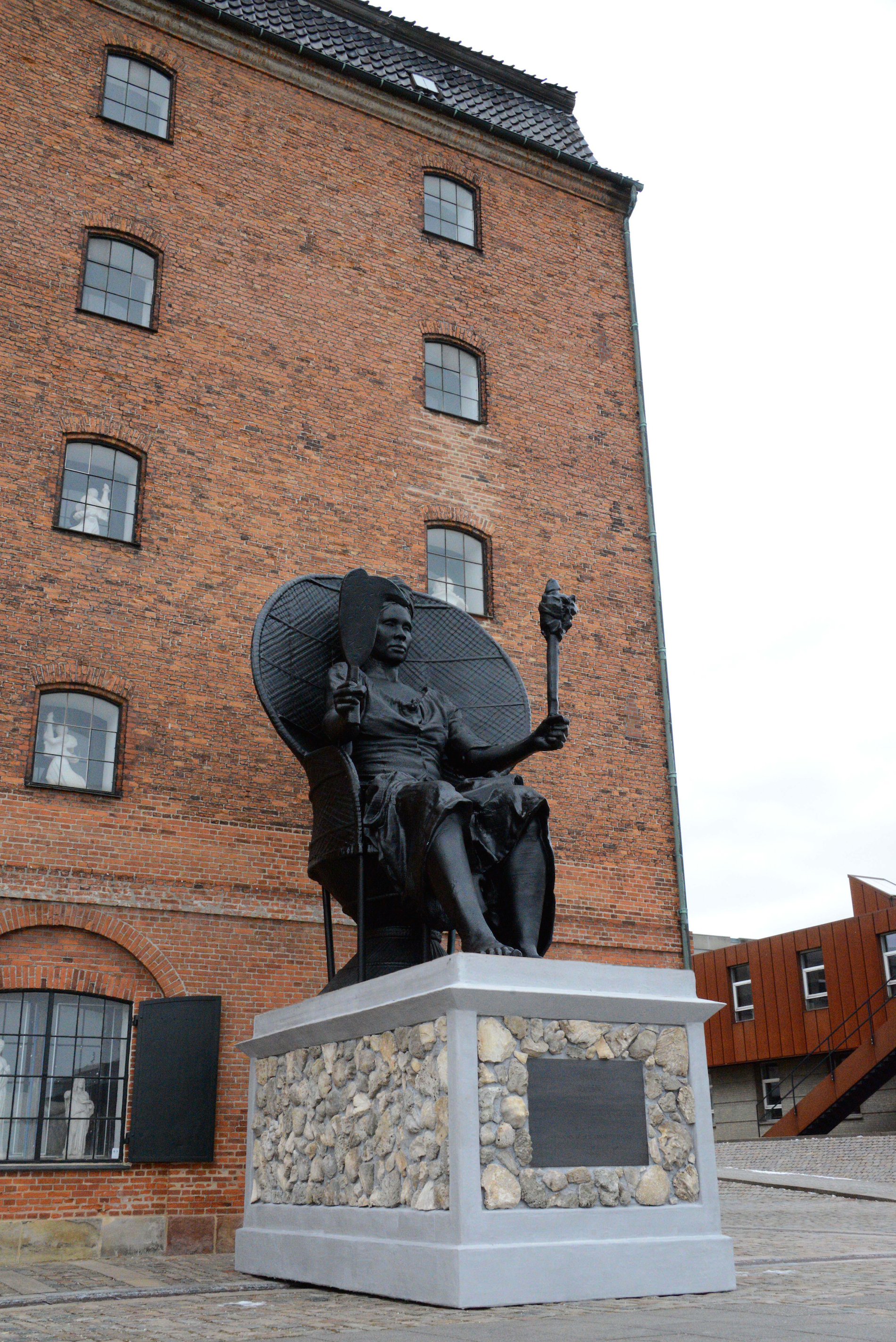 Sign up for our newsletter to get the best of VICE delivered to your inbox daily.

Follow Gabrielle on Twitter.