Meet the Six-Year-Old Behind the Most Oscar-Worthy Performance of the Year
In "The Florida Project," Brooklynn Prince is electrifying as a homeless girl living in a community of extended-stay motel guests outside of Disney World.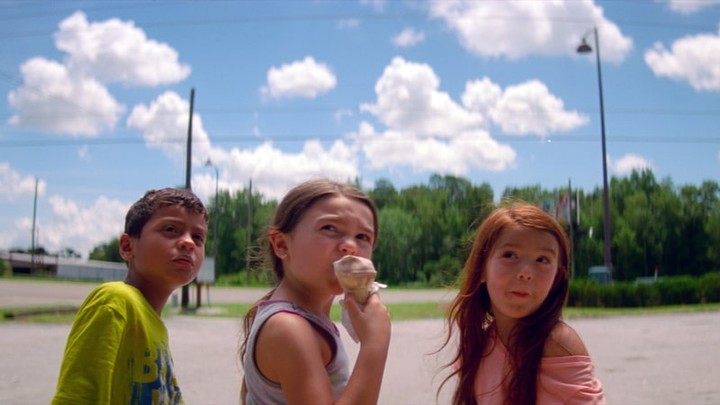 Photo courtesy of A24
In the back patio of a West Hollywood restaurant, Tangerine director Sean Baker and two-time Oscar nominee Willem Dafoe are discussing their new film, The Florida Project. The movie follows a community of extended-stay motel guests—mostly made up of homeless mothers and their children—who live in the Magic Castle motel outside of Disney World in Kissimmee, Florida. At the center of the story is Moonee, a ringleader of the children of the Magic Castle played by six-year-old Brooklynn Prince—who's scurrying toward her director as he speaks.
"You get a makeover!" she screams, wielding a stick of lip balm like a wand. Baker laughs and points her to his co-writer, Chris Bergoch, who leans down and lets her smear his face. A few minutes later, Dafoe poses with Prince for a selfie.

"She's a natural talent, a little fire cracker," Dafoe tells me. Critics agree, with New Yorker's Anthony Lane praising her "queenly dominion" and Variety's Owen Gleiberman writing, "Brooklynn Prince is a real find, totally expressive but never too cute." The Los Angeles Times predicts she could score an Oscar nomination for her dynamic performance, which involved scenes ranging from pranking hotel guests to being taken away by Child Protective Services.
Prince comes across as a modern-day version of baby Drew Barrymore: precocious and uninhibited but with a hint of working-class grit. Baker discovered the young star near her Winter Springs, Florida, home, less than an hour from the dingy inns and theme parks that inspired The Florida Project.
"We're not the fancy, Winter Springs," Prince tells me in a phone call.
As he cast unknown trans Angelenos in Tangerine, Baker sought a local with a genuine connection to The Florida Project story for the lead role. When a local casting director brought Prince, the six-year-old spent her first audition joking with Baker, capturing everything he imagined for the prankster Moonee.
Baker says that three weeks before filming, he introduced Brooklynn to her on-screen mom, New York comedian Bria Vinaite, who he hired based on her Instagram videos. The faux mother/daughter pair went on to meet the women of Magic Castle who inspired the film, and even took acting classes together. Between sessions, they posted Snapchat videos and thumb-wrestled Dafoe.
"We had such instant connection," Vinaite recalls. "With her it wasn't acting. She was like my child."

"She's like my mom (my second one)," Prince agrees. "I FaceTime Bria!"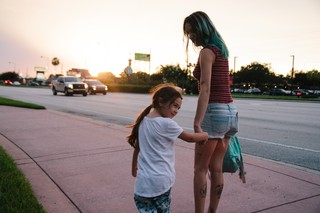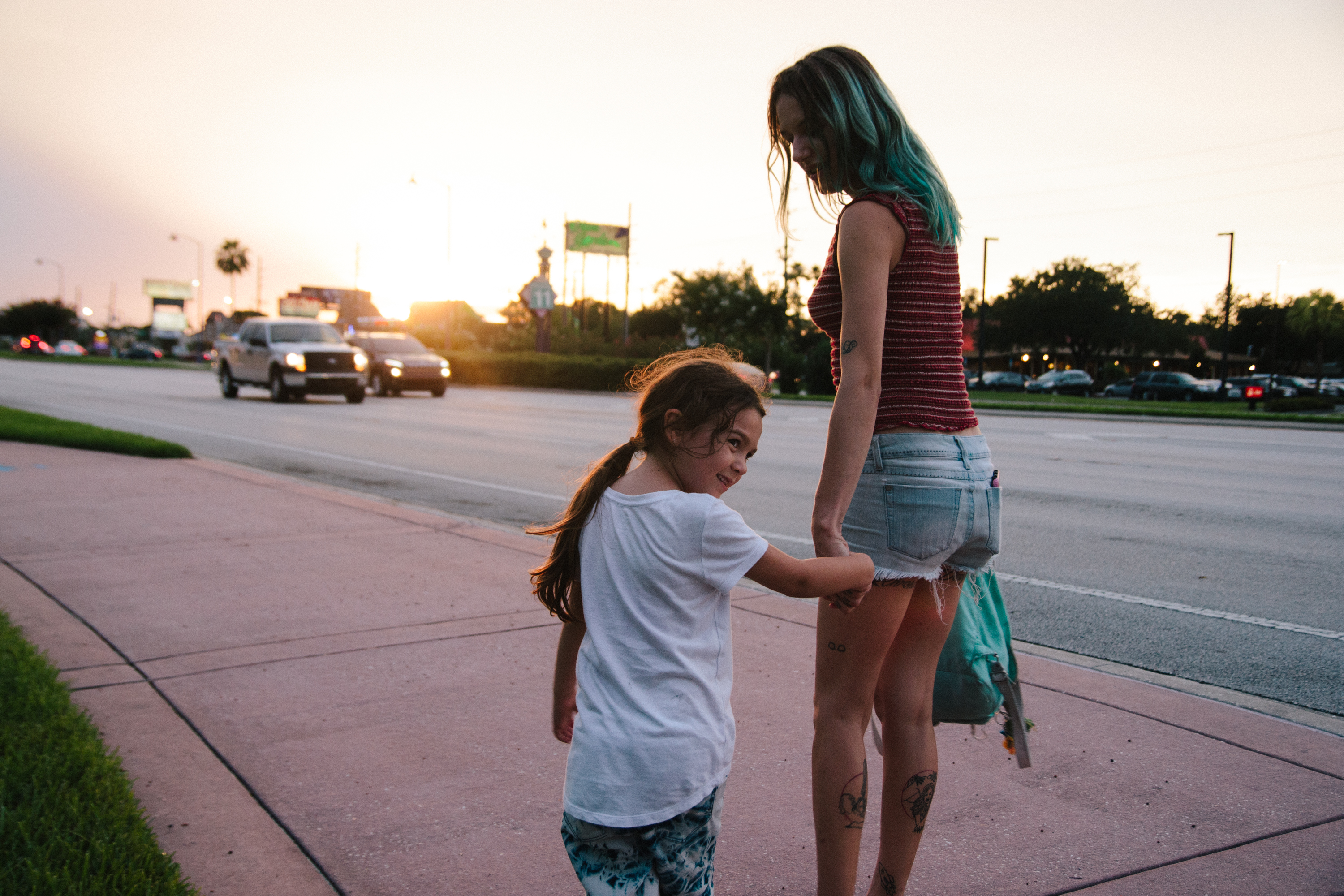 Like any real mother/daughter relationship, theirs encompassed more than fun and games. While filming the final scene, wherein CPS descends on the motel to seize Moonee, Prince was required to have a meltdown and turn to Vinaite in sheer panic.
Vinaite says she encouraged Prince by saying, "You go girl!" and the six-year old went on to impress the entire cast and crew with her performance. "I knew Jesus was there with me," Prince explains.
Towards the end of the party in West Hollywood, Prince and Vinaite play pool. "I love that you can create a close family [on a film set]," Prince says.
Stories