Last summer, a dance circle broke out in Boiler Room's small, raw space in Brooklyn. Inside, performers battled and sessioned to driving dancehall riddims as a crowd looked on, many standing on the benches lining the wall to get a better view. This was one of the first times that flex dance music, or FDM, was broadcast to an international audience, and Uninamise was one of four selectors behind the decks.
Known as Willie Perkins to family, Uninamise is a Brooklyn-born producer who's reserved around new people and usually has braids sticking out from under a dad hat. For him, as with most producers in the genre, it all started with a Brooklyn public access TV show called Flex N Brooklyn. The show first aired as an outlet for hip-hop and reggae dancing in 1992, though flexing didn't crystallize as a form in its own right until the late 90s, and it didn't get a name until the mid-2000s. On the show, dancers would perform on stage in front of an audience, who would in turn get a chance to dance in the crowd for the cameras.
The original flex dancers were versed in a similar style of dance called bruk up, which had come straight from Jamaica. But they kept adding their own contributions until people in the streets began calling them "flex dancers," after the show's name. The dance is centered around a few basic elements, which include "gliding," a sort of 3D version of the moonwalk, and "bonebreaking," a series of arm contortions any escape artist would be jealous of.
The music associated with the dancing consists mostly of dark, electronic instrumental dancehall, with chopped-up samples and riddims at its core. In its early days, producers created flex tunes by of stacking riddims like "Volume" and "Anger Management" on top of each other, adding in a few new elements for personal style. Eventually, they started producing the tunes from scratch, but those sounds remain a hallmark of the style.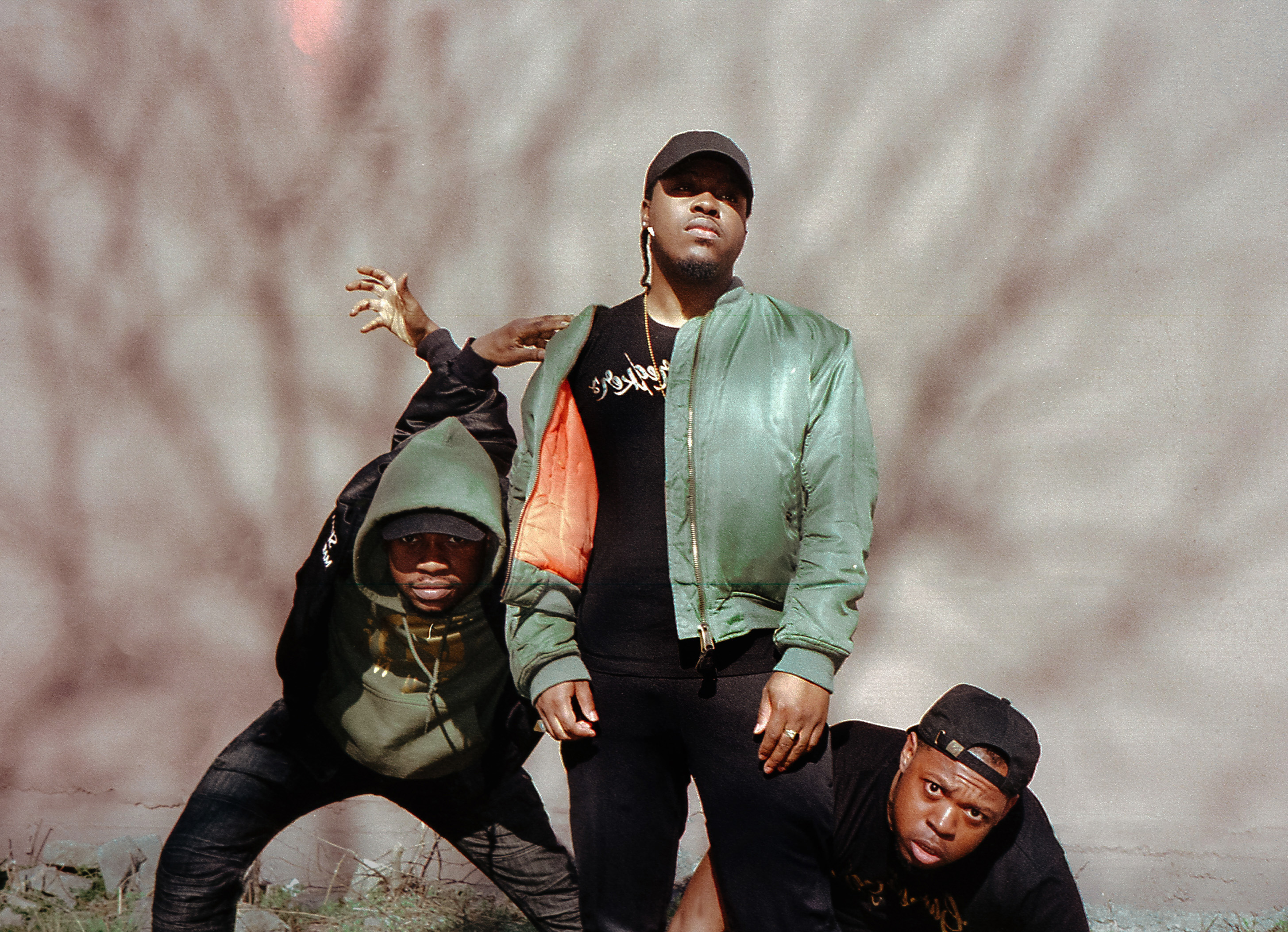 Uninamise first became interested in the scene after hearing classmates talk about the show during early middle school in Flatbush—an epicenter of the nascent flexing culture. "I saw the showcases and used to watch dudes dancing in the park, on the train, at block parties—practicing on their bruk up and all that," he remembers over the phone from his current home in upstate New York.

Soon, his family moved a few neighborhoods away—first to Coney Island, and then to Sheepshead Bay, where they lived in a one-family house. But Flatbush kept drawing him back. Eventually, he started getting involved in flexing as a dancer. At first, he specialized in a style called "connecting," a flexing element where every movement is based off which part of the body you last touched (i.e. the hand touches the elbow, which touches the knee, and so on). "Sometimes we used to cut school and go to the park to play basketball or dance, and record songs with a little camera," he remembers. "We'd post them to Youtube."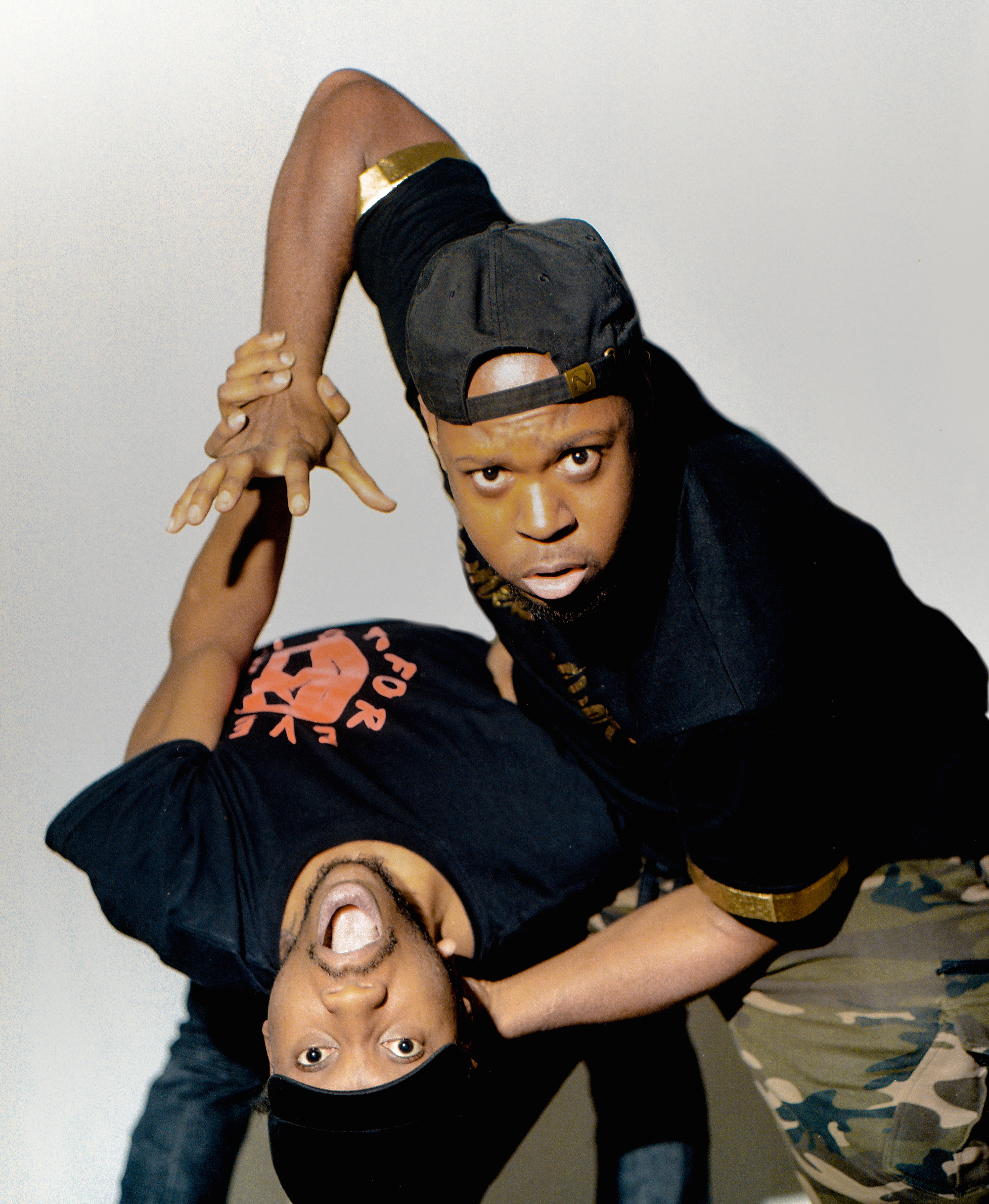 In 2006, dancing was everything in Flatbush. Alongside the flexers, some dancers were still doing the bruk up, and there were shotta dancers, too, which was another style imported from Jamaica. (Shottas used moves popular on the island like "pon di river," where you lift and sort of wiggle your foot in front of you like you're testing the water's temperature.) Teen dance parties flourished at local event spaces and social clubs like Sea Breeze, Elks lodges, and the Brooklyn Masons. Even the Empire Skate Rink had a teen night where flexers could be found.
"There were these party crews throwing events," Uninamise explains. "We used to go to the ones that DJed more dance songs. The DJ would go back and forth. You would dance, maybe grinding and stuff. Do the shotta dances. Then you'd hear flex; the riddims would come on."

By 2007 or 2008, when Uninamise was in high school, the Empire Skating Rink shuttered, and Flex N Brooklyn stopped airing. A couple years later, other venues followed suit. "A couple people got killed," Uninamise recalls. "Crazy shoot ups. It stopped a lot of the parties."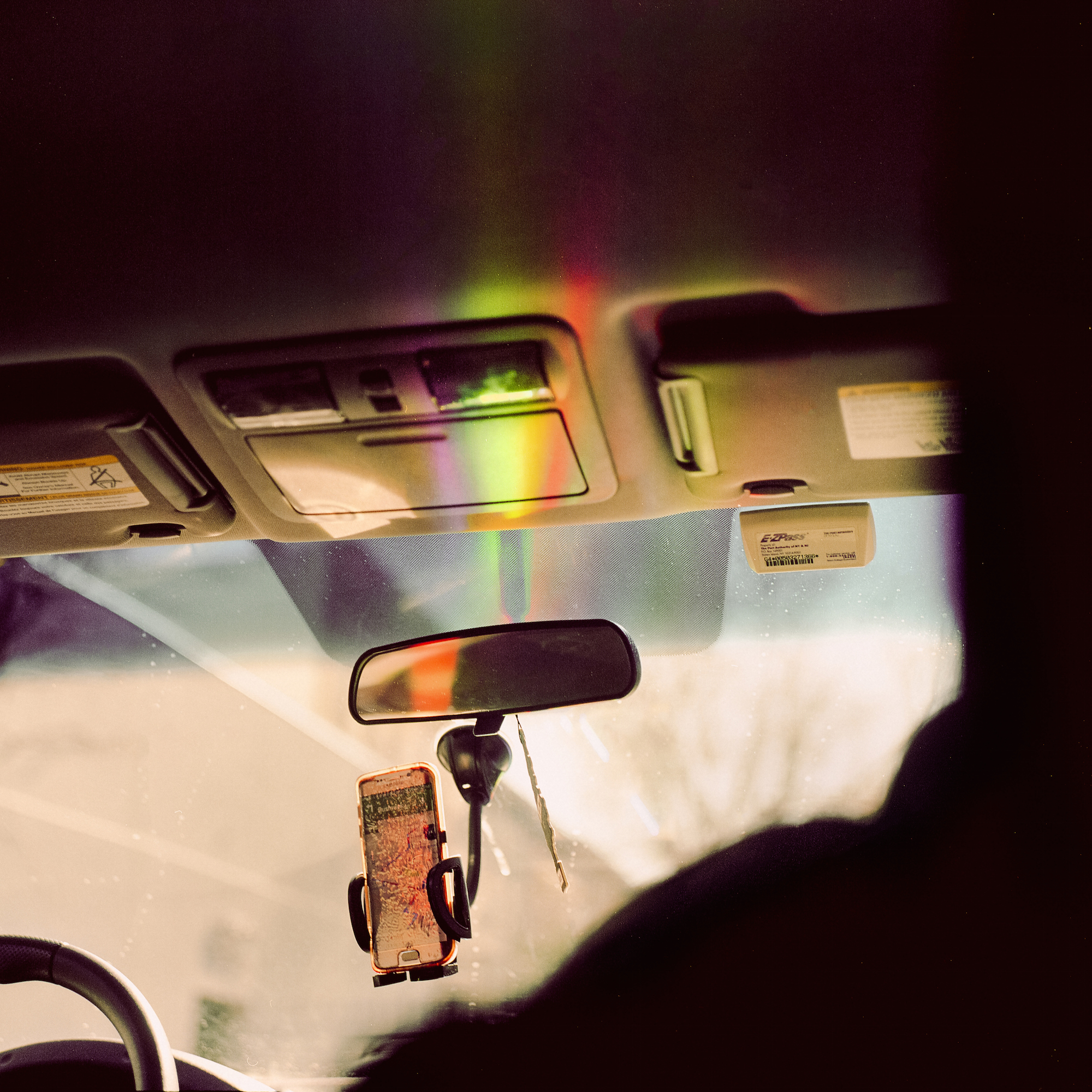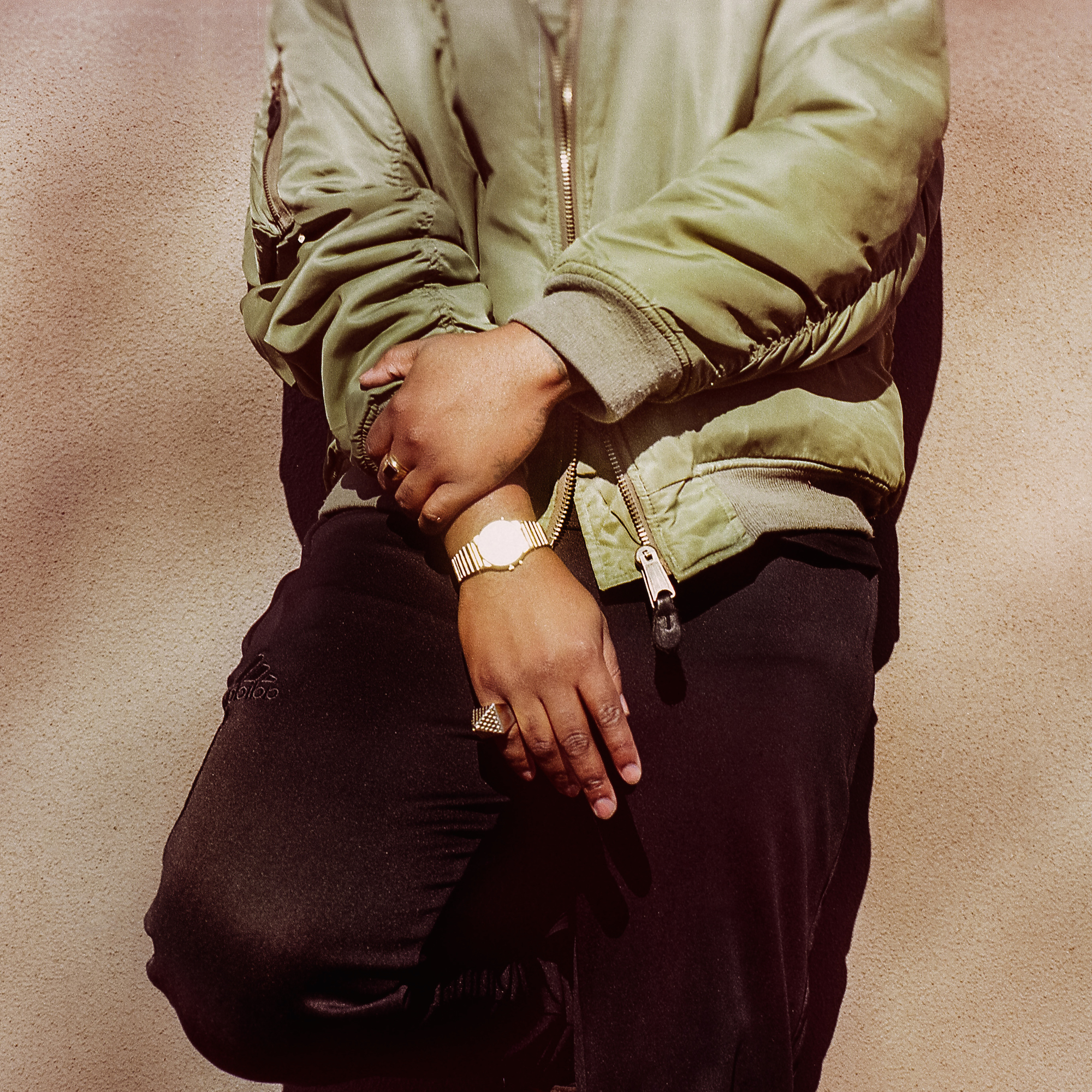 In the absence of regular parties, Flexing had been becoming increasingly battle-oriented, revolving around sessions like Regg Roc's Flexhouse and Kareem Baptise's Battlefest. Though Uninamise was still involved in the battles, he'd also been producing rap beats and learning his way around a studio, mostly at a local spot in Crown Heights, where some older heads taught him things like Protools and chords. Later, after high school, he'd end up at Puff Daddy's Bad Boy studios, where he knew one of the A&Rs. "I got ripped off for a beat," he recalls. "That's why I stopped going there. Like, when you recorded in there, they took everything. But it was a good experience. It was after high school, and I didn't have anything really to do."

In his mid-20s, Uninamise finally started making FDM tunes in earnest. In 2014, he dropped one of his first tracks, "Murdera," an aggressive exhibition of rolling percussion made in collaboration with Doc, a well known dancer born Ares Fraizer. Soon after, Uninamise unveiled the Kaviar Dreams mixtape, which drew from the atmospheric vibes he'd cultivated through studying other genres. The dancers immediately embraced it—"As soon as I dropped it, that's when the push was crazy," he says.
Still, he decided to keep it low-key for a while, dancing simply as "Will" but producing under his new alias, Uninamise. "Nobody knew it was me, but everybody loved its sound quality," he says. "Nobody was making sound quality like that."
At that time, Hitmakerchinx and DJ Aaron were the biggest producers in flexing culture, though Epic B had also started making a name for himself. Along with Uninamise, they're considered pioneers in FDM, though there are other producers, like DJ Blue and Doc, who were influential in building the sound. Uninamise often collaborates with these artists, helping boost their production quality so their individual styles can shine. "Fate Of Two Worlds"—a collaboration with Blue full of arpeggiated lasers and apocalyptic choral samples—emphasizes this community building, bringing the urgent, earth-shaking quality of earlier flex tunes into clearer focus.
As an ambassador of the scene, he's frequently called upon for gigs outside of the dance circuit that birthed his music, like spinning on The Lot Radio or playing the odd Boiler Room party. "When I play, it's a mixture of dancehall and FDM," Uninamise explains. "Some people might not like some of the rhythms or might not get it. But once you start mixing in the dancehall, everybody goes crazy. We always bring a dancer, and they'll put on a little performance, too."
Uninamise doesn't dance much these days, unless it's behind a pair of CDJs. But dancing still plays a big role in his music. He likes creating with friends and writing tunes as they try out new moves, freestyling ideas on the spot: "I do everything on the speakers," he says. "They might hear a certain sound, and come up with some weird ideas. It's back and forth. I look at the styles, see what story they create."
With his greater visibility, Uninamise's now focused on spreading FDM throughout the world. At the end of May, he plans on releasing a tape of Weeknd remixes called FDMBOY, which has the potential to be his most accessible release to date. On the one hand, it draws out the Canadian singer's melodic and moody tendencies, reorienting them towards the dancefloor with detailed and dynamic percussion. On the other, it gives FDM newcomers something to latch onto in the flurry of crackling rhythms and thunderous percussion—a familiar voice calling out in the darkness.
But he's keeping thing grassroots too, reaching out to dancers along the East Coast. In Jersey, where there's a smaller flexing scene brewing, he helped teach up-and-coming producer Mastermind the ropes. And in Virginia, he's working with a couple more producers. There's Yokai, who uses soul samples, or will grab a 90s Wu Tang beat and turn it into a flex track; and there's Klasick, a dancer who comes from a krumping background and mixes that sound into his flex tunes.
Still, for Uninamise, even as the sound spreads, it all comes back to borough that birthed it. "When I play at these new parties," he says, "people come up to me and say, 'This sounds like Brooklyn.'"