Where to Run While You're on Spring Break
Here, we'll help you be a little virtuous.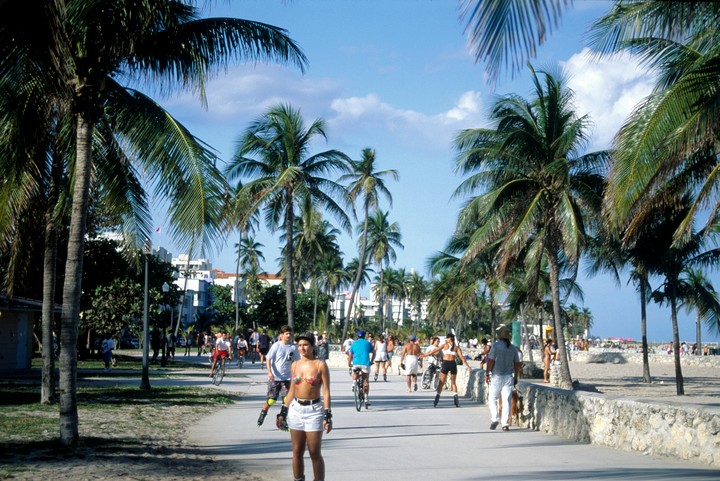 Jim Schwabel/Getty Images
Of all the important questions you might ask yourself when picking your spring break vacation spot—"How's the weather?" "What about open container laws?" "Do I have to wear a shirt?"—none probably matter less than "How are the running trails?" Still, pounding the pavement isn't a bad idea, especially if it's to ease a pounding head or sweat off some of the barbeque. And as it turns out there are some great routes in even the most debaucherous places. Strava, the social network for people who work out so much they need their own social network, compiled the most popular running routes in the top spring break spots. Here's what to expect on each stretch of trail from local athletes who know the routes better than the happy hour specials.
Los Angeles, California
The Route: 2.9 miles along the Santa Monica Promenade
Why It's Worth It: This beach path runs south along the Pacific from the Santa Monica Pier toward Venice, but expect some company: "It's a highly traveled, highly trafficked route where you'll see runners, rollerbladers, walkers, people strolling with dogs," says Jimmy Dean Freeman, founder and head of the SoCal Coyotes, a marathon and ultramarathon training group based in Los Angeles. If you can handle the sea of humanity, it's sounds worth the morning schlep: "Santa Monica is the most beautiful beach in the world," Freeman says.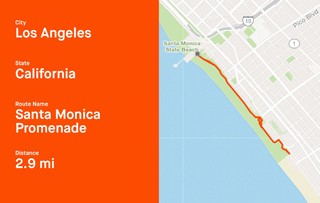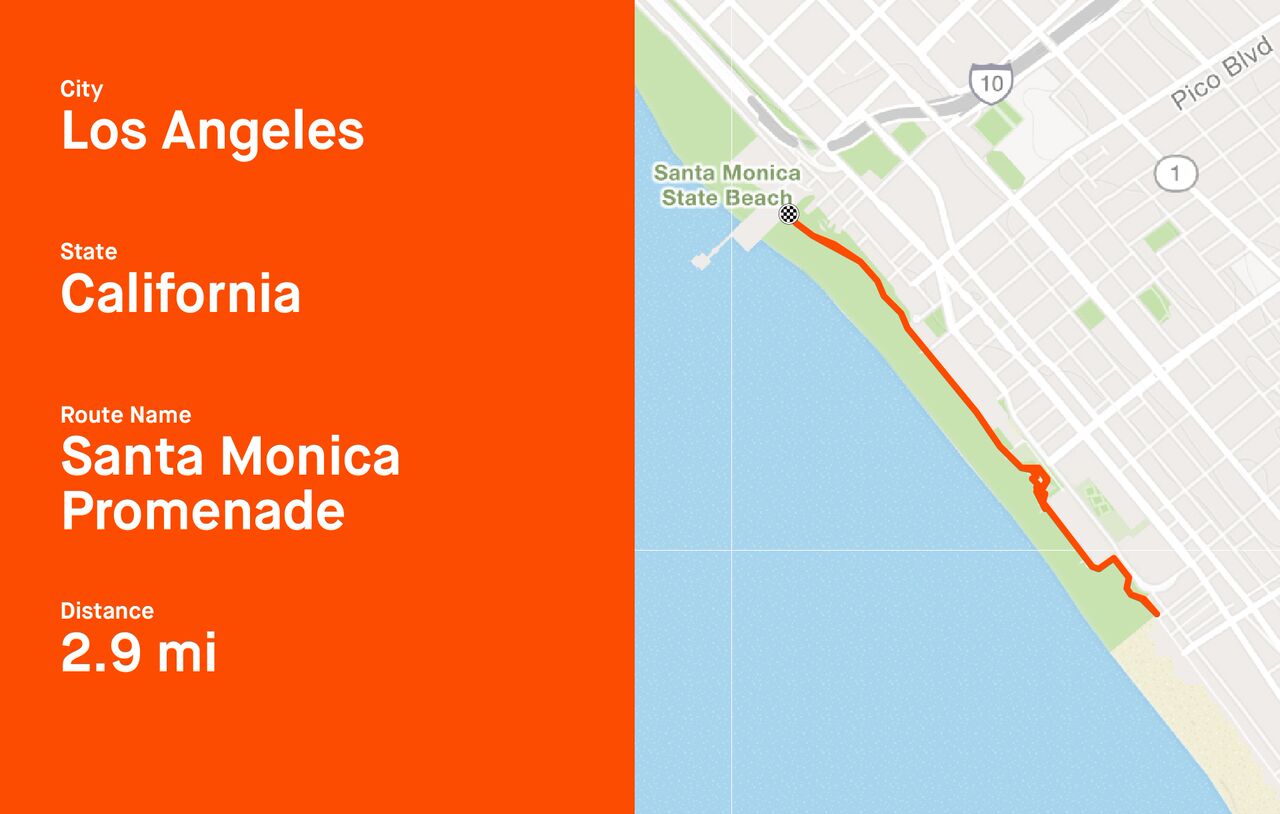 Tampa, Florida
The Route: 5.7 miles along Bayshore Out and Back
Why It's Worth It: It's the longest uninterrupted sidewalk in the US, says Carla Nolan, president of the Run Tampa running group. And hey, if an endless stretch of concrete isn't enough to draw you out of bed when you're in the throes of a throbbing headache, try this: "You can expect to see dolphins, manatees, and stingrays," she says. (Maybe we should've led with that.) Nolan says the best time is at sunrise and sunset.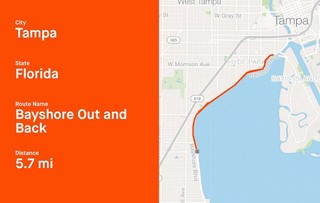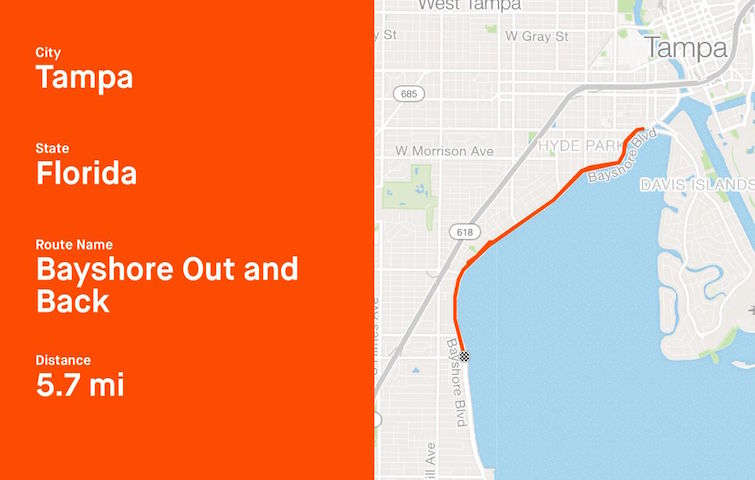 New Orleans, Louisiana
The Route: 2.2 miles along the Audubon Park Loop
Why It's Worth It: First, the slight commute to this nice and easy, closed-off two-mile loop is downright charming: You take a streetcar (the St. Charles line) and hop off near Tulane and Loyola universities. "It's this beautiful, big park that is very flat, very paved, and super friendly to runners, walkers, and cyclists," says Chuck George, the race director for New Orleans Running Systems. "You'll see these stately old oak trees that run along most of the course. The trees make the path so shady that it's almost dark in a way, which feels very good in the hot summertime." Or, you know, when you might be sweating pure Jameson.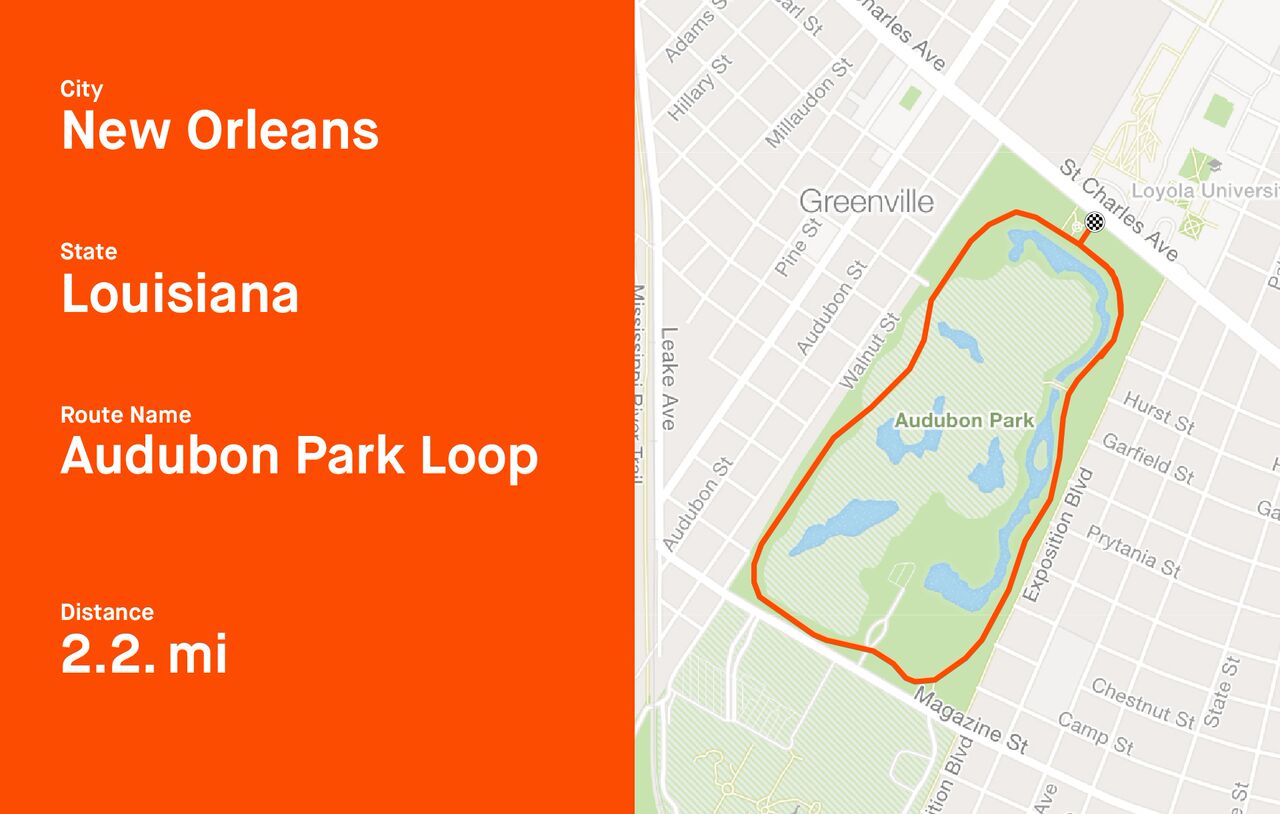 Miami, Florida
The Route: 14.5 miles along Rickenbacker
Why It's Worth It: Consider this stretch of greenery to be Miami's version of Central Park, says Frankie Ruiz, cofounder of the Miami Marathon. "You'll pretty much be running alongside cyclists on the William Powell Bridge, triathletes will be swimming in the water on either side of you, and you'll see lots of people on paddleboards and sailboats," he says. "What's cool is you have all three parts of Miami in view, especially when you're on top of the Powell—which happens to be one of the city's tallest training hills." Just think of how great it'll feel when you're going back down.
Miami, Florida
The Route: 1.9 miles along the Brickell Key Loop
Why It's Worth It: If the Rickenbacker is for competitive runners, this island loop is for more recreational athletes, says Ruiz. (Think: Moms pushing strollers.) When you aren't catching a glimpse of manatees and dolphins playing in the bay, "you'll see the big freighters coming into the port of Miami and waiting for the drawbridges to open up," he says.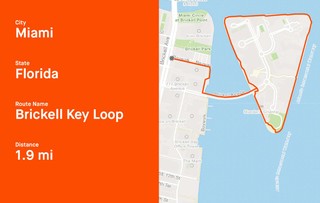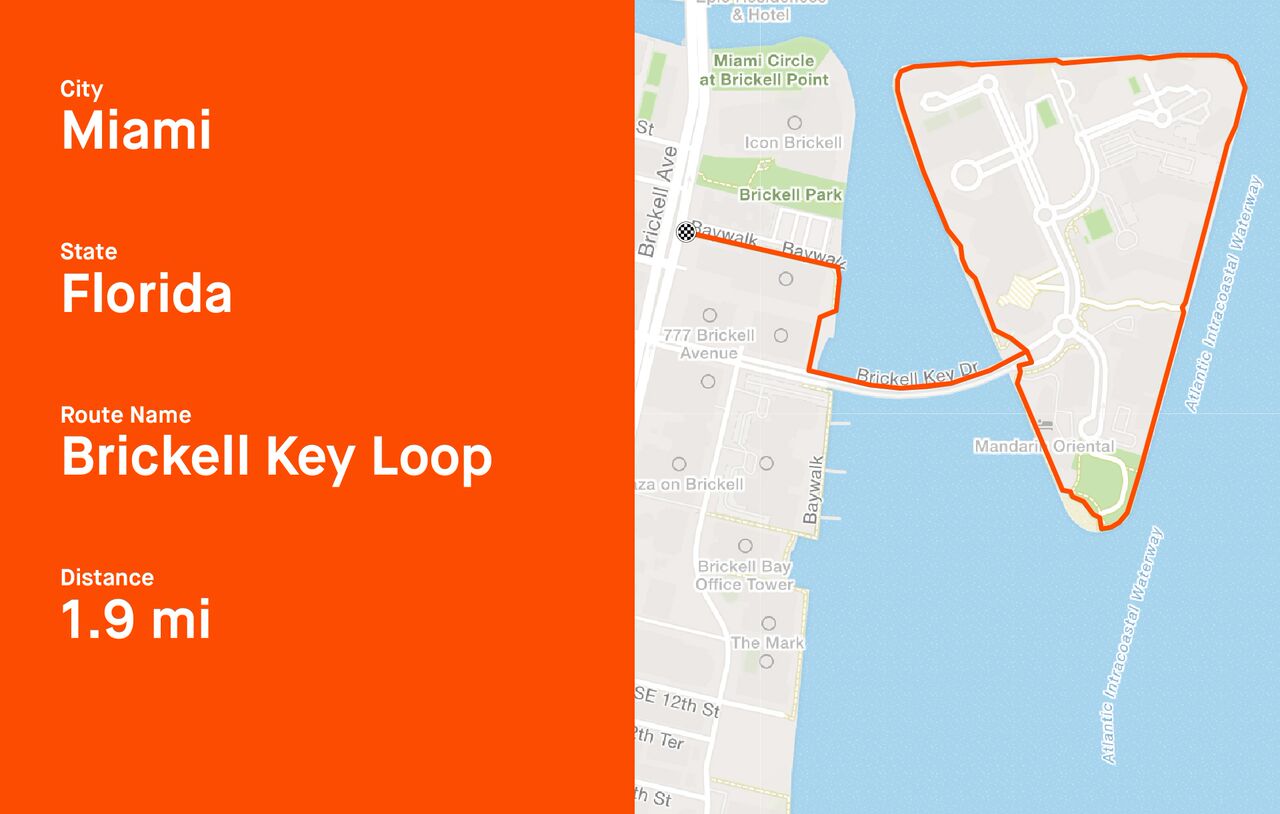 Miami, Florida
The Route: Miami Beach Boardwalk
Why It's Worth It: This route starts in South Beach and runs north along the boardwalk, and the farther north you get, "the more you start to see the residential portions of Miami Beach," Ruiz says. That means some pretty sweet art-deco hotels along Collins Avenue—along with bass blaring from pool parties when you decide to quit for the day.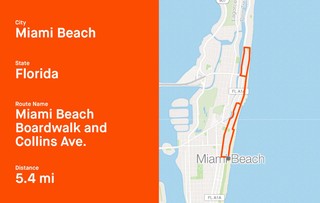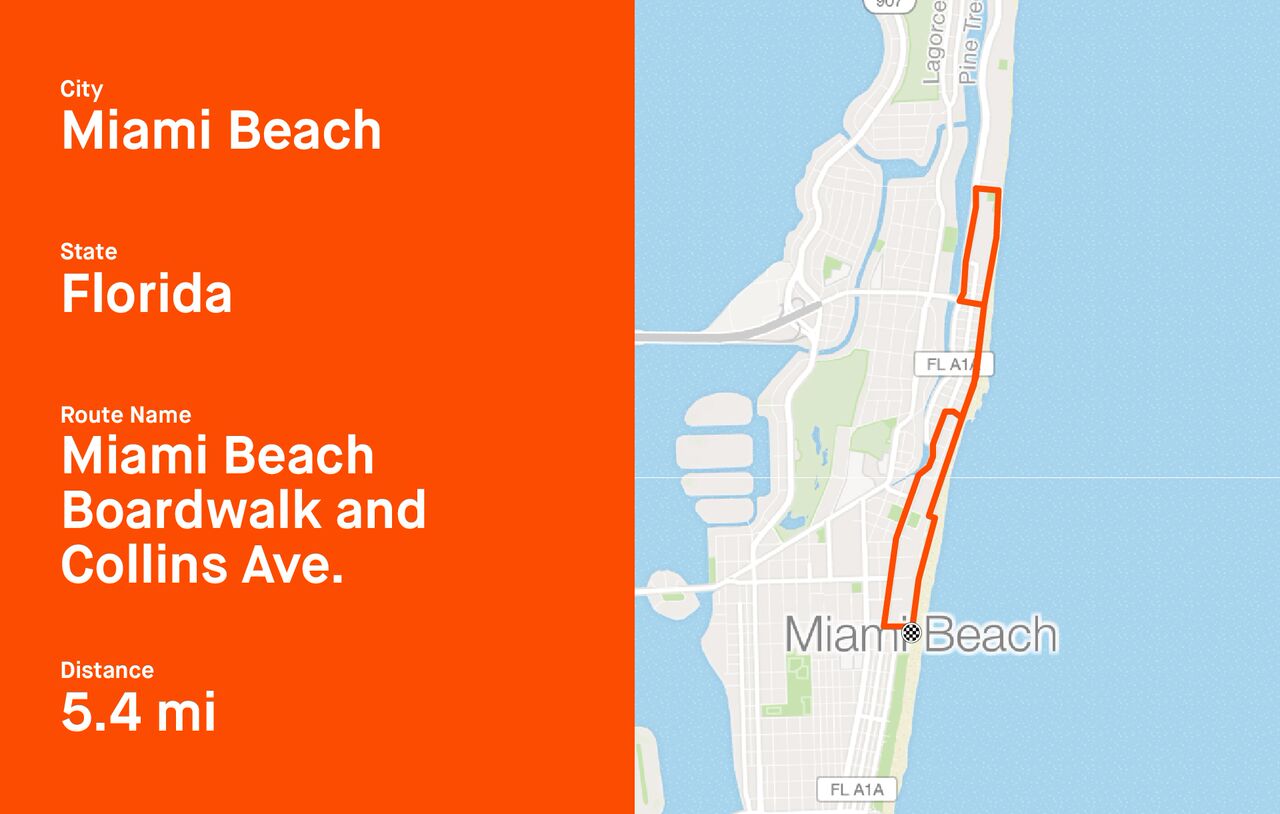 The Bahamas
The Route: 4.2 miles along the Bahamas West Bay
Why It's Worth It: This flat course cuts through the highly populated tourist area of Cable Beach. It also starts and ends at a beach, "which allows for a nice swim after your run," says Anastasia Turnquest, secretary of the Bahamas Roadmasters Running Club. In addition to killer views of all the hotels, you'll also get to fantasize about owning one of the many multimillion-dollar condos and homes—including the Prime Minister's—that line the route, Turnquest says.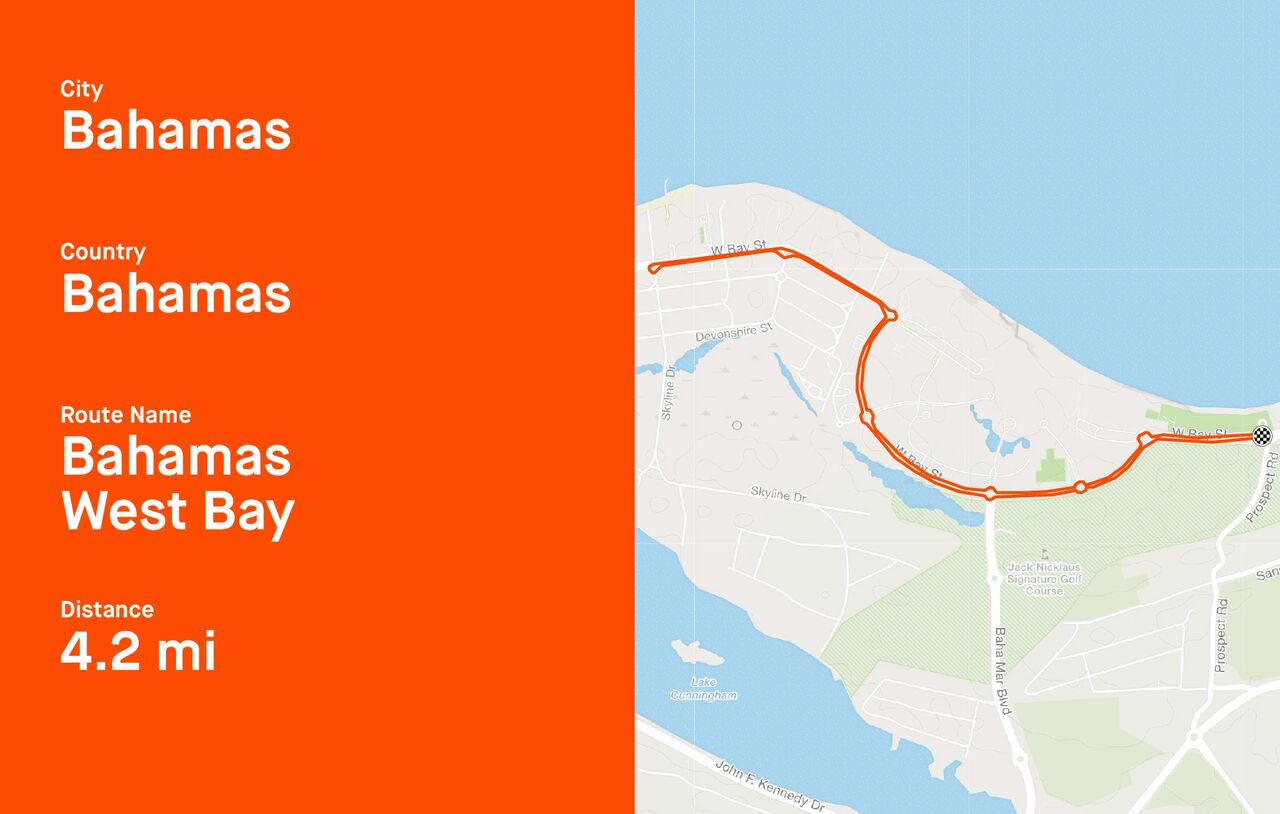 Cancun, Mexico
The Route: 3.9 miles along Kukulcan
Why It's Worth It: Local athlete Laura Nazimiec, who runs the blog FitCancun.com, says this fast, flat route along the hotel zone will reward you with some of the most epic views of the Caribbean. The path is also lined with palm trees, she says, and is well-lit after dark if you can't take the heat. "If you plan to tackle it, stop by Playa Langosta Beach along the way—it's a good place to take selfie next to one of those big touristy Cancun signs," Nazimiec says.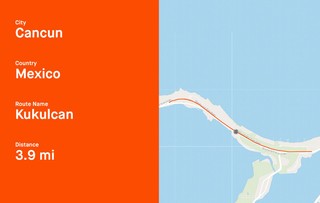 Las Vegas, Nevada
The Route: 3.2 miles along South Las Vegas Boulevard
Why It's Worth It: Attempting to run along the Southern—read: tourist-choked—sections of the Strip is a rookie move, says Christian Robinson, member of the Sin City Road Runners group. "You just can't get a good rhythm going at all," he says. "There are too many stops and starts." That's why locals stick to this less populated, foot traffic-free stretch that runs further north up the Strip. "It's flat and easy to navigate," Robinson says.
Austin, Texas
The Route: 4.9 miles along the Town Lake Loop in Austin
Why It's Worth It: No matter where you hop on this trail that splits Austin into its north and south sides, you'll have an incredible view of the city, says Iram Leon, president of the Austin Runners Club. You don't even need a playlist—the outdoor clubs along the loop will take care of that. "No matter what's going on at the park, by city ordinance this trail can never be closed off to the public," Leon says. "So even when these huge concerts are going on, you can still hear the music."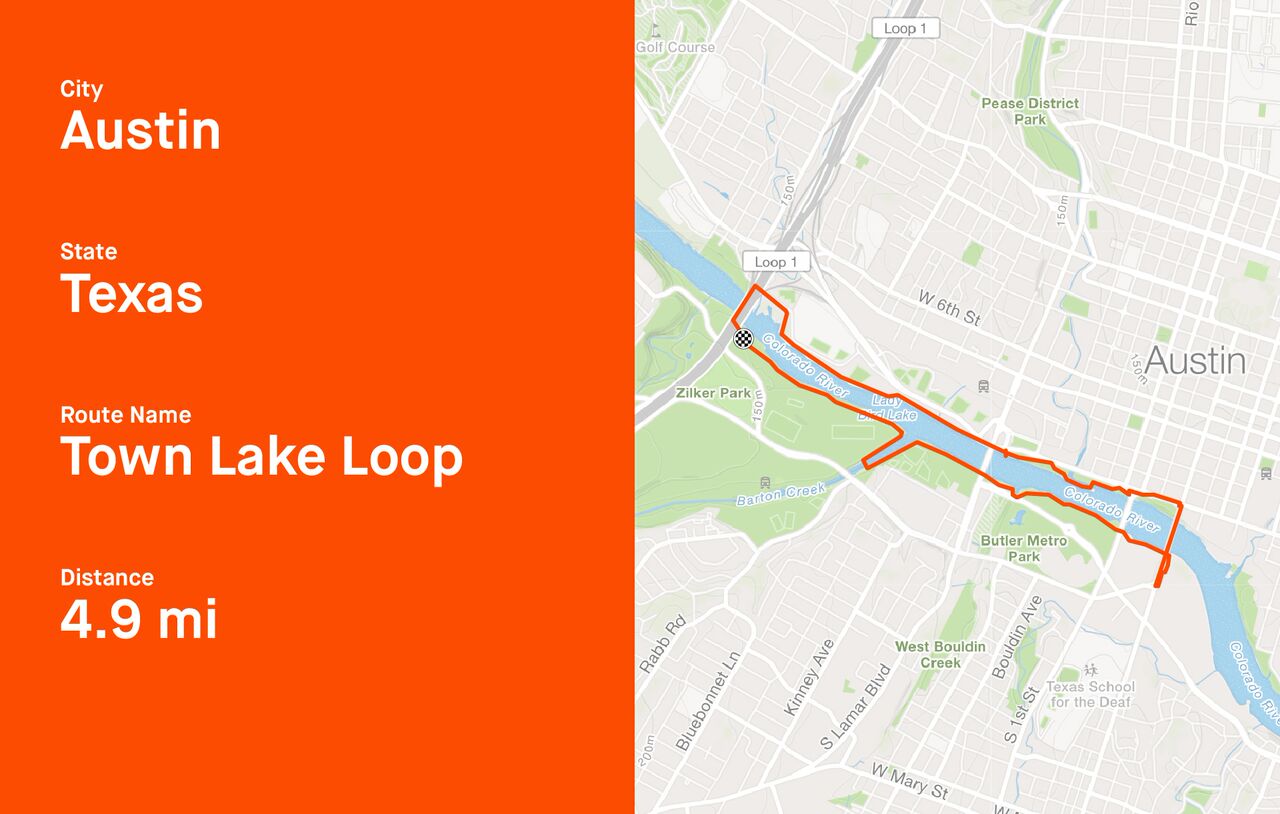 Daytona Beach, Florida
The Route: 2.1 miles along the Grenada Boulevard Bridge
Why It's Worth It: Although most of the Daytona Beach area is flat, the Grenada causeway provides a challenging incline—and thus a sick workout, says Brendan Robinson, a Daytona-based running coach. At least the turnaround point makes it worthwhile, with an Insta-worthy view of the Atlantic, Robinson says.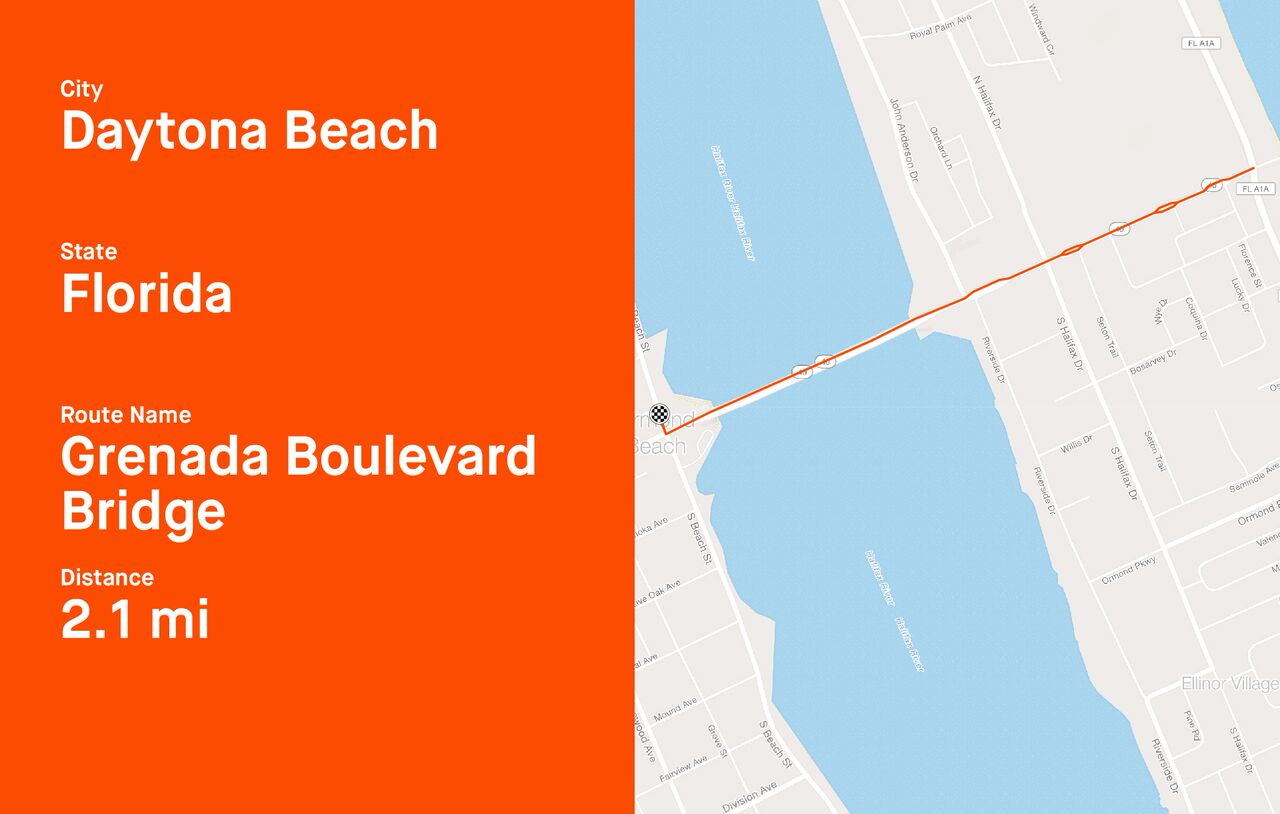 The Route: 6.1 miles along Daytona Beach
Why It's Worth It: Robinson says this is one of the better beach runs in America due to how wide and flat the beach is. Just make sure you show up early: "To run at 6:30 am as the sun is coming up will be the most unforgettable experience in your running career," says Donna Hiatt of the Daytona Beachcombers running club. "It'll just be you, the waves, and the birds," she says. "There's no better way to start the day." (Um, besides coffee and a breakfast burrito.)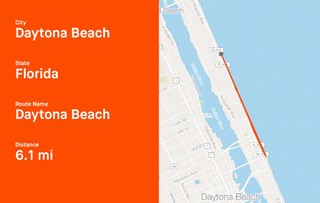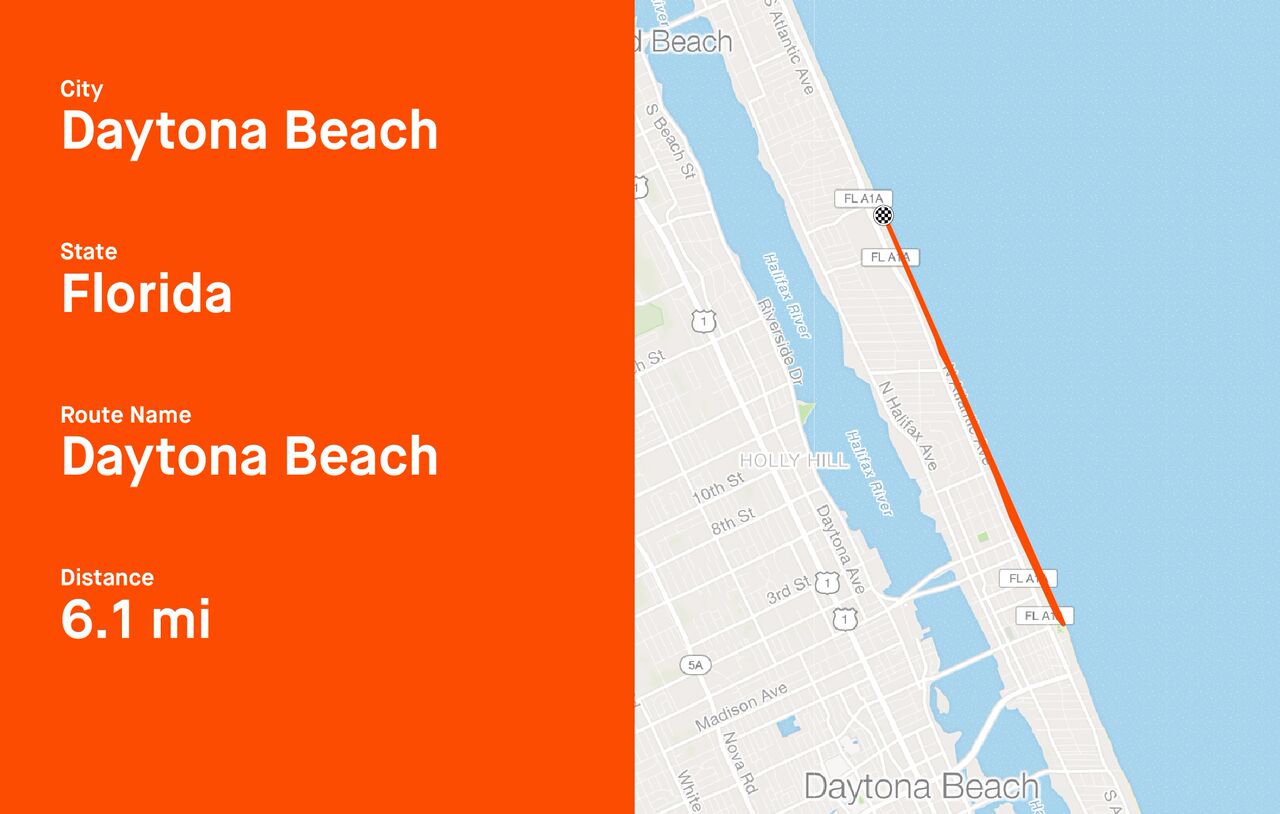 South Padre Island, Texas
The Route: 10.7 miles along South Padre Island
Why It's Worth It: Sure, Padre is known for partying, but despite the debauchery, the Natural Resources Defense Council (NRDC) has awarded it a five-star clean beach rating, which means a low probability of stepping on a broken Corona bottle. And no matter where your hotel is, you can easily hop on the long, flat, stretch of pavement, says Casey Swanson, a local runner. Consider it an excuse to scope out all of Padre's bars and nightclubs that line the route, he says, or recall the scene of last night's crimes.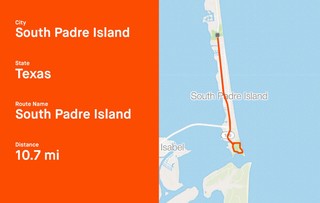 Stories