We've all seen them, looking sad on the shop shelves. Last year's model, or worse. The out-of-date EA Sports games: Sometimes with fading stars of two seasons ago on their covers, always with statistics and rosters so far removed from the most recent, most accurate simulations available.
We regularly ignore them. They're landfill fodder. Their asking prices reflect that: FIFA 15 is just a single pound, on Xbox One and PlayStation 4 at the UK's CeX chain right now. Except: they don't have to be forgotten installments of annual franchises that live and die on their realism.

There will always be some people who prefer older titles in the FIFA series—and I'm sure others too, reflecting sports I care less about—because of how they play against newer versions, even if they feature players turning out for former clubs that might not even compete in that division any more. I've heard the arguments for FIFA 10 still being a series high, and the original isometric game of 1993, too (though anyone in that camp is wildly wrong, of course).

My reason for buying FIFA 13 on the Vita, in 2016, was simply to have a football game for on-the-go play, for when I want a break from original-PlayStation RPGs and the system's generous selection of exciting indie games. It was there, I was there, and the snap decision cost me about as much as a pint of reasonably flavorsome beer in a central London pub.

I knew it was meant to be a passable portable port of the yearly kick-about, albeit one that didn't make any significant advances from the game that came before it, the number-free FIFA Football. And so it has proven to be: for my needs, to go through a season while traveling from city to city in the English south, it's just fine.

After a handful of friendlies, just throwing random teams into the mix for a 10-minute contest, I've started a full Premier League season, playing as the team I follow in real life, Southampton. And with this particular game mode—I'm about eight matches deep, at the time of writing—I've found myself entrenched in memories both amazing and to-this-day bitter.

If you're a supporter of a particular sports team, you can likely relate to how I feel when my team, Southampton, is on a shitty run of form, or has come out of the other side of 90 minutes with nothing to show for its efforts. When we've taken another beating at the hands—or rather everything but the hands—of a league rival. When we've dominated possession in a match only to come undone in the final minute of injury time and give away a soft goal, dropping a precious point and sending heads into free-fall, physically and psychologically. These results rock you, too, as the fan, in a way that those without a connection to a team can rarely relate to.

The 2012-13 season that FIFA 13 simulates, after a fashion given the fixture list isn't as it was, started abysmally for Southampton. If I remember correctly—which I do, not that I need to because this is the internet—we were stranded in the relegation zone with just four points, from one win and one draw, when we hit November, the season having started in August.

Our manager was sacked in January. A late-season run of six games unbeaten, including three wins, played a great part in keeping us in the top flight—but that wasn't guaranteed until the very final day of the season, where a point at home elevated us to a deceivingly comfortable final position of 14th out of 20.

In 2017, replaying the 2012-13 season, and in doing so creating an alternate history in the palms of my hand, is surprisingly riveting stuff. The players that turn out every week are an assortment of left-for-better-things and never-seen-again sorts, for the most part—for every Adam Lallana, now a driving force in the Liverpool and England midfields, there's a Guly do Prado, who left the club for Chicago Fire in 2014 and is now on loan at Botafogo, in the Brazilian third tier (thanks, Wikipedia).
To see these names again on the team sheet, and to control them to successes they never experienced, is fantastic, nostalgic, I-shall-have-my-revenge sort of stuff.
To see these names again on the team sheet, and then to control them to successes they never experienced, is fantastic, nostalgic, I-shall-have-my-revenge sort of stuff. In real life, Southampton's away trip to West Ham resulted in a 1-4 defeat; on the Vita, through a mixture of luck and me being not totally terrible at football games, they win by a pure-fantasy-football margin of seven to nil. Of course, my team will be champions come the end of the season. The point of a video game like this is to win, after all.

But it's not just football memories that FIFA 13 has brought back in a flood of hairs-on-end emotional rushes and late-night, lights-out reflections. A lot happened to me in the first few months of 2013—when Southampton fought their way out of the funk that threatened to drop them down to the Championship, again. And seeing this kit, these players, I'm right back in moments that have nothing to do with the support of a sporting team, and yet are part of the same fabric of life.

There's so much stuff wrapped up alongside my memories of Southampton's Premiership return. How we went up, that day, is forever saved in the grey matter: I was feeding my first son, in his high chair, in front of the TV as we put four past Coventry City to confirm our ascent. That was May 2012. By May 2013, the end of the season I'm seeing my way through in FIFA 13, I knew I was to be a father again—our second son was born in October 2013.

March 2013 was a massive month, professionally. I lost a job, a great job, one of the best I've ever had. I had been album reviews editor for BBC Music since the summer of 2009, albeit not working internally with the corporation, but for an independent production company contracted to provide the albums coverage. (You can still read my own reviews, over 500 of them, here.) Which, when the time came for the BBC to slash its Music department funding, meant that I was quite unceremoniously made redundant with no severance package to speak of.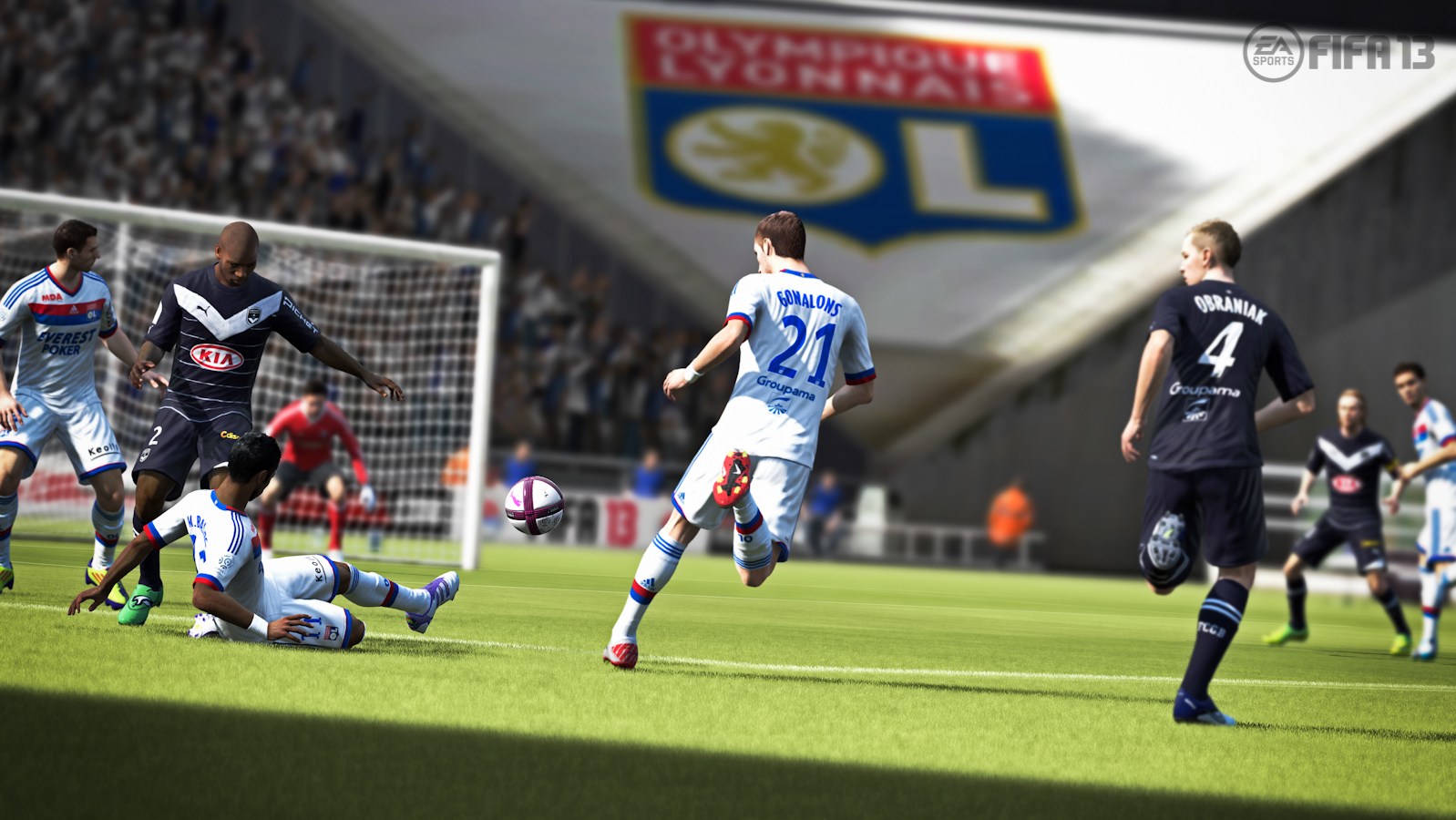 Let me tell you, that was some dark-times shit. No income meant that I missed important payments on my house, the effects of which I am dealing with to this day. Come April I was in full-time employment again, but what a shitty month March was. When I get to it in FIFA 13, I am going to power through it in a single sitting. (Our IRL results were good then, though, which did help to keep me from completely losing it. Home wins against Chelsea and Liverpool were as big in 2013 as they would be today.)

On the more positive side, March 2013 was when I got asked to write VICE (magazine)'s video games column, in the UK. I'd been doing bits and pieces for a few publications, most significantly Edge, but this was something else, a regular gig. I grabbed it with both hands—and look at where we are today, the site you're on today.

From that column I pressed for greater online games coverage, and received a budget in the summer of 2014 to begin commissioning other (brilliant, couldn't-have-got-things-off-the-ground-without-them) writers, as well as paying myself a little for my own time and contributions. That led to a full-time position at VICE at the start of 2015, and here we are in 2017 with the company supporting a standalone gaming vertical, Waypoint.

I'm not saying that without that email of March 2013, that invitation to get involved, that none of what you're looking at now would be here. As the popular internet meme based on a quite unbelievable movie, based on a rather-more-savage-than-Spielberg book says: life finds a way. Parallel dimensions, sliding doors, and so forth. In this reality, though, in my own personal and professional timeline, I totally trace what I'm doing now in my career back to that chance I was given in 2013. Had it gone to someone else, maybe they wouldn't have insisted that a company like VICE needed to run more regular gaming content.
More so than watching old footage on YouTube, or on a season-review stocking-filler DVD, playing the past is proving quite the unexpectedly vivid means of rewinding time.
And these memories, good and bad, they're priceless to me. The finding out that I was going to be a dad again: I can still feel the lurch in my stomach and the quickening of my heart. This is amazing. Wait, can we afford it? I just lost my job. I've got a new one, it'll be fine, probably. This great new gig at VICE has opened up, so that's something. Hang on, we've just bought this house, and is it really big enough for two? Every question at once, smashing into one another, in a deafening roar of life, one that has the ups and downs of supporting a sports team running through it, like a seaside town's name through a stick of rock.

Because that's what supporting a team is: this quite irrational connection to a bunch of strangers kicking a size-five around, whose performances both lift you up and crash you down, week on week, completely impacting everything else going on. When they do well, the shittiest few days at work, school or wherever can feel like nothing, just a small obstacle between toasting three points. When they don't, a picnic on the most gorgeous springtime afternoon, with all of your favorite people, can be an absolute chore.

More so than watching old footage on YouTube, or on a season-review stocking-filler DVD, playing the past is proving quite the unexpectedly vivid means of rewinding to where I was, why I was, and where I wanted to be. Hindsight considered, I think I've done okay. And if you go back to an older entry in the Madden, NHL or NBA series, perhaps you, too, will find yourself reflecting on what's in the game, sure, but more pertinently everything that's completely outside of it.