The first time I saw the record section at Whole Foods, my heart dropped. As I pushed my cart full of overpriced organic kale, quinoa, and oddly shaped carrots that would probably all just go to waste in my fridge, I imagined every worst-case scenario. I texted my business partner: "Dude, we're FUCKED!"
Our little record store has a beat-up, mustard-colored vintage couch that wouldn't be out of place in an anarchist squat and which every employee thinks they "broke in." (News flash, you didn't.) The miraculously-still-comfortable-couch sits next to a worn out listening station with a lamp we spent weeks looking for to pay homage to David Byrne in Stop Making Sense. Close by hangs a signed MC5 poster we'll never sell. Our staff wakes up every day, turns on our audio gear, picks life-changing records to play, battles hangovers, and deals with little kids taking selfies with the records (all the fucking time) so that you have a place to physically interact with the music you're about to buy.
That's why it was painful for me to think that someone would prefer to pick out a record as an afterthought while shopping for spinach in a giant warehouse. I thought about all the hard work (and all the serendipity) that went into making our store unique, and how in the blink of an eye, a mega-corporation could swoop in on our new record sales. It's not just my sense of self-preservation as a record store owner; there's also a side of it that makes me wonder just where the business of vinyl is heading.
Stone's Throw Records founder and avid collector Chris Manak, better known as Peanut Butter Wolf says those big stores aren't even on his radar. "It's more of a novelty thing with them. It just makes people my parent's age say 'I heard vinyl is making a comeback,'" he tells me when I ask if stores like Whole Foods and Barnes and Noble jumping on the vinyl trend have a negative effect on the industry.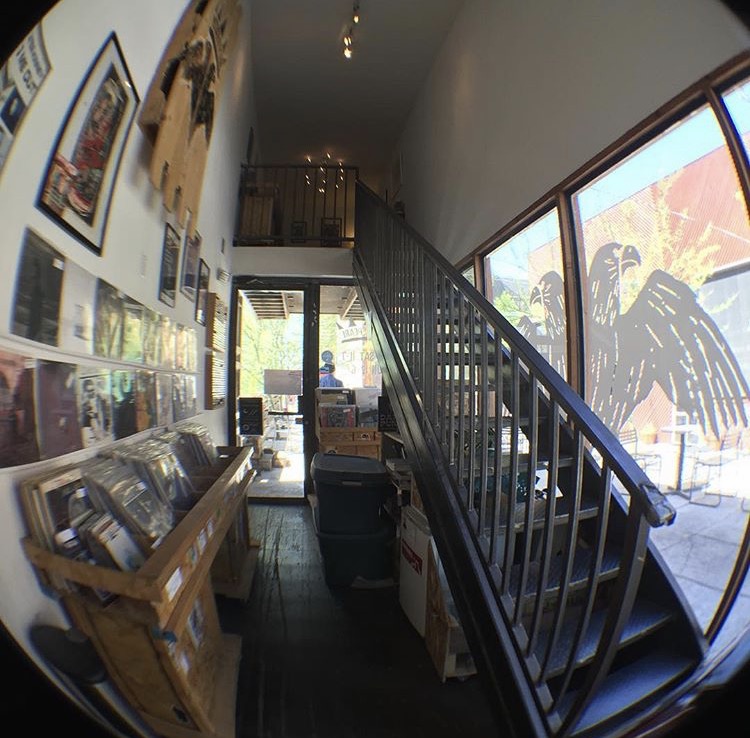 Vinyl sales were up 30 percent in 2015, according to Nielsen, bringing the number of records sold from 9.19 million in 2014 to 11.92 million last year. But it's hard not to wonder how sustainable that boom is: The highest-selling records of that record 2015 were by Adele and Taylor Swift, favorites of casual fans more so than of the collectors who have long fueled vinyl purchasing. With big retailers vying for a piece of the pie and rising costs of records, are we headed toward a bubble burst? How long will the customer continue to flock to record stores for $50 Lana Del Rey Albums and sub-par 180 gram reissues? How many Record Store Day-related events and releases will still excite people? Would children still be thrilled about Christmas if Santa spent all year shoving toys down their throats? Bad example. Of course they would.
As I puzzled over what we should do to offset these challenges, something unexpected happened: our sales increased. And some of our customers who would initially stock their young collections with popular new vinyl—Arcade Fire, The xx, Black Keys, etc.—began asking for first pressings of classic records. This happened while many of the so called "vinyl tourists" began selling back the collections they had only started buying the previous year.
There's been a steady expansion towards vintage vinyl from once RSD-exclusive devotees. Like "The Future," our affectionate nickname for two high school-aged brothers who have been raiding our stacks for original used records—Television, Iggy Pop, Joy Division, and others—for years. It's through customers like these—people who find the format more satisfying for its own merits than for its novelty—that any bubble will ride itself out. It's no secret that used vinyl accounts for 60 percent of record sales, so keeping prices fair across the board is a concern in keeping clients engaged.
"I think Discogs is really the game changer. It's definitely helped people know how scarce a record is," says Manak. Or in the case of that Saturday Night Fever record I just saw at a store for $30 (while hundreds are available for $1 on Discogs), how scarce it isn't. "It's made a lot of records that used to be $15—because they were rare enough for that city but not rare enough to post on eBay—go down to be $3 to $5 records," he adds.
While easy access to records on the internet may sound grim for the prospects of brick and mortar stores, increased awareness of the market may play a valuable role in getting people to treat vinyl as the new normal rather than as an odd collector obsession outside of their reach. Will the onslaught of new vinyl aficionados normalize record buying? The feeling of browsing a well-stocked store and interacting with the clerk will always appeals to some. The committed collectors have always been there, and they're the reason that many stores survived the "dark age" of vinyl. But the current boom is creating lifelong fans from a new generation, and they're buying both new and used.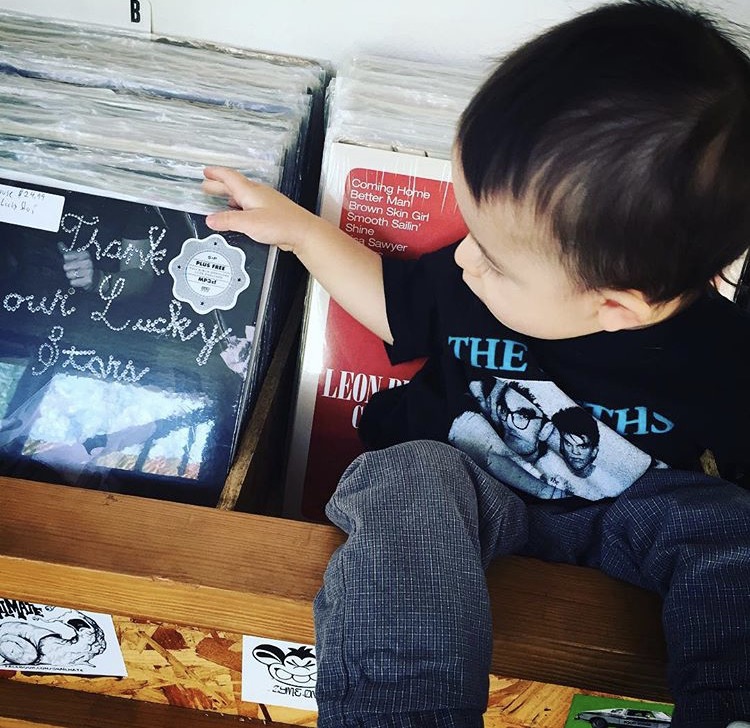 One recent statistic seems to confirm this: Last week, for the first time in history, vinyl sales surpassed download sales in the UK, according to the country's Entertainment Retailers Association. And while this may say more about the convenience of streaming over downloading, it's an encouraging number, especially considering sales doubled from the same period last year (from £1.2 million to £2.4 million). And yes ultimately, record sales are still only approximately 5 percent of total new music sales, making it far from the new normal. But if that 5 percent can remain steady, that's a pretty great niche market to be involved in.
And when the $40 new release and repackaged 180 gram "special edition" vanilla chocolate-swirl reissue craze disappears, it might even help indie labels, many of which have been dealing with the oft-publicized struggles of exorbitant turnaround times and major label priority over smaller orders. For them, vinyl always has been the normal, and will continue to be. Like with Manak's Stones Throw, who this year celebrates 20 years in the business, and just launched a subscription service where one can pay a flat fee of $250 for all of their releases in 2017 (You have until December 25 to sign up). And when I asked him about trends, fads and what his specific thoughts on RSD were, he sincerely told me "I had to Google it to know what you're talking about."
Vinyl's own magic will ensure its livelihood, maybe even its normalcy.
Photos by the author; illustration by Michael Alcantara
Eddie Cepeda is the founder of Mother of Pearl Vinyl and a writer in New York City. Follow him on Twitter.