Play At War In 'General Room'
War can be super fun when you're in control of the board.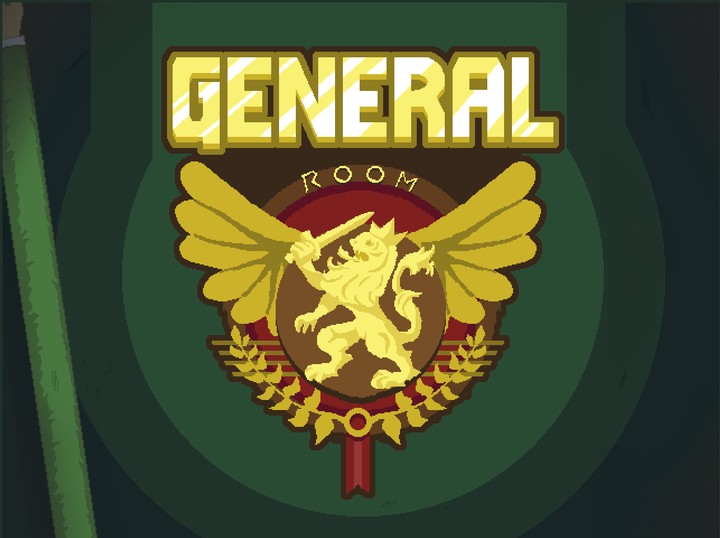 Stepping into General Room, with it's 5-star General right out of the most outlandish moments of Valiant Hearts, it's greedy, bottom-feeding businessman, and crayon-colored "war map" feels like jumping inside of a political cartoon. All features are exaggerated for maximum impact and no, the point is not subtle.
Nor is the game all about bluster. The light strategy mechanics, which have you knocking enemy soldiers off the board (with the flick of your finger), and placing your own units gets tactical, quickly, and the action moves as fast as your toy soldiers can run.
It's very fun, then, to play this game of war. And despite the obvious (the evil businessman, the death cries of your soldiers), there's an air of "say, it's grand to be a good old boy!" to the affair. A jaunty tune plays out in the background. Every soldier sound effect, including the rat-tat-tat of their guns, is a vocal effect. The soldiers are literally toys on a game board.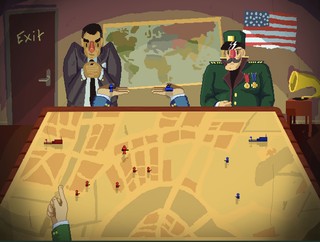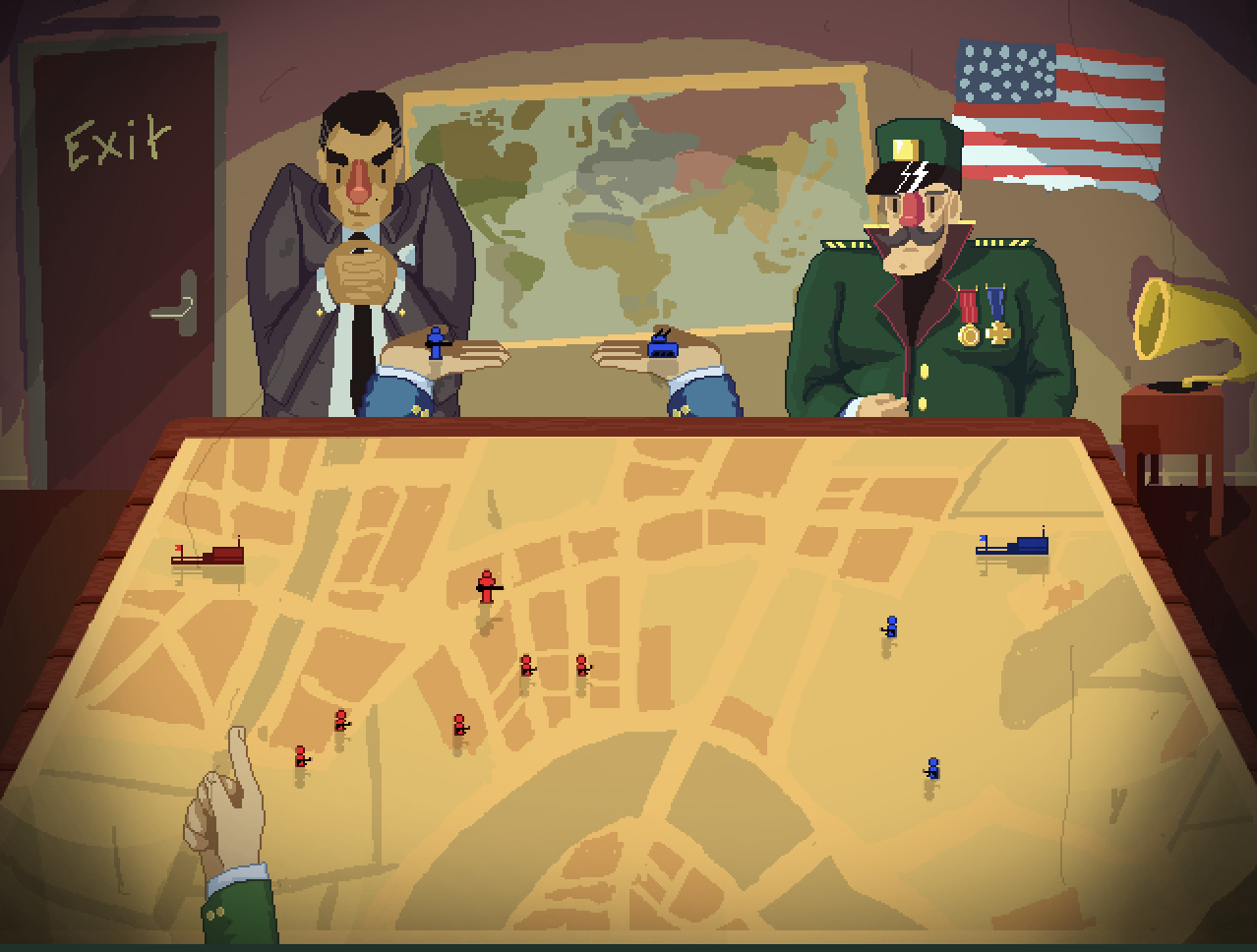 Itch.io creator Jeroen Wimmers and collaborators Jordi Boin and Sam van Lonkhuysen are on to something here. War sure is hell for the little guy, but it's all fun and games in the General Room.
Play General Room for free on itch.io. You can also support the game on the page.
Stories