This post originally appeared on VICE Canada

Winnipeg, Manitoba is home to Canada's largest urban Indigenous demographic—about 91,000 people, according to a 2011 National Household Strategy—a population big enough for some to call it an "urban reservation." Which means the challenges faced by Indigenous people across the country are often concentrated and intensified in the city. These residents earn substantially less than their counterparts. They are more likely to live in dilapidated housing, which probably has something do with the fact that 43 percent of Indigenous people live below the low income cut-off, according to a 2006 census.
In the city's North End, on the north side of a rail yard, is where a predominantly Indigenous population lives. The neighborhoods located there deal with high rates of violence. Since the start of 2017, there were 12 shootings, eight sexual assaults, and five people were killed, according to preliminary statistics published on a Winnipeg Police Service crime map. (The city at large had the fourth highest homicide rates in the country in 2015, according to a Statistics Canada report.)
But many in the city's North End refuse to wait for police or provincial agencies to alleviate problems like these: They are taking them into their own hands instead.
There are 14 grassroots organizations that make up "The Village," as Michael Champagne calls the collective. Together, these groups vow to mitigate high rates of violence, connect Indigenous youth to cultural outlets, and help keep families together, among other things.
"The area that The Village is working on are the issues of our community," the well-known advocate and community organizer behind Aboriginal Youth Opportunities told VICE. "I never like to isolate the issue from the action or the solution that we're trying to implement ourselves."
This week's episode of RISE, VICELAND's documentary series about Indigenous peoples of the Americas, delves into the inner-working of Winnipeg's North End. This installment, hosted by Gitz Crazyboy, taps into some of the root causes behind issues affecting the community, like the rippling impacts of the residential school system.
Bear Clan Patrol, which is featured in the episode, is an associated organization that is working towards proactive resolve. It's a group that Champagne considers the "eyes and ears of the street." Volunteers from the group patrol the community five days a week to make the North End a safer space. The organization is comprised of about 420 members across Canada who are eager to bolster protection of those most susceptible to violence.
It was initially established in the 1990s to protect Indigenous women from harm, then later revived in 2014 for the same reason. When Tina Fontaine's lifeless body was pulled from the Red River that year—a death that became a flashpoint for nationwide attention to the epidemic of missing and murdered Indigenous women and girls—executive director James Favel and his cohorts knew the community could no longer remain on the sidelines and watch horrific events unfold.
"The community's been crying out for direct action, boots on the ground, over the topic of missing and murdered Indigenous women for so long," Favel told VICE. "There's a lot of revitalization going on here over the last five or so years and we're a part of it. We're tending to the sociological needs of our community members. Our mandate is to protect and empower the women, children, and elderly—the most vulnerable."
A further problem the community is dealing with is the apprehension of its children. About 85 percent of kids in foster care in the province are Indigenous, according to a study by Statistics Canada in 2016. Child and Family Services is the provincial department that determines when a child must placed into the hands of the state.
Mary Burton is part of a North End group called Fearless R2W, which was established to help families stay together. She went through the CFS system; her children did, too. She considers state-run foster care to be a vicious cycle—kids typically find themselves in a toxic milieu with few rules and little guidance. Some of them have nothing to turn to when they are spit out, which can result in a life of hardship. An example of system failure, in simple terms.
"We're getting sick and tired of CFS taking our kids," she told VICE. "In the R2W postal code area, one in six kids are being apprehended in this neighborhood daily. Right now, 84 percent of apprehensions are due to poverty, not neglect, not abuse."
Cindy Blackstock, executive director of First Nations Child and Family Caring Society of Canada, believes it's imperative kids remain at home with their families—if it's workable, that is. Providing adequate supports to address poverty would help, she said.

"There are way too many kids in care," she told VICE. "When you look at what's causing First Nation children to be in government care, it's poverty, poor housing, and caregiver substance misuse related to intergenerational colonization, including residential schools. We have so little quality assurance that we're actually putting these kids in a better place."
Burton doesn't want her grandchildren to wind up in foster care, she wants them to grow up knowing their culture—who they are—like most families do.
"If the agencies went into these homes with a harm reduction model, they could probably keep the kids at home and put in supports for the families," she said, "But they don't because the system is created to take kids. There's no reason for families to be ripped apart because of poverty."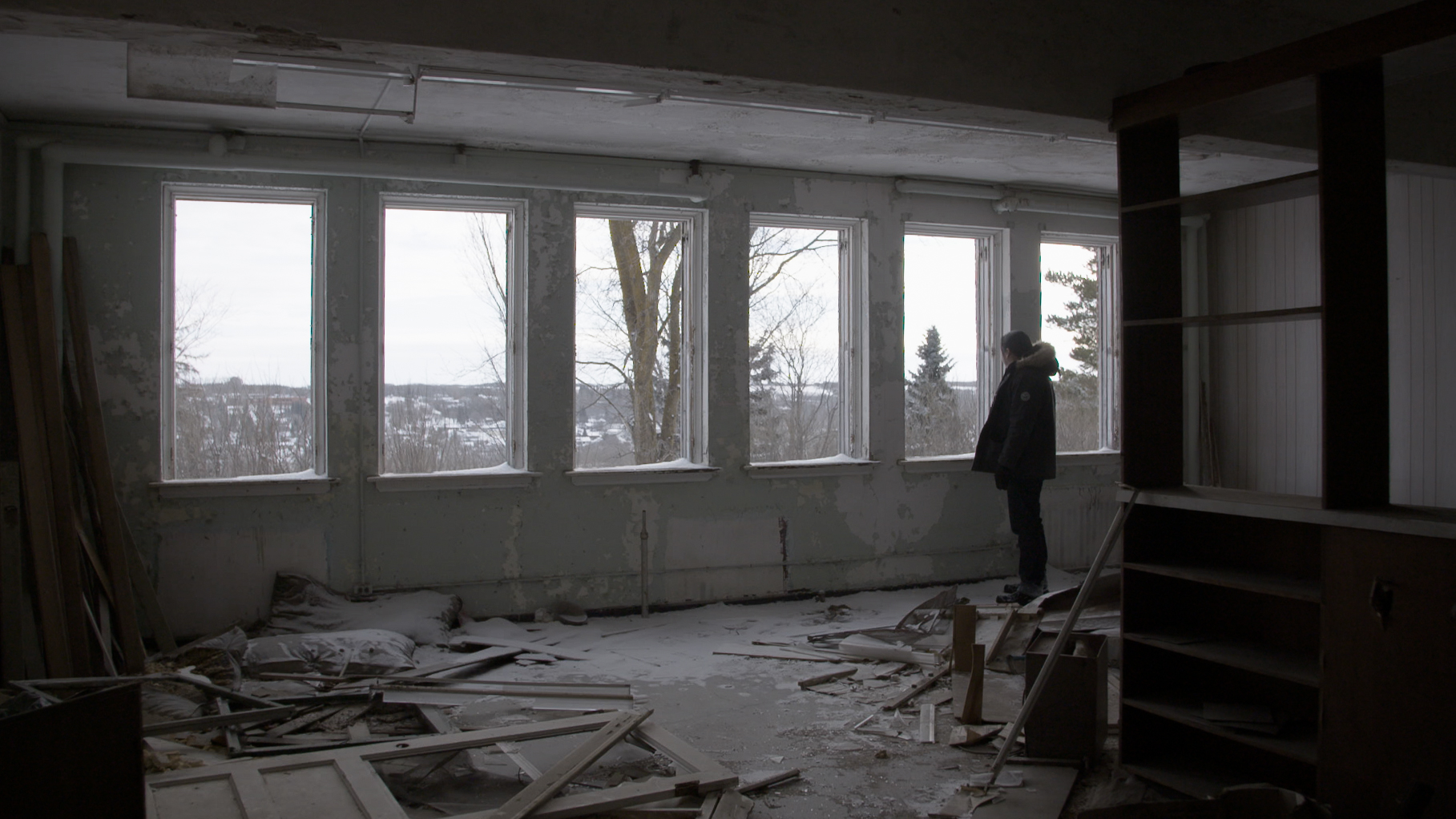 The self-sufficiency and cohesion of community networks has the potential to soften problems affecting the area, and while this may be true, Favel said there's still a ways to go, in terms of the level of remediation residents want to see.

"It's been an uphill battle," he said of the issues affecting the North End. "We're all advocating for people's human rights. We're just trying to make everybody's life a little bit better."
Follow Julien Gignac on Twitter .
RISE airs Fridays at 9 PM on VICELAND.