Photos of Sailors Taking Over the City During NYC's Fleet Week
Fleet Week functions as a kick-off to summer and the chance for New Yorkers and tourists to take some pretty amazing sailor selfies.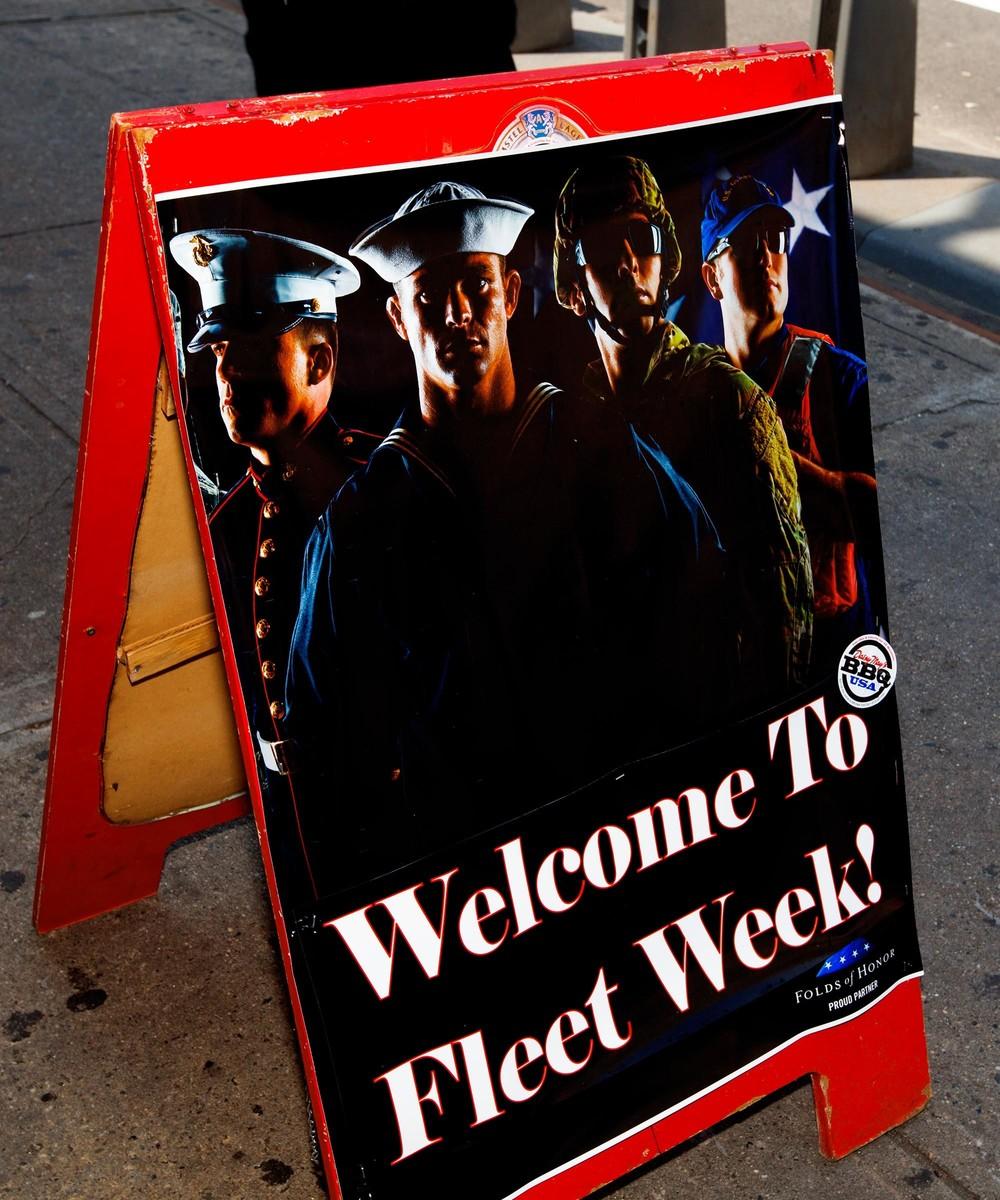 Now in its twenty-eighth year, Fleet Week New York still serves as the city's annual meet and greet for sailors, marines and coast guards. It also offers the opportunity for city-dwellers and tourists alike to take some pretty amazing selfies with the men and women clad in crisp, white uniforms.
Despite the fact that most people living outside of the five boroughs only have that one Sex and the City episode as a point of reference for this city-wide takeover, it's looked on fondly by most New Yorkers as marking the official kickoff to summer.
VICE sent photographers Zak Krevitt and Sam Clarke to cover the week-long celebration. Below is a selection of image the photographers made throughout the week.
Zak Krevitt and Sam Clarke are photographers based in NYC, you can follow their work here and here.