Your Favorite Player Grayson Allen on Your Favorite Team Duke Drills Buzzer Beater
Duke is out here doing Duke things.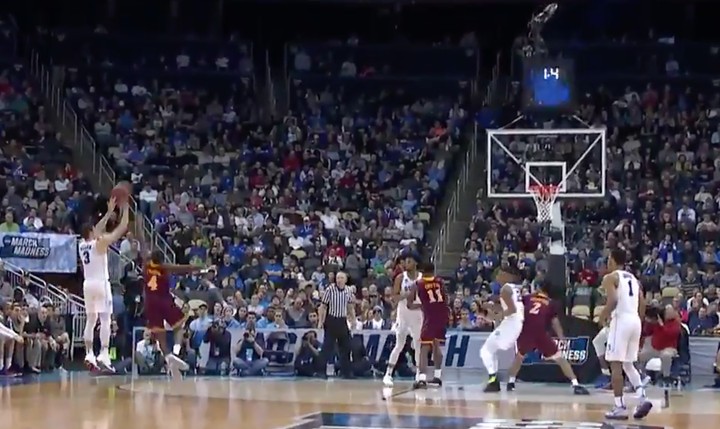 Screenshot via NCAA Twitter / @marchmadness
Grayson Allen is out here whether you like it or not. But come on. You know you'll secretly miss him when he's gone. Second-seed Duke is playing against 15th-seed Iona in March Madness, and Allen wanted to remind you why that player-tripping Ted Cruz throwback is allowed to touch the rock.
Sure, Duke had a 50-39 lead, but nothing shows a team why they're 13 seeds below you like drilling a fairly deep, contested three with just milliseconds left before the half. Savor the Grayson, people. Savor it.
Stories