Dreamy vacations aren't just a luxury for rich people. While cities like Singapore and London are notoriously expensive, with hotels costing hundreds of dollars a night and food so pricey you start considering a diet, there are plenty of destinations where your dollars will stretch more than those Lycra pants you're wearing.
We got some help from the airfare-monitoring app Hopper and dug into Airbnb prices to find some bargain travel destinations for your next vacation. While the price of a plane ticket to some of the more far-flung destinations is high if that's the only place you're visiting, these dream destinations can make great pit stops stops on a low-cost backpacking adventure around the globe. We've also included some budget destinations much closer to home.
St. Petersburg, Florida
Average flight price: $239
Cost of an Airbnb: $65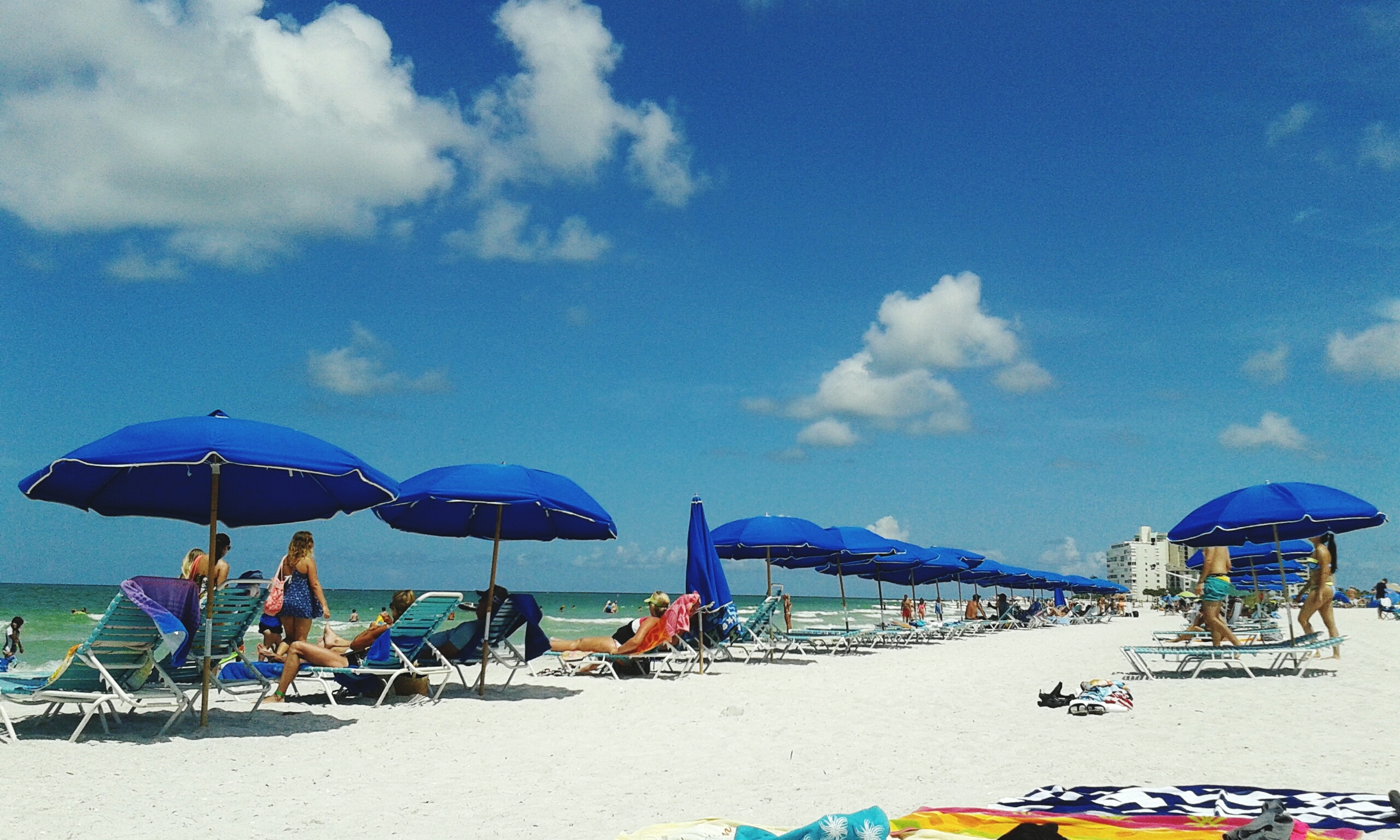 The idea of a Florida vacation tends to conjure up images of either mini-golf-filled trips with the grandparents or regrettable spring breaks. Put those visions aside and head to St. Petersburg, a beach town filled with art, food, and sun. Rent a bike at Merry Pier and then grab provisions at the Saturday Morning Market before heading to the beach to work on your tan. Before you return the bike, head to St. Pete's southern tip to explore the Pass-A-Grille neighborhood with its charming main street and historic district, which is on the National Register of Historic Places. Watch the sun set at Pier 60, which turns into a nightly party, wander through the mangroves at Fort De Soto park, and sip cocktails at the flamingo pink Don CeSar hotel, or pair stone crab claws and fried gator with a pint of Mad Beach Brewing Co. ale.
If you don't want to spring for the cost of a ticket to the The Dali Museum—or can't bear to be indoors when the sun is out—the local street art offers plenty of eye candy. While hotels in St. Pete can be pricey, there are budget options (!) perfect for recreating The Florida Project.
San Juan, Puerto Rico
Average flight price: $285
Cost of an Airbnb: $65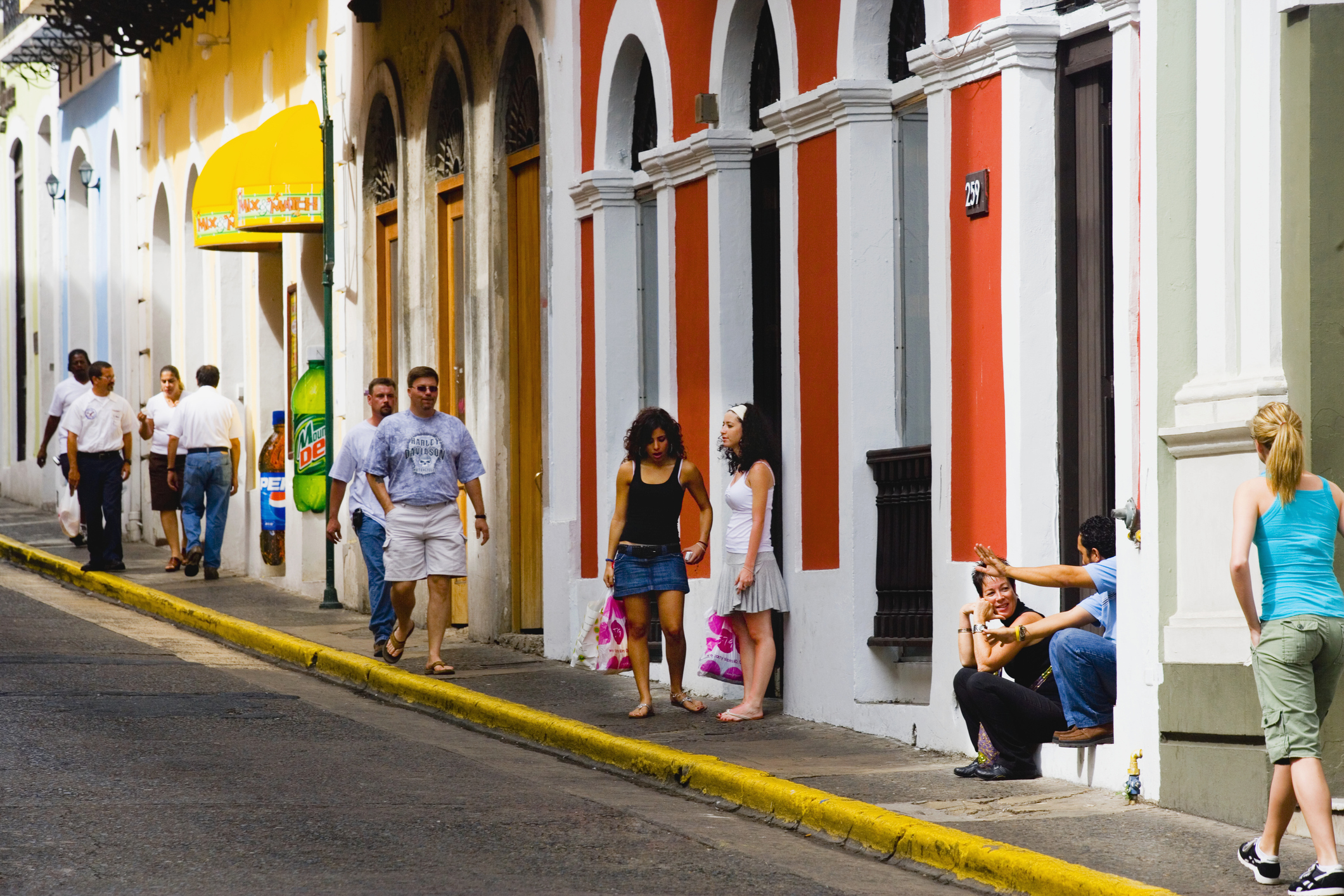 You may not need a passport to visit Puerto Rico, but you'll still feel like you're in another country. Dust off your Spanish and hit the streets of Old San Juan to explore the San Juan National Historic Site, including the Castillo San Cristobal and Castillo San Felipe del Morro forts, for just $7.
To truly see the city—and save a few bucks while you're at it—create a DIY walking tour. Visit the Puerto Rican capitol building, stop by Casa Blanca, a museum that was originally built as a home for Ponce de Leon and his family, soak in the surroundings at Teatro Tapia, the neoclassical theater that has been the cultural heart of the city for 185 years, and grab a piña colada at Barrachina, which claims to have invented the cocktail.
The island is working to recover from the back-to-back hurricanes that devastated Puerto Rico's already-fragile infrastructure, but the country is resoundingly open for tourism, as they need dollars to rebuild. That means you'll be able to come home from vacation with a tan and the knowledge that you did something good with your vacation bucks, besides get another pukka shell necklace.
Montreal, Canada
Average flight price: $418
Cost of an Airbnb: $60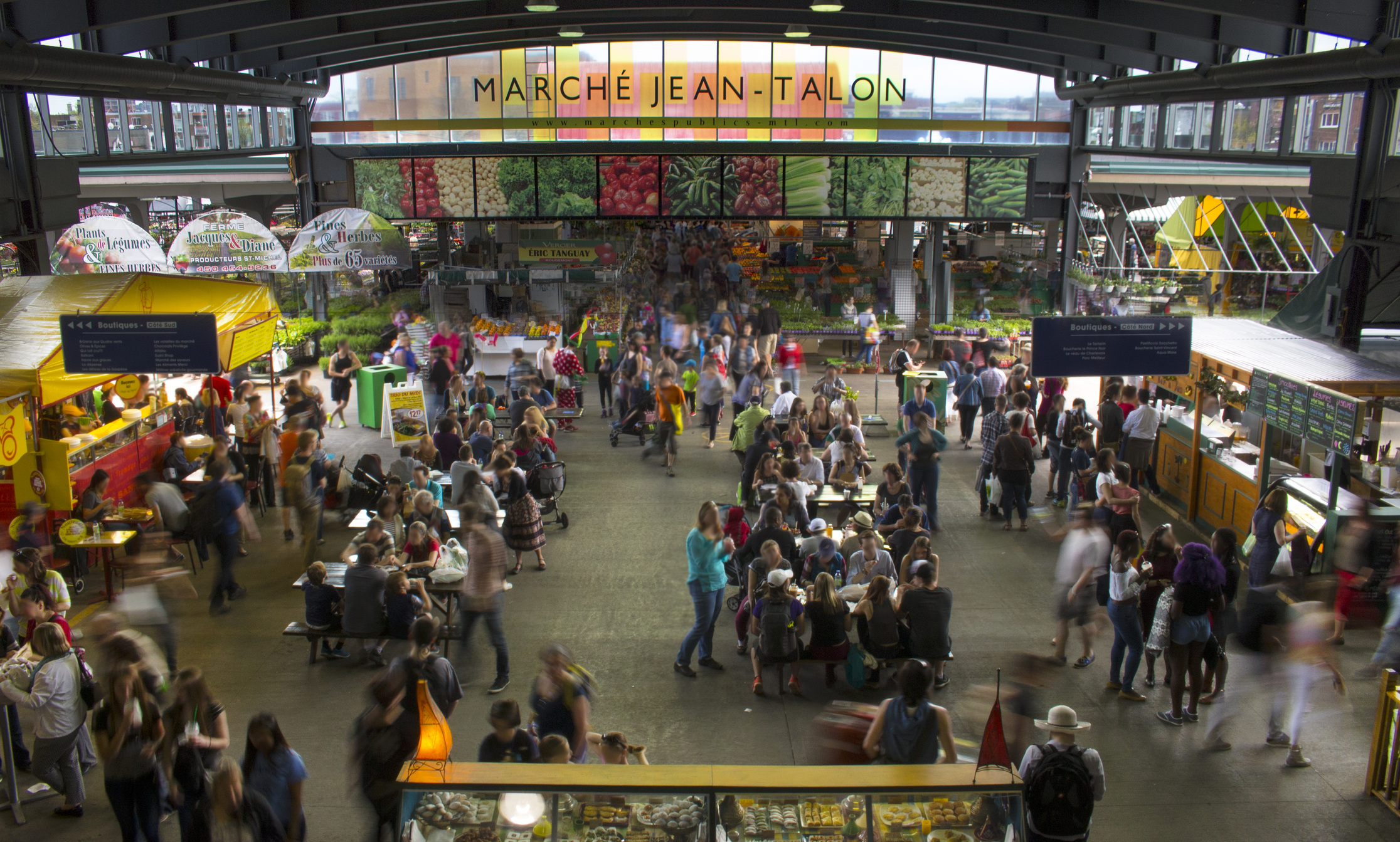 If you want to feel like you're in Europe without throwing down the cash for a European vacation, head north to Montreal. The bilingual city just celebrated its 375th anniversary and the party is still going on. While your American dollars don't go as far as they once did, there are still bargains—and fun—to be had without breaking your budget.
For starters, Cite Memoire projects stories from the city's long history on the buildings and streets of Old Montreal and all you need to join in the fun is a free app. For about 75 cents a pop, you can settle the debate as to whether St-Viateur's or Fairmount's wood-fired bagels are better. Practice your high school French as you peruse the stalls of Marché Jean-Talon, one of Montreal's oldest farmers' markets, admiring the fromage, saucisson, and produits canadien.
Check out Habitat67, the futuristic communal living center designed by architect Moshe Safdie. Or just wander the Plateau district looking for members of Arcade Fire, who got their start here. Find an Airbnb in your price range or book a modern, clean hotel room at Auberge St. Jacques for $95 a night or so.
Oaxaca, Mexico
Average flight price: $590
Cost of an Airbnb: $30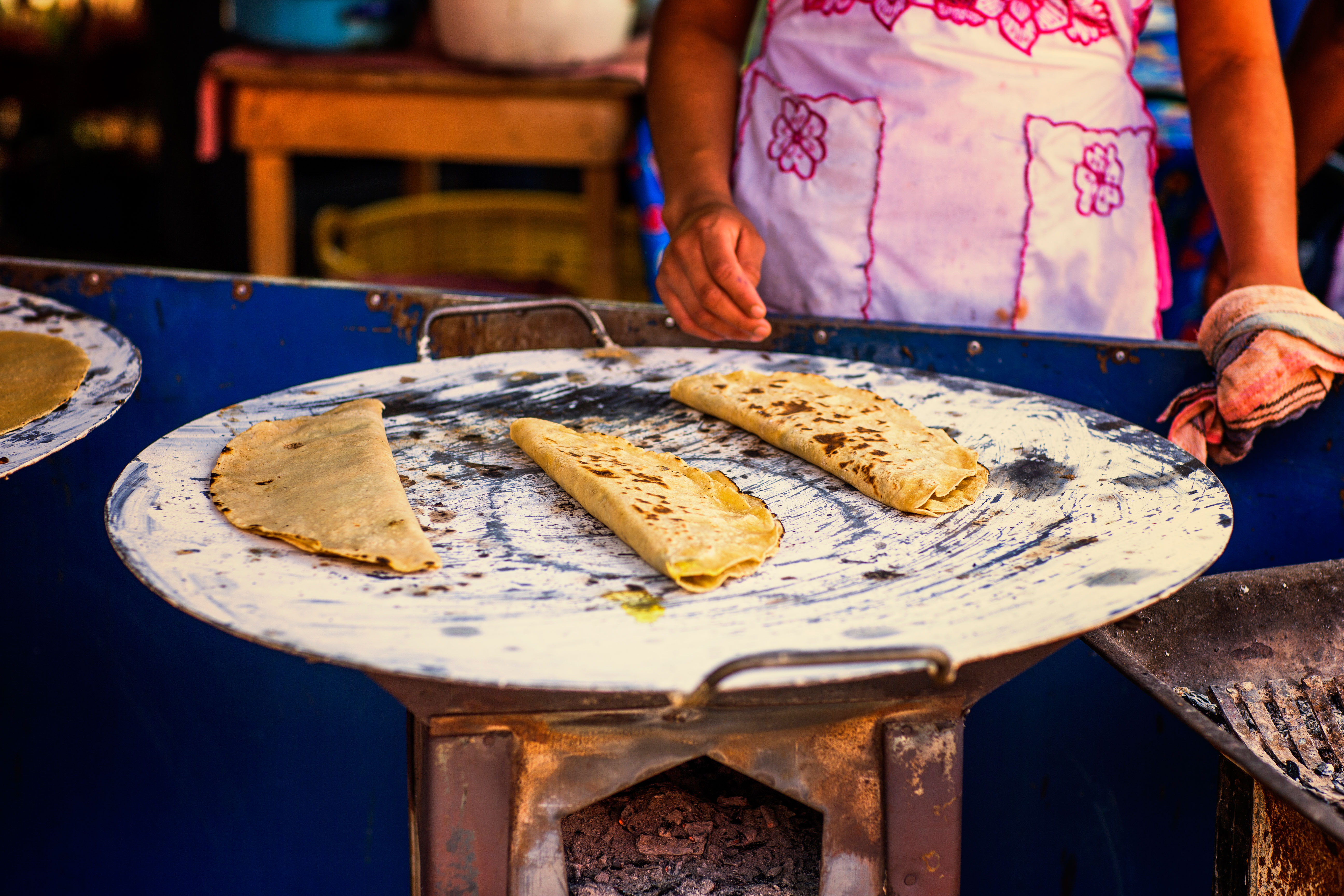 Tacos, museums, and mezcal are just a few of the reasons this Mexican city is a perfect vacation destination.
While there are plenty of fine dining opportunities in Oaxaca, for cheaper options—and maybe even better food—head to the market. The famed mercado runs an entire city block and is filled with fondas, or food stalls, that offer pantry staples like chilies, beans, homemade corn tortillas, and locally-made mole. Fill up on tacos stuffed with carne asada (grilled meat), nopal (cactus), chapulines (grasshoppers!), or vegetables from farm stands and spiced with salsas made according to family recipes all for $1 or $2.
Work up an appetite for your next meal by exploring the Museo del las Culturas Oacaca, learning about pre-Hispanic art at Museo Rufino Taymayo, and checking out the graphics at the art collective, Espacio Zapata. When you're ready for a break, hit up the local mezcaleria where bottles of mezcal run just a few dollars. There are plenty of Airbnbs in the downtown area and decent hotels like the Hotel Azul or Los Golondrinas can be found for $130 a night.
Bologna, Italy
Average flight price: $1032
Cost of an Airbnb: $65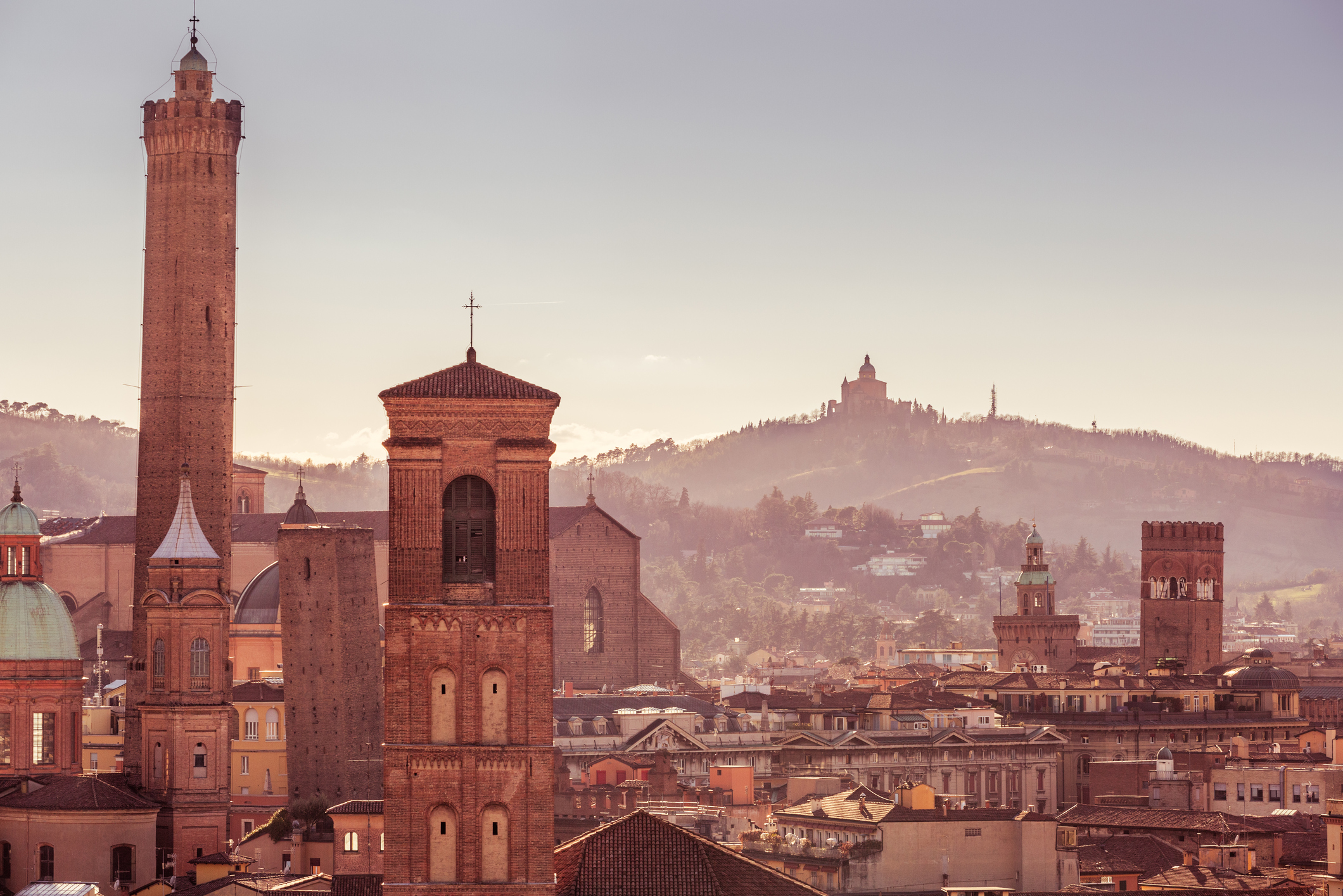 This picturesque medieval town in Northern Italy is home to the University of Bologna, one of the world's oldest colleges, but the walled city is nothing like its sports bar-and-frat house filled U.S. counterparts. Wander under the city's portici (covered streets), explore the museums and cathedrals, sip a cappuccino in the Piazza Maggiore, and most importantly eat everything you can in this culinary hot spot.
If you're traveling on a budget, take part in one of the city's favorite past times— aperitivo. In the early evening, order a drink (a glass of the local pignoletto or a Campari) at one of the restaurants that circle the city's brick-lined squares and they'll bring you free snacks like olives, focaccia, and chips to enjoy. If you're still hungry for dinner, order up plates of the local specialties tortellini, the slightly larger tortelloni or tagliatelle al ragù (a.k.a. pasta Bolognese), which will cost around $10. with a decent glass of wine for $5.
There are also plenty of bargain hotels, which means you can save money for the wine and pasta that are integral parts of la dolce vita.
Laos
Average flight price: $1372
Cost of an Airbnb: $35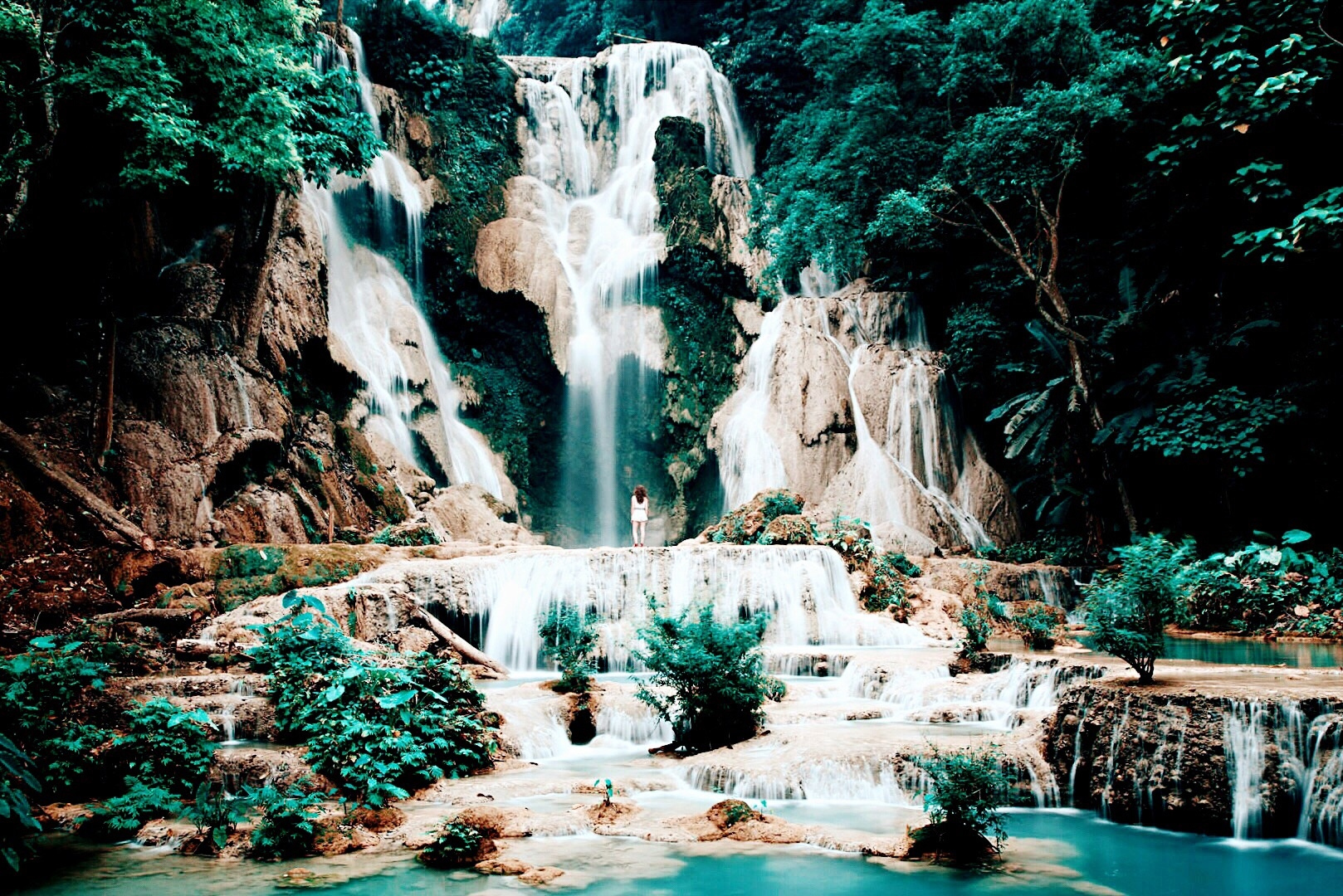 Tickets to this far-flung nation are expensive, but once your plane touches down, your dollars will go incredibly far. Nature lovers will want to explore the Vieng Xai Caves, hike through Phu Hin Bun national park, watch the sun set over the Mekong, and visit the Kuang Si Falls.
Head to the capital city, Vientian, for striking architecture like the Pha That Luang monument and the Buddhist temple Wat Si Saket, and to explore the city's coffee scene that serves cups brewed from beans grown in the Bolaven Plateau in southern Laos.
Travel to the UNESCO world heritage city of Luang Prabang to see gorgeous temples, night markets, and bars. If you like Thai food, you'll love Laotian food, too, with classics like sticky rice, larb, fresh fish, lemongrass-scented chicken, and papaya salad all for about $3 a meal. Hotels run the gamut from $19 guest houses to $600 a night five-star resorts. It's easy to find clean, chic hotels for $100 night.
Saving money on vacation takes a little planning, of course, Here's when to buy tickets for your summer vacation to save a few dollars for beer.
Follow Melissa Locker on Twitter.