Denny's came into my life in the 6th grade. I had just earned straight As on my report card so I was able to choose any restaurant I wanted to eat at to celebrate. On the rare occasions that my Chinese-American family would eat out, we would go to the local Chinese place, with soggy sweet-and-sour pork that had been sitting out under the heated lamps too long and limp and lifeless chow mein.

For me, Denny's was the exact opposite. It was the ultimate representation of Americana, existing in sharp contrast to the complex and colorless thousand-year-old-egg-embedded jook that my mother would ladle out for breakfast. It felt like the nerd versus the prom queen, played out in food.
Even my mom would enjoy our meals at Denny's (although she would never neglect to mention that we could have had Chinese food for half the price). What's not to love—big steaks, bottomless sodas, and friendly waitresses who come by to check on you. I loved how we didn't have to share our meals family-style, and how they arrived in courses: first a plate of crusty, buttered bread; salad with too much ranch dressing (just how I liked it); and then steak with a steaming hot baked potato and all the butter and sour cream I could fit inside. Here, on a plate, was the American Dream.
To my young mind, being an all-American teenager was all about rebellion and excess. The "Belgian Waffle Slam" thought so too, with two sunny-side up eggs and two pieces each of bacon and sausage. The star, of course, was the golden, crispy Belgian waffle, topped off by generous amounts of whipped cream, butter, and strawberry jam. My mother would never allow me to order this kind of food under her watch and would moan in Chinese, "Why is it so expensive?" and "Why would one person need so much food?"
My Denny's was the preeminent late-night hot spot in Upland, California in 1994, which says a lot about Upland as a city. Much like Denny's—which first opened its doors as a donut shop in Lakewood, California—I also had my transformational coming of age in the outskirts of Los Angeles. As a sophomore at Upland High School, I was the obedient apple of my dragon mother's eye and on track to go to Stanford. But her Chinese-immigrant American dream for me died a sudden death when I met Jessica.
---
---
Jessica was a perfectly oval-faced Korean beauty with a full-bodied mane of Pantene-glossed hair. She had just transferred to Upland High less than a year ago, and was just a sophomore herself but looked and acted like a college student. In a fortuitous turn of events, I became Jessica's math tutor and helped her get a C (she was flunking out of class at the time). In return, she took me under her wing.
The first time Jessica and I hung out was at Denny's. Its country-inspired design and red and caramel brown booths were at odds with her glamour and effortless charm, but it was nonetheless her favorite hangout spot. (It helped that it was the only place open at 1 am on a Tuesday night in Upland.) You couldn't miss it; the banana-colored hexagonal sign and its cherry lettering shouted for attention. I cried for attention too, sneaking out of my house in the middle of the night wearing nothing but a micro-mini and X-Girl baby doll crop top.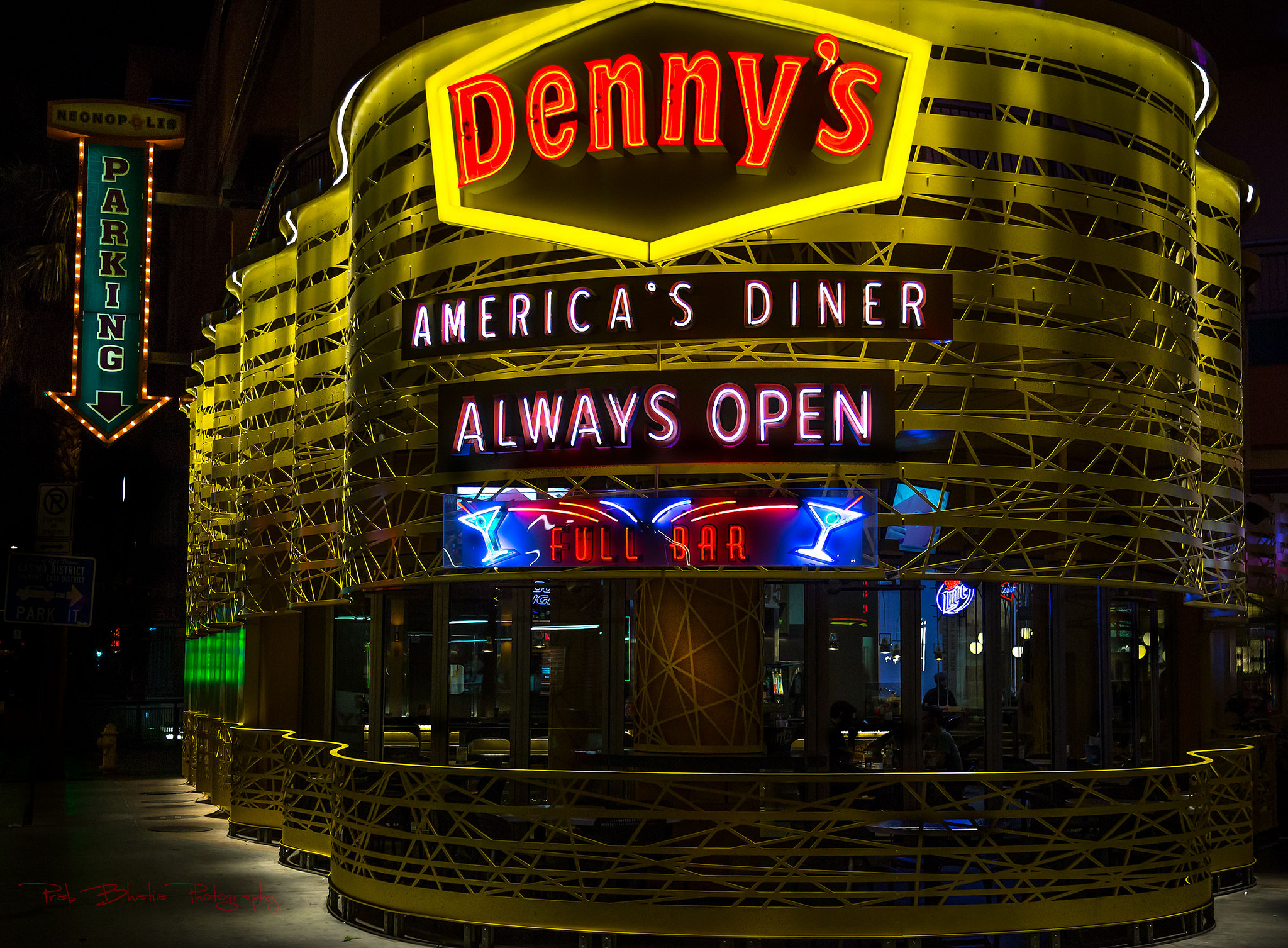 Our favorite thing to order at Denny's was the ham-and-egg sandwich they inexplicably call "Moons Over My Hammy." The griddle-browned crunch of the sourdough bread paired perfectly with not one, but two cheeses: Swiss and American. That was an important lesson in American excess—one cheese is never enough. At 2 AM in Denny's with Jessica, I felt like a total badass and began to act the part—sneaking out at night, making out with boys, and breaking all the rules that I had so judiciously followed for so many years. The American teenagers that I watched in the movies chased their own dreams and made independent choices in life. Now, so could I, at least within the confines of Denny's 'Build Your Own Sampler': nothing was stopping me from curating myself a plate of mozzarella cheese sticks, seasoned fries, and deep-fried chicken strips with ranch, ketchup, and honey mustard sauce. Jessica would often make conversation with whoever was in the vicinity, whether it be our waitress or the people in the neighboring booth. She was extremely outgoing and friendly, and it really brought me out of my shell. She taught me how to socialize like a regular American teenager.
On top of that, Jessica would invite her out-of-town friends to come visit us in Denny's. I was so impressed that these guys would drive 30-45 minutes just to visit us, from far away, heavily populated Asian cities like Cerritos and Hacienda Heights. They drove souped-up, lowered to the ground Acura Integras and were members of Asian gangs like "Dub C" or the Asian Boyz. It was at Denny's where boys first paid attention to me, and I was confident enough to interact back.
It wasn't long after these excursions to Denny's that I found myself on the arm of a new boyfriend named Andy, a 21-year-old Chinese guy with a teased-up pompadour and a zero fade. He drove a shiny purple Civic that was slammed to the floor and had a custom stainless steel exhaust. He would pick me up and drive me to faraway late night Chinese cafes like Garden Cafe and St Honors in Monterey Park, and thanks to him, I finally began to see the beauty in my own culture.
Garden Cafe was loud and bustling with plates of food flying over our heads and filled with a bunch of teenagers and college students hopped up on hot milk tea and condensed milk. Instead of the various Grand Slam choices, we opted for greasy beef chow fun noodles and my favorite fiery red candied sweet tomato beef rice. The humdrum food of my childhood in Upland somehow became exalted in Monterey Park, and once more embraced as part of my culture and identity.
That didn't mean that I still didn't love Denny's. The food there, while maybe not healthy by any particular stretch of the imagination, was intensely nourishing in a way that I needed in those tender and formative years, like a warm hug from a worn out teddy bear that told me it was ok to step outside my comfort zone. There, I learned that I could be proud to be Asian and I could be just as proud to be American too.