Photo by the artist/Courtesy of RVNG.
The Reappearance of Mark Renner and the Music That Gets Lost to Time
Mark Renner's records of homespun ambience and dewy post-punk were consigned to dollar bins and flea markets for decades. With the help of the Brooklyn label RVNG, he's finally reaching a new audience.
Photo by the artist/Courtesy of RVNG.
"It's kind of puzzling how things come around," Mark Renner says ruminatively from the studio of his adopted home in Fort Worth, Texas.
Renner has more than enough reason to ponder the strange turns life takes. He released a series of homespun albums in the 1980s, which have spent most of the intervening decades more or less consigned to the dollar bins of record shops and the dusty shelves of flea markets. And now in his mid-50s, Renner is experiencing the all-too rare occurrence of latter-day appreciation following a youth of obscurity.
Brooklyn-based label, RVNG Intl., has collected the early years of Renner's recorded output into Few Traces, a snapshot of work recorded between 1982 and 1990. The compilation—rooted in his native Baltimore but transatlantic in outlook—is a heady mix of melodic, dewy-eyed post-punk and rugged, stretching ambience. It exists in a nether-world between Brian Eno and the Psychedelic Furs, albeit with a sense of space specific to the States.
Few Traces shines a light on a musician who has, for the most part, flown several leagues below the radar of the music industry. There are plenty of stories about artists who retreat from the public spotlight, but fewer get told about those who lead ostensibly unremarkable lives, individuals existing on the peripheries of geography, scenes, and sound. In the decades since, Renner has released other music, but not until the mid-00s and in a decidedly more low-key, self-released fashion. He exhibited visual art too, painting and crafting in the quiet moments between family and full-time employment. No longer looking for a label, Renner admits the call from labelhead Matt Werth came "like a shot in the dark", prompting a process of personal excavation and his first record release in 8 years.
Growing up on his father's farm, between the tributary roads and patchwork fields of northern Baltimore County, Maryland, the low-rise outskirts of the city provided space for his first musical encounters. There was a record store, Music Machine, which Renner and likeminded friends would frequent. Occasionally, the wider world would intersect with the shop, too. Renner recalls bumping into Paul Weller, then the singer and guitarist of the Jam, and members of XTC, there to pick up some of the rare releases, test pressings and acetates, "the real hardcore collector stuff" according to Renner.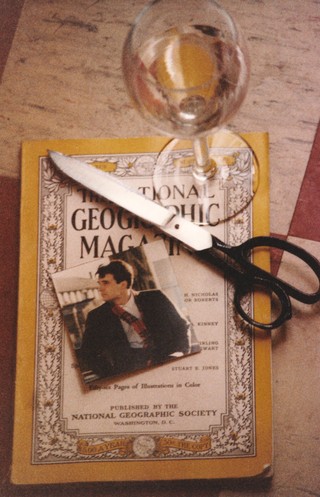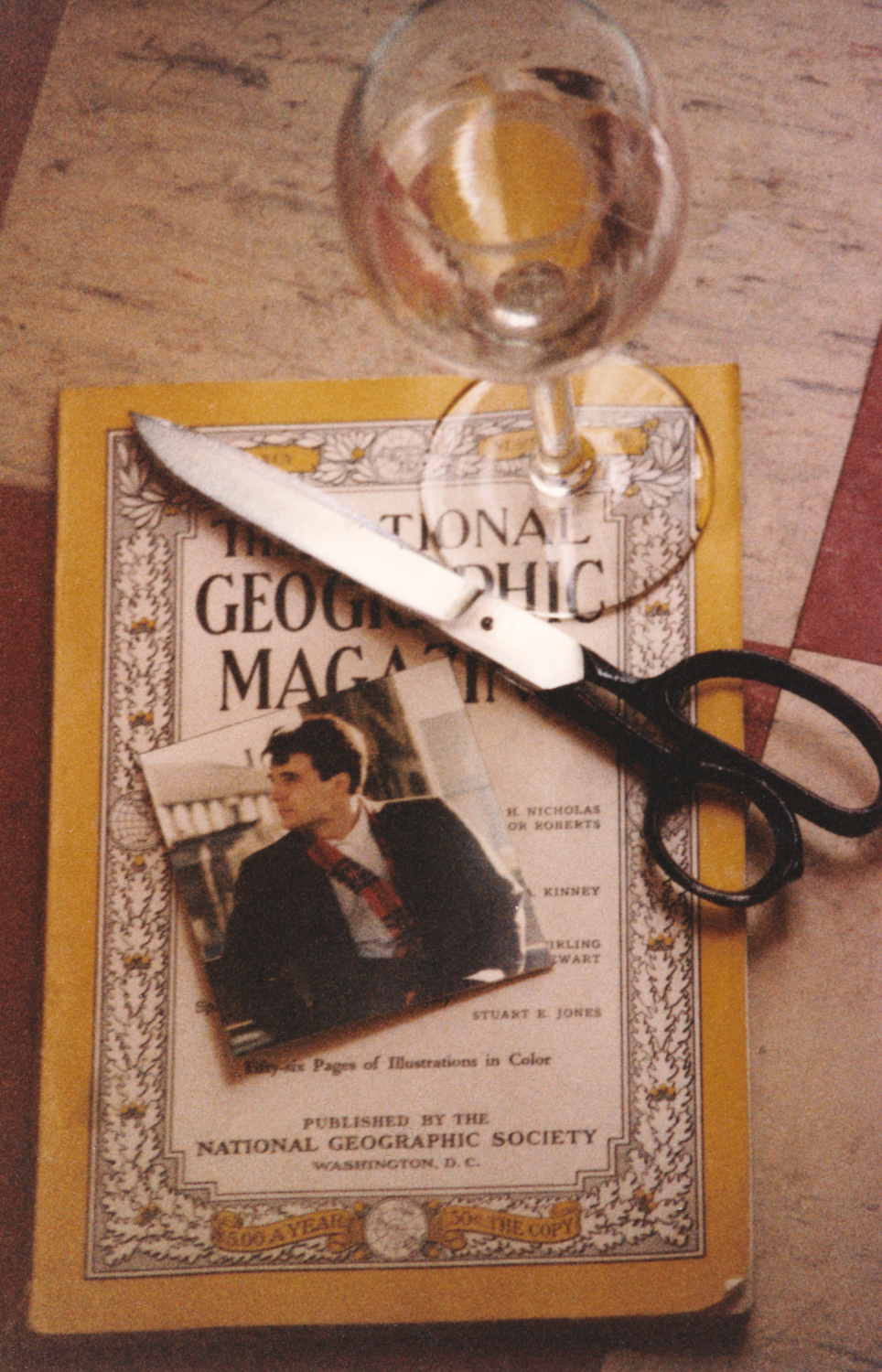 Swapping the sprawl of Baltimore's margins for the tight grids of its center, Renner and his musical cohorts would put on shows wherever they could. His first band, Boys In The River, were active in the early 80s while his second, the Favorite Game, lasted until the middle of the decade. They would play at The Marble Bar, a "sleazy little club" in the basement of Congress Hotel, The Parrot Club on Maryland Avenue, occasionally renting out the Polish National Alliance in Fells Point on the riverfront. Renner describes it as a period of "trying to make gold from dirty pennies without record label backing, all DIY."
Amidst a growing reticence towards playing live, Renner departed the Favorite Game in 1985 and set about making music on his own. He took advantage of cheapening technology—a four-track recorder, a keyboard and Casio CZ-101 synth—quickly sketching out ideas, working in a manner closer to that of his painting process. Those two worlds would converge at various points, too. His first solo exhibition in 1984, "The Lost Years," featured original, beatless compositions by Renner. "In the art world, I don't know if the idea had been done before but I called it a soundtrack," he says. "Of course now you would call it a sound installation—something for people to pop in a walkman so they could walk around the gallery and listen."
The imprecision of those early ambient works is audible in the quick washes of sound layered upon one another. "It was like creating an atmosphere. I wanted to make something that would stimulate the mind within the works," he explains. Similar to the early albums of Eno, Roedelius and Moebius, Renner's sketches were strongly indebted to place but existed as their own sonic landscape. "Riverside," the opening track of Few Traces, shifts between a gently modulating guitar and soft, barely-there synths, deftly evoking its title.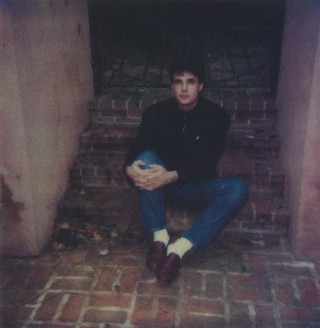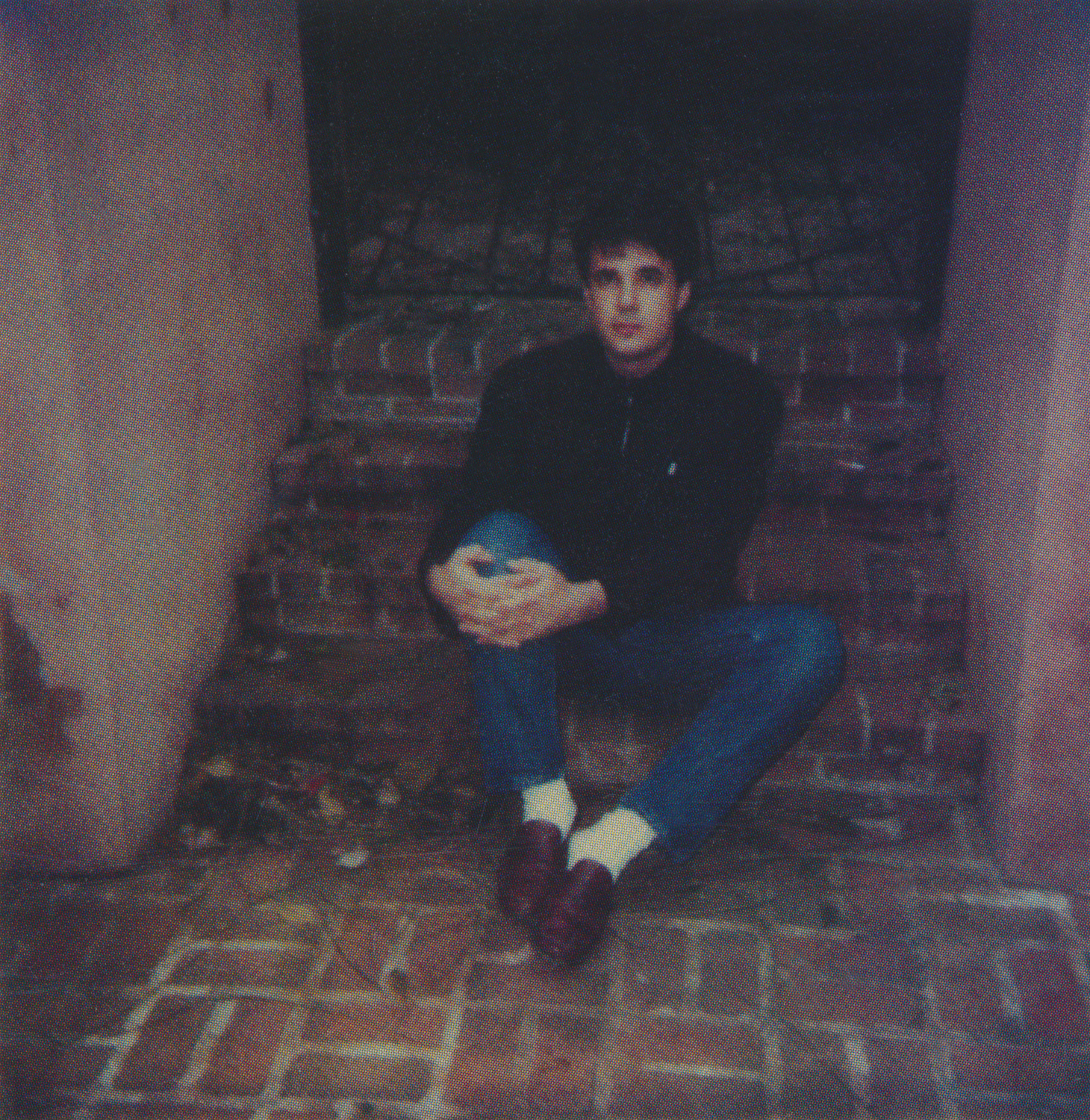 The farm he grew up on left a deep impression even if he came to resent the isolation by his teenage years. "You know as a boy, the only thing that I could see with a motor was a tractor," he says. "It was so remote. Behind the barn there was a beautiful oasis of trees that's unlike any place I've ever seen. I used to go and sit there with these oaks towering over the top of me."
By the time of the "The Lost Years" exhibition in 1984, Renner made it over to Scotland, exploring its flat, green western isles and purple-tinged highlands. He began a friendship with Stuart Adamson of the Skids, a group that, like Renner, took the jagged, roughness of punk and carved it into a thing of romance. "There was a lot of Celtic melody and harmony in his [Adamson's] playing," he says. "Their lyrics were very poetic, too. Some of their album, Days In Europa, was inspired by the war poets, Wilfred Owen and Rupert Brooke." Together, they explored Dunfermline, the small town where Adamson lived, taking in Pittencrieff Park and the birthplace of famed philanthropist, Andrew Carnegie.
Renner came closest to wider success with his 1988 album, Painter's Joy, released on Restless Records, itself a subsidiary of the major-label funded Enigma Records. There was an option for a further ten albums but his ongoing reluctance to tour signalled the end of the deal. Listening today, the reverb-heavy drums and twinkling guitars of "It Might Have Been"—the sole Painter's Joy cut included on Few Traces—ring out with a prophetic sadness, the sound of countless other records fading from history.
In 1990, though, with the previous album behind him he produced another set of experimental works to be played at his exhibition, "Creatures That Die In A Season." It features some of his lightest, most playful experiments and similarly some of the heaviest. "James Cowie (The Portrait Group)" is a buoyant, digitized folk instrumental set against recordings of light rain. "The Eternal Purpose," meanwhile, sounds like a precursor to Wolfgang Voigt's recent work as Gas, a drone of fearful possibility.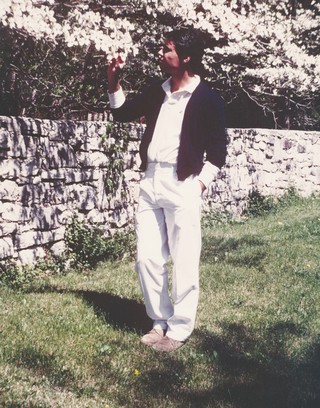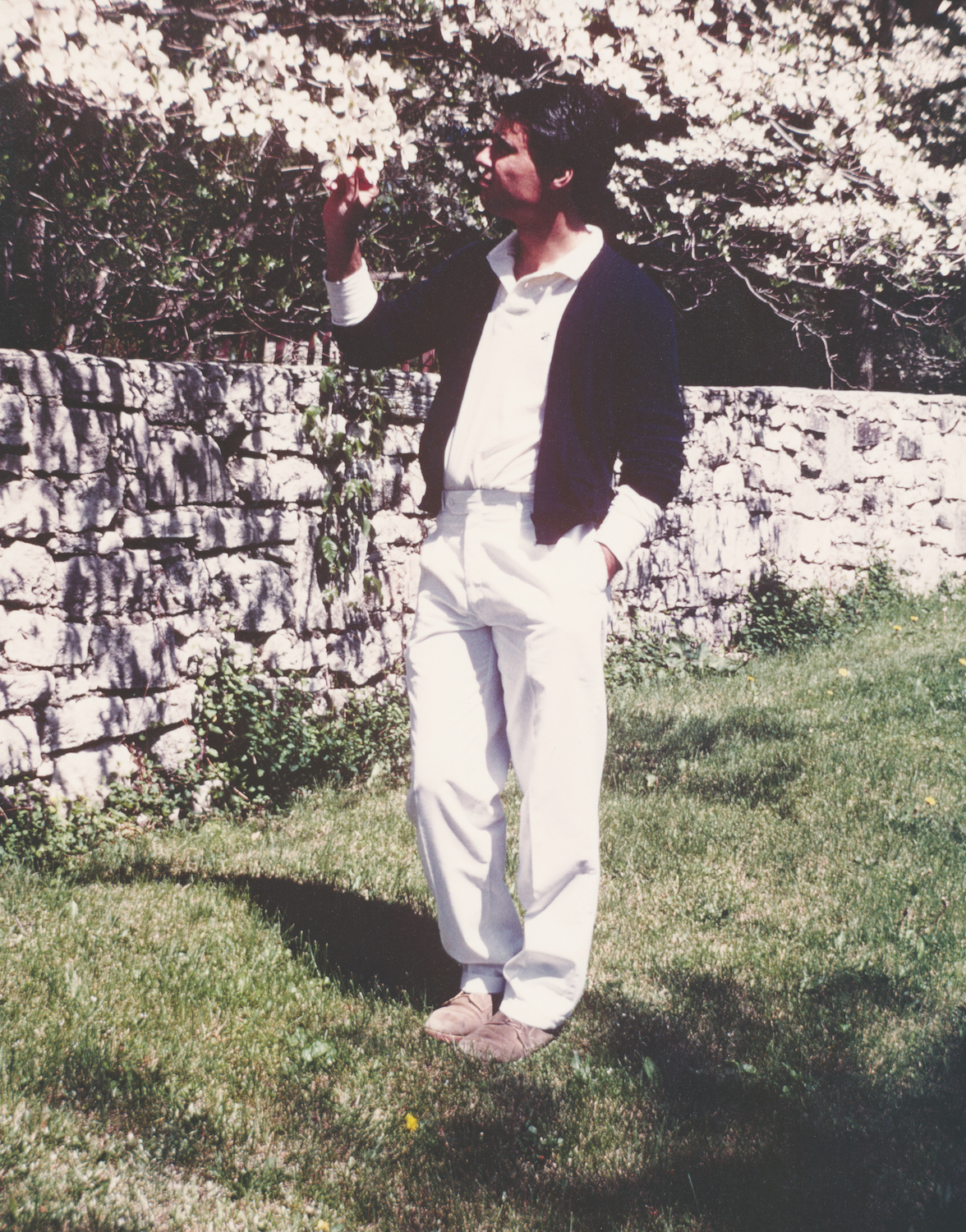 With the 80s shifting into the 90s, life and its responsibilities began to take on a more prominent role in Renner's outlook. He took a part-time job at UPS to support his growing family, valuing the security it provided. "Without a national health system, insurance became important all of a sudden," he says. At the start, he was able to juggle his music and art with employment and his family but the balance slowly started to shift.
"I got an opportunity to go full time and it was kind of like an investment in the future," he continues. "It was a union job so you work for them and you work towards your pension. My local was one of the last in the country which had something called "50 and out" so you could get out at 50 years and retire with your full pension. I made the decision [to go full time] when I was five or six years in, when I was looking at another 14 years. I thought, well, I'll look at it as my arts grant."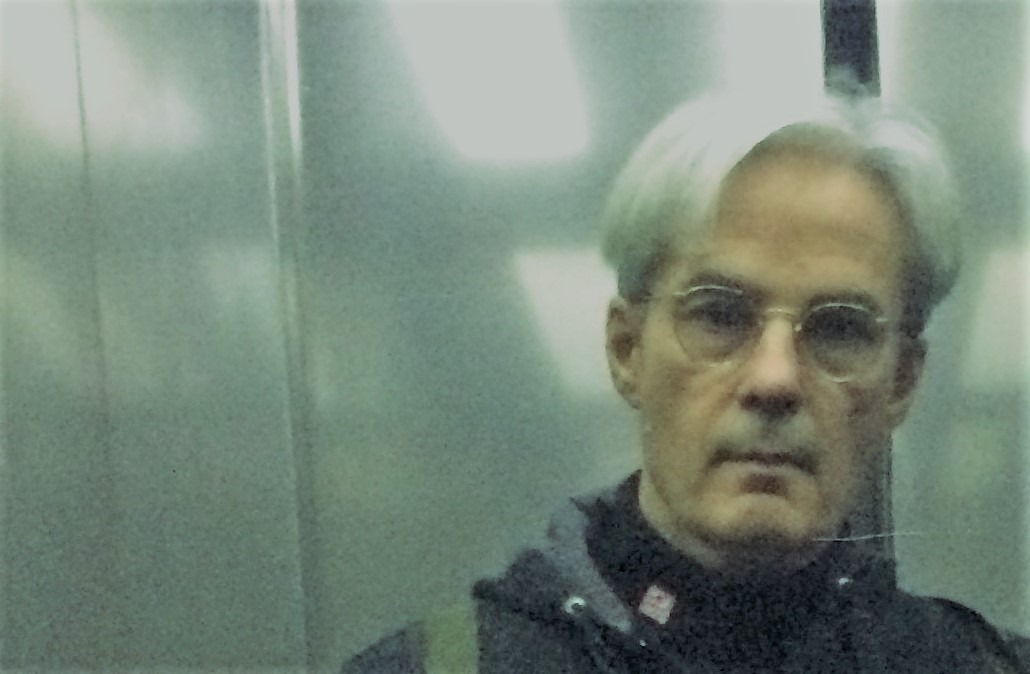 Thinking back, Renner says he felt "a sense of resignation and of letting go" at that junction in his life along with his perceived "failures" of Painter's Joy. "We were getting older by that time, I was 28 or 29. Music on major labels or strong independent labels was a young man's game—I don't know too many guys who get signed after their 30s or even late 20s." Of the intervening period between taking the postal job and leaving it, he says simply that "the years went quite fast" but retirement has since proved "exhilarating."
Now living in Texas, Renner is finally able to pursue his music and art full time. He's working on an upcoming exhibition, "The Arcadians," inspired by the town closest to his father's farm in Baltimore County. New music will surface, too, partly examining the declining health of his mother. "She's been in a nursing home for the last 15 years, gradually crumbling," he says. Like the work collected on Few Traces, Renner still finds the grace in the seemingly humdrum lives of working people and the places in which they reside, even those closest to home. "At my age now, at 57, you start looking back over your life," he continues. "I think things come full circle."
Mark Renner's Few Traces is out Friday, February 16 on RVNG Intl.
Lewis Gordon is a writer based in London. He's on Twitter.