In the late 19th century, Southern California attracted misfits, idealists, and entrepreneurs with few ties to anyone or anything. Swamis, spiritualists, and other self-proclaimed religious authorities quickly made their way out West to forge new faiths. Independent book publishers, motivational speakers, and metaphysical-minded artists and writers then became part of the Los Angeles landscape. City of the Seekers examines how the legacy of this spiritual freedom enables artists to make creative work as part of their practices.
In the 1970s, late performance artist and sculptor Chris Burden had himself shot in the arm, crucified on a Volkswagen Beetle, and sequestered behind a pane of glass for three days with no food, water, or bathroom breaks. By the end of his life, he was making pieces like Urban Light, a series of decommissioned LA streetlamps in front of the Los Angeles County of Museum of Art, which has since become a landmark in a town where civic monuments include the Hollywood sign and the Walk of Fame. In their new documentary Burden, filmmakers Timothy Marrinan and Richard Dewey chronicle the unlikely evolution of Burden's art practice, not only illustrating how it left a mark on the City of Angels, but also offering a glimpse into why Burden's oeuvre has since become part of the canon of art history itself.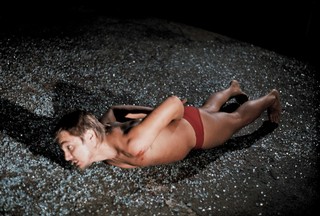 London-based Marrinan and New York-based Dewey worked on their documentary for five years, after first meeting Burden while they were all living in the LA area about ten years ago. The film evolved from an article the pair wrote about the artist, which led to a short documentary about one of his sculptures. As Marrinan tells Creators, "For us, just having that time to get to know him and gain his trust, to a certain extent, and gain an understanding of how he worked was probably key to him being willing to do the film."

Originally from Boston, Burden spent some time in Europe as a child, but it wasn't until he came to California to study art that he was able to forge a career, even though there wasn't much of a local visual-arts scene back then. "It was at a period of time when it wasn't known as a major global center for contemporary art, and New York was the center of the art world here in the US," Marrinan explains. "LA felt like a blank slate, where he could put his mark on the culture."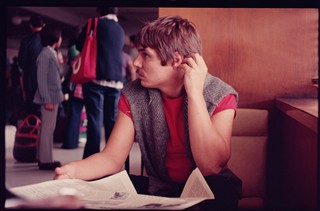 Burden and other artists felt they benefited from the ability to experiment in a place that was more or less ignored by the art world. "He was very influenced by Los Angeles, and he also shaped the arts scene in Los Angeles, along with other artists and contemporaries of his," Marrinan says.

Featuring interviews with art-world bigwigs such as Ed Moses, Ed Ruscha, and Frank Gehry, the film explores Burden's ability to create art that was beyond the realms of his discipline at the time. But rather than offering a standard critique of the art, the filmmakers sought to inform audiences about Burden's background and provide a context for his motivations. That approach mirrors the one Burden took himself during his career. His bare, minimal style allowed viewers to engage with his pieces in a way that allowed audiences to form their own opinions. "For the most part, he probably let the work speak for itself and let people draw conclusions and allusions from that, rather than very clearly laying out his ideas behind it," says Marrinan.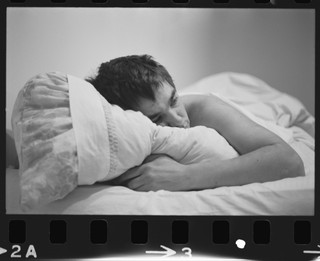 Particularly with Burden's earlier work, there is a quiet, zen-like vibe, even with the more shocking pieces like Dead Man from 1972, which led to Burden being arrested after he arranged to have a car drive over him while he was under a tarp. According to the filmmakers, Burden became more interested in science and engineering during the latter part of his career, but the profound, contemplative aspects always remained.

"I think there's a meditative quality to some of his earlier performances, particularly Doomed, where he's lying under a sheet of glass for three days," says Dewey. "And I think you could also say in sculptures like Urban Light, there's a bit of a meditative quality to them."
Marrinan agrees. "And the durational pieces as well, I think, definitely have that. Things like where he was in bed for a long space of time. It's not all about pushing the body to the limits, but the mind as well."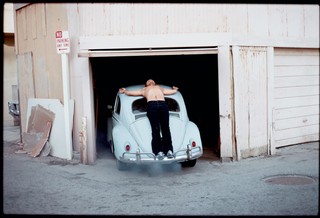 Burden never repeated a performance, and after quitting performance art in the 70s, he stopped keeping up with it altogether. Maybe it's because he always considered it a branch of sculpture rather than an entirely new (and contentious) genre of art. "Sculpture forces the viewer to be active, physically active," Burden says in the film. "I figured out that the act of doing something in itself could be art, that I didn't have to make an object. And that's how I got to do performances and call them art."

Before his death in 2015 at the age of 69, Burden taught at UCLA, but quit when a student brought a gun to school in order to do a performance of Russian roulette, which drew the ire of the administration. Nonetheless, Burden remained in the LA area until the end of his life, epitomizing the free-spirited zeitgeist of a west-coast artist who had the space and freedom to realize his visions.
"There's nowhere else you could do the performances he did, buy a piece of land that is a 25-minute drive from an urban center, be an art educator at a world-renowned place like Los Angeles, and also have a free canvas to build sculptures like Urban Light," says Dewey. "There's almost no one who epitomizes that wild-west mentality and the opportunities afforded by it more than Chris."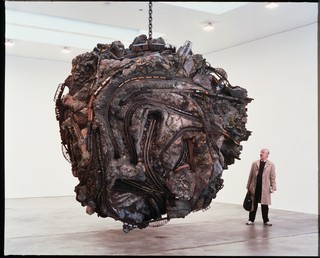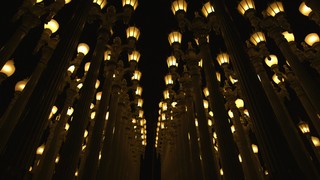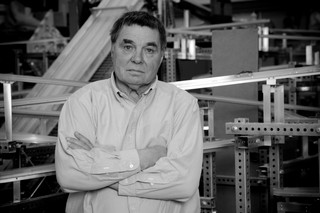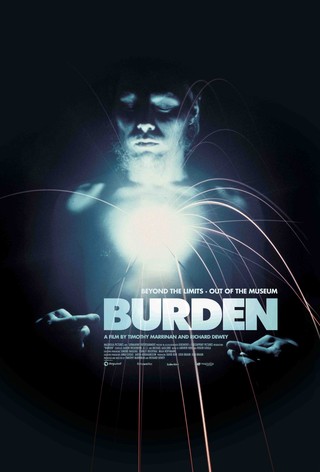 Follow the film on Facebook and visit the official website here.

Related:
Hippie Canyon Culture Comes Alive in Sun-Kissed Photos
Curious Wooden Sculptures Examine Human Consciousness | City of the Seekers
Notes On A Toy Car Superhighway: Supermarché, and Chris Burden's "Metropolis II"